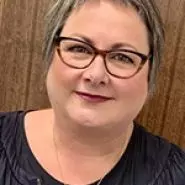 Toni Gutschlag
Deputy director general, mental health and addiction
Appointed 2020.
Previously general manager mental health for the Canterbury District Health Board
Has held a number of commissioning portfolios including mental health, older persons health, and disability.
Significant experience in psychosocial responses and recovery, and emergency management in Christchurch through the earthquakes and the 2019 Mosque attacks.
Played a lead role in development of the psychosocial response to covid-19 during lockdown periods, and preparing for resurgences.
Discover the public sector and its key players
Discover the investigation
Made with support from