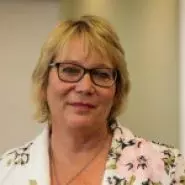 Tracey Martin
Chair
Associate Minister of Education, Minister for Children, Minister for Seniors, and Minister of Internal Affairs in the last government.
An NZ First MP for nine years, 2011- 2020.
Chair of the Strong Public Media Business Case Governance Group and the sector reference group for review of how schools are funded for teacher aides.
Career
Government 2017-2020
previously Minister for Children, Minister for Seniors, Minister of Internal Affairs & Associate Ed
Oct 2017 - Oct 2020
Discover the public sector and its key players
Discover the investigation
Made with support from