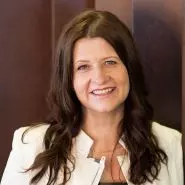 Vic Crone
Chief executive
Has significant executive and governance experience in technology and innovation.
Previously managing director of Xero, NZ and New Markets, following executive roles at Chorus and Telecom NZ.
Chair of the Stats NZ Advisory Board and Figure.NZ Board.
Has been an independent director on the boards of a number of companies and organisations in the technology sector, including RedShield, Creative HQ and the Hi-Tech Trust.
Career
Figure.NZ
Chair
Feb 2015 - Present
Contact Energy
Director
Nov 2015 - Present
Callaghan Innovation
CEO
Feb 2017 - Present
Figure Group
Co-chair Figure Group (Te Tahatika)
May 2020 - Present
Statistics New Zealand / Tatauranga Aotearoa
Chair Stats NZ Advisory Board
Jun 2020 - Present
Discover the public sector and its key players
Discover the investigation
Made with support from