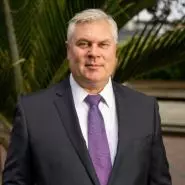 Warrick Johnston
General manager, technology and innovation
More than 20 years' experience in strategy and development, product development, service creation and delivery, and niche technologies, focusing on complex technology and market and business needs.
Skills developed through a career in start-ups, ISVs, niche technology companies and product companies such as Microsoft and Esri.
Most frequently aligned with technical incubators, business growth and thought leadership, and expert in all things spatial, with many years' experience working in developing the GIS market and adoption.
Discover the public sector and its key players
Discover the investigation
Made with support from