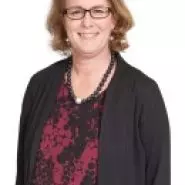 Zoe Griffiths
Deputy secretary business enablement and support
Appointed 2015.
Responsible for ensuring critical people, processes, systems and infrastructure realise the ministry's business strategies.
Seconded from the Ministry of Social Development to work as director of the ministerial inquiry into Novopay.
Appointed to the Ministry of Education's leadership team as director of the secretary's office in 2014.
Held senior roles in the Ministry of Social Development, Child, Youth and Family Service, and Work and Income.
Has an LLB from Auckland University.
Career
Child, Youth and Family
Chief Legal Advisor, Solicitor
Mar 1992 - Jun 2006
Child, Youth and Family
General Manager, Director, Office of the Chief Executive
Jul 2012 - Jun 2014
Ministry of Education / Te Tāhuhu o te Mātauranga
Director of Ministerial Inquiry into Novopay
Feb 2013 - Jun 2013
Ministry of Education / Te Tāhuhu o te Mātauranga
Deputy Secretary Business Enablement and Support, Director of the Secretarys Office
Jun 2014 - Present
Discover the public sector and its key players
Discover the investigation
Made with support from