10 years on... the benefits of ultra-fast broadband
Sponsored by Chorus | Thu, 05 Dec 2019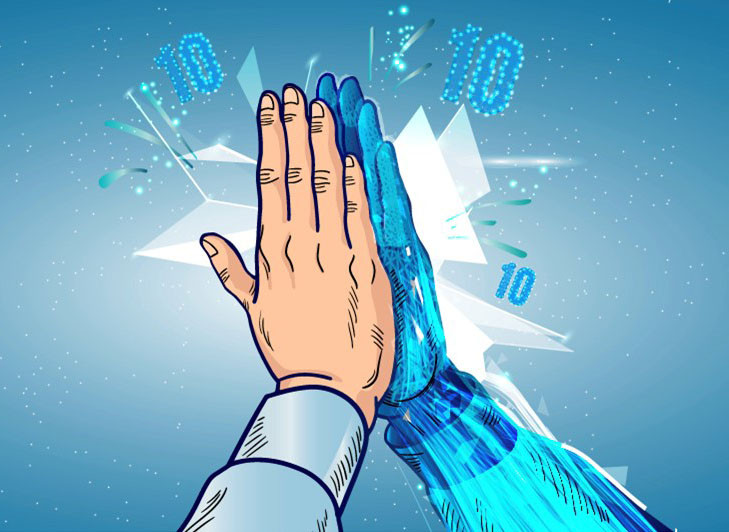 Sir John Key, Steven Joyce, Graham Mitchell and others look back at the decade-long project that delivered fast broadband to every major city and town in the country. Bill Bennett reports
Chorus engineers have now run fibre down the last street in Wellington, wrapping up the first stage of the Ultra-Fast Broadband (UFB) network build.
What was planned as a 10-year project to connect three quarters of New Zealand's population to fibre finished ahead of schedule. And it is performing well.  
The most obvious performance measure is customer uptake. When the UFB project was being drawn up in 2009, the planners expected one in five people with access would eventually take up the service. 
Today, around 55 percent of people who can connect have already done so. This number continues to rise. 
Looking back, the decision to build a fibre network seems like a wise and timely investment in critical infrastructure. 
Yet the decision to build wasn't always obvious, nor was it always accepted as wisdom. In fact, in 2009, many considered the project to be too risky.
There is some context here. In 2009, the 2008 Global Financial Crisis was still troubling governments and central banks.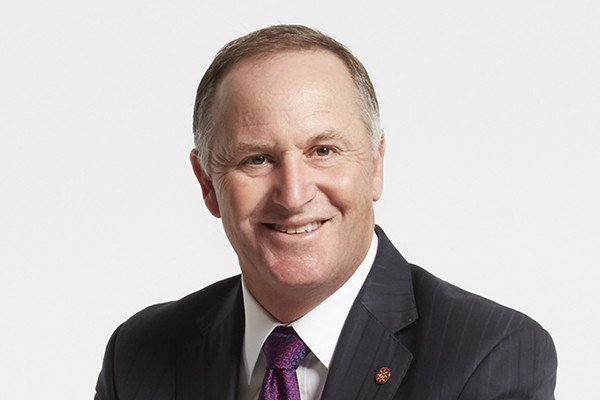 Sir John Key
Sir John Key was then in his first term as prime minister when the government's plan to build the network was formally announced. 
He says at the time there was concern about national debt levels and whether increased welfare spending would see them rise further. Even so, he says, "there's no doubt that spending even more on infrastructure was the right thing to do.
"In hindsight, the economy turned around and we got back into surplus faster than anyone thought. National debt levels didn't rise that much because we had zero budgets."
Key says company shareholders tend to be supportive of big capital spending programmes so long as they are convinced they are getting value for money and the company delivers. The challenge was the same for UFB.
"UFB was an ambitious programme. We executed it really well. You can contrast this with the NBN (National Broadband Network) in Australia. I spend a lot of time in Australia and the Australians are jealous that we delivered this fantastic outcome while they are still battling.
Key says the first challenge his government faced when planning a fibre build in New Zealand was topography.
"It's straightforward enough in the metropolitan areas like Christchurch, but once you step outside the cities you are into difficult terrain where there are limited letter boxes and lots of space. It's not efficient, it's difficult and expensive," he says.
"Even in Auckland, it's hard compared with places like South Korea or Hong Kong. There you are going up big high rises, connecting every floor. There's massive density. We don't live like that in New Zealand."
Add in the consenting process and in comparison with elsewhere, building a New Zealand fibre network was always going to be relatively slow.
Key says one of the reasons for getting the government involved in building UFB was that if the job had been left to the market no one would have done it.
He says: "When governments get involved in things, it has to be a public good. It's easy to make the case if it's a road that everyone drives on, or a hospital everyone uses.
"Fast broadband is a harder argument to make. So then I thought: it's not just about what people do at home, it's also for the commercial sector."
Another risk facing the government concerned delivery. To reduce the uncertainty, Joyce established Crown Fibre, now Crown Infrastructure Partners (CIP), and hired Graham Mitchell as its CEO.
Crown Fibre was a new kind of government organisation, designed to act as a private sector front-end for the government to interface with industry. Its aim was to mitigate risks, especially when it came to negotiating contract terms.
Mitchell says, "Crown Fibre was set up when the government wanted someone to commercially execute. We all came from the private sector, and we had a private sector board. We had private sector negotiating expertise.
"We were government employees effectively operating as the private sector front-end for the government. We worked hand-in-hand with the government, but we had commercial industry experience at the negotiation table and private finance experience."
Telecom had to be split up
Mitchell says the key risk was that Telecom New Zealand – now Spark – was very much against the UFB project. The government's whole policy hinged on getting the telecommunications industry, which effectively meant Telecom, to participate in the network build. To do that Telecom had to be split.
He was aware that the amount of government money on offer, by now whittled down to $1.35 billion, wasn't that large. Another part of Crown Fibre's job was to set a wholesale price for a fibre connection that was attractive enough for the retailers to sell and get end-users taking up the service.
If that wasn't enough of a Rubik's Cube challenge, Crown Fibre also had to guard against a cost blow-out and ensure the quality of the build was robust enough. Mitchell says in the early days some of the build quality was "fairly ropey". To get around this, he says Crown Fibre had to take much more of a hands-on role than it originally thought necessary. He says his organisation found itself overseeing the quality, adopting standards and even playing a health and safety role.
UFB has been so successful that the initial plan has been extended twice. The National government found more money, and the fibre wholesale companies have been keen to grow their footprint. By 2022, 87 percent of the population will have access to fibre.
Mitchell says the project's expansion is one of the most pleasing things that has happened. He says fibre now reaches 405 towns and goes down to small settlements that might only include a few hundred people and is priced for everybody. This is an achievement not matched by other countries.
We asked other key players for their reflections.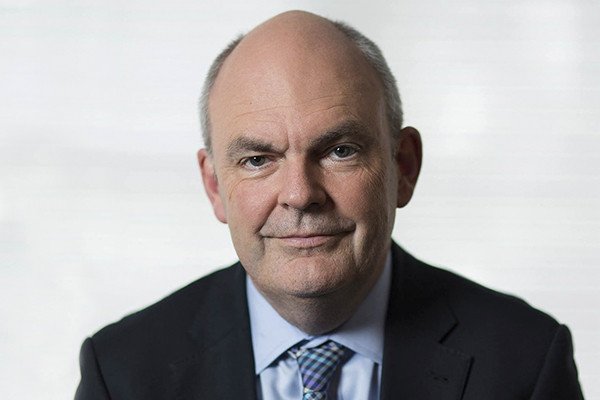 Steven Joyce, former Telecommuncations Minister speaking of uptake on the UFB network
"I always had a suspicion that it would go really well. When we were planning we had to come up with some numbers, not the worst case scenario, just conservative figures. We hoped they'd be higher, but 20 percent sounded right at the time."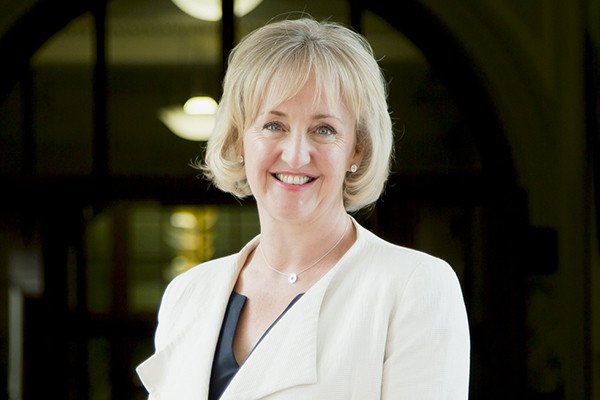 Amy Adams, Communications Minister 2011 - 2016
"I see world-class fibre connectivity as one of the great enablers and actually one of the great levellers. 
It doesn't matter where in the world, or in New Zealand, you live – if you have access to fibre internet then you can build a global business, access the best in health, education and entertainment services, and stay connected with your family wherever they are. 
We still haven't fully realised all the potential of fibre broadband, but I'm immensely proud to have been a part of bringing New Zealand to the position of being one of the five best connected countries in the world.
Some of the specific memories that stand out include hearing from doctors in Canterbury about how fibre connections to West Coast medical centres enabled them to assist in the treatment of a very young baby in her own community, removing the need to fly her and her mother to Canterbury, and away from support networks, for her treatment.
Also, seeing a classroom of kids on Great Barrier Island being able to access a wider range of subjects than they ever had before thanks to their new connection."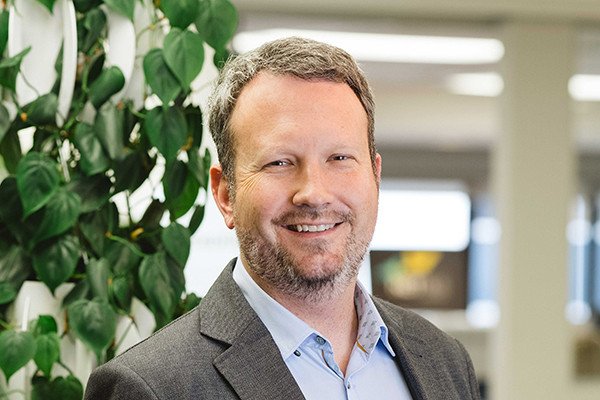 Jordan Carter, CEO InternetNZ
"The UFB network has led to a massive improvement in the connectivity available to Kiwis and means that for many households the old local bandwidth problem is over. UFB is a great success. 
A few issues remain for New Zealand telecommunications. First, making sure that those areas still without decent services get access to them. Then making sure the roll-out of 5G doesn't get hijacked or harmed by some of the anti-science critiques that swirl around us. To me, it seems likely competition between various access modes is here to stay.
Driving further competition in mobile markets, making sure the new fibre regulatory framework works as planned and ensuring fibre unbundling has a chance to flourish are other issues that need attention.
The tender approach, the structural separation and the bang-for-buck attitude got us a massive improvement in broadband infrastructure for a very reasonable cost to the taxpayer – and without creating ongoing problems of vertical integration or network neutrality. Take-up is way ahead of schedule too.
We should be enormously proud of how well our approach has worked. Steven Joyce, as a key architect of this approach, deserves our thanks. 
We are doing well. The contrast with Australia is hugely instructive. And ours was also a bigger and more comprehensive change than most other countries have tried. 
The tendering approach and the way the PPP (public-private partnership) accelerated the roll-out compares well with pure private-industry outcomes and has lessons for other areas. It will be interesting to see if in its evolution from Crown Fibre to Crown Infrastructure Partners (CIP), the new CIP makes use of the same approach in partnering with other industries. I hope it does. It worked really well for the UFB network."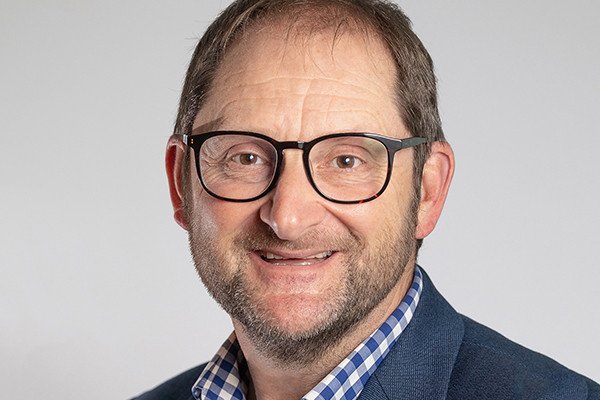 Craig Young, CEO TUANZ
"When the UFB network was first planned, TUANZ was a key advocate for improving connectivity.
We were pushing for a solution like fibre-to-the-home. Obviously that advocacy worked well because the new National government came in and took it on as policy. 
Now we are seeing the fruits of that work. The UFB puts us in a world class situation. Fibre-to-the-home is world leading. If we look elsewhere, such as to Australia, it was in front of us at the time, then it had a change of government and the fibre-to-the-home build was called off. That was a missed opportunity for them. 
From a project perspective, the UFB has been successful in terms of delivery. It has also been reasonably successful when it comes to uptake, at 50 or 60 percent. 
What we're still missing is the next step. We have world class connectivity, and we've done well on the residential front with the Rugby World Cup and the Netflix effect, but what will we do to make the most of the UFB network in developing our economy? Can we create new businesses and export opportunities?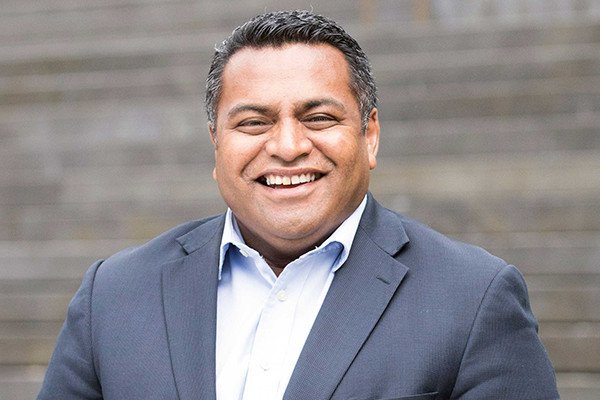 Kris Faafoi, Communications Minister
"Being connected has become an essential part of our everyday lives. We know that improving digital infrastructure improves people's lives. It ensures that New Zealanders, regardless of where they live and work, can experience all the benefits that faster broadband brings.
As Minister, it's exciting to be part of this transformation, and see people increasingly embrace the benefits that come with fast, reliable broadband.
UFB delivers speeds of up to 1000Mbps, which means quicker uploading and downloading speeds, and a more reliable connection. This increased capacity and speed is especially useful at work, school and home when there are multiple people online at the same time.
When the Government's UFB programme is complete, New Zealand is expected to be in the top five OECD countries for digital connectivity. But, more importantly, it's helping close the rural/urban divide so that people in smaller centres, like Greymouth, Tokoroa and Pukekohe, have access to the same top-class broadband technology available in the big cities, and at the same prices.
It's encouraging to see the number of New Zealanders connecting to UFB. The latest statistics show that 78 percent of New Zealanders have access to a UFB connection, and 52 percent of those (that is 820,761 homes and businesses) have now connected. I look forward to seeing UFB uptake rates for the most recent quarter when they are released soon.
Alongside the UFB programme, the Government's Rural Broadband Initiative Phase 2 (RBI2) and Mobile Black Spot Fund (MBSF) are also underway. RBI2 is increasing the availability of enhanced broadband access throughout rural New Zealand, and the MBSF is delivering new
mobile coverage to about 1,400 kilometres of state highway and over 160 tourist sites.
Combined, these programmes are boosting broadband and mobile services around the country and will significantly contribute to making New Zealand a world-leading digital nation."