Energy underpins our country's prosperity.
In the past, our centralised electricity network has served us well, transporting energy from monolithic hydro dams and fossil fuel plants around the country on poles and wires.
However, more is needed to deliver for the Aotearoa of tomorrow and beyond.
We must power not only our homes and businesses but also a growing industry and the electric transportation fleet – and do it with 100% renewable energy.
But today and in the coming years, our grid will shoulder an even greater load as we transition to a carbon-neutral economy.
Innovation is an obvious solution. And a few who are working to transform our industry can justifiably use this 'innovation' buzzword right now.
---
Pictured above: Brendan Winitana, Chairman of SEANZ speaking at Tomorrow's Energy Today 2021 Conference
---
Transpower's latest report, Whakamana i Te Mauri Hiko – Empowering our Energy Future, estimates New Zealand's electricity demand will double by 2050. It shows a clear path to being around 95% renewable by 2035, with options to move to 100%.
That means no more imported coal propping up the system in winter.
The report describes the transition to an intelligent grid of millions of smart appliances, smart electric vehicle (EV) chargers, and many small-scale solar photovoltaic (PV) and battery systems by 2035 to ease the load.
And it is here where innovation is starting to flourish through a concept called Distributed Energy Resources – shortened by the industry to DER.
This concept will see households and businesses with solar panels, EV owners, small microgrids and battery storage systems play an active role in the operation of the future power system.
The DER innovation ecosystem will need software, technology, installation companies, and grid-level transmission and storage networks.
DER will unlock new business models of flexible services – where retailers, electricity distributors, farmers, business owners and consumers connect to the electricity transport grid to share, trade and sell excess energy and help meet the peak demands of the future.
In theory, this collaboration system will benefit everyone involved – cost reductions for consumers and businesses, and more robust energy security for the national grid. And, of course, an acceleration towards a carbon neutral future.
In practice, it is already on the way.
Thousands of households across the country are already enjoying the benefits of low-cost, low-carbon energy, running their EVs off the sun.
Residential year-on-year electricity meter (ICP's) connection growth is running at 45%, and the size of solar installations also continues to grow.
As with the residential market, commercial and industrial solar installations have also increased by over 30% per year.
Companies like Foodstuffs, BP, Watercare, Zespri, Mainfreight, Laminex, Auckland Airport, Enable, SiteHost and Forest Lodge Orchard, to name just a few, are leading the way. Some are installing large roof-mounted solar arrays and improving energy efficiency, while others have even thrown electric transport into their fleet mix, too.
To support the growth, we're seeing many solar companies pop up across the nation. Add to this local teams with strong global experience from the likes of Huawei Technologies entering the New Zealand solar market last year.
Utility-scale solar farms are now in the mix, too, with many projects being developed.
With over four times the solar generation built in NZ in development – more than other comparable sources at utility-scale renewable generation level – innovation is key here.
Addressing and maximising land for dual-purpose use, such as using agrivoltaics, farming under panels, aesthetics with appropriate planting, ensuring biodiversity, and sun-tracking are key and will reduce impacts on iwi, hapu, communities, animals, insects and plants.
Setting national standards and propelling innovation is at the top of the Sustainable Energy Association New Zealand (SEANZ) agenda.
SEANZ group members, the wider electricity industry, innovators, government policymakers and regulators all get together once a year at Tomorrow's Energy Today, New Zealand's leading sustainable energy conference.
This year, SEANZ is incredibly excited to see Huawei coming on board as the technology partner for this year's conference.
The company will share updates on its technology and key learnings as one of the largest global innovators in the renewable energy sector.
The conference is in Auckland on August 25-26, offering learning, collaboration and innovation on ways to develop a clean, affordable, and reliable energy future for Aotearoa New Zealand.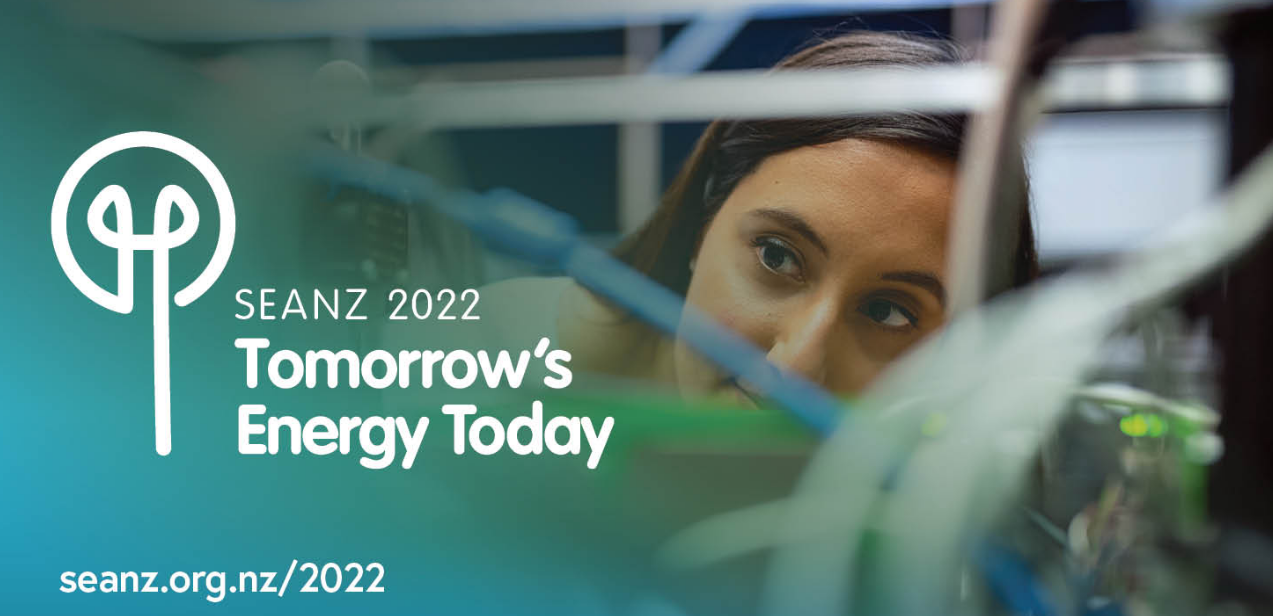 Huawei is a leading global provider of information and communications technology (ICT) infrastructure and smart devices. It's the technology partner for this year's Tomorrow's Energy Today, New Zealand's leading sustainable energy conference.