Now, more than ever, Kiwis must support local businesses so they can keep Kiwis employed.
The government has already pumped about $9 billion into the wage subsidy, supporting more than half a million businesses to pay 1.5 million employees.
This is a great start, but it doesn't go far enough.
Small businesses of less than 20 employees make up 97% of all businesses and employ 29% of workers in this country. For them, the recovery effort could mean the life or death of their business.
We need to do more save businesses and their employees in the face of significant economic uncertainty.
As New Zealanders have spent more time at home, doing their part in preventing the spread of Covid-19, businesses and employees that rely on normal routines and spending patterns have experienced significant disruption.
Kiwi consumers should support one of the more than 1200 New Zealand manufacturers who use the Kiwi trademark to differentiate their products and services in New Zealand.
With a huge chunk of Air New Zealand's international capacity cut, there's going to be a domestic focus on activities over winter.
So, rather than shopping online at overseas retailers and facing lengthy delivery delays, check out what local businesses have to offer.
A recent survey of more than 1300 Kiwis indicated they are more likely to shop locally once the lockdown is lifted.
To help consumers find out which manufacturers and retailers are shipping from within the country, Buy New Zealand Made has launched www.shopkiwi.online.
The #shopkiwi campaign has been launched for NZ Made licence holders.
Businesses that register will be added to Buy NZ Made's ShopKiwi list so Kiwis can easily find and shop at their online store.
These businesses can now focus on turning their inventory into cash. The list has just launched with 270 businesses already signed on to sell online.
New Zealanders played their role in minimising the spread of Covid-19 and keeping the country safe, but they now must go a step further and Buy NZ Made products online and help keep Kiwis in jobs.
Over a third of New Zealand Made businesses have been in business for over a decade.
They got through the GFC. They get through this. They are good traders. But they need your support.
Who's missing going surfing?
Sarah Armstrong-Park (picture above) is missing making Seven Wave Wetsuits for you. Get a custom wetsuit made and enjoy more winter surfing. Made with high-end luxury Japanese limestone materials instead of neoprene that keeps you 3x warmer for 3x longer... and they don't need oil to make them. #akiwioriginal #shopkiwi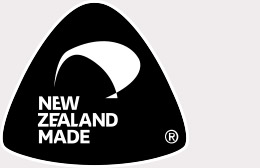 Ryan is the Executive Director of the Buy New Zealand Made Campaign, working with manufacturers, producers, growers and exporters to gain market origin advantage for their products through the application of the globally recognised 'New Zealand Made' Kiwi trademark.