Fundamental shifts in financial services have propelled changes and reshaped the way in which so many companies in the sector operate.
The impact of covid-19 is unprecedented, affecting the health of many, and the finances of almost everyone. This current climate is a huge trust-building moment for financial providers that will set the foundations for the coming decade*.
For those financial services organisations struggling with changes in the industry or simply wanting to drive down costs and drive up revenue, Salesforce and WealthConnect have a set of solutions that can help.
They've now released a whitepaper exploring 10 trends in financial services, and the opportunities that exist in this new environment. Topics explored include:
• There has been a steady decline in mutual fund fees over the past 20 years, almost universally. Since Fidelity Investments introduced zero-fee share trading in the US late in 2018, the industry has been accelerating towards a zero-fee regime.
• The unprecedented increase in compliance costs in financial services has been driven by a material shift in regulatory requirements related to investor best interest, conflicts of interest and proof of service (fee for service).
• Competition to acquire customers has created a 'loyalty tax'. Newer customers – the squeaky wheels – are offered better deals than the highly lucrative long-term customers who are used to relieve the downward pressure discounts place on margins.
• While markets move through regular 'boom and bust' cycles of cyclical high interest rates and high growth to the opposite low rates and low growth cycles, the second half of the 2010s saw a new phenomenon: ultra-low rates accompanied with high asset growth (real estate, equities and private equity valuations).
• The next 10 years will see a massive upheaval in distribution networks that will respond to the margin compression in the investment industry and focus on taking out multiple margins in the supply chain.
So how can you maximise engagement between your company and customer, enhance that customer experience and build trust?
Download the white paper to find out.
* 'Restoring trust in financial services in the digital era', Deloitte, 2018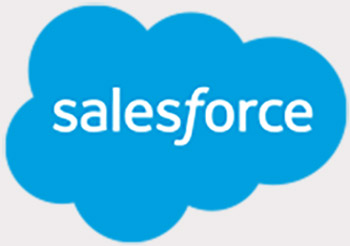 WealthConnect extends Salesforce Financial Services Cloud core capabilities to allow Financial Services organisations to lower compliance costs, increase revenue and dramatically improve customer engagement.