Up and away or down to earth? How to approach investing in 2020
Sponsored by CMC Markets | Thu, 05 Dec 2019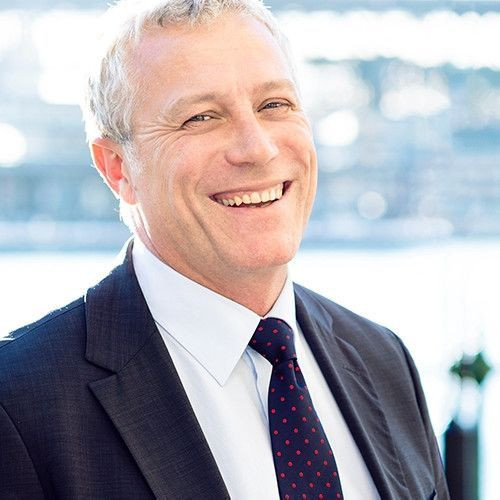 After a stellar year for Kiwi investors, many are wondering if the good times will continue, or if we're heading for harder times. The NZX 50 index hit all-time highs just as measures of business and consumer sentiment hit multi-year lows. Being an investor takes confidence, and may provide the key to understanding the outlook for 2020.
In CMC Markets' podcast The Artful Trader, we talk to investors, a psychologist and even former tennis star Pat Rafter looking for guidance in the best ways to invest. Season Three, themed "Confidence Uncovered", shares insights from guests of all walks of life on imbuing confidence, and unlocks the secrets behind resilience, preparation, determination and growth.
The year ahead offers plenty for investors to consider. Globally, the ongoing trade negotiations are an important issue for share markets. Locally, the election will be an important factor. The policy positions of the parties most likely to form government could shape investor perceptions and market activities.
An uncertain outlook and a higher Price to Earnings ratio around 23 times for the NZX50 index are causes for concern, offset to some extent by a dividend yield higher than 3%. In Episode One (Confidence is below the surface), podcast guest psychologist Sara Laamanen coaches traders to overcome deep-seated doubts and fears, as "when you trigger fear, you have the stress response - you lose access to the higher functioning prefrontal cortex of your mind and all of your resources go to survival." Local investors may need to put aside their doubts to have the confidence to stick with the investments that have served them well this year.
And there's still plenty to reflect on and learn from 2019. The first quarter of 2019 saw local growth accelerate. Q1 GDP recorded growth at 2.5%, up from 2.3% in the previous quarter. The expansion in the economy drove investor confidence, and the market, higher. However, as growth started slowing in the second quarter, the RBNZ leapt into action, cutting rates by 0.25% in May and then 0.5% in August. The lower interest rates, combined with a lower Kiwi dollar, supported share prices even as growth weakened.
This tale of two halves saw stocks that performed first under growth, then under monetary accommodation, perform best. Fisher and Paykel Healthcare's (FPH) market leading 50%+ gain is largely due to investors favouring its business model under both sets of conditions.
As global macro traders John Netto and Dave Floyd* said in Episode Two (Confidence in your worst-case scenario), "confidence comes from success". The "all weather" success of FPH's share price has many shareholders sticking with it for the long haul.
Other top stocks included Ryman Healthcare, A2 Milk, Mainfreight, Restaurant Brands and the Goodman Property Trust. In Episode Three (Learning from your losses) Tennis star Pat Rafter shares how his source of confidence is "working harder than anyone else" and these are the stocks that worked hard for investors over 2019.
Michael McCarthy is CMC Markets' APAC Chief Market Strategist and host of the third season of The Artful Trader podcast, "Confidence Uncovered". Hear more on how confidence impacts investment decisions from Michael and his podcast guests, including John Netto, Dave Floyd, Pat Rafter and Sara Laamanen, on both iTunes and Android - or listen online at www.cmcmarkets.com/en-nz/podcasts.