From Scotch ale to oyster stout, here's our pick of Kiwi-made craft beers to warm the cockles.

The inclination to drink darker, maltier beers in winter is driven by history and some cultural DNA.
British drinkers are accustomed to a 'winter warmer', the Belgians prefer weightier, higher-alcohol beers in the colder months, and the Americans have a culture of spiced holiday beers over the Christmas period.
But it wasn't that way in New Zealand. For decades, we drank the same beer all year round. Now, however, the craft revolution has broadened our minds and our palates.
Slowly, we're learning to embrace the darker side of beer life, appreciating the smooth, chocolate and smoky notes of many styles best enjoyed with a roast dinner or in front of the fire.
So, with the temperature now regularly at or near its winter worst, here are 10 of the best drops to have ready: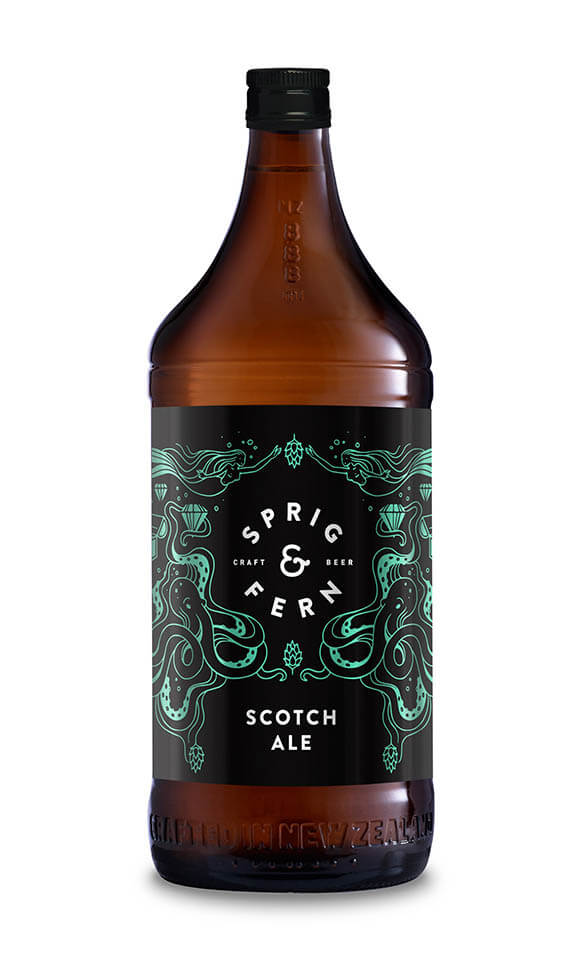 Sprig & Fern Scotch Ale
Brewer and founder Tracy Banner learned her craft in Britain and the Nelson brewery's Scotch Ale reflects that – it's the best example of the style in New Zealand. The generously rich, malty, sweet style is also known as a "Wee Heavy" in Scotland. Expect light smokiness, and a warm chocolate brownie laced with caramel. Comes in the distinctive and great-value 888ml bottle. If you're afraid of the dark, this dusky beauty is a good place to start your journey. 6.5 percent ABV. 888ml. $10.99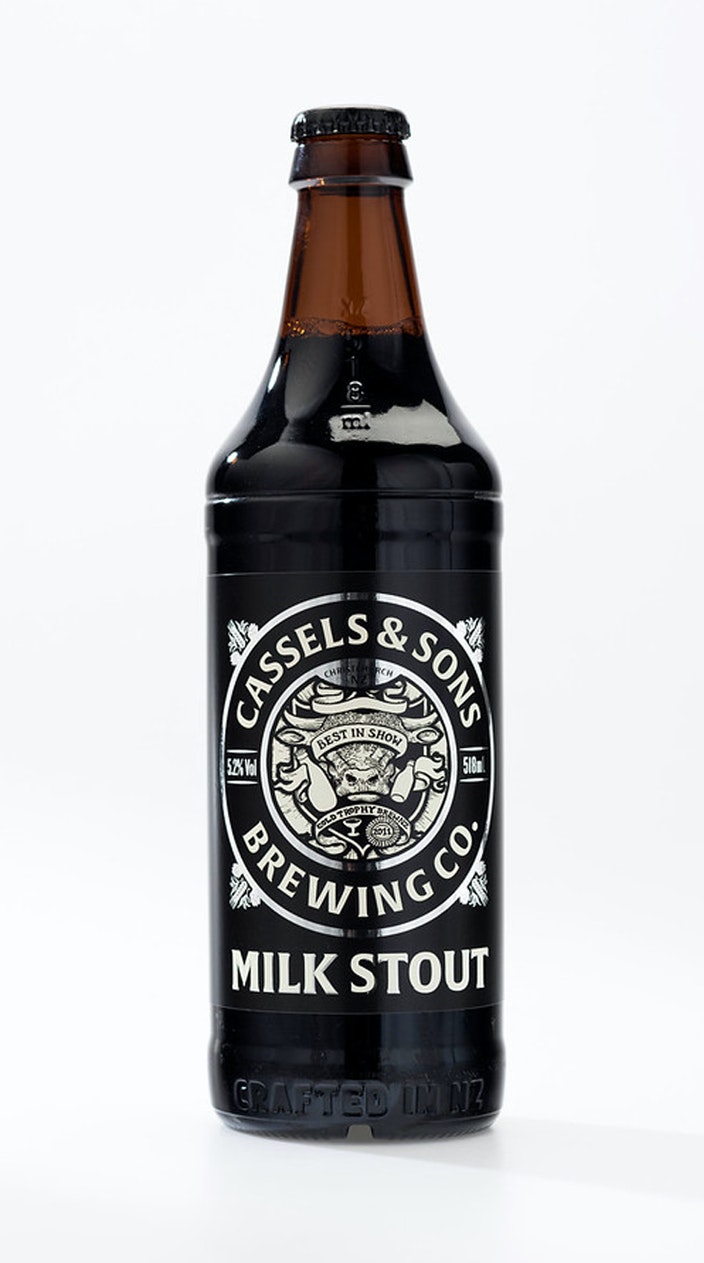 Cassels Milk Stout
Cassels, from Christchurch, are rightly proud to have won international accolades for their flagship milk stout. It was named the world's best stout (yes, better than Guinness!) at last year's World Beer Awards. A milk stout has a soft texture and sweet flavour. Creamy dark chocolate, a hint of cigars and a little tart cherry in the finish make this an approachable and intimate drop. 5.2 percent ABV. 518ml. $7.99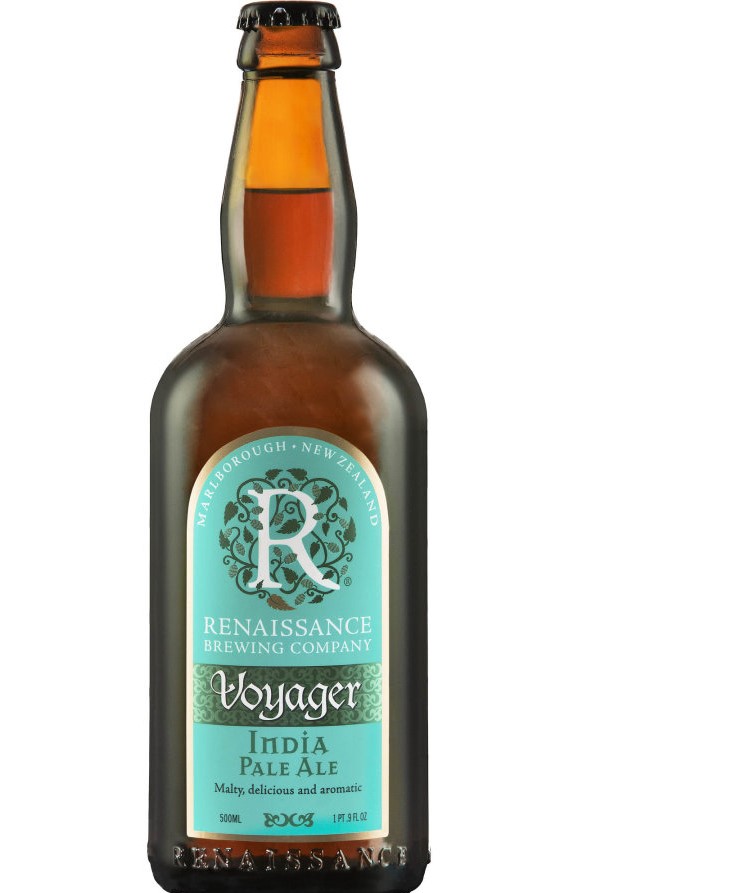 Renaissance Voyager IPA
Blenheim-based Renaissance was on the ropes three years ago, on the brink of going out of business. But new owners have reinvigorated the brand and the beers are tasting better than they have in the past 15 years. The company's Elemental Porter and Stonecutter Scotch Ale are perfect winter beers, but sometimes you want something hoppy, too: Voyager IPA is an English-style IPA – so malty, woody hop notes and an earthy tone. 6 percent ABV. 500ml. $8.99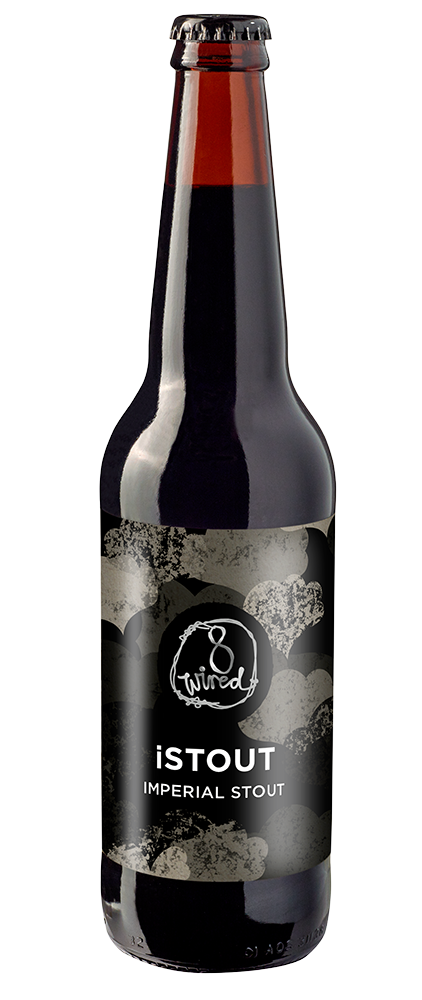 8-Wired iStout
A flagship imperial stout with a cool name and now in equally cool, sleek, black 440ml cans. 8-Wired, in Warkworth, was set up by Dane Soren Eriksen on the back of poker winnings. He now makes some of the most decadent high-stakes beers in New Zealand and this is a definitive winter beauty. Chocolate, dates, leather, licorice and a fortified-wine intensity create a rich, warm and sweetly boozy beer – a classic by-the-fire sharing brew. 10 percent ABV. 440ml can. $10.99

Three Boys Oyster Stout
Adding oysters to beer was a New Zealand invention around 100 years ago, according to beer historian and writer Michael Jackson, who found evidence of an Invercargill brewery adding the silky shellfish to their brews. The practice fell out of favour until Three Boys brought it back with this multi-award-winning cult beer made with real Bluff oysters. Limited seasonal production makes this one of the most sought-after winter beers in New Zealand. Expect dry coffee, salted caramel and dark chocolate. 6.5 percent ABV. 500ml. $9.99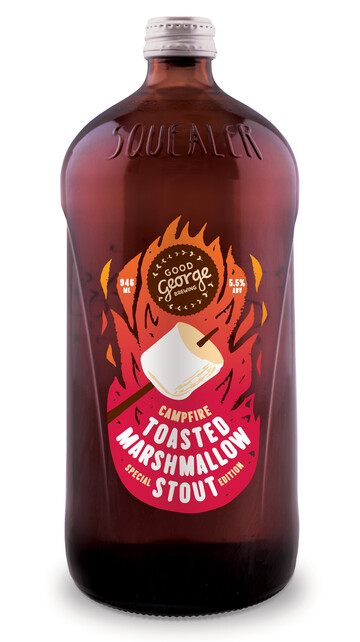 Good George Toasted Marshmallow Stout
Dessert beers – or pastry stouts, as they are known in some parts – are the new global trend. Take your standard chocolatey stout, sweeten it up, then add vanilla and whatever dessert-minded ingredients you can think of. This takes the classic campfire toasted-marshmallow concept and executes it beautifully. The sweetness never overpowers, creating a moreish drop – so just as well it comes in a 946ml squealer. 5.5 percent ABV. 946ml. $16.99

Croucher Moonride Black IPA
Black IPAs were hugely popular a few years ago and in America, they are often known as Cascadian ales for the northwest corner of the US where they originated. Think a hoppy porter. Rotorua-based Croucher's Moonride is one of the best in New Zealand. The orange and pine hop aromas weave easily through the chocolate and dry-coffee notes. 5.5 percent ABV. 500ml. $9.99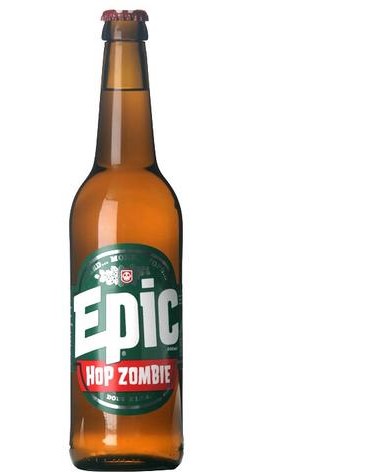 Epic Hop Zombie
All right, sometimes you just want your lusciousness in the form of a hop-drenched double IPA. And, well, winter equals dark nights equals horror-movie moments equals zombies, right? This will warm you right through with big passionfruit, mango and guava fruit flavours, an oily resinous texture and a gentle alcohol heat. The 500ml bottle has a great glow-in-the-dark label but the new 330ml can (no glow-in-the-dark label) is a perfect size for this beast. 8.5 percent ABV. 330ml can. $6.99
Tuatara Conviction Belgian Tripel
This was first brewed by Tuatara founder, Carl Vasta back in 2001 when the market for 8.5 percent Belgian beers was skinny, to say the least. A lush Tripel is an ideal winter-style beer. It's complex and unusual, with a deep, underlying sweetness overlaid with spicy phenolic notes that come from the Belgian-style yeast. Expect clove, bubblegum and sweet orange zest. 8.5 percent ABV. 500ml. $8.99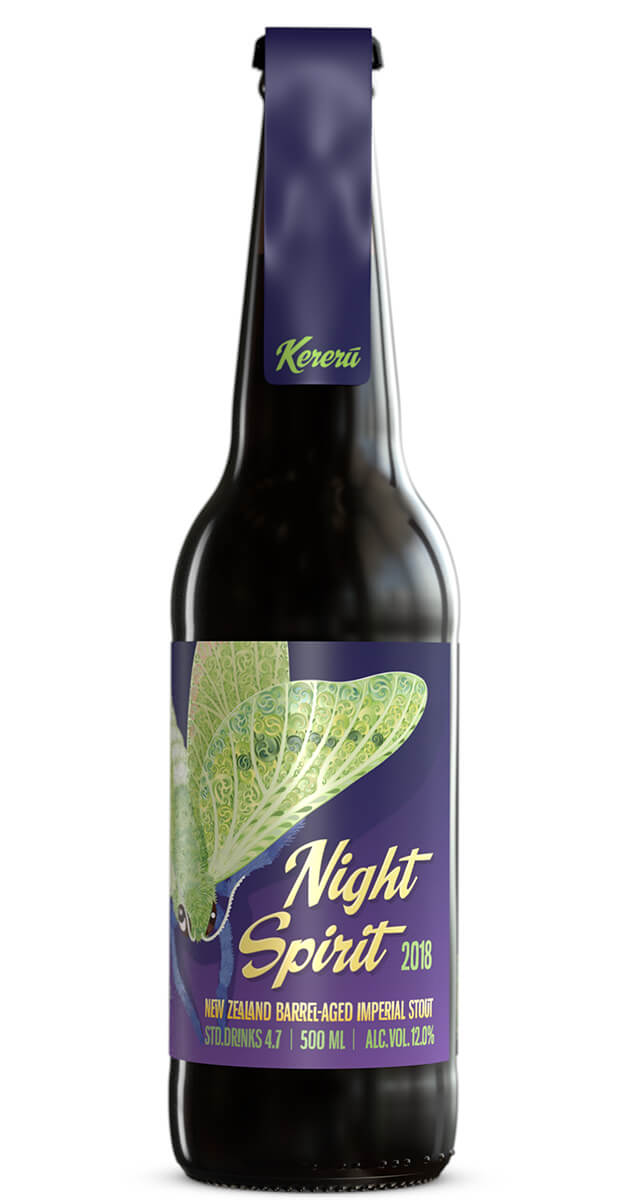 Kereru Night Spirit
Upper Hutt-based Kereru are one of the leading proponents of barrel-aged beers. This massive beer – 11.5 percent – is a special treat. It's warm, with layers of raisins, chocolate, sherry and oaky tannins producing depth of flavour coupled with spirit heat. This is a limited-edition beer – only 3,762 bottles were produced for the 2019 edition, and each is hand-numbered. Treat with respect. Serve at room temperature, as you would with wine, and in a nice glass. Best shared with a friend or two, and it goes exceptionally well with food. It can be stored for a decade – at least, that's according to the "Best before 2029" advice on the label! 11.5 percent ABV. 500ml. $33