With the end of the year comes a flood of new restaurant openings, all rushing to be open at the peak of summer spending – the flowing rosé and big blow-outs. It's looking to be a little more subdued this year, with corporate spending down, but summertime always makes us itch to go out regardless.
The difference this year, though, is that all these new openings seem to have names attached: Peter Gordon, Ben Bayly, Josh Emett, Sean Connolly, Michael Meredith. The last of that list, Meredith, has gone into Britomart with Mr Morris, named for a late friend: casual, yet refined; global flavours with local produce. It's an increasingly familiar modus operandi.
Previously the home of Cafe Hanoi, the inside of Mr Morris looks new and recognisable all at once, that slight dissonance that comes with moving into such a well-known space. The red chairs and bulbous hanging lanterns of Cafe Hanoi are no more; now there's a more neutral palette of earthy greys, browns and blond oak. It's a clean aesthetic that fits neatly into the new stable of Britomart openings, all of which were executed by Cheshire Architects.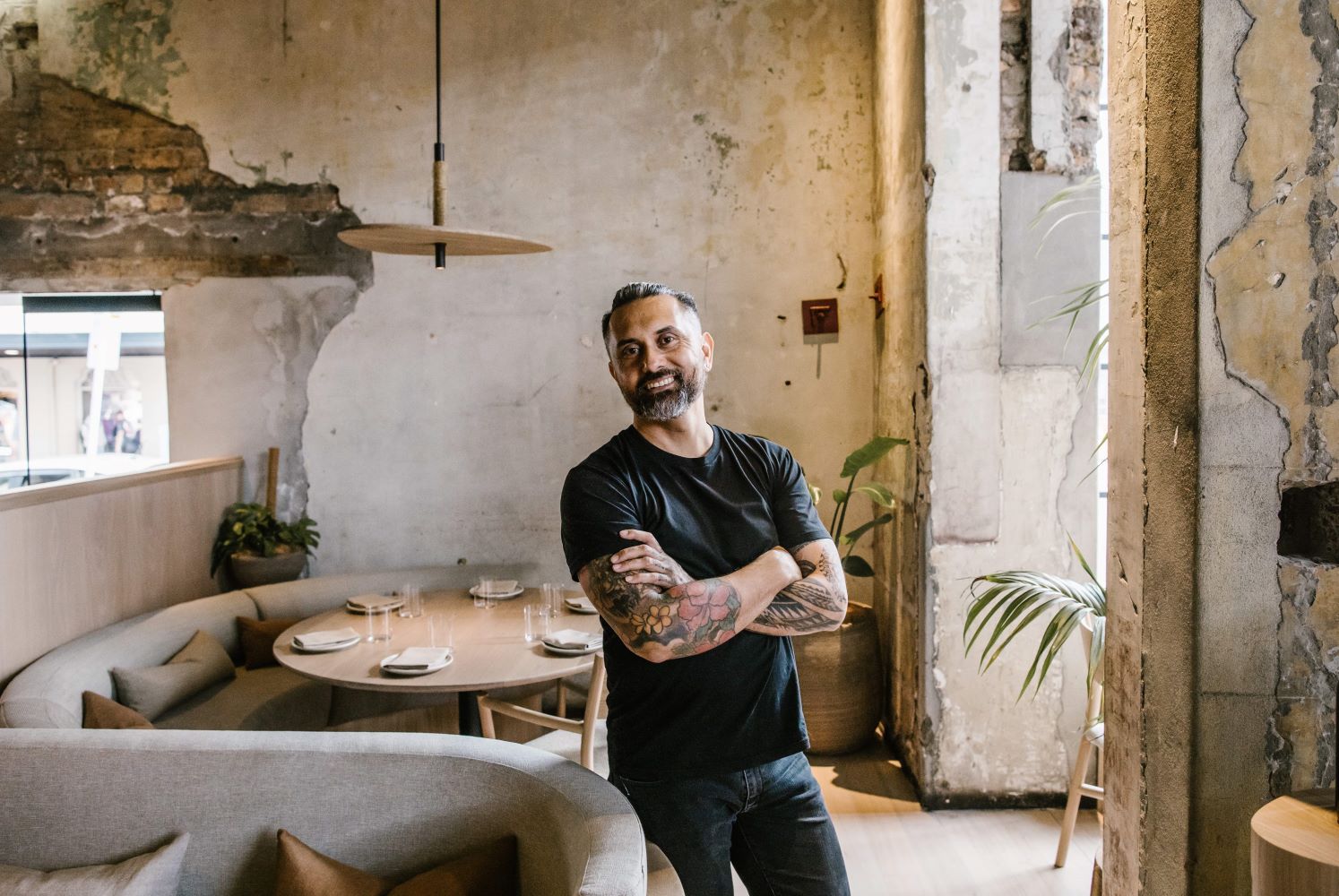 Chef Michael Meredith at Mr Morris. Photos by Anna Kidman
More than one person has told me the best meal they've ever had was at Michael Meredith's fine-dining restaurant, Merediths, which closed in 2017. After he stepped out of restaurant life, he co-founded social enterprise Eat My Lunch, among other things. Now, though, he is back, reunited with ex-Merediths chef Fabio Bernardini, and the two are both at Mr Morris, visible through the open kitchen, when we dine there.
I love the idea of snacks – small inventive bites – to start your evening, although the way it adds up makes me slightly nervous. The cheddar pao and honey seems inspired by the Brazilian cheese bread pão de queijo, made with tapioca flour, so it's quite chewy, gluey almost. It doesn't quite make sense as a pre-dinner snack – the salt and vinegar oyster mushrooms or potato bread would have been better choices, perhaps – but it's tasty.
Freshly shucked clams are the best thing I eat all night, bathed in a cool green liquid, ceviche-like, slightly sour and sharply refreshing, the avocado mousse and tart strawberries working nicely together in the same bite as a plump clam. I drink it all up. Our other entrée, the wagyu tongue, is rich and tender.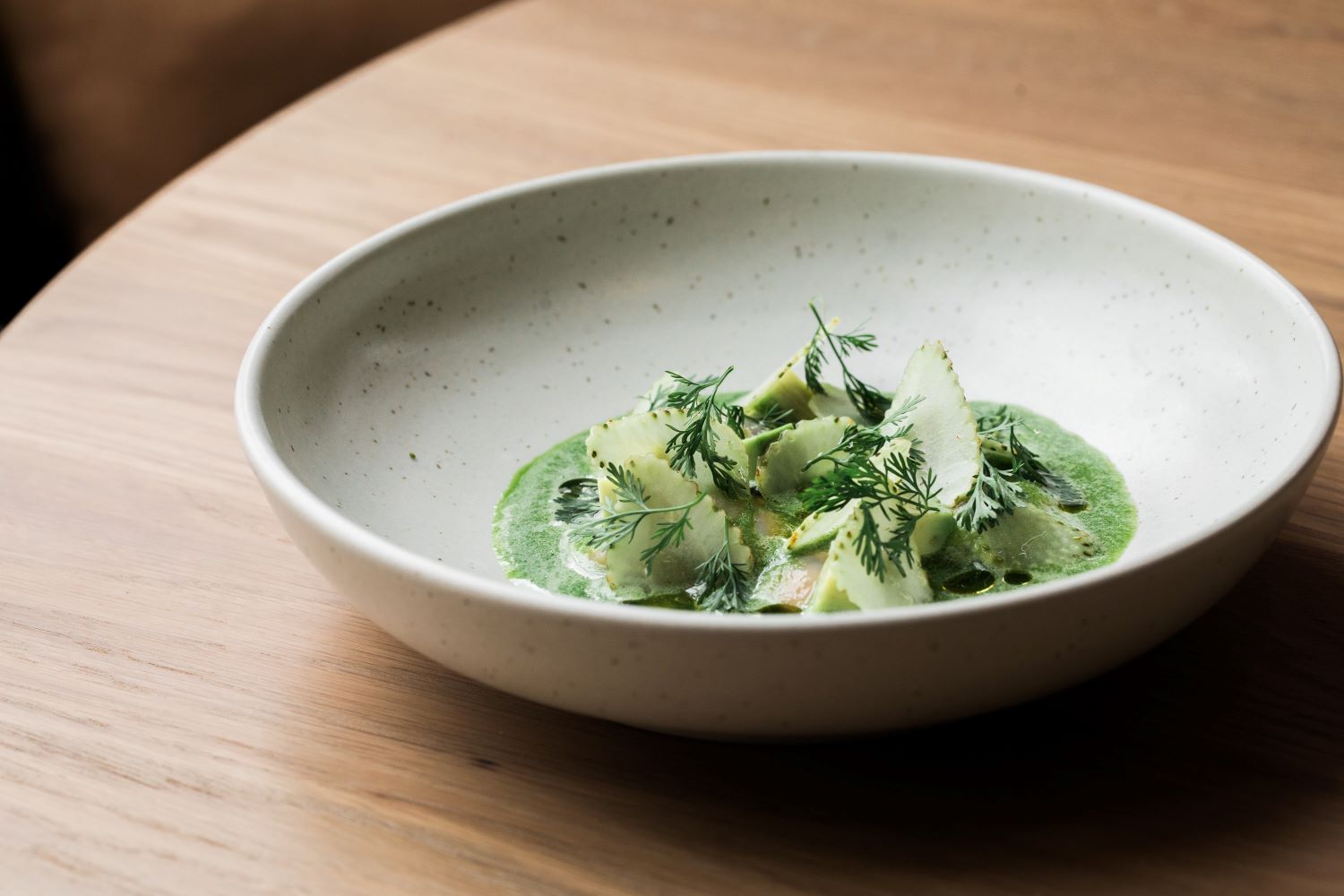 Clams, aguachile, avocado and green strawberries
When it comes to mains, people say to never order the chicken. But if a restaurant like Mr Morris puts chicken on the menu, I will order the chicken. Often, it ends up a bust, obviously reluctantly shoehorned in to appease picky eaters. But I can't help it; there must be a reason, I think, that a chef wants me to eat chicken. And since the chef in this instance is Michael Meredith, well – I order the chicken.
Technically, it's poussin: a small, young chook, hidden underneath soft slivers of peppers. Pooling under it all is a black mole. I'm excited because I had heard chef Bernardini did a stint in Pujol, a restaurant in Mexico City renowned for their Mole Madre, a version of black mole, which is always evolving from what's left over from the day before and fed, continuously, like a sourdough starter.
Mole is a catch-all term for all manner of marinades and sauces, but is traditionally a Mexican sauce with infinite variations and a stacked list of ingredients, made from a base of chillies, fruits and nuts, plus lots of spices. In this dish, it has to do a lot of the work, but the mole is extremely subtle, a little flat, without that rich savouriness I think is needed, especially as it's the only real flavour you mop up. I could, though, have been distracted by the fact that though there is char on the outside, one half of the spatchcocked poussin is undercooked in the middle. In the end, Mr Morris absolved their sins with a dessert that is bound to become their signature dish: the pani popo.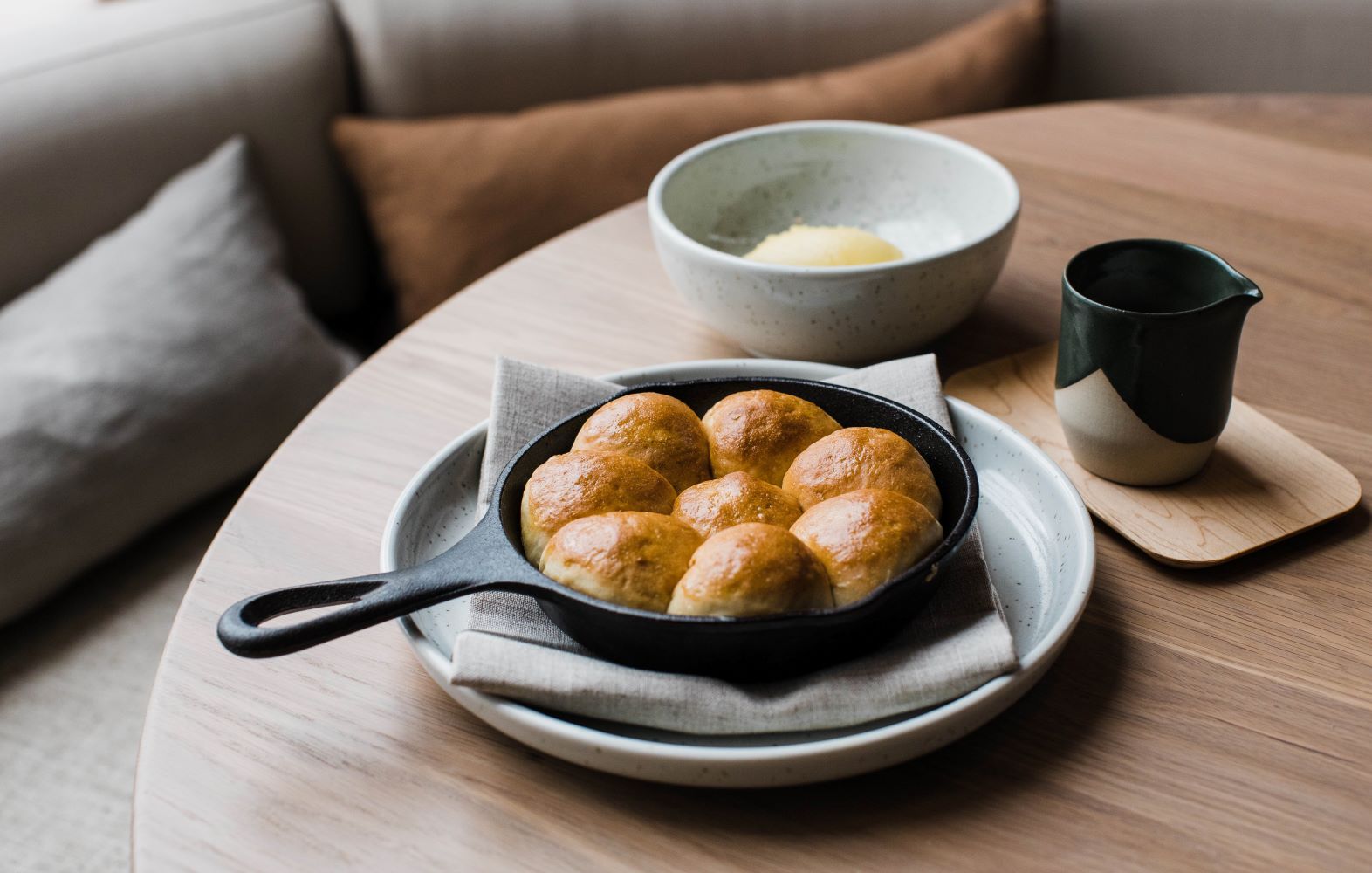 Pani popo
Pani popo are Samoan coconut buns with that soft and bouncy milk bread texture, the kind of food that will remind everyone of something, no matter your cultural background. To me, they're almost like the sweet buns you get off the trolley at yum cha. These are better, though, arriving scorching in a pan, the bottoms blackened and almost too hot to rip apart with your fingers to dip into an addictive coconut sauce. But I do it anyway. It's a welcome disruption to the texturally abstract desserts I'm usually served: dots of mousses, soil and ice and snaps that can be wholly unsatisfying.
Thanks to the pani popo, I leave Mr Morris thinking of nothing but easy deliciousness. And, despite the flaws, I feel a buzz of anticipation for what they could do next with the type of boundaryless cuisine they've already set out on.
Mr Morris, Excelsior Building, Cnr Galway & Commerce Streets, Britomart, Auckland Central
mrmorris.nz