The Audi RSQ3 is at first glance a fairly standard SUV. It does all the things an SUV should do.
It is a bit sporty, but not dramatically so. Tows a respectable 1900kg (braked) and is all-wheel drive.
It has the standard features you'd expect of Audi but seems a little, umm, safe.
Until, that is, you think to press the button labelled RS.
One simple finger movement unleashes the Q3. Every big or little thing that can be improved is just better.
You get access to the full 294kW (400hp) engine, 480Nm of torque and the ability to get from 0-100km/h in 4.5 seconds. The Q3 is super quick for any car, let alone a small SUV.
The standard drive mode is fine for city life, but when you want to feel alive, the little black button is as good as anything.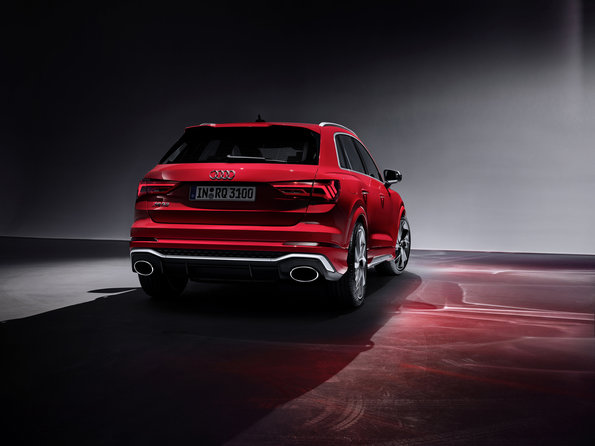 It corners tightly, accelerates like a beast, and is a lot of fun. The Quattro all-wheel-drive system can adaptively push up to 85 per cent of the power to the rear wheels.
I went straight from the maniacal Audi RS7 into the Q3, and rather than feeling comparatively underpowered, the 294kW power plant is a relief. This car is not trying to kill me. It just wants to get me home a little quicker.
Audi also gave me their A4 to drive for a few days – mid-week, so I didn't get much time to put it to the test – but it was a good comparison to the RS7 and RSQ3.
After a couple of days of school runs in the A4, it felt faster and responsive, which it is, of course. The A4 is a great vehicle, but highlights the superiority of its more expensive brethren when driven in quick succession.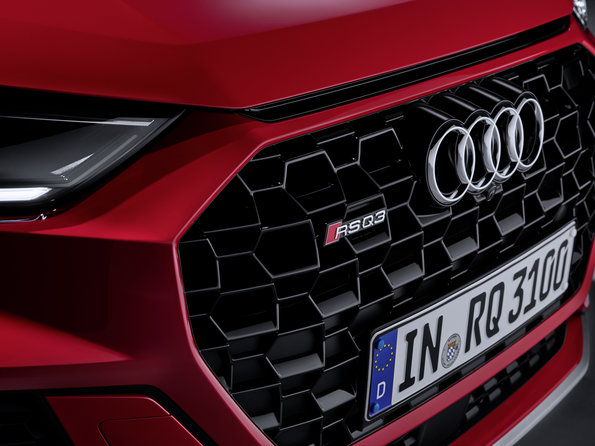 The Q3 is roomier and has a wider range of uses than the A4. The RS variant of the Q3 is 10mm lower to the ground. It has a 2.5-litre five-cylinder TFSI engine with single turbo charger.
It's easy to write a review of a car with a big motor (the RS7) or of one that is super quirky (Fiat 595), but writing an interesting story about a competent, nice-to-drive car is harder. I can't imbue it with a personality because it is a bit of a blank slate.
That's not a criticism, just a reflection of the fact my abilities as a writer maybe let the Q3 down.
At $112,000, the RSQ3 is nearly double the cost of the entry-level Q3, which takes an age to get from 0-100km/h – like, 9.2 seconds – and its engine has less power than the Fiat 595.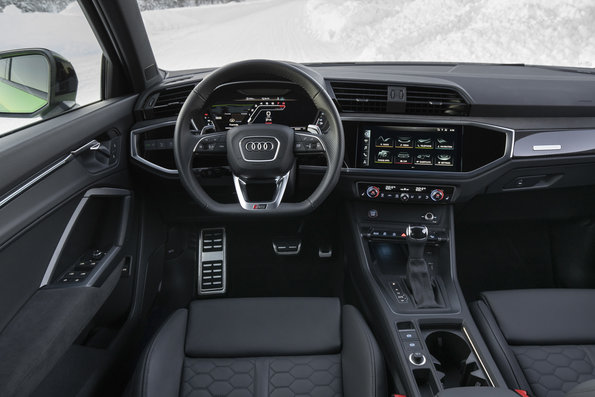 Like all the Audis I've driven lately, the RSQ3 comes with wireless phone charging – a big plus. The dashboard features a 10.1-inch centre screen to control stereo, navigation and a second screen for the "virtual cockpit" – i.e. the speedo and rev counter.
And as you'd expect at this price point, the car is dripping with safety and assistance features, such as lane assistance, adaptive cruise control, 360-degree camera and more.
There's a lot to love in this Jekyll-and-Hyde SUV. Just don't forget to turn on the RS button.