For many years, Auckland's Ponsonby Rd bar scene was defined by tight spaces and short beer lists, shorter still when looking for great craft beer. Cocktail bars? Yes. Wine bars? Certainly. But a genuine free house - a bar not tied to the fiscal power of Lion, DB or Independent? No.
As an aside, you can tell if your bar is tied to a big brewery by the beer it serves. Emerson's, Panhead, Steinlager or Mac's = Lion; Tuatara, Monteith's or Heineken = DB; Boundary Rd, Asahi or Founders = Independent.
The overhaul of the old Golden Dawn to create Hoppers Garden Bar was a signal of changing times. Hoppers has a variety of taps and excellent food and is often full to overflowing.
If Hoppers is chocka, check out The Brewers Room, just a block away at the Brown St entrance to Ponsonby Central.
It's the sister operation to the hugely popular Brewers Co-operative on the corner of Victoria St West and Nelson St in the central city. The Brewers Co-operative has arguably the best-curated beer list in Auckland – even if the said tap list is incredibly hard to read for patrons with less than 20/20 vision.
When I walked into The Brewers Room and saw the same style of list, my heart sank – surely, they could have changed the colour or the font or the size of the things? But here, at least, the signage is well lit and, it turns out, not hard to read at all.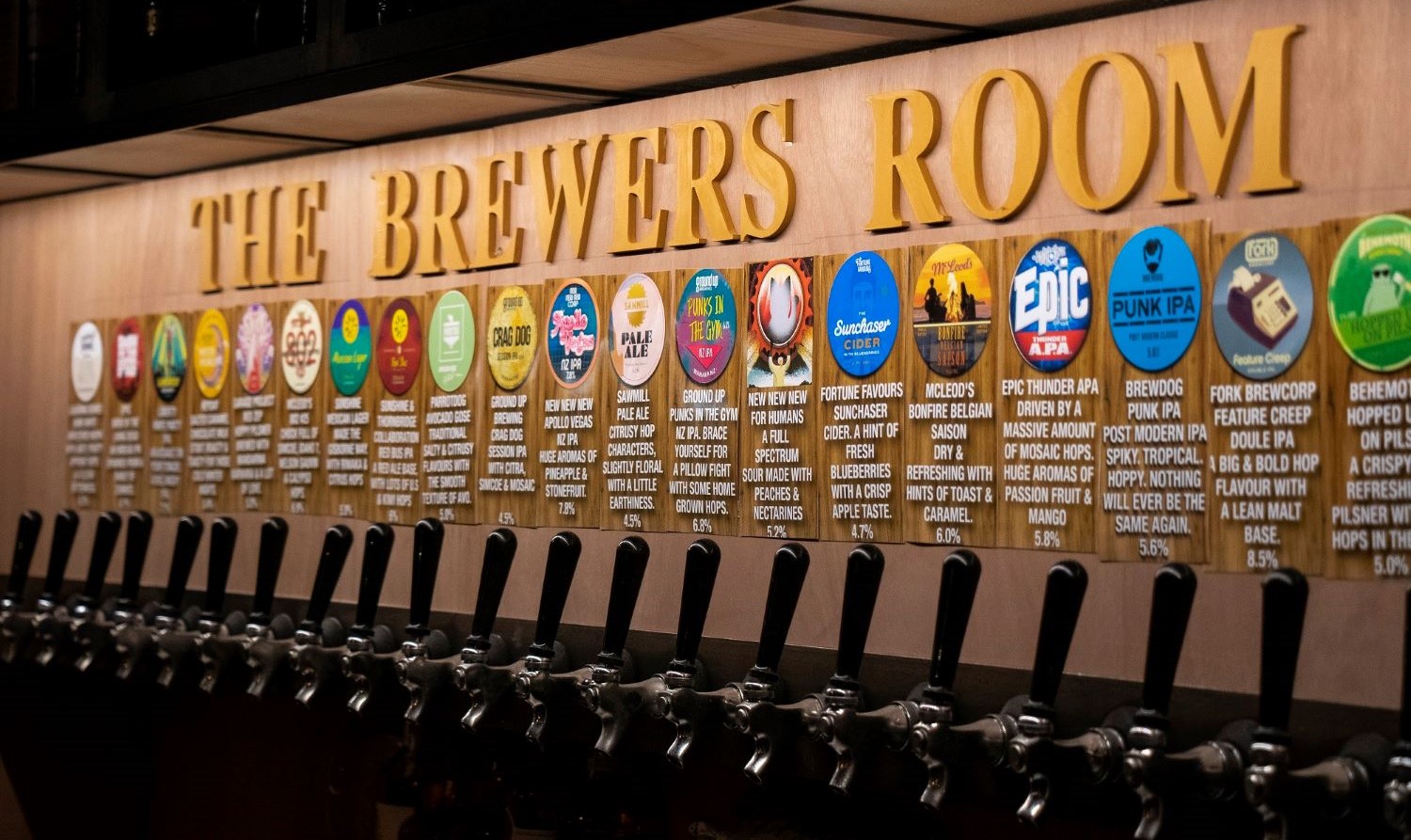 Still, you can spend an age staring at the choices: a salted caramel chocolate milk stout from Heyday, an avocado gose from Parrotdog, or Epic's catchily named Brew of the Living Dead – Undead IPA.
The line-up goes and goes – 24 taps in all. The usual suspects are there – Garage Project, Liberty, Epic, Behemoth, McLeod's, Sawmill, Parrotdog and Bach – but there's also offerings from other parts of the country. Sunshine from Gisborne, New New New from Dunedin, Ground Up from Wanaka, and Fork, Fortune Favours and Heyday from Wellington were all pouring on opening night.
It's an eclectic, interesting, intriguing and independent beer list that promises to change frequently at the edges while having a core range of favourites such as Liberty Knife Party and Epic Thunder APA, which are always on at The Brewers Co-op.
And the food is everything fans of the co-op are familiar with: fish'n'chips wrapped in paper, burgers, jalapeno poppers, oysters, shrimp gumbo as well as slow-cooked meats. There's complimentary Culley's sauces on the table.
The transformation of the space is incredible. It's roomy, with lots of tables to lean at but also with nooks and crannies.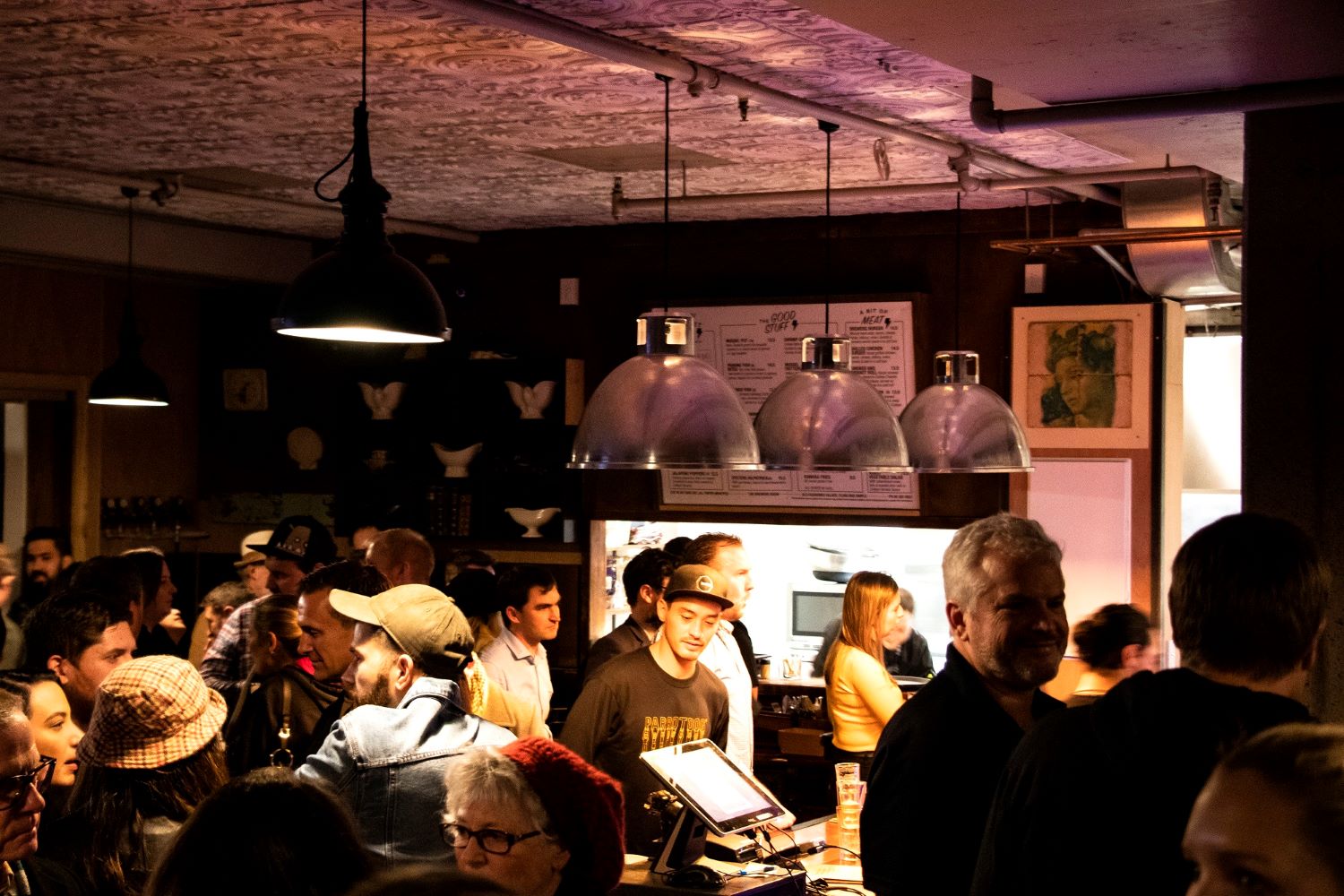 The Brewers Room is the creation of long-standing Auckland hospitality operator Rolly Doyle, who understood the need for Ponsonby's beer offering to get out of the middle of the road.
"There are a smattering of bars in Ponsonby which stock the occasional token Kiwi craft beer on their beverage list, but none which are totally devoted to pouring the extensive range of fresh craft beers on tap which The Brewers Room will have," Doyle says.
If the Brewers Co-op is any model – they've poured more than 1000 different beers there – this new venue will become a must-visit mecca for craft-beer fans seeking the rare, one-off and new releases.