For the first time in years, I bought a Lotto ticket so I could maybe never have to give back this car.
Jaguar's performance-focused F-Type R has a five-litre supercharged V8 engine that can power it from nought to 100 in 3.7 seconds.
Its four exhausts produce the kind of exclamation that would make pop singer Katy Perry proud:
"Louder, louder than a lion.'Cause I am a champion, and you're gonna hear me roar!"
But the F-Type is more than roar power. It corners beautifully and has heaps of personality. It drives like a pup wanting to keep playing ball. More, more, more. Faster, faster, faster.
Putting your foot down creates a thrill of exhilaration that my colleague Paul McBeth so aptly described as creating a "shit-eating grin".
On Monday morning, when I dropped the F-Type back to Jaguar Land Rover, I had an actual sense of remorse. I did not want to give this car back.
The ride
It's a two-seater with firm suspension but I found it surprisingly comfortable. It is obviously a phenomenal sports car, but I felt quite connected to the road - you can easily drive it long distances without an issue.
The average Lotto winner shouldn't have this as their only car. It was a struggle to fit in a pair of crutches (one of the kids; she'll be fine), but could easily fit in a week's groceries. The lack of rear seats meant always leaving half the family behind. This is a hardship I learned to live with.
The F-Type has a panoramic glass roof and a beautifully crafted interior. The attention to detail clearly befits a $214,000 vehicle.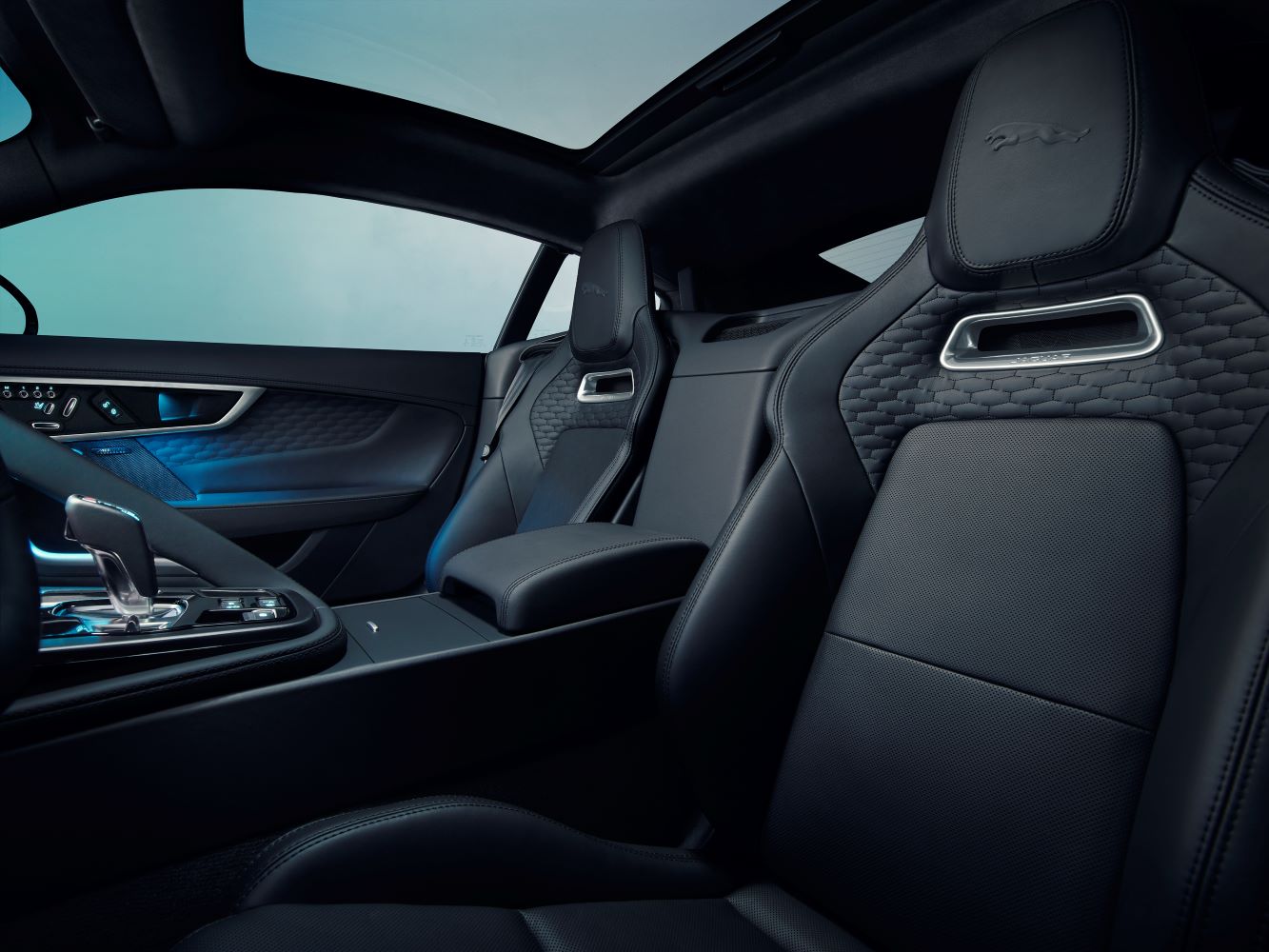 The centre console air vents graciously appear when needed, which is a nifty trick. I imagine some collector trying to fix them in 40 years and cursing them in the way my brother occasionally curses his '65 E-Type.
Two-seaters risk looking massive at the front and bulbous at the back, but that's not the case here. It is a well-balanced design, with lines that flow like liquid. We're not talking Porsche slick, or supercar aggressive. The 2021 styling is just more refined than the 2018 model. It looks less like a macho supercar and more like a piece of art.
The technical stuff
The 'active sports exhaust' produces the satisfying growl and the F-Type's 'signature' crackle and pop on the overrun lets you know this is a serious racer.
The 575PS V8 produces 423kW of power or 700Nm of torque, which is plainly terrifying when the car is in its sporty 'dynamic mode' making best use of its adaptive suspension. The F-Type is all-wheel-drive and has snow mode, but you are dreaming if you think you can fit in skis. Or ski boots.
The 2021 R version that BusinessDesk tested gains an uprated chassis with new springs, dampers, anti-roll bars, electric power-assisted steering calibration and new wheels and tyres, according to Jag. This makes it stiffer than the previous versions.
A rear spoiler pops up when extra downforce is required (I needed it just once. Honest).
Cornering is super sticky thanks to torque vectoring by braking and an electronic differential that shifts the engine's powers between all wheels as needed. In English, this means the inside wheels get more brakes and the outside wheels get the power. Or, to make it super simple, it sticks to the road like Winston Peters clings to Parliament.
The F-Type has lane assistance that didn't seem great, and lacked adaptive cruise control, which you'd really expect on anything more than a basic new car.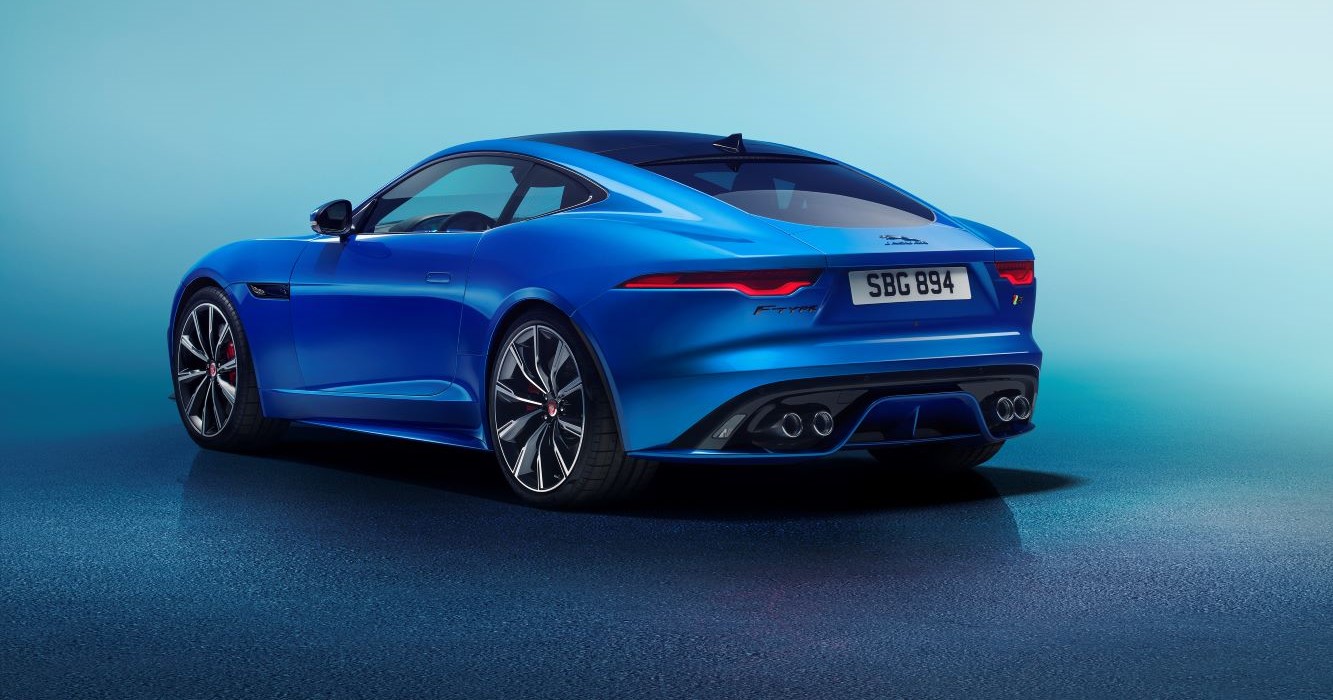 The conclusion
If you can, buy this car. I've not driven that many supercars, to be honest, and I wonder whether they are just not made for New Zealand's 100km/h speed limit and our plethora of winding hill roads. But the F-Type gets around this by driving well at any speed.
The two other V8s I've driven lately seem to struggle to keep the speed low, always wanting to push up to 60km/h or more in urban areas, but the F-Type seems happy to mosey along at whatever speed you'd like, then pouncing like, well, a cat when needed.
On the rare occasions when you can put your foot down, such as at the start of the State Highway 16 motorway near Auckland's Westgate, you are left far in front of the rest of the traffic with that big smile on your face.
At various times, an Audi or Tesla pulls alongside for a gander, tempting you to put the foot down.
And maybe that is the point of a supercar. It's knowing the car is always capable of more, but not feeling the need to prove it to anyone else.
The pricing
P300 R-Dynamic RWD with an inline four-cylinder: $139,900
P380 R-Dynamic RWD with a V6 – $164,900
P575 R AWD with a supercharged V8 – $214,900
Compare with
911 992 Carrera S Coupe
Aston Martin Vantage
BMW M850i
Audi RS 7 Sportback