Back when I was a smart-arsed 13-year-old at Newlands College in Wellington, I had a big, scary friend who made sure none of the other kids ever laid a finger on me.
Whenever he was around, I was safe. I could be sarcastic and generally awful, but my mate Richard would make sure nothing happened to me.
The Range Rover Velar P250 R-Dynamic S is Richard. It made me feel safe, while being a little dangerous.
The $115,000 Velar has the same undercarriage as a Jaguar F-Pace but looks much bigger. (Jaguar and Land Rover are the same company, owned by India's Tata Motors.)
The F-Pace is reputedly a sportier drive, allowing the Velar to be more refined, but I found the Velar to be more than sporty enough, with quick steering and excellent acceleration.
Its swept-back styling and aggressive front don't exactly scream Range Rover, and that's fine by me. But the Velar has genuine off-roader pedigree, with the settings to match. It can wade through water up to 65cm deep and is equally at home in mud, snow or the high street.
The interior is just enough like the deck of the Enterprise to feel expensive, but thoughtful design and smart use of multiple digital displays create a pleasant environment, allowing the driver to focus on driving, not doing a master's in technology.
On a trip up the west coast from Auckland to Paparoa in Northland, my 12-year-old complained the seats were not particularly comfy, but instead of feeling carsick as normal, she fell asleep. Safely swaddled in the gentle giant.
On state highway 16 to Wellsford we followed a Hyundai Santa Fe and a Suzuki Swift. Given the drought-stricken condition of the road, there was movement in the tarseal all over the place, but we only knew that by seeing the people in front being gently thrown around. The Velar's electronic air suspension smoothed the highway for us.
But the rutted dirt road leading to our place was the real test. In my 2013 Volvo V60, the road is often bad enough to knock out a few teeth, but some voodoo magic meant the Velar totally hid the undulations.
Off road, the all-wheel-drive Velar is fitted with an active rear-locking differential, which basically means there's more automated control between the front and rear wheels, so it is hard to skid going around a corner on a gravel road in the wet with a 12-year-old shouting, "Faster, faster".
Then there are the screens. BusinessDesk's Velar was fitted with a high-def driver display in place of traditional dials, and as standard there are two fantastically flexible large screens. You can use the top one for music, but when you need navigation, just slide the music down to the lower screen.
Pop-out door handles were a hit with anyone who saw them, though a few people couldn't work out how to get into the car. Consider that a good filter for friendship, I say.
The 11-speaker Meridian stereo is superb and it feels like Eddie Vedder is sitting in the seat next to you strumming his guitar. This is helped by low internal noise, of course.
The Velar has plenty of USB charging slots, and one for a micro Sim to give teenagers Wi-Fi, just in case they've used all of their own data.
I'm not the greatest reverser in history. Normally, that's a job best left to my farm-bred wife, but the Velar reverses into parks with the ease of a Mini. Yes, it has reversing cameras, and some models have 360-surround video.
The technical stuff
What's shocking is the Velar S is powered by a two-litre, four-cylinder turbocharged engine. It feels like a V6 or more and is capable of doing whatever you want, and it has a super-smooth eight-speed gearbox.
The Velar's body structure is 82 percent aluminium (half of that is recycled) and that helps it to get pretty good fuel economy – about 7.3 litres per 100km.
As you would expect for a car in this price range, there's adaptive cruise control, automatic emergency braking, and blind-spot assistance on the side mirrors, plus myriad other features, though I found the lane-departure assistant just too forceful and annoying.
The Velar's various driving modes (gravel, ice, etc) include an 'eco' mode that sucked the fun out of everything; I left it on for only about 12 seconds. 'Sport' mode increases responsiveness and stiffens the suspension, but feels a little redundant on roads with a 100km/h limit.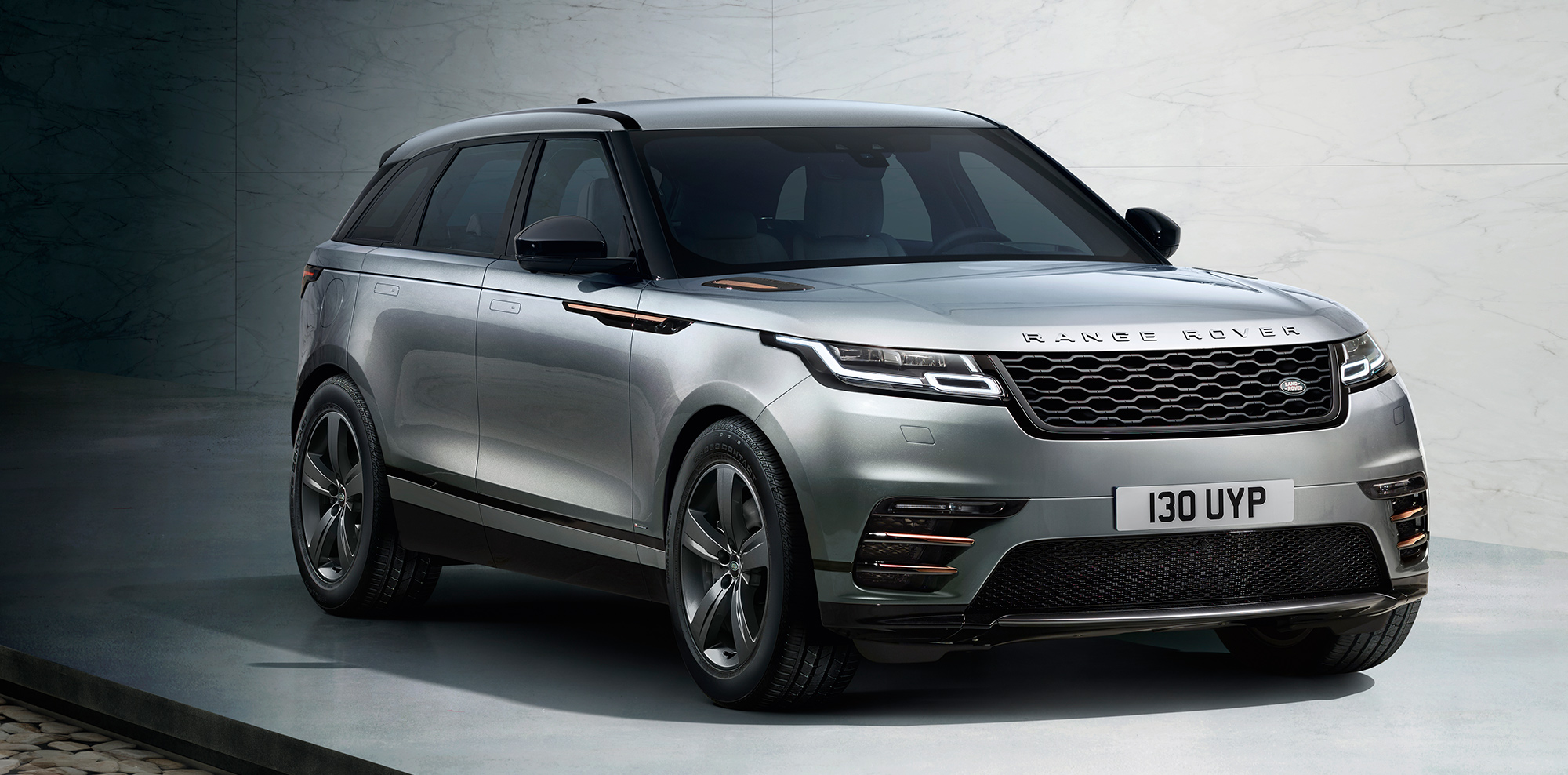 The conclusion
This is a great car – and I'm left wondering just how much better can the $200,000 Range Rover Vogue be? Or the SVAutobiography Dynamic at $270,000? It's not like you really need to save the odd second getting from nought to one hundred.
Before returning the Velar, I dropped the 12-year-old off at school. She wistfully opened every door and looked inside to imprint it all in her memory, then she hugged the bonnet and bade the car a sad farewell. She didn't do this with the Rolls-Royce Phantom.
This is my first BusinessDesk review and the over-arching question I will always ask is: "If money is appropriate and the car I'm test-driving suits my circumstances, would I want to own it?" With the Velar, the answer is an absolutely resounding "yes".
Pricing
The Velar we tested is worth $115,000 but prices range from $109,900 to $187,900 for a crazy bespoke version. Unlike many carmakers, Land Rover NZ conveniently has prices on its website.
Compare it with
Jaguar F-Pace S
Audi Q7
BMW X5
Porsche Macan
Worth knowing
A new Land Rover Defender due out this month looks to have insane off-road specs and is potentially $20,000 cheaper than the Velar.