I drive my daughter to pony camp in the Lexus LC 500 Convertible. Along a gravel road, into a rough paddock.
I am the second person to have this $234,000 masculine monster. The first person crashed it. Well, damaged it on a kerb. It is very low up front. And I am driving through a paddock.
The V8 is singing loudly; heads turn.
The other parents, in their heavy four-wheel-drives or Subarus, are bemused, and the forthright Brit who runs the camp explains to them that I am an idiot.
But I see it as a triumph in proving that the LC Convertible can be the only car you need. Its lunchbox-sized boot has a saddle and a bag for four days, and the laughably miserly rear seats hold a tent, camping chair, some snacks and more creature comforts. Who needs a 4WD?
The LC Convertible feels like one of those end-of-an-era vehicles. Its five-litre naturally aspirated (no turbo) V8 engine produces 351kW of power and 540Nm of torque. But, even on Lexus promotional specs it needs 12.1 litres of petrol to go 100km.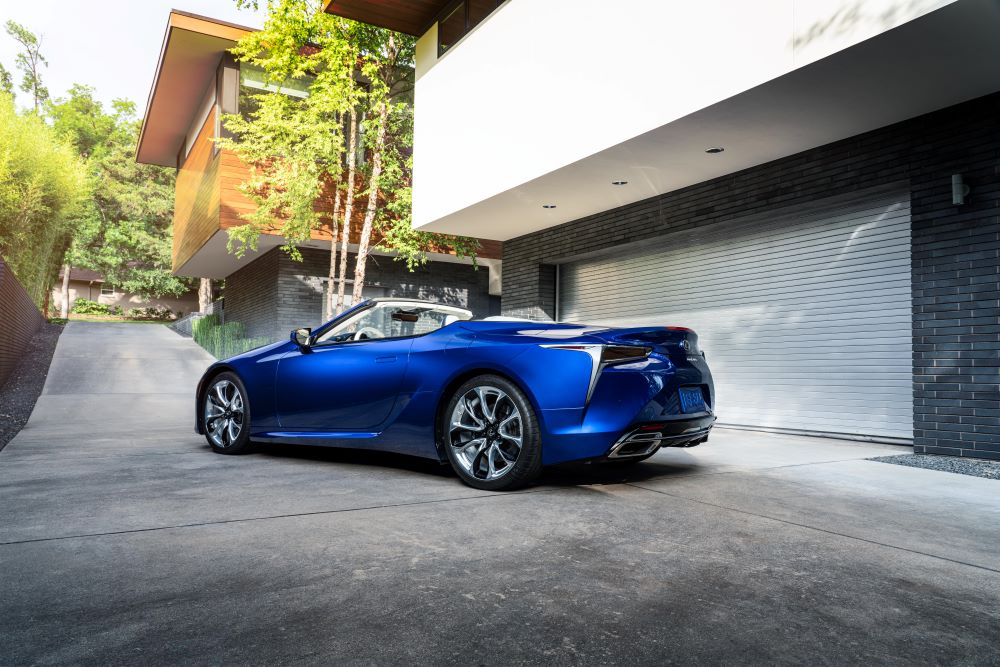 A week later, I am at a Lexus event and the CEO of Toyota New Zealand (it's the same company), Neeraj Lala, is talking about the car giant's powerful commitment to a new-energy future. The company that led the way with the hybrid Prius, and which has had hybrid versions of its Lexus cars for nearly 15 years, is anachronistically still producing petrol-gulping V8s.
This car should not have been built. It makes no sense to launch a V8 convertible in this day and age. I can't understand how Toyota green-lighted it.
As I drive away from pony camp, I am delighted that it did.
The LC Convertible is such a rush to drive that the managing director of Lexus of Auckland ordered himself one pretty much as soon as he drove it. Demand is so great, though, it'll be winter before he gets the keys.
It is rear-wheel-drive, which gives more classic power, particularly coming out of corners, and has a 10-speed auto transmission.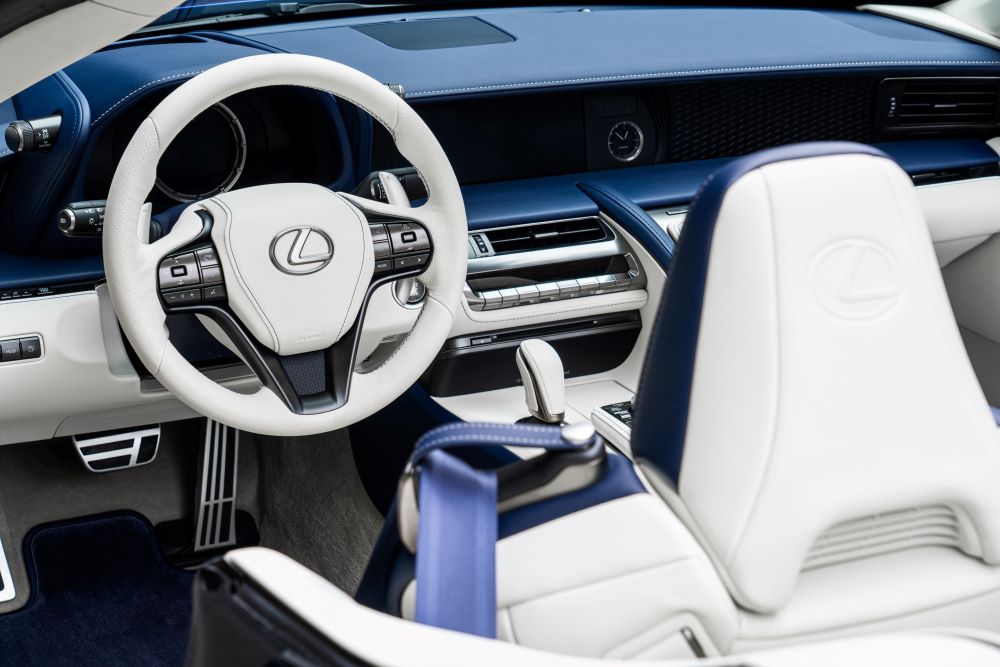 Oh, and it has a CD player. For all of your old Eagles albums, or whatever. I haven't seen any vehicle other than Lexus with CD players. This is a firm that got rid of cassette players only in 2010. It's like a little in-joke: "See, we are idiosyncratic, like the Italians. We even still have CD players."
Even a guy at Repco tells me the LC Convertible is his dream car and then rattles off a load of technical information I mostly do not understand.
It's not a car that pushes you to go faster, but the noise from the V8 is enough to turn heads, create havoc and make me contemplate offsetting my carbon.
The car's angular shape takes a few visual cues from Lamborghini. It is all sharp edges and triangles.
A dynamically deployed rollbar shoots out of the rear parcel tray if ever needed. Because it is normally sitting deep within the vehicle, it helps give a lower centre of gravity. But once deployed, the rollbar needs Lexus professional assistance to get back into the body of the vehicle. Given you've just rolled a $234,000 car, that'd be the least of your worries.
The roof can go on in 15 seconds at the touch of a button at speeds of up to 50km/h. And once up, the car feels like a coupé rather than a convertible. The roof button is hidden in a James Bond-style flip-up-lid compartment that feels very much like you are about to shoot a missile at an evil enemy, maybe an Audi E-tron.
The LC Convertible will do 0-100km/h in five seconds and has a top speed of 270km/h. We hit nearly 200km/h at Hampton Downs in it with a professional race driver a week later.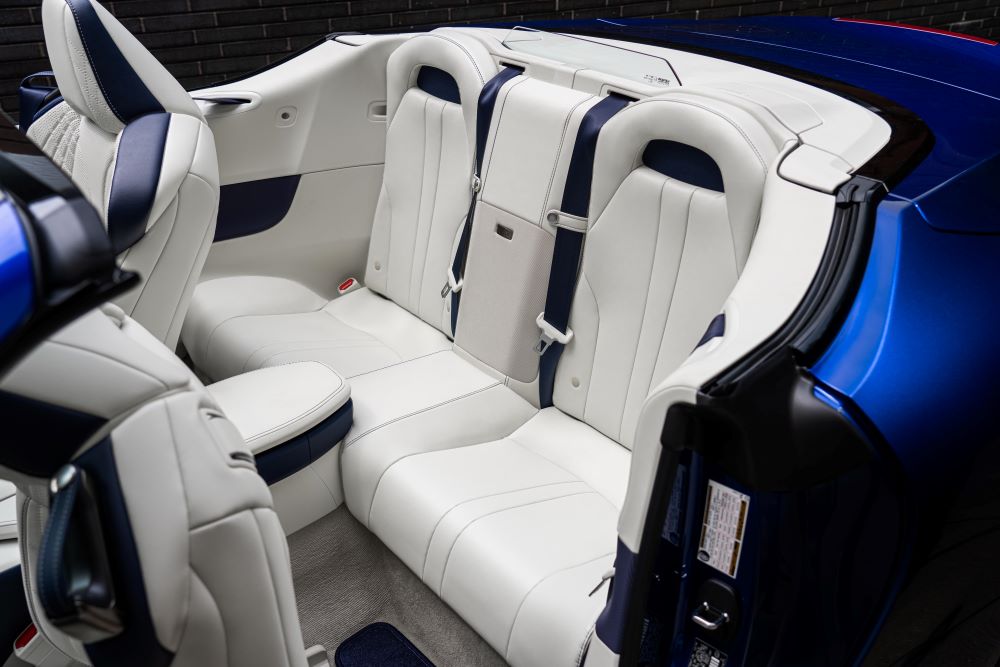 The rear seats are a visual gag rather than space for humans. There is absolutely zero leg room, but up front, the ride is surprisingly comfortable. Lexus calls this vehicle a grand tourer rather than a sports car.
The seats and driving position are superb and the interior, complemented by a 13-speaker noise-cancelling sound system, is quite tactile – everything is nice to touch.
This type of fossil-fuelled dinosaur of a car will be extinct soon enough. Electric sports cars lack the noise and visceral vibration of the V8, but there's always a price to pay when saving a planet. So be it, I guess.
But if you do buy one, can I come for a drive?