A new year brings with it, unsurprisingly, new models and updated versions of almost everything you can think of including, of course, watches. It's a chance for manufacturers to revive interest in their wares and persuade you to look afresh at an object you barely need. Hence the accent on creating something you'd simply love to have on your wrist, something that brings pleasure every time you glance at it.
We know from experience this means the next few months will see watches that are genuinely new, along with a raft of models that look familiar but have been tweaked here and there, just enough to warrant being called a new release.
There'll be a new Rolex that looks like the old, a 2021 Speedmaster indistinguishable from a decades-old model to all but a collector, a Hublot in fresh hues, a Royal Oak paying 'tribute' to an early one, references to the past popping up from brand after brand. (Longines is one that does so-called 'heritage' models particularly well.)
That's all fine if you're one of those people who find particular comfort in totems of times past, but what if you'd prefer something refreshingly avant-garde? As it happens, you're in luck, because in recent months some terrific watches have been announced for him and her, and by "terrific" I mean terrifyingly individual. Or, in other words, seductively appealing if you're in the market for anything but ordinary – and are prepared to pay for it.
Here are six watches that illustrate a few of the options available for getting something exciting onto your arm, or at least showing what's possible when you think outside the box, or round in the case of timepieces. There's no need to wait for the class of 2021 – these bright sparks have already arrived and they're ready to provide their own twist to the ancient art of time-telling.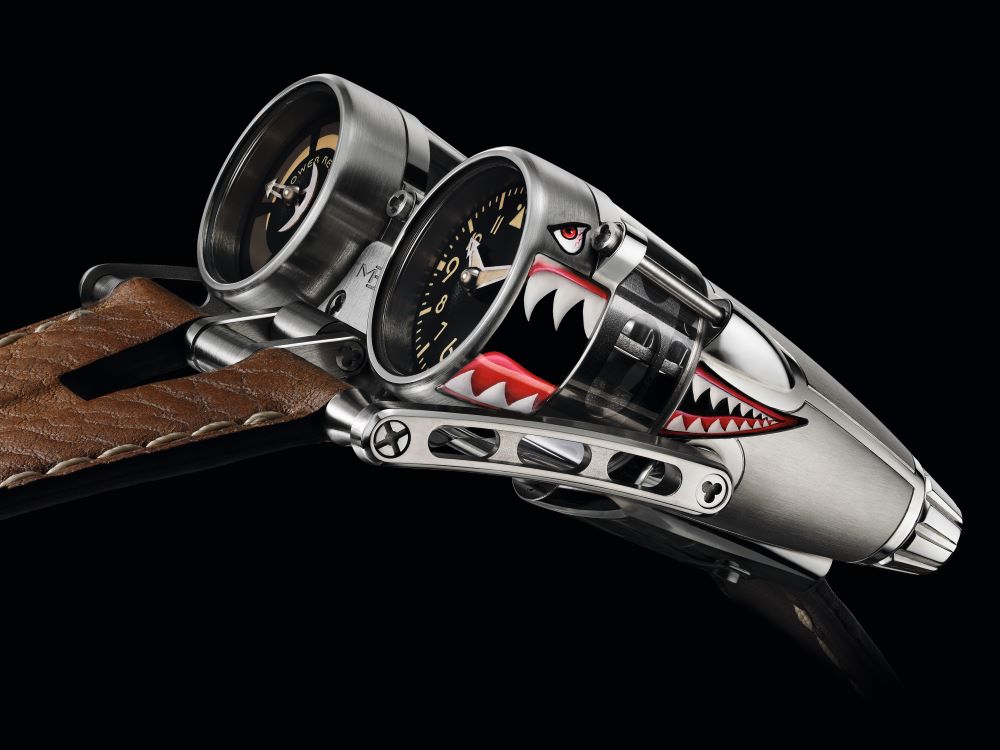 MB&F Kittyhawk
This bespoke creation from MB&F will have you flying high. It takes its inspiration from the nose art seen on the famed World War II P-40 Kittyhawk fighter aircraft, with a hand-painted shark mouth and eyes decorating the titanium casing, its twin pods housing time and over-sized power reserve dials. A coat of transparent varnish protects the miniature painting. The one-off – price on request – has a 311-part hand-wound movement tailored to the unconventional case, as is the aged leather strap.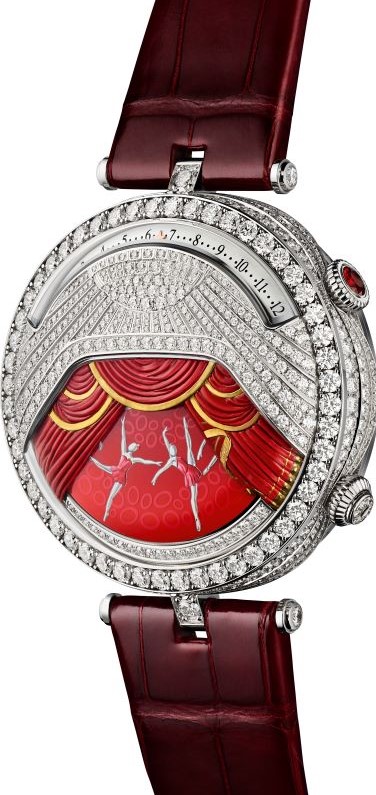 Van Cleef & Arpels Lady Arpels Ballerines Musicale Rubis
One of a trio of themed watches artfully blending music and motion, this forearm feat recreates the three-dimensional tableau of a theatre stage, from parting curtains to dancing ballerinas. Framed by a 44.5mm white-gold case, a diamond-set upper dial provides the animation accompanied by a Stravinsky-inspired composition that is produced on demand by an internal music box and carillon – a set-up that was a decade in the making. A retrograde display featuring a star indicates the hour of day on a graduated 12-hour scale. Powered by a manual-winding movement and individually numbered, this watch will sell for around $650,000.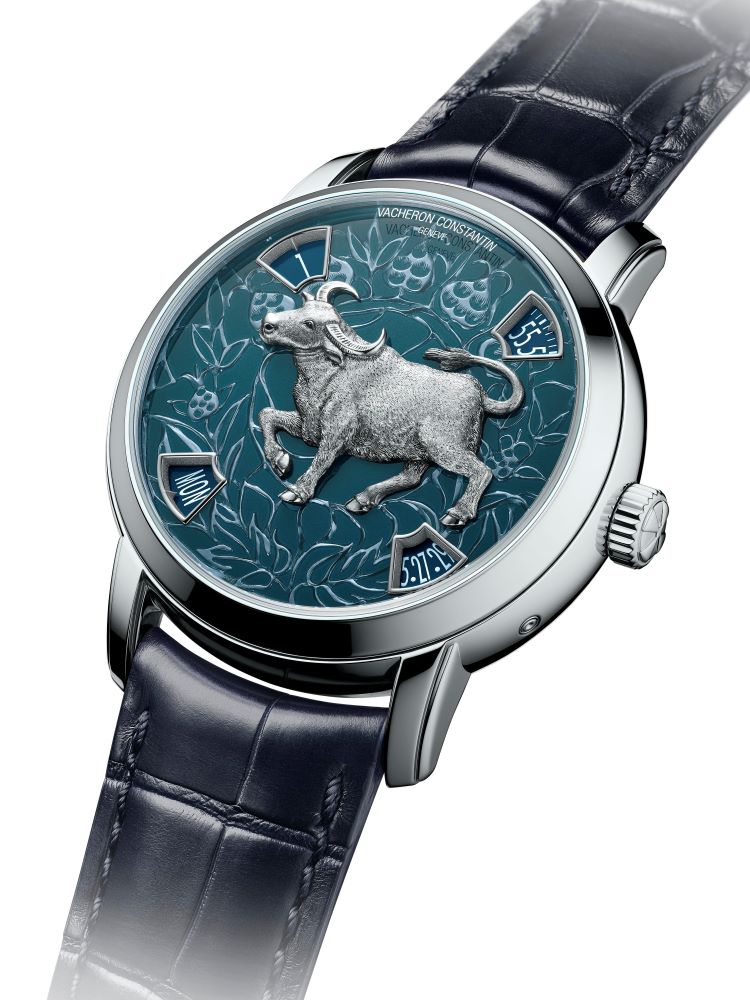 Vacheron Constantin Métiers d'Art Chinese Zodiac
This is the Year of the Ox and a platinum version of the beast backgrounded by a foliage motif based on classic Chinese iconography informs the dial of this limited-edition timepiece. The motif is etched directly onto the platinum dial – a gold version is also available – which is finished with layers of grand feu enamel, while a 'hands-free' time display reveals the hours, minutes, day and date in separate apertures. Limited to 12 pieces, they're priced in the $230,000 range.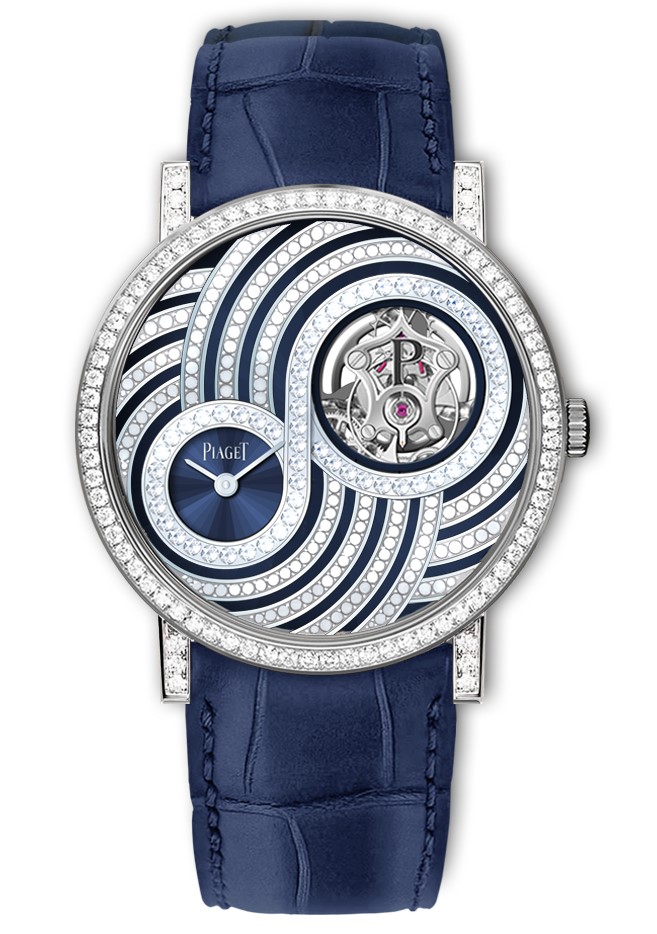 Piaget Altiplano Flying Tourbillon Infinite Blue
The numbers tell the story. Some 276 diamonds (totalling 3.41 carats) outline the bezel and the infinity/figure 8 symbol on the blue sunburst dial of this decorative dalliance, one that has equally impressive internals. Three titanium bridges weighing no more than 0.2g anchor the manual movement's 157 ultra-light components, some as thin as a human hair. Presented in a 41mm white-gold case, it will set you back around $280,000.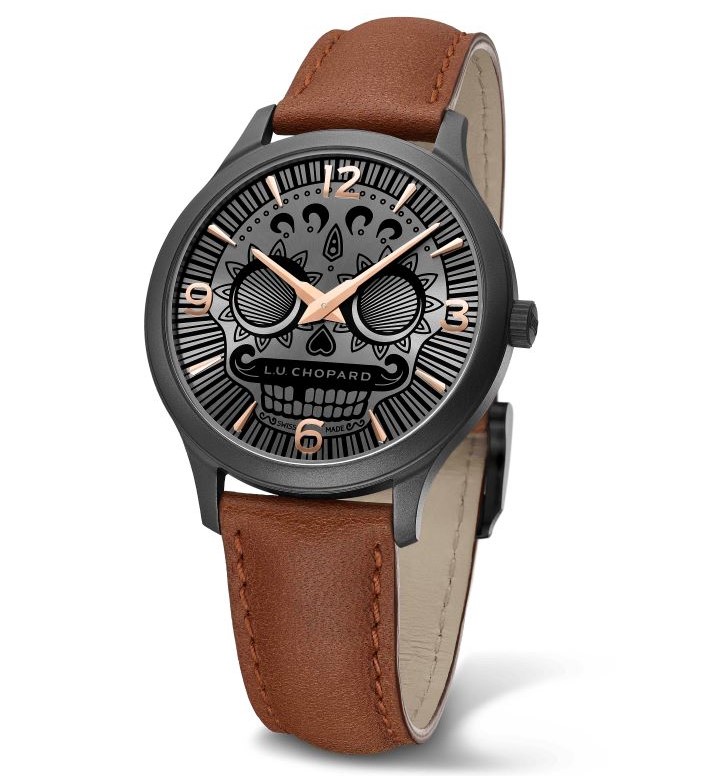 Chopard L.U.C Skull One
If the name Chopard primarily conjures up happy images of diamonds, here's a reminder of what else the jewellery house is capable of. It's a 100-piece limited-edition watch with a death-mask motif inspired by Mexico's Day of the Dead. The 40mm case – made of stainless steel coated with bead-blasted DLC (diamond-like-carbon) – houses a lacquered black dial featuring gold hour-markers and a self-winding movement. The Skull One can be added to your collection for around $15,000.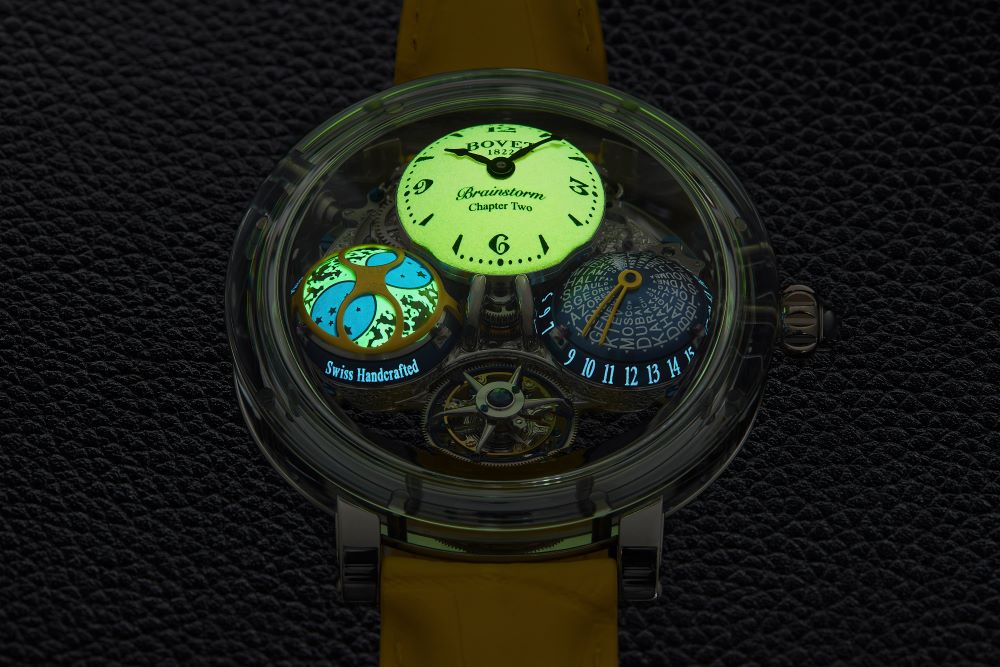 Bovet Récital 26 Brainstorm 'Sunshine'
How dramatic would you like your watch to be? Cased in a sapphire puck spanning 47.8mm, the Bovet's special yellow/green finish accumulates light from the sun, transforming the dial into a vibrant green at dusk, and the hand-engraved workings offer a patented double-face flying tourbillon, radial guidance system, three-dimensional moon phase, and a three-dimensional V-shaped needle displaying a second time zone of your choice. No surprise you're looking at around $600,000.
Follow Bani @baniwatch