Climate change activists including venture capitalist Lance Wiggs are seeking to wrestle control of Entrust from the conservative incumbents in what is turning into a bitter campaign.
Postal voting has begun to elect Entrust trustees who govern the trust that owns 75.1% of Auckland electricity and gas network provider Vector (worth about $3 billion). They effectively decide who is on the Vector board and controls its major decisions.
Communities and Residents (C&R) members currently dominate the Entrust board, with most seeking re-election this year. C&R was formerly Citizens and Ratepayers and has strong ties with the National party.
With the Labour/Green aligned group City Vision not running candidates this year, a mixed bag of independents is looking to win votes.
There is also a group running under the 'More for You, Better for Climate' banner, who are loosely linked by advocacy for climate change action.
Venture capitalist Lance Wiggs is among those in the group seeking to oust C&R, saying they are acting as a brake on Vector's attempts to prepare its business for the challenges posed by climate change.
One of Wiggs' running mates is Emma McInnes, a member of the activist group Generation Zero.
McInnes has written that "the current trustees are clearly National party 'hacks', as well as two former National party MPs running this time and a former National party board member". "Entrust has stagnated for 18 years under the current politicised trustee regime, which has presided over reduced Entrust dividends, under-investment in the network and power cuts".
Others spoken to by BusinessDesk say that some of the C&R candidates question the science behind global warming and bring this thinking to the Vector board table.
McInnes supplied social media posts by one of the C&R candidates and current Entrust trustee Michael Buczkowski.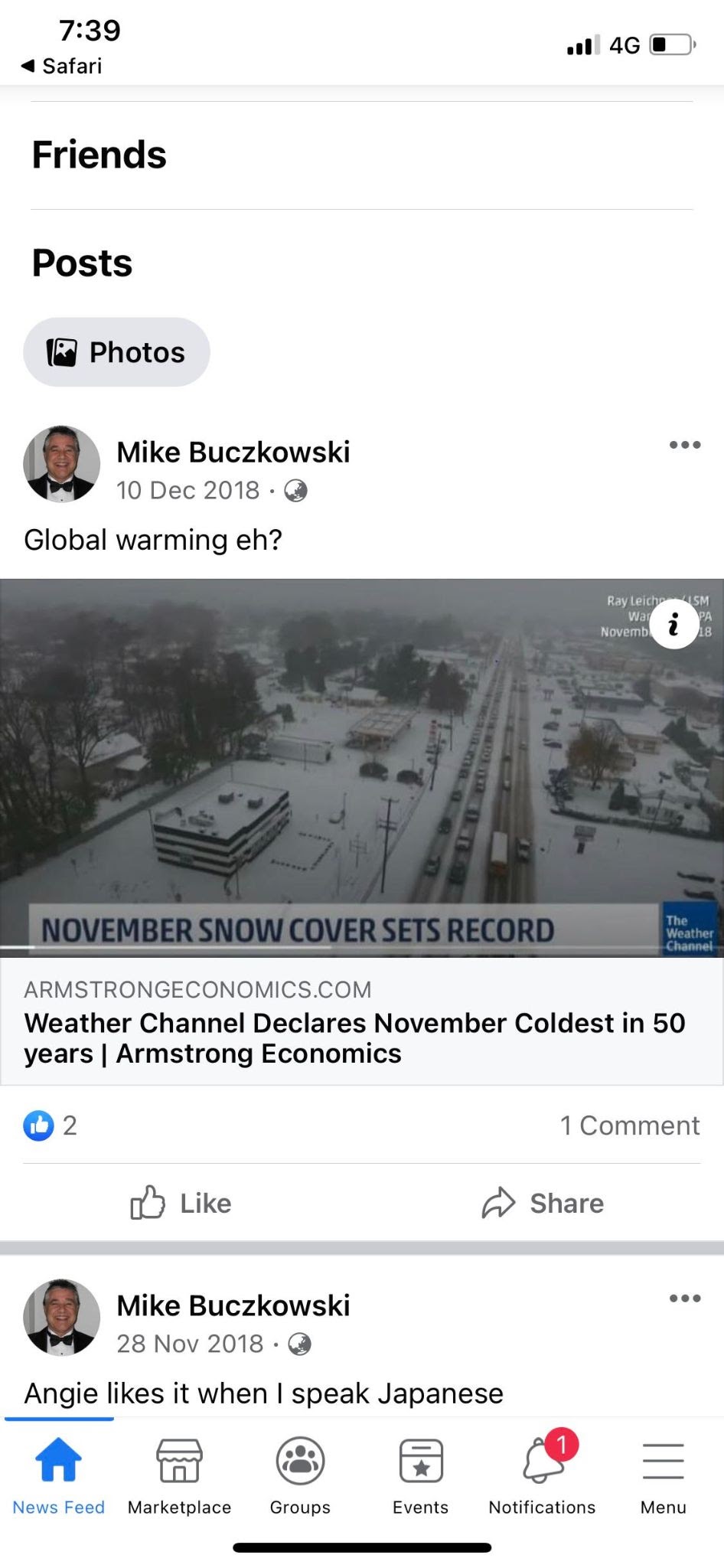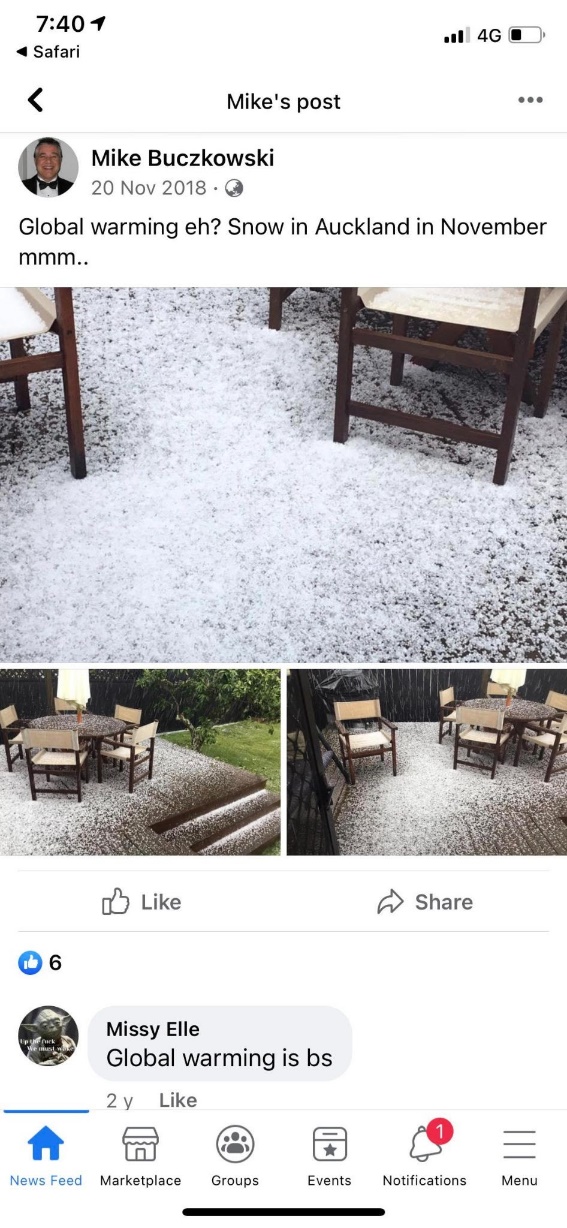 Interviews declined
A request by BusinessDesk to interview Buczkowski and Entrust chair William Cairns were declined.
All questions had to be submitted by email via a public relations intermediary.
Asked for clarification on C&R's position on climate change and Buczkowski's personal position on the issue, the C&R spokeswoman said: "We find it really disappointing to see and hear political opponents resulting to personal attacks and trolling social media posts to discredit others. We don't believe voters want to see or take part in this sort of negative campaigning. The C&R Entrust team is focused on a positive issues campaign, reminding voters why C&R is the strong and experienced voice Auckland consumers need."
The C&R Entrust team backed Vector as an industry innovator and "we're proud to be part of a diverse set of experts to solve a meaningful global challenge".
"Vector and Entrust are at the forefront of the energy transition to a low carbon energy environment, and we are committed to the transition to a low carbon energy future," she wrote.
Wiggs said Vector has competent management working hard at developing the business for coming change, but "innovation goes to the board and it disappears".
Among other things, Vector's electricity distribution business was not doing enough to prepare for the number of electric vehicles that are coming and which would put a strain on the network.
Wiggs believes the Entrust elections are a tilted playing field with the timing of dividends coinciding with voting, including promotional material about the trustees.
Turnout key
The last election had just over a 12% turnout out of about 350,000 households and businesses entitled to vote.
McInnes also alleges that expensive work to put electricity lines underground is concentrated in areas where C&R voters live.
C&R candidates said in an email that was "very worrying and unfair on voters to see political opponents deceive Auckland residents with misleading graphics and charts, claiming Vector and current Entrust trustees prioritise specific suburbs".
"This is completely untrue and their tactics are increasingly desperate".
Wiggs said the C&R candidates and the trust itself had no interest in increasing participation and just worked to get out their base voters.
"They rely on low turnouts," he said.
Asked if they had any concerns about turnout and if there were any plans to improve it, the C&R candidates said: "Other candidates have plans to spend rather than distribute the dividend to consumers. This year, that may increase the turnout as voters choose to protect their dividend."
Dividends are a central issue in the election as the vast majority of people eligible to vote probably know little about Entrust outside the annual payout.
C&R say electing different people as trustees would endanger this payout as Wiggs's group were planning to both increase spending and maintain the dividend, which was not possible. They said: "We will protect the dividend, prioritise affordable and reliable power supply, back the investment into new energy solutions."
Wiggs said the reality was the dividend has been declining in real and nominal terms for years.
For the year ended June 30, the overall income of Entrust was $124.5 million, a decrease when compared to the previous year due to a reduction in the interest on funds.
Income was made up of $123.9m from Vector in dividends, in line with the prior year, and $616,000 from interest on funds, compared to interest on funds of $1.24m in the prior year.
The total expenditure incurred by the trust for the year was $3.4m compared to $3.3m last financial year. The chair of Entrust received $90,000 a year in fees, with each trustee getting between $55,000 and $65,000. If they sit on the Vector board, they all receive further directors' fees.
$280 in the hand
The September 2020 dividend was $280 and was paid to 4,500 more beneficiaries than the previous year, making the 2020 distribution the biggest to date and injecting over $95m into the Auckland economy.
The reduction in the dividend amount from $360 the previous year was primarily due to the decision made by Vector to reduce imputation credits on their dividend from 28% to 10.5%.
In 2020, Entrust paid $89.43 tax on each tax-paid dividend. In the previous year, it paid $25.93 on each dividend.
Entrust's annual report noted: "We know how important the dividend is to our beneficiaries, and in September 2020, when the lower dividend amount was distributed, we fielded a high number of calls and comments on social media about the change. Our annual research consistently shows that to more than 85% of the people receiving the Entrust dividend, it is important or extremely important that they keep receiving it."
City Vision is backing the More for You, Better for Climate's candidates. City Vision's chair Robert Gallagher said: "C&R have been able to dictate the terms of the election through the trust deed. They've restricted the voting period to only two weeks and have previously limited the electoral officer's ability to publicise the election."
"City Vision has directly contested the election for over 20 years but we are acutely aware of how difficult it is to break through against incumbents who use their position to hinder the democratic process."
Political soap opera
For an election that attracts very little interest from voters, it is not without intrigue and at times vicious political machinations, which McInnes described as "semi-regular political soap operas".
In 2018, former Vector chair Michael Stiassny was ousted from the role after fellow directors David Bartholomew and Sibylle Krieger resigned under pressure from Entrust. This followed two Entrust-aligned candidates being elected to the board: former Hirepool chief executive Buczkowski and professional director Alison Patterson.
Stiassny declined to talk to BusinessDesk, but at the time said he and his fellow directors were the victims of a personal vendetta and those seeking to further their "own personal desires".