Christchurch's waning appeal as a visitor destination following its destructive earthquakes has forced its airport company to seek greener pastures to meet the demand for dividends from its city council and government shareholders.
After five years of productivity gains since the earthquakes, which destroyed large swathes of the city, Christchurch International Airport Ltd believes it faces only small and incremental gains in the future.
According to its Statement of Intent for the year just ended on June 30, written before the covid-19 pandemic, the airport operator warned its stakeholders Christchurch's flagging appeal as a destination continued to "drag on our performance" and explained lower passenger growth than other major New Zealand tourism destinations.
"To achieve growth ahead of the market and reclaim share, we will need to over-invest to structurally improve our position," it said.
Secret land purchases
To that end, it quietly created Huntingdon Trustees (2019) Ltd and sent a Dunedin real estate agent to Central Otago to secretly buy up 750 hectares of farm land in a $45 million spending spree for potential use as a jet-capable airport, adjacent to the tiny community of Tarras.
Christchurch International Airport is 75 percent owned by Christchurch City Holdings, the investment arm of Christchurch City Council and 25 percent by the government. Both were informed of the Tarras plan before the first land purchase in December.
When word leaked out that the airport was the new landholder its executives were forced prematurely to confirm the airport's ownership in a press release on July 22.
Chief executive Malcolm Johns said the airport was still a week away then from starting discussions with locals about the potential for building a "world-class sustainable airport"
over an "inter-generational" timeframe of perhaps 50 years.
Last year Queenstown mayor, Jim Boult projected such a jet-capable airport could cost $2 billion.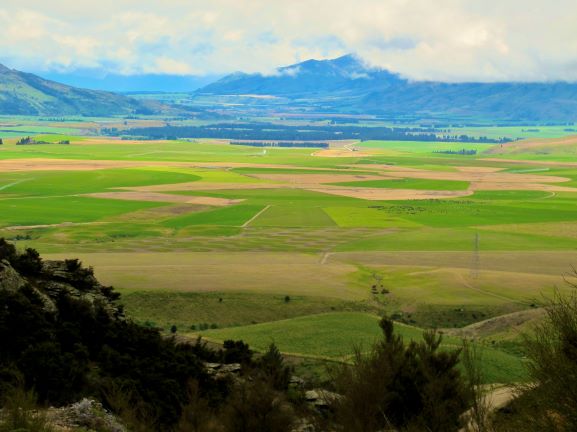 WTF?
Shocked locals wasted no time in calling two meetings in quick succession – the first at Maori Point Vineyard and the second, a larger gathering in the Tarras Community Hall on Wednesday.
The community hall meeting forced the airport's corporate affairs and communication managers to high-tail it to Tarras to answer questions about the plans including a runway up to 2.2 kilometres long.
The SOI was signed off before the covid-19 virus so its forecasts are now redundant as a result of revenue nose-diving. All flights were cancelled during lockdown and while domestic services are ramping up again, sealed borders mean limited international flights.
Notwithstanding that sizeable hit on cashflow, the airport's corporate affairs manager, Michael Singleton, told the crowd packing the Tarras hall that the land purchases had continued during lockdown with the last sale completed in June.
The airport company now had enough land for its needs.
One of the sellers, Paul Newman bravely entered "the lion's den" to explain to the gathering that he did not know he was selling his land to Christchurch airport.
He had assumed it was a corporation doing land banking. At the time he was approached he and his wife faced prohibitive costs for irrigating the land to make it a productive farm in order to avoid paying GST he had not paid when he bought the land 10 years ago as a retirement project.
$60k per hectare?
He said the agent did not know who he was acting for when he approached him offering double the price he believed his land was worth.
Newman did not disclose his hectarage or the final price he received but at $45 million for the total 750 hectares, the price per hectare averages $60,000.
Confirming the Tarras land purchases, Jones said: "We've been creating social and economic outcomes for the South Island for generations. We now want to use our experience to ensure the South Island is well-positioned to take advantage of future aviation trends and remain well-connected to the rest of the world."
Its SOI puts it more bluntly: "Christchurch International Airport's position within NZ aviation market remains under pressure with our growth not keeping pace with national growth, therefore we are losing market share."
It said a third of the airport's passengers related to the residents of the Canterbury region it serves while two-thirds related to non-residents.
"CIAL can be substituted by non-residents at both Queenstown and Auckland."
The airport noted in 2018 that 75 percent of international visitors travelling through Christchurch airport stayed in regions outside Canterbury, compared to 67 percent visiting Auckland, 53 percent visiting Wellington, and 46 percent for Queenstown.
In some instances, the airport had to invest ahead of the curve on aeronautical development and incentives.
It told shareholders that when it developed its post-earthquake "Real Growth Strategy" to 2025 its primary financial objective was to return the business to an acceptable level of profitability by targeting a sustainable 6 percent post-tax return on equity, starting in 2014 from a ROE of 2.6 percent.
After achieving that objective it changed its focus to a return on invested capital of 8 percent by focusing on passenger rather than aircraft movements.
"For CIAL to reach its RG25 aspirations, it needs to have both gateway and destination passenger growth. The earthquakes significantly impacted Christchurch as a destination," it said.
It also noted that in the 2020 financial year about 43.5 percent of the company's operating revenue is regulated under airport monopoly rules. This was effectively capped at 6.41 percent for the most recent five-year pricing period until June 2022.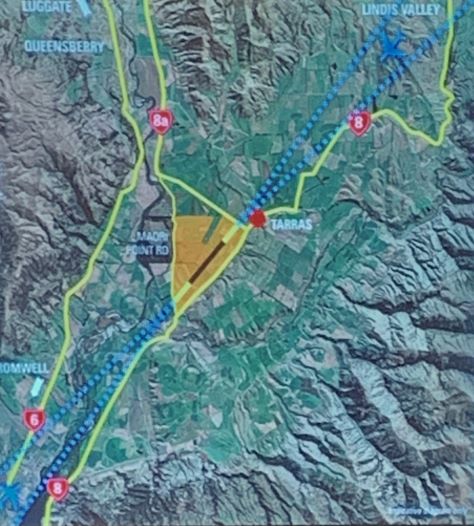 Air NZ losing interest in Christchurch
Pre-covid, Air NZ had also planned to reduce its seat capacity at Christchurch by around 4 percent in the 2020 financial year as well as investment in new aircraft.
This would have reduced the airport's revenue by around $2.3 million with no associated cost savings.
Singleton told the Tarras meeting that Air NZ supported the airport's move for the Tarras airport plans.
The airport said its aim in the 2019 SOI was to return 90 percent of its net profit in dividends to its shareholders but in the 2020 SOI it changed dividend policy for 2020 to 2022 to a minimum distribution of $40 million each year, subject to trading conditions remaining as forecast. The 90 percent forecasts were higher.
In 2019, the airport handled 6.93 million passengers through the airport and returned $44.8 million in dividends to its shareholders from $57.5 million net profit after tax.
Christchurch City Council and the government shared an interim dividend of $20 million in February.
But it will now have to wait until the airport's annual meeting in October to find out how much, if any, is left for the forecast $21.4 million payout of a final dividend for 2020, and what the impact of covid-19 will be on the minimum $40 million dividends forecast for the following two years.
The airport's gearing ratio will also be under the microscope. The SOI targets no higher than 40 percent to preserve its credit rating of BBB+.