A new initiative to increase the number of government contracts being awarded to Māori-owned businesses is long overdue, says a procurement broker.
In November 2020, the cabinet signed off on a target for agencies to have 5% of their contracts with Māori businesses, defined as being owned by Māori authorities or with a minimum of 50% Maori ownership.
Ariana Paul, the general manager of Amotai, a government-contracted intermediary that connects agencies with Māori businesses, said procurement is one of the most significant levers the government has to influence social, environmental and economic outcomes.
"Overseas, these types of practices in procurement have been ongoing for decades, so we're well, well, well behind."
In Australia, a procurement policy supporting Aboriginal and Torres Strait Islander peoples has helped indigenous businesses win more than AUD$1.83 billion in contracts between 2015 and 2019, according to a cabinet paper.
In New Zealand, Paul said Māori and Pasifika businesses have struggled to win government contracts. They tend to be small, she said, so they don't have the in-house expertise, cashflow or the time needed to help win tenders.
To support the new procurement policy, government agency Te Puni Kōkiri contracted Amotai as an intermediary to help connect Māori businesses and government agencies.
The Ministry for Business, Innovation and Employment (MBIE) won't be able to assess the impact of the policy until later this year, a spokesperson said. Officials were going through agency data from the first reporting period to establish a baseline against the 5% target.
However, Paul believes the policy is already paying off.
There are about 1000 verified Māori businesses on the Amotai register, she said. Since November 2020, the businesses Amotai has worked with have won at least $100 million in contracts.
Paul's team also work with government buyers, advising agencies on available Māori businesses and how they can structure contracts to help meet the new policy target, including breaking up larger contracts into smaller bundles of work.
Sport NZ (Ihi Aotearoa) is a public agency that is well-positioned to respond to the challenge of meeting the new policy.
Five years ago, the agency embarked on what it calls a hikoi (journey) to become more biculturally aware, with an aspiration of being Te Tiriti-led.
The catalyst was an independent review of Māori participation in sport whose recommendations included building Māori cultural competency within Ihi Aotearoa to enable it to lead change across the sector.
One of the first actions of a newly formed Māori strategy team was to deliver a cultural capability programme for all staff. This is now part of the standard induction for people joining the organisation.
CEO Raelene Castle told BusinessDesk one of the programme's benefits is that it has "led to a more inclusive and richer working environment for our staff.
"This has had a positive impact on our organisation and in turn, the play, active recreation and sport sector as a whole," said Castle.
The cultural change has flowed through to procurement practices, with many requests for proposals requiring suppliers to have substantial Māori expertise.
For example, an RFP for a research firm to measure participation in sport and recreation across the whole population had explicit requirements to collect data from Māori.
To ensure this wasn't just a token exercise, the evaluation criteria included whether suppliers had a "sufficient Māori presence with expertise to direct evaluation approaches to meet Sport NZ aspirations to be a significant Treaty partner, including experience in working directly with Māori".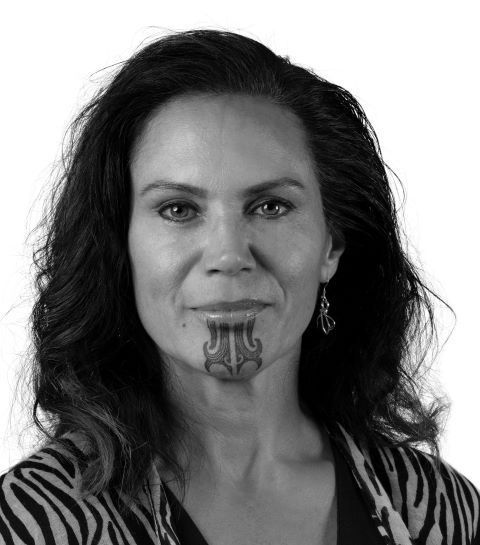 Ariana Paul: Indigenous procurement in NZ is "well, well, well behind".
The point of the government's new policy is to more equitably share its $51.5 billion annual procurement spend, using the money to support broader social and cultural outcomes.
With the health and economic burden of covid-19 likely to fall disproportionately on Māori, Paul said it is crucial for agencies to begin enacting the policy.
"We're not even at the starting point of this recession," she said. "We know that Māori are and always have been the most impacted by any type of economic shock."
People with te reo skills and expertise in bicultural approaches are likely to find themselves in demand, according to a major public sector recruiter.
David Hollander, CEO of JacksonStone and Partners, told BusinessDesk strong cultural capabilities are in short supply in a recruitment market where there was already a shortage of people across the board.
Hollander is particularly noticing the gap among those who are mid-career – "a space in the middle that's almost generational".
Senior people tend to have become proficient at biculturalism, perhaps simply because they had been around for a long time, while younger candidates have either grown up with it or picked it up along the way, he said.
The government's latest procurement move follows a 2019 update to the rules, directing agencies to consider broader outcomes in their purchasing.
The four new considerations include access for New Zealand businesses, improving conditions for workers and moving to net-zero emissions and reducing waste.
MBIE was unable to provide any new data assessing how the broader outcomes are working, but a survey of 120 agencies last June found 70% were factoring in the new environmental and local business access outcomes into their procurement decisions.
Do you know something we should know? Email BusinessDesk's public sector investigation team: [email protected].