New Zealand has slipped from first to fourth in a global ranking of government budget transparency.
NZ had finished in the top spot for the previous four biennial editions of the Open Budget Survey (OBS) from the International Budget Partnership.
The latest survey, published today, puts NZ behind South Africa, Sweden and top-ranked Georgia, a former Soviet republic.
The OBS bills itself "the world's only comparative, independent and regular assessment of transparency, oversight and participation in national budgets".
The drop in NZ's score may be temporary, as it was due mainly to fewer citizen-friendly documents being provided with the May 2020 budget, which was produced under the constraints of NZ's first nationwide covid lockdown.
But at best, NZ's budget transparency rating has plateaued over the last decade. Even while earning the top spot, our score fell from 93 in 2012 to 87 in 2019. (The maximum possible score is 100. The global average is 45 points, and 66 for OECD countries.)
"We've gone off the pace a bit," says Derek Gill, the reviewer who assessed NZ for the 2021 OBS report. Gill is an analyst and academic who worked for many years in the Treasury.
"Like the All Blacks at the end of last season, we've been world leaders in this field … but we might just be getting a bit complacent," Gill told BusinessDesk.
The OBS released today pings the NZ government's 2020 budget for not publishing the usual Budget at a Glance and BEFU [Budget Economic and Fiscal Update] Basics volumes. Both were restored in the 2021 and 2022 budgets, which have not yet been assessed in the OBS.
Those two documents are NZ's version of a "citizens budget", which OBS says is a "simpler and less technical version … designed to convey key information to the public".
NZ's Budget at a Glance and BEFU Basics are "pretty pedestrian", Gill says. "It was disappointing that when we relaunched the citizens' budget [in 2021], we didn't introduce one that was best of breed."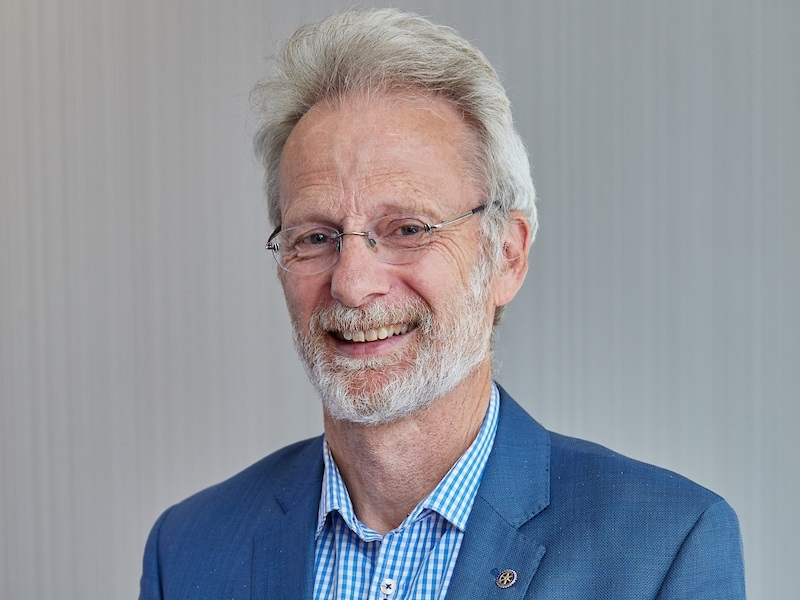 Derek Gill: too much small beer, not enough aspiration in NZ's budget information (Image: supplied)

NZ could aspire to "the best citizens budget in the world" with online, interactive visualisation and graphics to make "a really interesting presentation that a 20-year-old would be interested in picking up".
Instead, the documents are in .pdf form with "content that is a bit too much advocacy and not enough independent assessment".
This would best be produced by the Treasury without political influence, Gill says. "It should be dispassionate, simple, factual and evidence-based. It shouldn't be blue or red."
What's not new?
Gill adds that NZ's budget documents and the political spin around them focus too much on new initiatives that are "often small beer".
The biggest spending increase in the 2022 budget presented last month was the increase in NZ superannuation spending of $1.8 billion "and it's not even mentioned, other than if you know where to look," Gill told BusinessDesk.
"Citizens need to know that number."
There is a potential upside for NZ's score in other recommendations in the OBS. It says parliament should prioritise the public engaging more actively in budget-related select committee hearings, both during the year and at year's end, for example.
The OBS also pushes for opposition parties to have "access to the expertise of the public service so they can have proposed policies costed". It is government policy to achieve this through an Independent Fiscal Institution, but this was stalled until recently by opposition from the National party.
NZ scored only 48 out of a possible 100 points for public participation in budget processes. But that is still the third-highest score in the world behind South Korea and the UK and compares with a global average of 14.
No extra credit
The OBS is a universal tool that tries to compare 120 countries that have vastly different constitutional and political systems. This approach likely undervalues some innovative and world-leading features of NZ's public finance system.
For example, NZ gets no extra credit for using accrual accounting that shows the government's annual operating balance, cashflows and a consolidated balance sheet by generally accepted accounting practices.
NZ's Public Finance Act also gives the Treasury statutory independence in fiscal forecasting and in compiling the government accounts. In many countries, such figures can be politically influenced.
Innovations like the government's reporting against its child poverty targets are outside the scope of the OBS even though they are, according to Gill, "a really useful addition to the public management system".
Bright spots
Georgia's rise in the transparency stakes has been spectacular. Its world-leading OBS score of 87 for 2021 is more than 30 points higher than it earned in 2012.
Between the 2019 and 2021 reviews, it raised its score on 10 of the survey's 142 questions, while falling back on only one.
Other "strong examples of bright spots" include Benin, which earned only one point in 2012 but now scores 65. The Dominican Republic's score has improved in every survey and has reached 77.
"These models of reform illustrate that where there is political will, progress on open budgets is possible and sustainable," the OBS report says.
"These good practices provide a useful roadmap for promoting government budget processes and practices that enhance transparency, inclusive decision-making and oversight."
Two European powerhouses have fallen mightily in the rankings over the years.
France was ranked first in the 2006 OBS with a score of 89 but has slipped steadily to 15th place with a score of 72. The UK was in second place in 2006 with 88 points, but now scores 74 and is ranked 12th.