First, what it's not.
A to B. School run. Commute. Forget it.
There are dozens of other pricey cars that will also give you a luxury, comfortable, relaxed journey in a beautiful sedan. Don't buy the Mercedes AMG C43 for that.
This is a driver's car. Find me a windy road, a long-haul hill, or a country lane. And let me loose.
When you feel the big car rise up on its haunches and growl as the suspension stiffens, it turns you into a racing driver. I know accelerators are all electronic today, but this one was so sensitive I'd swear there was a cable in there.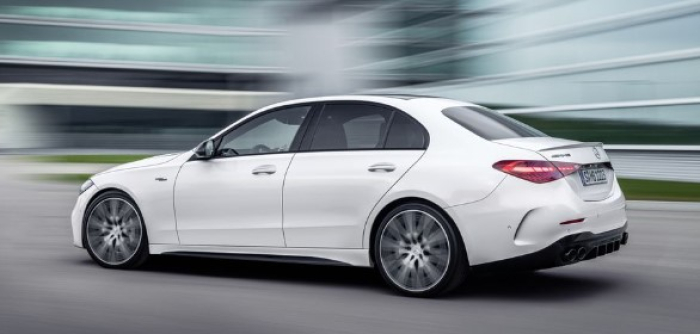 When you put your foot down, there's an instant vibration under your foot that connects you to the power, somehow, and you feel intensely one with the car and the revs.
My AMG sound machine
And then there's the sound. An exhilarating sound. The Sound button pushes the engine roar into the cabin, surrounding you with adrenaline.
It's not a trick. It's the real roar of the engine and outside it sounds just as awesome, as a Nissan Skyline driver thought when he pulled up beside the driver's window to invite me for a drag on the 110km/h section of the Waikato Expressway.
I gracefully declined. There was no point in ruining his day. He'd have been a dot in the rear-vision mirror very quickly. This car does 0 to 100km/h in 4.6 seconds.
Not bad for a 2-litre 4-cylinder car. Of course, this is the AMG turbocharged engine with 402 horsepower (300kW/500Nm). And four-wheel-drive. And four-wheel steering.
And it is a hybrid. Kind of. (Not really.)
All the 48-volt hybrid system really does is give you a crazy boost of power on demand the second you need it. Sorry, greenies.
But it does qualify for a BusinessDesk test drive, by virtue of its electric motor.
Call it 'electrifying'. Try it yourself and you'll understand. You'll find yourself hitting the Sport mode button because driving in Comfort mode feels like a cop-out.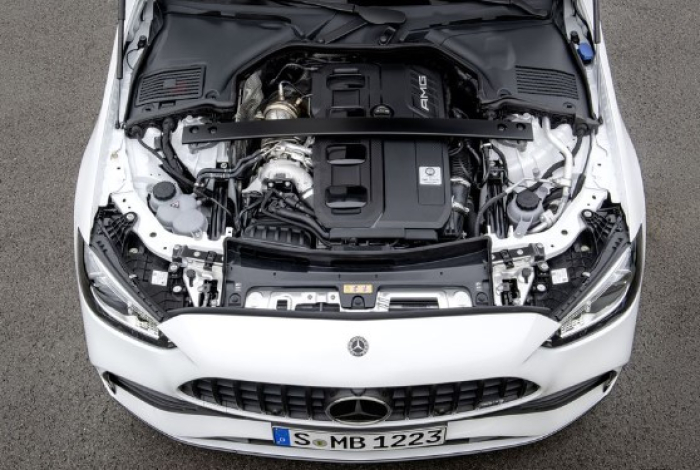 You have to respect an engine that's hand-built. The name of the man who built your car has his name engraved on the motor. Thanks, mate.
And it's a looker.
Grille thrill
There's something about that big, round Mercedes badge in the middle of the grille of this car coming up behind you, fast.
Drivers see it and change lanes to let you roar through. They don't sneak in front of you when you leave a gap.
It's wedge-shaped like it's already moving when it's parked. And when it's moving, of course, it's a blur.
The C43 loves the corners, taking each bend with precision and grace.
The winding Tahuna road in the Waikato is one of the few places you should really follow those 70km/h warning signs or rapidly find yourself in trouble.
I followed my own advice, slowing in the Merc, but when I'd completed the turn nice and safely, a quick glance at the speedo showed I was coming out of it at about 100km/h.
That's the going, but there's always the stopping.
I unexpectedly tested out its Active Brake Assist during a sudden slowdown on the Northern motorway. The car in front went from 80km/h to zero.
In fact, I'd left plenty of room, but the car was already braking for me and triggered a warning, giving me a metre or so of clear air to run forward and save the driver of the ute behind.
Did I love it all?
Most of it. There were some niggles.
Be aware, it's big and the turning circle isn't great. It's not even Mercedes' biggest car, but you'll still struggle to manoeuvre into car parks needing tight turns, even with the four-wheel steering and 360-degree camera.
Hey, shift the shifter
The stalk for Drive, Reverse, Neutral and Park is just wrong. Those of us driving a mix of European and Japanese cars will from time to time find ourselves trying to indicate with the stalk and ending up wallowing in Neutral, its default setting.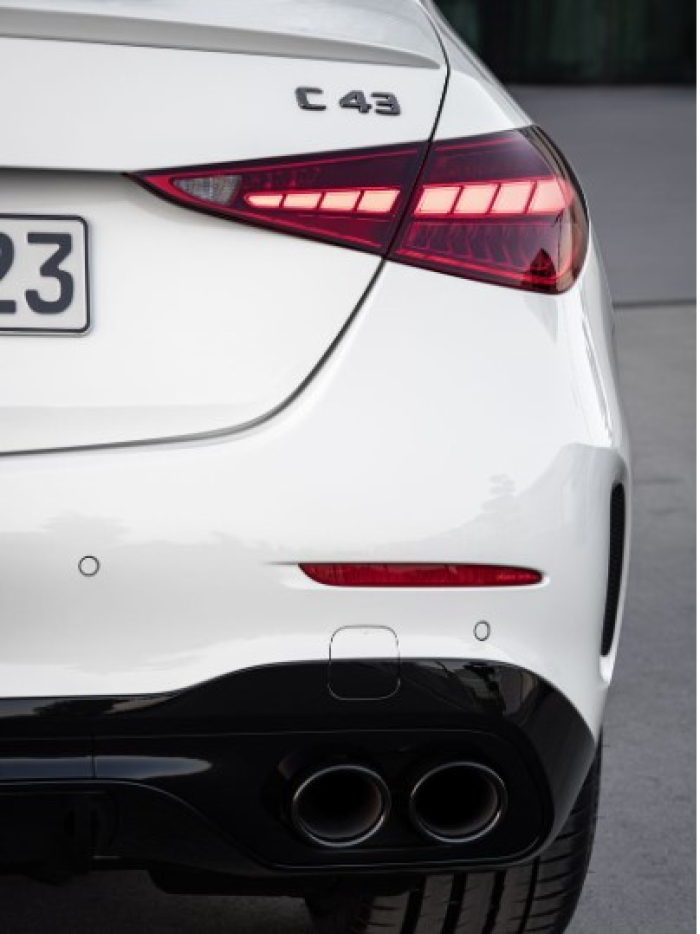 There's a massive storage pocket where the gear shifter should be. I'd say just put one there.
I live by the Waze app for navigation – live traffic alerts, police cars, crash notifications, what's not to like? But I did give the car's own navigation a spin and was astonished to find the screen delivering live video of the road ahead, overlaid by arrows to show you where to turn.
I liked the driving modes, Basic, Comfort and Sport, which have three options in each, such as Sport+ and Dynamic. But you need to reset the car to your preferred mode every time you start it up. And the automatic stop-start, ditto.
The bottom line
With a price of $145,900, you expect a lot.
But you get it. Adrenaline, excitement, build quality, balance and performance. It's a pretty compelling package.
You're always poised for action when you're in the driver's seat, coiled like a spring over the steering wheel and toes curled on the throttle. But if your heart beats faster when you're driving a great car, it'd pay to have your blood pressure checked before you buy this one.