If you thought The Talented Mr Ripley was faintly disturbing, you should see Switzerland.
In this new play from the Auckland Theatre Company at the ASB Waterfront Theatre in Auckland, there are chills, thrills, a knife, a caustic wit who can stab you in the heart with her well-turned phrases, and a mystery.
Can words kill? Or is there a more menacing scenario that goes on unseen up the spiral staircase?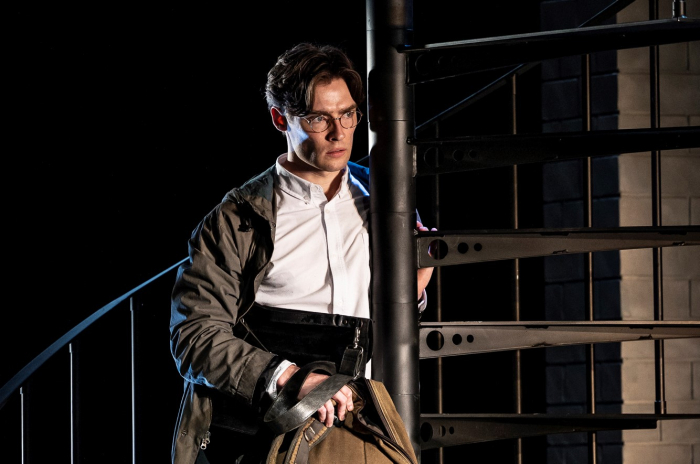 Alone in a fictional postmodern chalet in the Swiss Alps lives Patricia Highsmith, the ageing and ailing writer of the famous book turned into a blockbuster movie, The Talented Mr Ripley.
Highsmith, played by Sarah Peirse, looks up as she hears a car arrive. Young Edward (Jarred Blakiston) steps into the room and the game is on.
Tormenting
Spilling vitriol, Highsmith torments the naive publisher's representative who has come from New York to encourage her to sign up for a second Ripley novel.
He cowers, then recovers, ducking and diving verbally as his confidence builds and wanes.
There are one-liners and clever quips that have the audience laughing out loud.
At first, the feeling is congenial, the writer merely eccentric, but increasingly you feel the chills up your spine as the mood changes until, finally, the room is still and the atmosphere electric. No one laughs.
Peirse's writer is acerbic, vile, twisted. But is she also evil? This is the question you ask yourself many times as she dances on the edge of murder with threats and prejudice.
There is poison everywhere here, but is it actually fed to anybody? Or is it simply the toxicity of Highsmith's twisted mind eating away at her?
There's no intermission, so you stay in one room with the duelling pair and nothing breaks the rising sense of unease.
Startling twist
Then, suddenly, there's a startling twist that forces you to rethink everything you've come to believe.
Peirse holds the audience in thrall, her character's frailty belying her belligerence as she perches on chairs, poking at Edward's bruises and every bit the mistress of her domain.
Blakiston is a chameleon, cowed and in pain, then a triumph of transformation.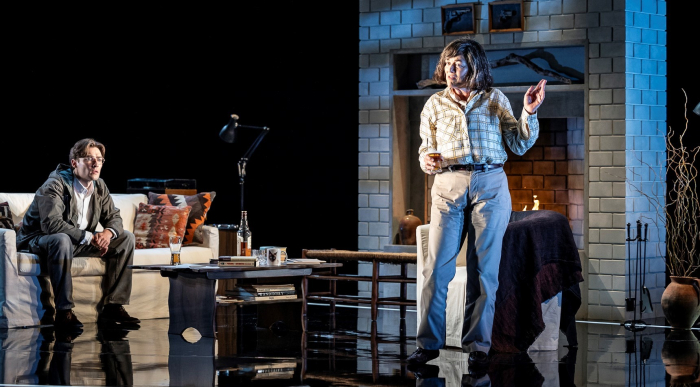 The production is masterly. The set is stylish and hints of other rooms, the spiral staircase disappearing to another level. Another level of evil.
Well-chosen fragments of music anchor the play in its era and add occasional playfulness to what is otherwise a grim tale.
The lights go down and we are still guessing.
When my husband and I walk out and over the Wynyard Crossing bridge, we are talking about the play.
Within the layers of words and threats, what just happened? Was it really a crime or just a criminal shame?
● Switzerland is on at the ASB Waterfront Theatre in Auckland until Oct 7.