Welcome to My Net Worth, our regular column on the lives and motivations of our top businesspeople in their own words.
Oamaru-born Dean Hall, 39, is a video game designer best known for the zombie apocalypse PC game DayZ. In 2014, he founded game-design company RocketWerkz, which has studios in Auckland and Dunedin and now counts the huge Chinese conglomerate Tencent as a substantial minority shareholder. He later came to public prominence for his management style, including giving staff unlimited annual leave, a share of the profits, and pegging his own salary to 10 percent above that of the highest-paid employee.
The biggest influence on my career has been the RNZAF and NZ Army; they had profound impacts on me while I was a commissioned officer. They simultaneously smoothed out my "millennial edges" and gave me a warrior spirit, discipline and focus. Our business leaders can learn a lot from how our armed forces train and lead.
One of the most important things I've learnt is to ask questions. You hear a term that you don't understand? Ask for it to be explained. You'll learn an incredible amount very quickly if you ensure you are achieving full understanding when discussing work with people.
The best piece of business advice I can give is that finding failures, and accepting them, is the prerequisite to developing a learning culture and ultimately succeeding. Don't dress the failures up as success – you're only cheating yourself out of the eventual victory.
The most valuable thing I have is my time. Everything that I can buy is worthless to me. The saying "they're not making more land" is manifestly incorrect – there's an entire universe for us. However, the progress of time is immutable and inescapable. It blows my mind what little value people place on their time and how easily they allow it to be compromised by social norms.
The last thing I splurged on is a new flight simulator from Microsoft, the first in over 10 years. I've picked up a specialist flight yoke for it from a relatively new American company. Fantastic piece of kit.
What keeps me awake at night is realising that I'm responsible for ensuring my staff are able to pay their rents and mortgages. Poor decisions on my part could negatively affect the lives of my staff's families. In many cases such decisions would have profound effects on people I might never have even met.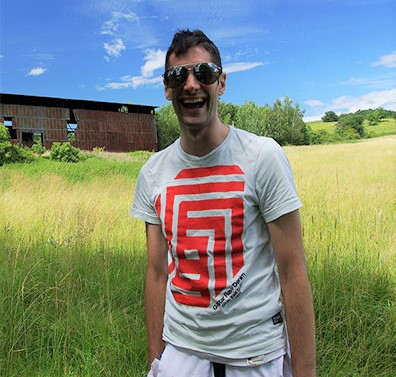 Dean Hall in 2015
My hardest business lesson was the realisation that to succeed, you need to stop living in the fake world that most people construct around them for safety, and start living in brutal reality. You have to stop measuring your progress based on things such as how hard you're working or how well individual elements of your projects are going. You base your assessment solely on the true end result. That is the only measure worth anything. Everything else is just noise that people use to comfort themselves.
My biggest achievement happened recently – I spent a whole meeting not saying anything, but I heard my thoughts and vision come through the words of others. That was when I realised what we were doing was really working and I really appreciated how important and special teamwork is.
People often tell me social media is a waste of time. Actually, social media is a form of currency and has enormous value in today's world. Understanding the social interactions and new technologies that enable and enhance it is essential in any modern business. I spend as much time as I can keeping connected to the world as it develops, so I can try to see what is coming.
My favourite place in New Zealand is Queenstown/Wanaka. It's easy for me to get to and it's packed full of all the things I love. It always feels like a holiday and I can go to the gym, go snowboarding, wakeboarding, hiking – absolutely anything. Summer or winter – doesn't matter. It's an amazing place.
I'm notoriously fussy with my food. I want to know exactly what is in it, how many calories it is and what the macros are. So, I end up cooking nearly all my food myself. Very occasionally I will eat out. The smashed avocado and poached-eggs dish from Amano in Auckland's Britomart precinct is my go-to when I'm not making it myself. It's the best in the world I've had.
As told to Brent Melville
This interview has been edited for clarity.