Welcome to My Net Worth, our regular column on the lives and motivations of our country's top business, legal and political people, in their own words.
Ian Taylor (Ngāti Kahungunu, Ngāpuhi) has many feathers in his career cap, including lead singer in a band, Otago law graduate and television presenter. In 1989, he founded television production company Taylormade Media, and the following year launched Animation Research, a computer animation firm whose television sports graphics – notably in cricket and America's Cup coverage – are hailed around the globe. North & South magazine named him its New Zealander of the Year in 2010, and in this year's New Year honours list, the Queen made him a knight companion of the New Zealand Order of Merit.
I was born in Kaeo in Northland but I was brought up in Raupunga on the east coast of the North Island. We lived in a house without electricity. When I was seven, a man from the Hawke's Bay Electric Power Board turned up to put electricity into our house. Back then, mum cooked on a coal-fired range. Seeing that whole house light up with the flick of a switch is something that has stuck in this little brain.
In 1961, I was 11 years old. A car pulled up in front of the house and a priest got out and came inside. Next thing I know I'm on a railcar to become a boarder at St Joseph's College in Masterton. Apparently, we were Catholics! We'd never been to church, but this priest turned up and saved a soul, and it was mine.
I remember seeing a black-and-white TV at someone's house. It was showing The Donna Reed Show. I remember thinking, "That's really cool, I'm going to be on telly one day."
I'd been at Victoria University about six weeks when the singer of the band Kal-Q-Lated Risk left to go to The Formula, so I joined. I left a business degree to go and do this. I realise now that was my first business. Every week, you had to make enough money to fill the van up to get you to the next venue.
I got a military call-up four years into the band and it was a sign. I could have got out of it, but it seemed the right time to move on. When I came out of the army, I went to Dunedin and got a job in the breweries. I thought, "I better get serious," so I did a law degree at Otago.
I'd just finished the law degree when I heard about auditions for [television show] Play School. I auditioned and got the job. You come to a pathway and take the one that's most interesting, the one you'll like. When I was growing up, unemployment was close to zero. People today have more things to worry about, but back then you could be reckless.
I told my accountant mate Phil that I needed to borrow half a million dollars so I could start Taylormade Media. He said I needed a business plan, but I said, "Phil, we're Māoris, we don't write, we tell stories." I knew the bank manager Andrew Wilson so I just went and talked to him. We walked the main street of Dunedin, and he said I could have it. It's a really valuable lesson. It wouldn't happen today. For me, that trust from Andrew meant he was no longer my bank manager but my partner, and we were never going to let him down.
We'd won a contract for a big cricket deal in India but we got totally shafted by the BCCI [the Board of Control for Cricket in India]. They dumped our contract for [the computer vision system] Hawk-Eye. Three months later, I was going to close the business down, but our receptionist showed me a story in the Otago Daily Times that read, "Fisher & Paykel lay off 480 people." I said, "We can't do this today." We rallied, and no one wanted to leave. But if Fisher & Paykel hadn't closed that day, we would have.
My biggest achievement is surviving. I never thought I'd start a business, I've never thought of myself as a businessman. These ideas of entrepreneur or innovator, those are words I can't spell, but they are labels that come from outside. My path has been doing things that look interesting to me.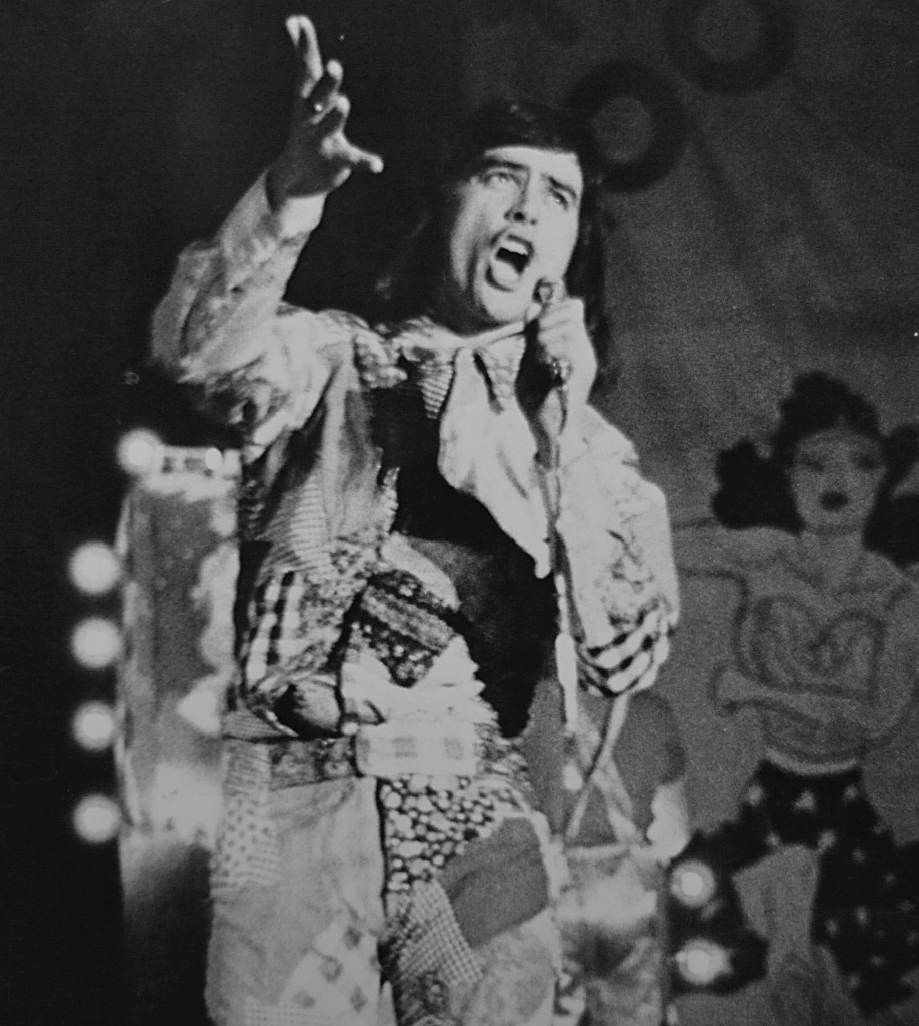 Ian Taylor circa 1970.
I never go to work, because it's just fun. I'm 70 now, and I don't look back at a time when I regretted even a day, because I've been surrounded by amazing people. I don't know how my colleagues do it. I just make the tea. I've been doing the America's Cup for 30 years and it's still all I'm allowed to do.
My wife, Liz, was a partner at a law firm. She had a real job, while I was playing. I was away so much, and she brought up two amazing young guys and filled all the holes and gaps. Without a partner like that, this wouldn't have happened, either.
The America's Cup was there from the beginning for us. The initial goal was simply to show with graphics who was in front. One driver was that people spend millions on the Cup, so what are we missing here? The other was New Zealand not knowing what was happening, either. But once the graphics were there, the conversation and passion were too.
I play golf and cycle, and Liz and I walk a lot. But most importantly, life's about my three grandkids. My sons are learning they're second in line to them now.
I made a splurge decision the other day: I went down to World. I have four jackets from there and I'd made a conscious decision to buy the latest one, but I was too early – they're about three weeks away. I do buy the grandkids their Thomas the Tank Engine books.
I learned that Polynesian sailors are guided by the sun, stars, and ocean currents. They lie in the hull of the waka and they feel the currents. ARL [Animation Research] has been my waka, and what I do is sit in that hull, close my eyes and feel where it's pointing and what it's telling me. Sometimes you have to trust your instinct. My question for CEOs all over the world is, "When was the last time you lay in the hull of your waka?"
As told to Henry Burrell
This interview has been edited for clarity.