Welcome to My Net Worth, our regular column on the lives and motivations of our country's top politicians, businesspeople, and not-for-profit campaign leaders, in their own words.
John Kirwan found international fame in 1984 when, at just 19 years of age, he became an All Black. He went on to notch up 63 test appearances. He later switched to rugby league and played for the Warriors. He is a former coach of the Italian and Japanese national rugby teams – he speaks Italian fluently and can communicate in Japanese — and of the Auckland-based Blues. He often spoke openly about suffering from depression and became actively involved in campaigns to raise awareness of the importance of mental health. His work was recognised with a knighthood in 2012. He founded the not-for-profit Sir John Kirwan Foundation to help young people understand how to achieve and maintain good mental health and also co-founded the Mentemia mental wellness app, which has just launched Am I Doing Enough?, a simple quiz for people to check in on how they are coping during lockdown. Kirwan and wife Fiorella have three children, daughter Francesca and sons Niko and Luca.
I was a very shy kid, probably to the point of anxiety if I look at it retrospectively. I grew up in Auckland, in Māngere Bridge with my three sisters. My dad was a butcher and mum was a housewife. I went to St Joseph's Convent School in Onehunga and then to De La Salle College in Māngere East. I remember winning a sports prize at school, but I was too embarrassed to go up and get it. Definitely more an introvert than an extrovert.
I had a really good upbringing with lots of solid values – honesty, integrity, do a good, hard day's work, don't burn bridges. Things that I continue to live by.
I've always had strong women around me, which is a good thing. My mum was very strong and my wife is strong; my daughter is turning out to be the same.
I was not good at the academic side of school. I struggled to learn and retain and concentrate. So school wasn't really a place I enjoyed going. I liked the sport side of it, but I've never passed an exam in my life.
I think I'm on the dyslexic scale, without being too severe. I haven't done a test for it, but it makes a whole lot of sense. At school, I couldn't really spell and got things backwards. I could read and write but understanding and concentrating were hard. I taught myself how to read when I was about 18, in terms of being able to concentrate properly.
Growing up, I played all sorts of sport – tennis, surfing, soccer, I loved it all. Then I started getting a bit better at rugby. When I left school at 15 to go butchering with my dad, the opportunity to play rugby arose. I was very fortunate to play in the amateur era. It was always about sacrifice. We all did a day's work and then wanted to be the best rugby players in the world.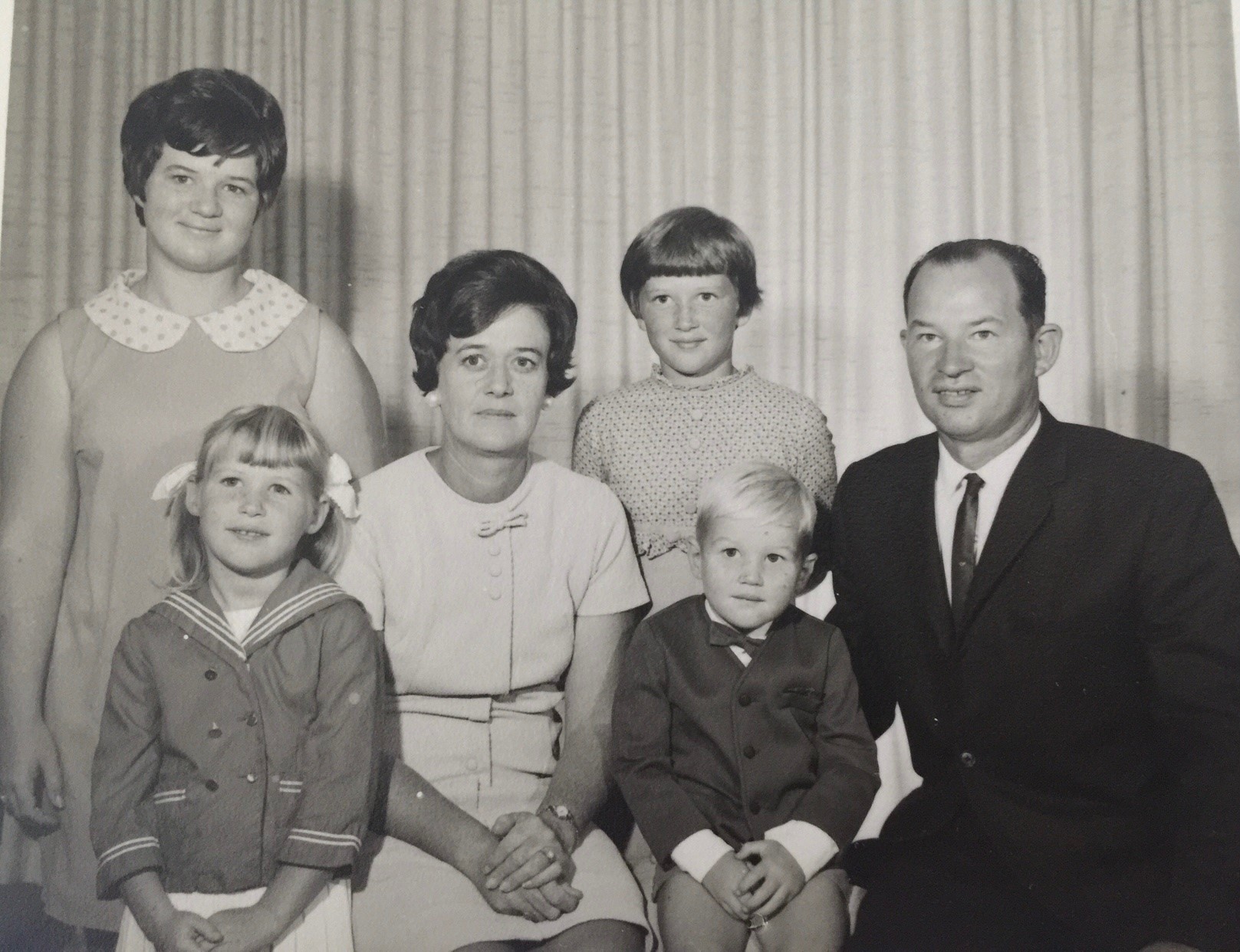 A young John Kirwan with his family. From left: Judith, Sue, Patricia, Annette, John and Pat
I don't live in the past. I struggle even to think about some of the things I've done. I think that's come from my clinical depression. I decided that I can't influence or change the past; to try to do that is a complete waste of time and energy. I concentrate on today. Don't get me wrong, I'm really proud of my rugby career, but I don't look back too much.
I've learnt a lot from failure. It was something that I was scared of, but it's been the greatest thing that ever happened to me. Not being successful in my coaching career more than once was really important. Failing at things I thought I'd be good at and haven't been. Failure is something to always be striving for in a positive way, because otherwise you're mediocre.
I don't have much to be scared of. When you've been depressed and want to jump out of a window, then fear puts itself into perspective. I've been to hell and back and once you come through that then you have a life-changing moment.
My father once said to me, "Don't touch death to learn how to live life." He was dying in hospital at that time. That was really sound advice. I do live every day like it's my last, and people ask what does that mean? Are you reckless? No, not reckless. But every day, I tell everyone around me that I love them. When someone comes into my heart, I call them. I try to make sure that I look after myself mentally. I try to get better every day, from an emotional and intelligence point of view.
I have what I call a "monkey brain" and I call my monkey Bob. I can't sit around, I'm an active relaxer. I'm learning guitar, because Bob the monkey doesn't like playing the guitar, so he chills out. I call it "unplugging the computer". I enjoy cooking and I cook every day. Reading is also really important for me; I usually have four or five books on the go at once.
Mental wellbeing is one of the most important things for me. The future of business success is going to be genuinely looking after your people. That's why Adam Clark and I founded Mentemia. We also need to educate our kids, so they've got the tools and techniques they need for whatever the world throws at them, then they won't need it in the workplace.
I'm trying to do something active most days. I'm getting fit again. I can be a fat, lazy bastard. I drink too much. I eat too much. I get lazy at times, but I don't beat myself up about it. I'm inconsistent, but that's just me.
As told to Jacqui Loates-Haver.
This interview has been edited for clarity.