Welcome to My Net Worth, our regular feature on the lives and motivations of our top businesspeople, in their own words.
Naomi Ballantyne is the longest-serving chief executive in the New Zealand life insurance industry, which she entered nearly 40 years ago. She was involved in the establishment of Partners Life, which she currently leads, and before that Sovereign and OnePath Life. In the 2017 New Year Honours, she was made an officer of the New Zealand Order of Merit for services to business.
I was born in Glenfield, Auckland, so I'm a quintessential tomboy. When I was born, it was that new subdivision that all the really poor first-home buyers built. It was the "wop-wops" back then; we were completely surrounded by horse paddocks and bush.
I'm naturally happy, and that's my mother's nature, and it didn't matter how hard her life got and how difficult dad was. She was the most magnificent, loving, funny mother and dad was very smart, but he had real alcohol problems that resulted in anger and moodiness.
Dad was an insatiable reader and he suggested I study marine biology as he was into Jacques Cousteau. It's not until you get into the marine biology course that you realise it takes 12 years and there is only one Jacques Cousteau — most people work for DOC. Then I got married and couldn't afford to stay at uni, so I just took any job.
I wouldn't say I was ambitious at that time. What I learned to do was be good at everything you had to do. At my first job, Guardian Royal Exchange, they had no one who could calculate premium loadings of the risk/benefit on the underwriters. No one taught me how to do it, I just had to apply maths logic and figure it out.
Early on in my career, I learned two things: One, most people don't know how to do anything technical. Two, if you give it a go you can become an expert at something no one knows how to do, and that gives you opportunity.
When Chris Coon and Ian Hendry were trying to start Sovereign, they were looking for staff, the market was booming, but no one wanted to take a risk on a start-up — because there hadn't been a start-up in New Zealand for 100 years or whatever. But I thought, "What do I have to lose?"
They would have preferred to hire someone other than me, at just age 24, but I was the only person who applied for the job, so I got it and was suddenly starting a life insurance company.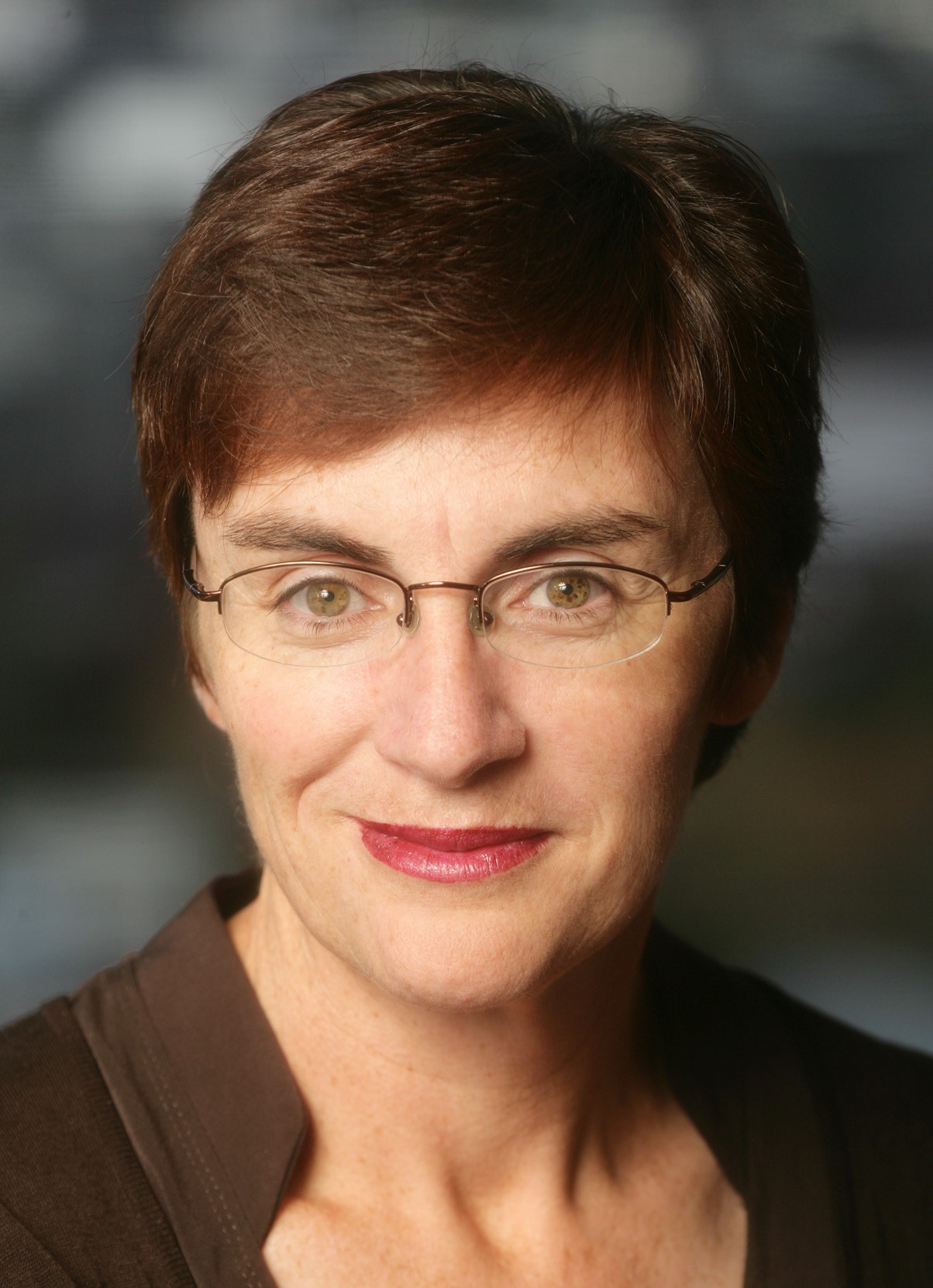 Naomi Ballantyne circa 2002.
I didn't see myself as an entrepreneur, I just saw myself as a do-er. Whenever anything needed doing or fixing, it would be given to me. What I didn't understand is that is what entrepreneurship is.
When Sovereign sold to ASB, I just left because I couldn't lead staff who were trusting me into something I didn't believe in. Then I couldn't get a job, because I had been "that girl" who upset everyone in the market. So, I had to start my own company.
There is a degree of self-confidence to say, "I know I can do it. It's not what I would have chosen to do but now I have to do it, so I'm going to."
Sometimes people ask me if I think entrepreneurs are born or made. I think it is actually bravery. You've got to take risks, you've got to be willing to make a decision, then live with it and be accountable for your actions.
If you are prepared to do those things, then anyone can be an entrepreneur. The biggest problem is that most people who think they want to own their own business don't want to do any of those things.
I built three of the largest life insurance companies in New Zealand and founded two of them over the past 39 years. That's careers for people, it has supported advisers, it has changed the industry in terms of products and services that are offered, and paid out a huge number of claims with products that didn't exist before we hit the market. That's something I am really proud of.
It doesn't mean I am not terrified at times, because there are a whole bunch of people following me and depending on me. But each time you overcome a hurdle, you have more confidence that you'll make it over whatever the next hurdle is.
You don't need to be the smartest person in the room, and you won't have all the answers. If you're the boss, you have the luxury of calling the last shot. It is okay to seek ideas and opinions, then take the best one and give credit for it. Because there is no risk to your position, or mana, or your status.
There are so many people who think that to be the boss they have to be the person with all the ideas and answers — and they kill the businesses they are in. Get your own ego out of the way.
You need to listen, but you don't need to be warm and fuzzy. We have some pretty terse conversions in our executive team, even arguments. So, it is not all Kumbaya, but then we make a call and we make it happen. It's not enough to just have a good culture, you also have to kick butt — because you are depending on people and need to make sure they deliver.
I'm not interested in straight-A uni students who top their class in a particular subject. I'm much more interested in a B+ student who was also captain of the hockey team or had a lead role in their choir – people who have an overall achievement ethos in their life.
I love taking my two little dogs running, because when you're running, and you're puffing, you're tripping and you're watching your feet and you're watching the dogs' tails going crazy because they're off the leash, everything clears out of your head.
As told to Dan Brunskill.
This interview has been edited for clarity.