Welcome to My Net Worth, our regular column on the lives and motivations of our top businesspeople, in their own words.
Pablo Kraus was born in Germany and grew up on Auckland's North Shore. He is group CEO and a director of sustainable home and body care brand ecostore, organics retailer Huckleberry Farms and organic farming and food manufacturer Chantal Organics, and is also a director of media website Newsroom.
I grew up in Milford. My parents are both German so that's why I have the last name Kraus, but they were living in Spain at one time, so that's where I got Pablo from.
My dad, he built up his business as an engineer and invested in EBOS, Australasia's largest marketer and distributor of healthcare, medical and pharmaceutical products. When he got out of that, he was coming out of the supermarket one day and saw ecostore and was like, "What is this? This is what I've been looking for my whole life." He invested pretty quickly after that.
I went to Vancouver Film School and became a designer/developer. The first few years of my career were spent doing touchscreen applications and working at agencies both here and in Vancouver as a designer, using the other side of my brain as a developer.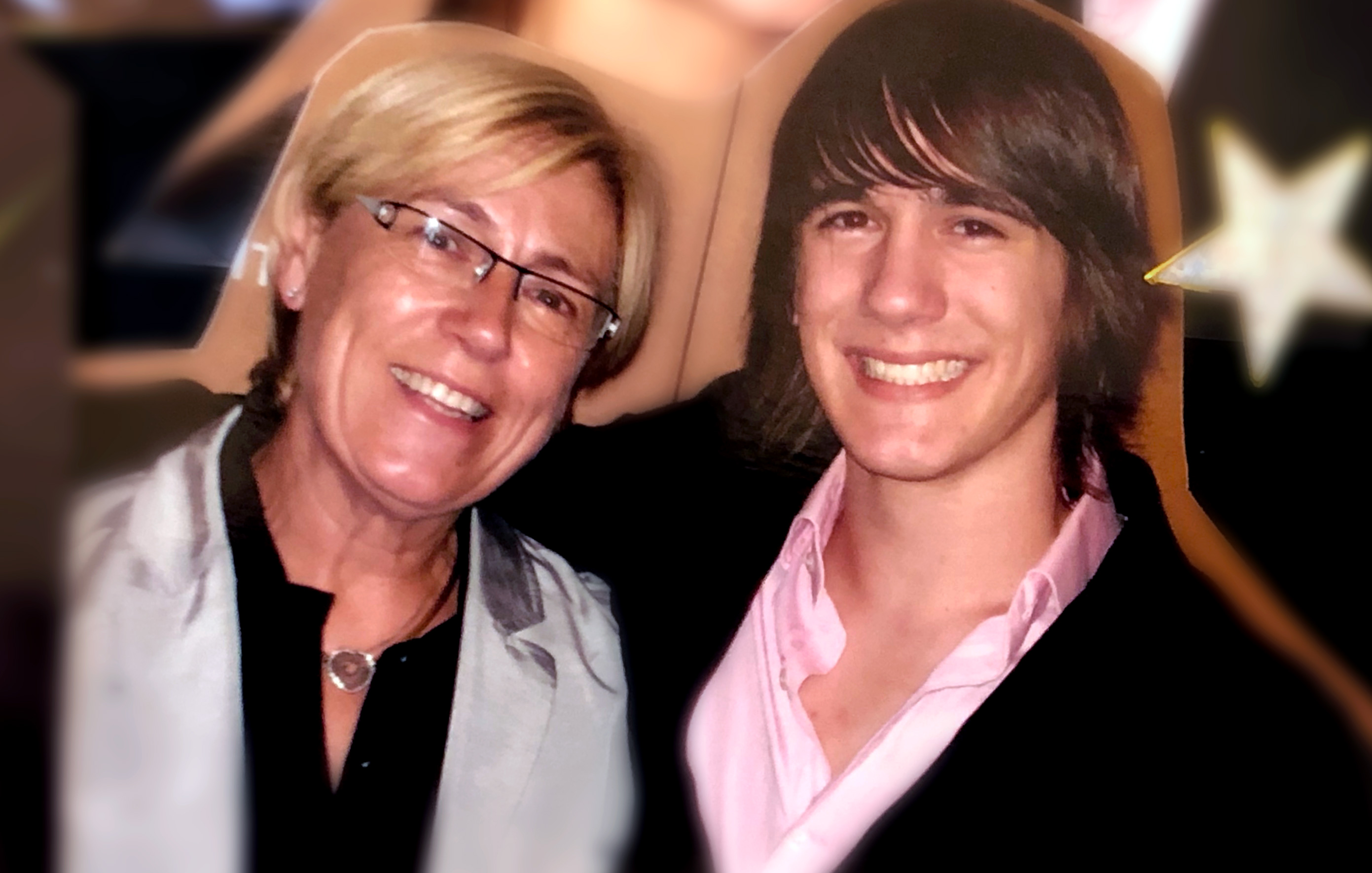 Pablo Kraus with his mother Hannelore Kraus in 2008

There came a point in my life when dad said, "Why don't you work for the family business?" I became a director of ecostore, and have been for almost eight years. I don't think I ever had an intention to work for the family business – it sort of just happened. It was a time in my life when I really enjoyed being creative and doing those things but it started to get almost repetitive, even though it was new projects all the time. It was nice to have that business challenge.
The first thing I learnt was to listen, and that goes a lot further than talking – especially in the early days when you are still learning.
Recently, we launched our plastics reusable programme through ecostore. When I was planning the campaign, I knew it was bold but didn't take it to heart until it was actually happening. It got the attention we wanted. But it made me uncomfortable.
What I've learnt is you have to be comfortable with being uncomfortable … so I do think we had a successful campaign. We have to be bold and lead by example and that's why we were talked about. We have a plastic waste problem in New Zealand. We have to start the conversation around it. What people don't quite get is what sustainable business means. Sustainable business means you have to look after your financial health, so you have to balance off profit and doing it for the good of the world.
I have no regrets. I'm not one to dwell on why something went wrong. I like to acknowledge it and move on. You can't dwell on the past or you'll regret your life away. I focus on what I can control and that's two things: what I plan to do, and how I react to things.
Newsroom is a family investment, so probably more a question for my dad. Independent journalism here in New Zealand has its place and the news we see from a couple of big players has been a bit mainstream.
My wife Claire has a very successful publishing business – Notoriety Marketing, which owns Denizen magazine – and she's my biggest business influence. It's hard to say how helpful she is to me because she's probably not even aware of the influence she has on me.
I keep family time sacred. Weekends are for family. I keep on top of my exercise for health and I try to exercise my creative side through drawing and photography.
Aside from my house, my Vespa is my most valuable thing, but it was stolen recently! I'm not really a car person. It's better on our planet to use a scooter and it's 300cc, so I can still drive out to the factory.
The last thing I splurged on was a sauna for my wife's birthday. When you are home in lockdown, these are the sort of things you think about.
A book I've read recently is What It Takes, by Stephen Schwarzman, the co-founder and ceo of Blackstone Group, one of the world's largest private equity firms. I admire his approach to business, which is not trying to screw people on price, but to look at what the value add will be afterwards. It's not that one party has to lose in business, but that there can be win-win.
As told to Victoria Young.
This interview has been edited for clarity.