Welcome to My Net Worth, our regular column on the lives and motivations of our country's top business and political people, in their own words.
Paul Goldsmith is the National Party's finance spokesman. A former historian, biographer and ministerial adviser, he was elected to Parliament in 2011 as a list MP, based in Epsom, and later served for three years in the Cabinet. He is an enthusiastic pianist, has a black belt in tae kwon do and plays for the parliamentary rugby team. He and his wife, Melissa, have four children.
I grew up in Mt Roskill, a Labour stronghold with lots of state houses and plenty of young families. As a result, I identify with and want to support "the strugglers" – people without that much, but who work their butts off to provide for their families.
I started my working life a little confused while I figured out what I wanted to do with a Master of Arts degree in history as my qualification. I was a historian for the Waitangi Tribunal, then jumped ship to write a biography of renegade National Party politician John Banks.
The best political advice I've received was from Banksie in the early days: "Hold your nerve!"
Michael Bassett (historian and former Labour Party Cabinet minister) had a big influence on my career. We first met in the tearooms at the Alexander Turnbull Library in Wellington when I was doing research for my master's thesis. He educated me in politics, put me in touch with people and set me on the political path – for better or worse. We still keep in touch.
I've had so many hard political lessons, including when I first stood for Parliament, in the then red seat of Maungakiekie in 2005, and was expecting a high list spot. I was placed at number 59 and had zero chance.
When I asked a senior party official for his advice soon after, while standing alongside him at the urinal, he said I should give up; I'd never make it. That conversation has provided great motivation.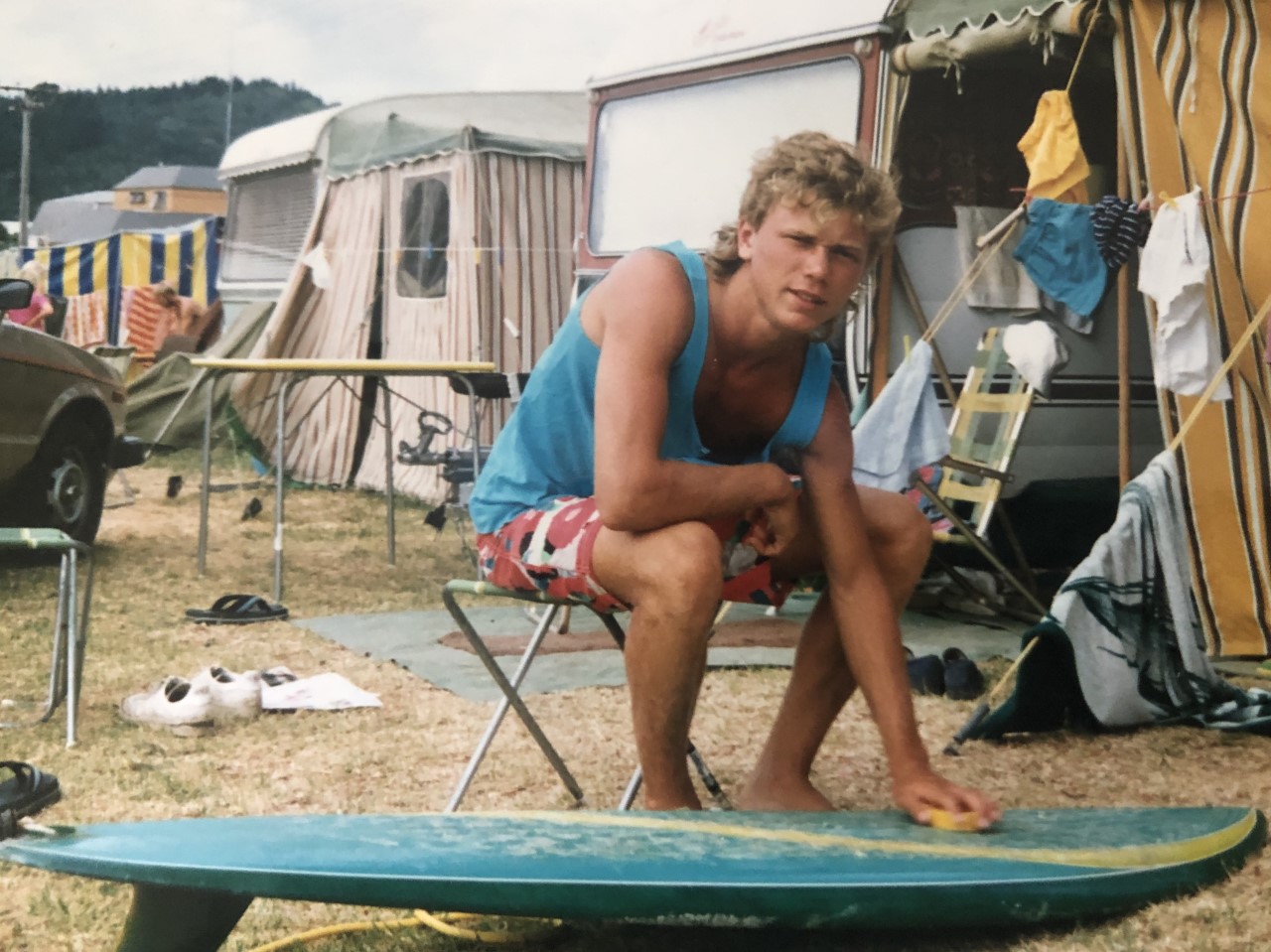 Paul Goldsmith in 1987
I am very proud to have been part of the third-term Key/English ministries that set New Zealand up very well in terms of growth, surpluses and debt to weather the covid storm.
Hopefully, my biggest achievements are yet to come, in the Budgets I'll lay down as the next Minister of Finance.
There have been instances when I could have gone harder and faster, but regret serves no purpose.
Ten years writing biographies leaves me with no illusion that family relations matter more than any achievements or wealth at the end of the day.
In a competitive environment, businesses only survive if they give their customers what they want at the right price – that's the best way they can serve their fellow New Zealanders.
The last thing I splurged on was an Icebreaker jacket – tawny is the colour. It's warm enough to handle the icy winds at the Mt Wellington netball centre on the occasions I make it there.
I am currently reading Hilary Mantel's The Mirror and the Light, the last of her books on Thomas Cromwell – politics hasn't changed that much, though at least now you don't literally get your head chopped off if you choose the wrong side.
As told to Pattrick Smellie.
This interview has been edited for clarity.