The Palisade is a Hyundai, and it sells for $108,000.
These two facts are a great talking point for everyone I meet or ferry around in the seven-seater SUV, and an indicator of the gradual move upmarket by the Korean carmaker.
Where Toyota needed to create Lexus to move into the high-margin luxury category, Hyundai plans on just making better and better cars and then selling them for more money.
As a statement of intent, the Palisade is shot across the bows of Audi, BMW and Mercedes-Benz, but it's not a direct winning hit.
The Palisade is targeted at people who want a big vehicle but don't necessarily need the trappings of a mega 4WD SUV. I borrowed the turbo-charged 2.2-litre Limited variant for nearly two weeks – after liking it so much, I was allowed to keep it over Easter.
To drive, it doesn't feel like a giant beast of a thing. It is surprisingly agile and steers really well.
It has all of the features you'd expect in a $100k plus car – auto lane assist, 360-degree cameras, adaptive cruise control and an excellent assisted-driving (self-steering) mode.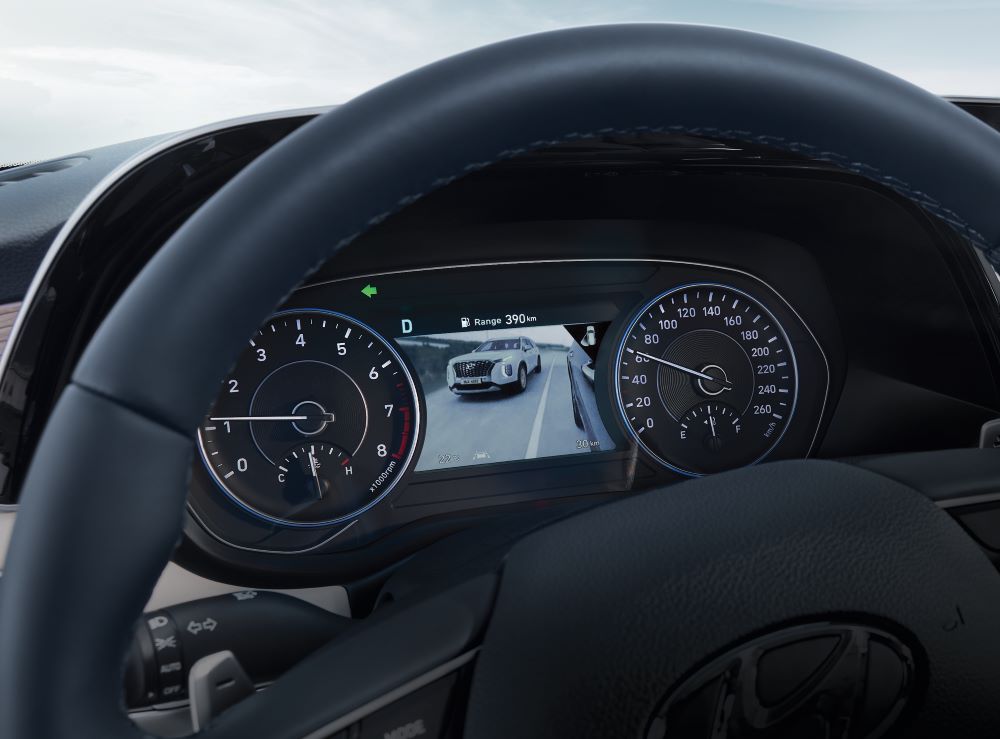 Indicating for a lane change switches the dashboard screen to show a view from the rear-vision-mirror camera, eliminating any blind spot. This is a feature for the Limited, which is my pick of the range. The 3.8-litre 2WD petrol variant is over-powered and I wouldn't want to shell out $99,990 for it.
Acceleration is excellent and the car seems to want to stick to the speed limit, rather than pushing you faster and faster.
It is a very fine vehicle – great to drive, super economical on the gas and with all of the features you'd expect. But to be considered part of the luxury segment, there are a few things to address.
The adaptive cruise control is based on maps rather than reading speed signs, so it will not pick up on road works or recent changes, and a speed-camera warning was wrong more often than it was right.
Where Hyundai may see an advantage over the German marques is the more, shall we say, humble nature of its brand and the expectation of who might drive it.
Hyundai has done a huge amount of thinking about the car's interior. The middle row is configured with two seats identical to the driver's seat, creating a great ride experience for rear passengers. As well, the heating can be tailored to each of the three rows. (An intercom system in the back row would make it slightly easier to communicate with people sitting there.)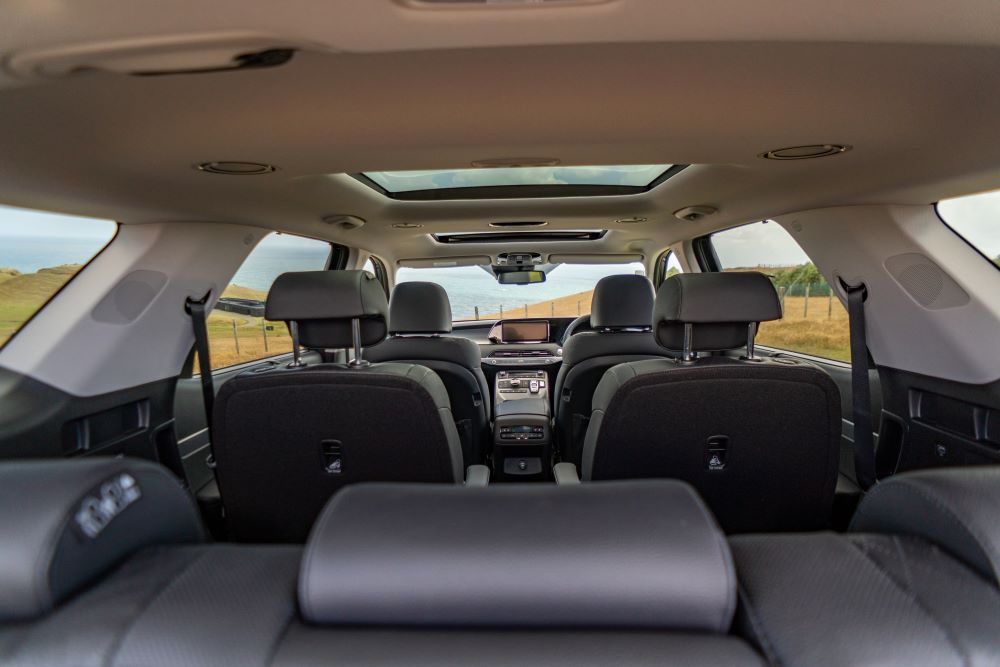 But I don't find the Hyundai dashboard interface particularly intuitive – it is a long way behind the German carmakers. I never quite master the radio (yes, really) and there are just too many buttons when dials might have worked better. The whole heater set-up could take a good lesson from the new VW Golf 8 with its touch sliders.
The model I borrow has plastic "wood panelling" which just looks like it belongs on an entry-level vehicle. Contrast that with the black gloss of an Audi or BMW and you really start to question the brand values.
Power sockets are everywhere, with seven USB points, wireless charging up front and several 12-volt charging ports, too.
The automatic rear door took a little getting used to. In particular, it will open if you stand behind the car for three seconds with the key in your pocket. This first happened after I got out of the car and was waiting to cross the road, which was slightly unnerving.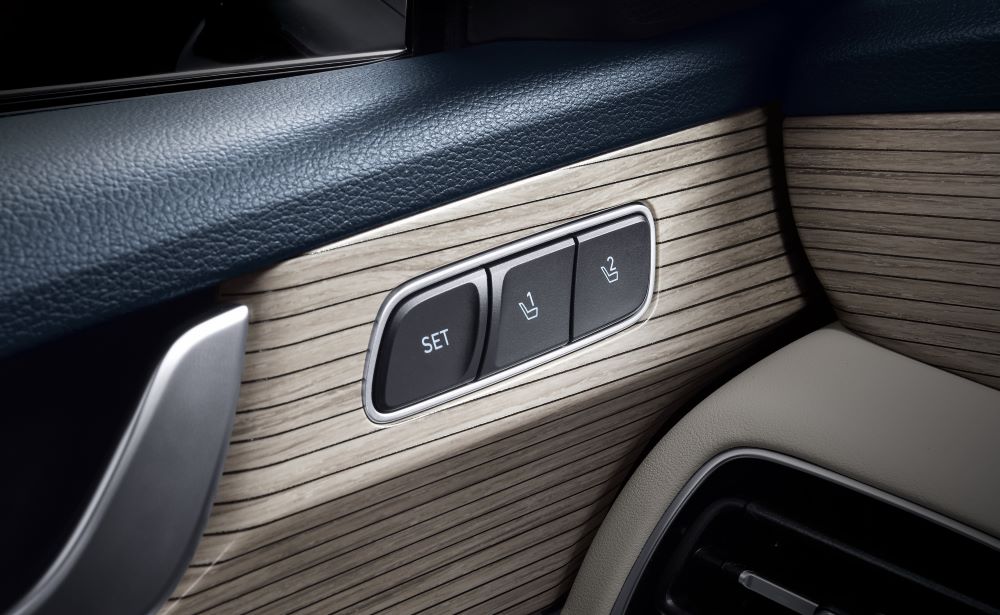 But when a bunch of friends came to stay over Easter, the Palisade more than proved itself as a fantastic people mover.
Walt liked the middle-row captain's seats with built-in heating and cooling.
Eras wanted to understand why Hyundai thinks it can compete in the $100k luxury SUV category, and Mary just reckoned the car is stupid because she couldn't work the radio.
Such are the issues carmakers must overcome.
The Palisade is not a 4WD Toyota Highlander or BMW X5 or X7 tow vehicle, and it doesn't pretend to be. But the all-wheel drive was handy on both Baylys Beach near Dargaville, where we stopped for a picnic, and at Kai Iwi Lakes, where we stopped to complain about the number of other people who got there first.
The roof has two independently operated sunroofs, rather than the glass roof of some competitors. I suspect future models will get this, too.
The Palisade has multiple drive modes split between general road use and difficult terrain. Other than flicking it into Sand mode at the beach, I keep it in Smart mode the whole time, and then it decides on eco/comfort/sport based on conditions and how I am driving.
After a day of ferrying folk around Northland, I was pleasantly refreshed, which I put down to good seats and the driving assistant that is helpful, rather than forceful.
I was also really impressed with its fuel efficiency; its average of 7.8 litres per 100km is stunning for a two-tonne seven-seater with four adults in it. (Maybe I drive like a granny. When I got the car, the previous driver had been averaging 13.6 litres per 100km, so god knows what they were up to.)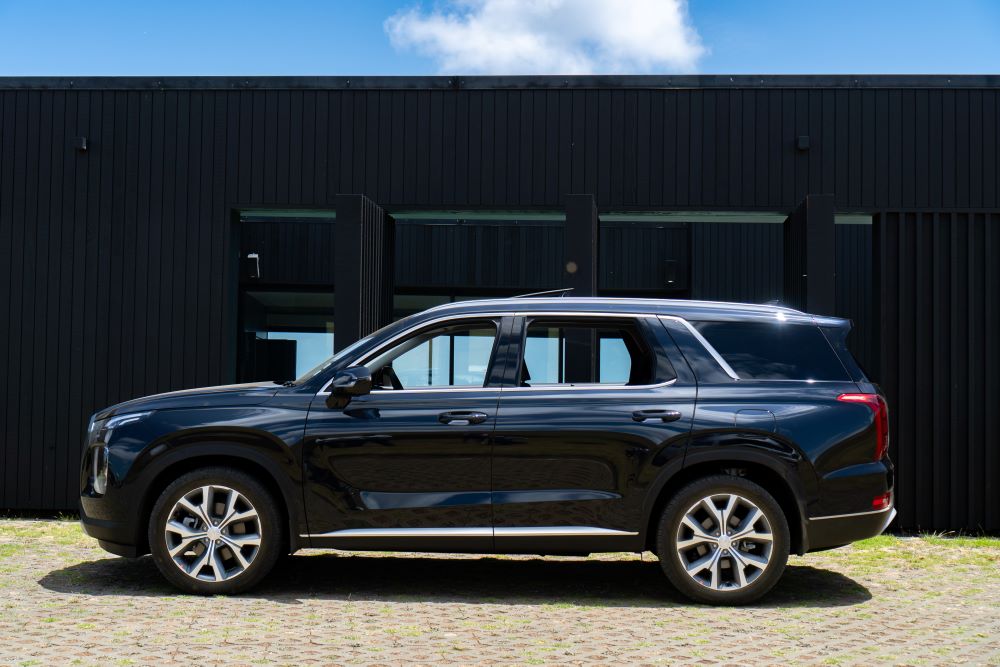 The Palisade tackles everything I can throw at it, even our muddy driveway, and a highlight was driving past the bogan who'd been doing burnouts on Baylys Beach and then got himself and his Ford Fairlane stuck as the incoming tide started to lap at his wheels.
Once you get up to $100,000-plus, you'd need to seriously put the Palisade against the Audi Q7 ($130k) or go with a smaller seven-seater like the superb-looking Mercedes-Benz GLB 250 4Matic, which is $94,000 with 164kW of power and everything else Mercedes throws at it. (Speccing it to the same level as the Palisade does push the price above the Hyundai, however.)
I can imagine the Palisade appealing to large families and corporate transfer firms, where it is a big step up from anything else on offer, with its optional mid-row captain's seats, numerous power sockets and adaptable air con.