"If you do that again, I'll shove this bacon-and-egg bap right into your face."
In sport mode, the Mercedes EQC has more acceleration power than is best for long-lasting marriages.
But enough for a little bit of comedy gold.
This is the first Merc I've driven since I sold (to a wrecker) my prized 1973 Mercedes 230. They've come a long way.
The electric EQC is Mercedes' answer to Tesla, the Audi e-tron and Jaguar I-Pace. They're rightly proud of it and have billboards up all over the country promoting it — "Electric now has a Mercedes".
So, what's it like? In short, fairly faultless.
The interior is suitably futuristic, but does not sway too far from the modern Merc design. The addition of a few space-age materials and fan grilles that mimic the appearance of circuit boards are enough to tweak the look and feel.
Two clever touch-sensitive buttons on the steering wheel are able to flick through music tracks, radio stations and menu items. They take a little getting used to but now that I am out of the EQC, I go to use them automatically in other cars and miss their presence.
There are lots of ways to do everything, and this can be a little confusing, but once you decide on the way that works best for you, life is good. A laptop-style trackpad in the mid console is cool but its functions are duplicated more elegantly elsewhere.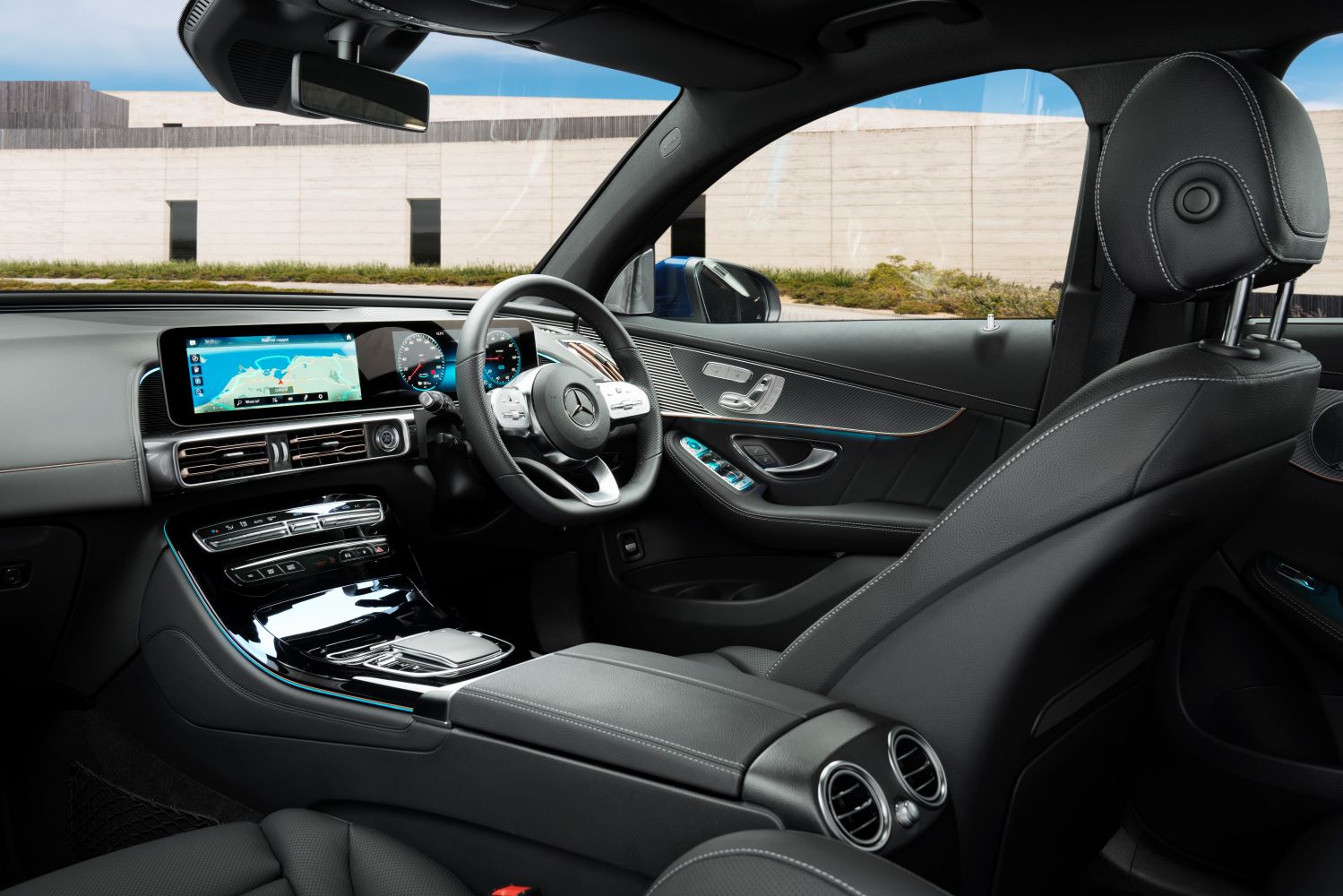 The EQC makes use of its two motors generating 300kW of power to accelerate from 0 to 100 km/h in 5.1 seconds, which is enough for some serious G force but is best not used in the following situations:
When your wife is about to take a bite of the bacon-and-egg sarnie she just got from the Paparoa market.
When your 12-year-old is about to drink from her water bottle.
When your 15-year-old is about to drink his hot chocolate.
Putting your foot down in these instances can lead to shouting, general abuse and, potentially, divorce, or at least a trial separation.
Mercedes has gone all-in on tech. Its self-driving kit comes as standard and can be added to any of its vehicles for $1700 as a factory extra. It is really, really good as long as there are road markings for it to read. It uses cameras and GPS to determine corner speed, slows down through towns, and if you are using navigation, it will even slow to let you turn into side roads after you indicate.
The car can be unlocked and controlled from the Mercedes Me app.
The voice navigation system is activated when you say, "Hey, Mercedes". It is surprisingly good and shows off just how far these systems have come in the past few years. It mostly recognises commands for music, navigation and climate control. So, you can tell it, "Hey, Mercedes, play Time of Your Life by Green Day using Spotify", and it will.
Most importantly, the car drives great.
Mercedes says the EQC has a range of 432km between charges, but that is not the case in the way that I drive.
In fact, I discovered a whole new type of anxiety when I parked in Kaiwaka at the only local ChargeNet station. I had to wait 20 minutes for a Nissan Leaf to charge.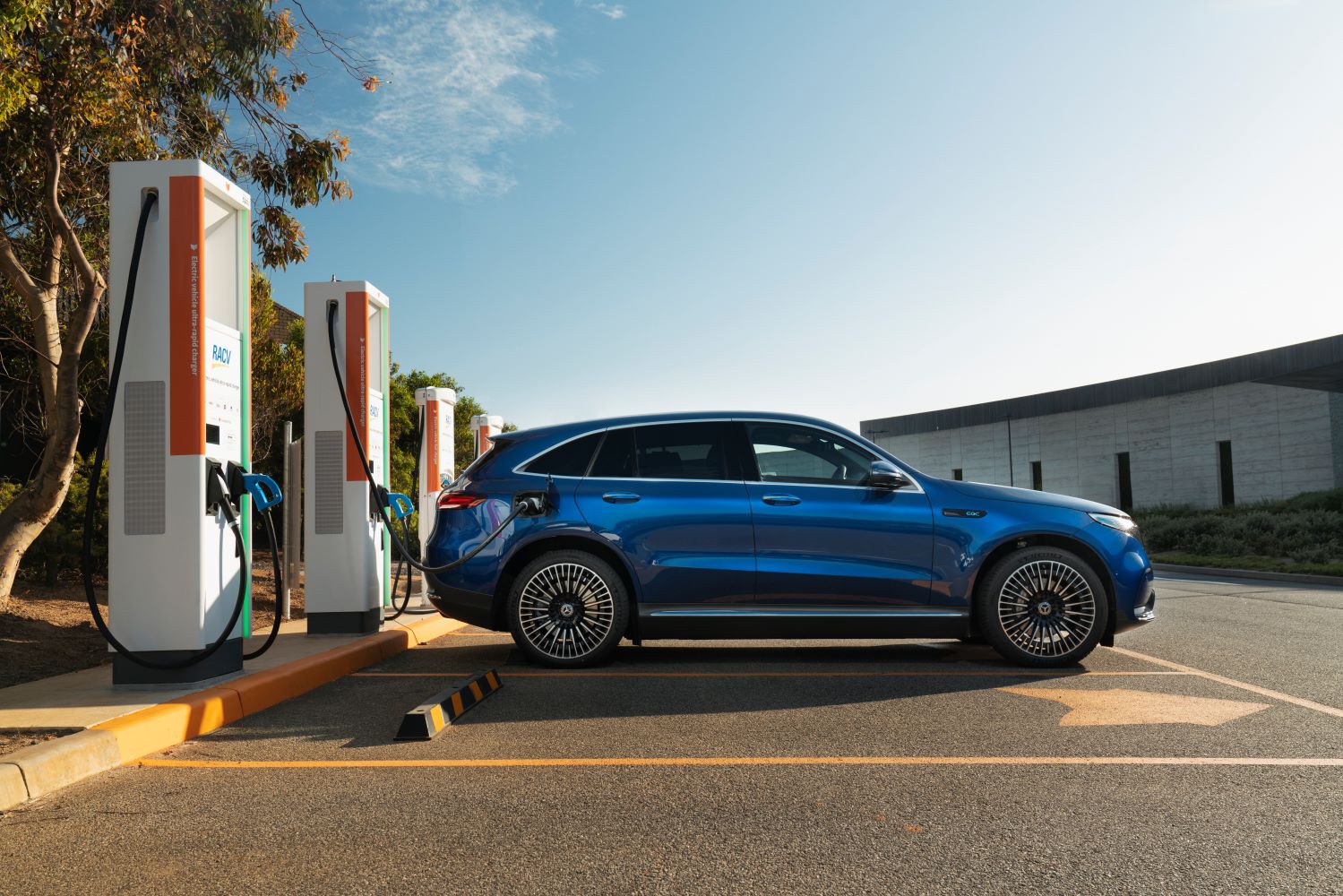 Now it's my turn and I've been hooked up to the go-go juice for 20 minutes, but a nice man in an electric van is waiting for his turn. How much should I charge before decoupling and heading back to Auckland.
What's fair? Fifty percent?
But, lo. Another bloody Nissan Leaf has shown up and now its driver, too, is waiting for the sole power point. What do I do? How polite should I be?
This is the limitation, right?
After charging the EQC to 50 percent, I hop out and have a chat to the owner of the electric van, a Nissan. He is travelling from near Dargaville to Auckland and because the van is older, and the batteries are tired, he has to stop at every charging station on the way – like an old-style international plane trip island-hopping across the Pacific. New batteries would cost $11,000 and it doesn't seem worth it, he says. He and his wife bought the van with 600km on the clock and have done 70,000km with it. But they've now bought a petrol car for longer trips.
Back home, I plug the Merc into our household power supply and come face to face with how much energy these things actually suck. This is not an EQC thing – if you have an electric car, you need a power supply for it installed.
With a Mercedes wallbox I could charge in under four hours. With my normal power supply, it is more like 20 hours. A fast charge start would be on 40 minutes.
In summary, I really like this car and can find few downsides.
At $128,000, it feels like a lot of car and technology for the price. Never in my wildest dreams would I think to myself that $128k is cheap, but it does seem to be.