First it was fast 4G, then it was bigger screens, then it was multiple cameras. With few smartphone features left to improve, Samsung has decided that your next phone should physically unfold to become an on-demand tablet.
Folding displays are a new way to fit more screen into a smaller form factor. They are composed of several layers of OLED display tech, plastic, and in the case of the new Galaxy Z Fold2, an incredibly thin layer of bending glass to improve durability compared to 2019's first-generation Fold.
The device is a slight wedge shape when closed, with a full-sized but slightly skinny phone screen on the outside that opens like a book to reveal a not-quite-square second screen. Even after three weeks of use, the novelty didn't wear off.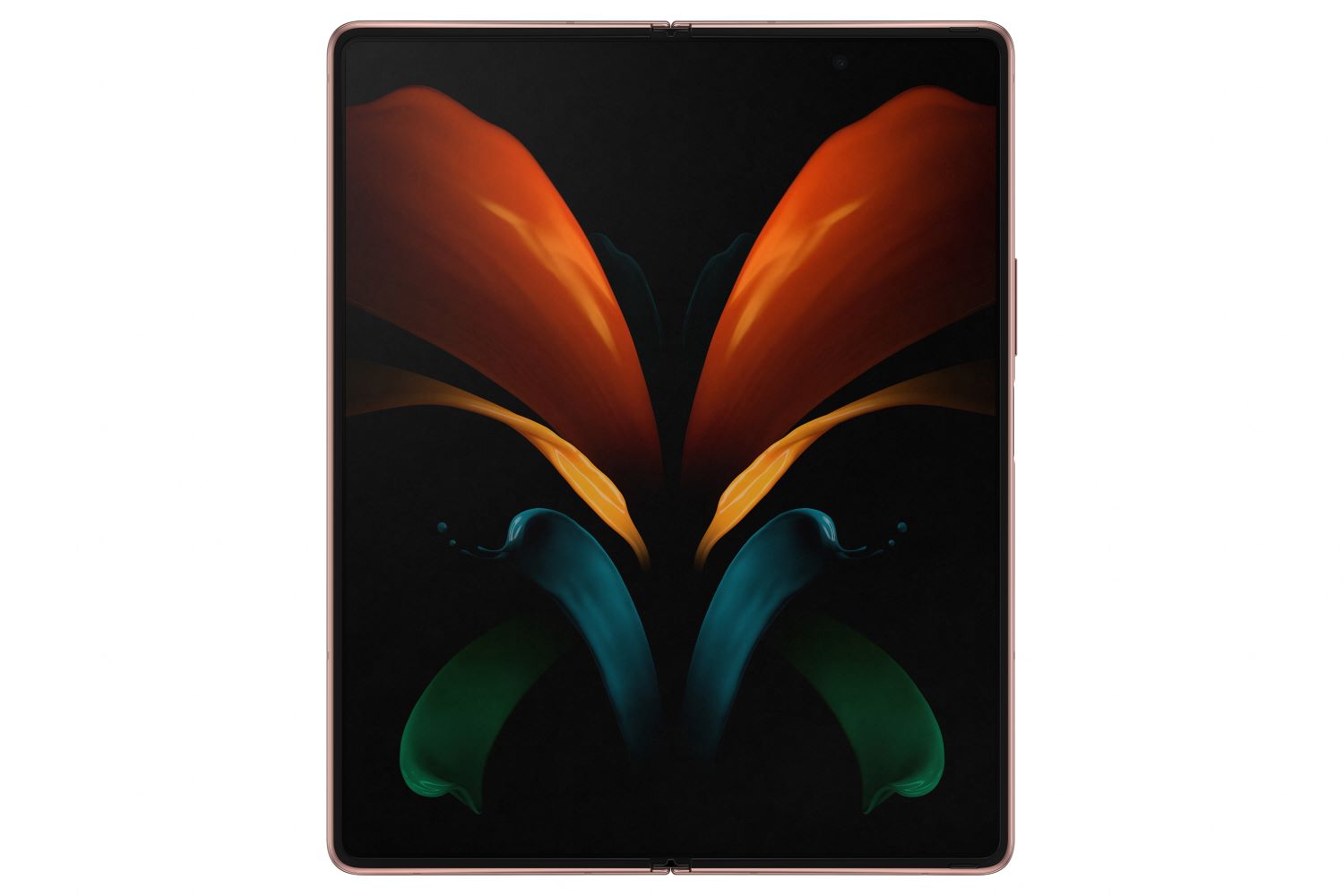 I would not buy one at $3399. But I really want one.
That's the problem with folding-screen technology at this early stage of its existence. It's too expensive, even if having a phone and tablet in one device is now a reality.
It's also a lot of money to pay when the device is not the best in the world at any one thing apart from giving users the ability to fold and hide that internal screen (which admittedly is a fine selling point). On their own, the cameras, speakers, and display quality are better on normal-sized, cheaper smartphones.
But to assess the Z Fold2 in this way is to miss the point. It's a hell of a lot of fun, and every single person I showed it to was interested.
My black review unit is an austere slab that picks up fingerprints like nobody's business, but there's also a bronze version finished with matte glass on the back that I think looks better. If you're going to spend this much on a phone, it might as well look like a bar of gold.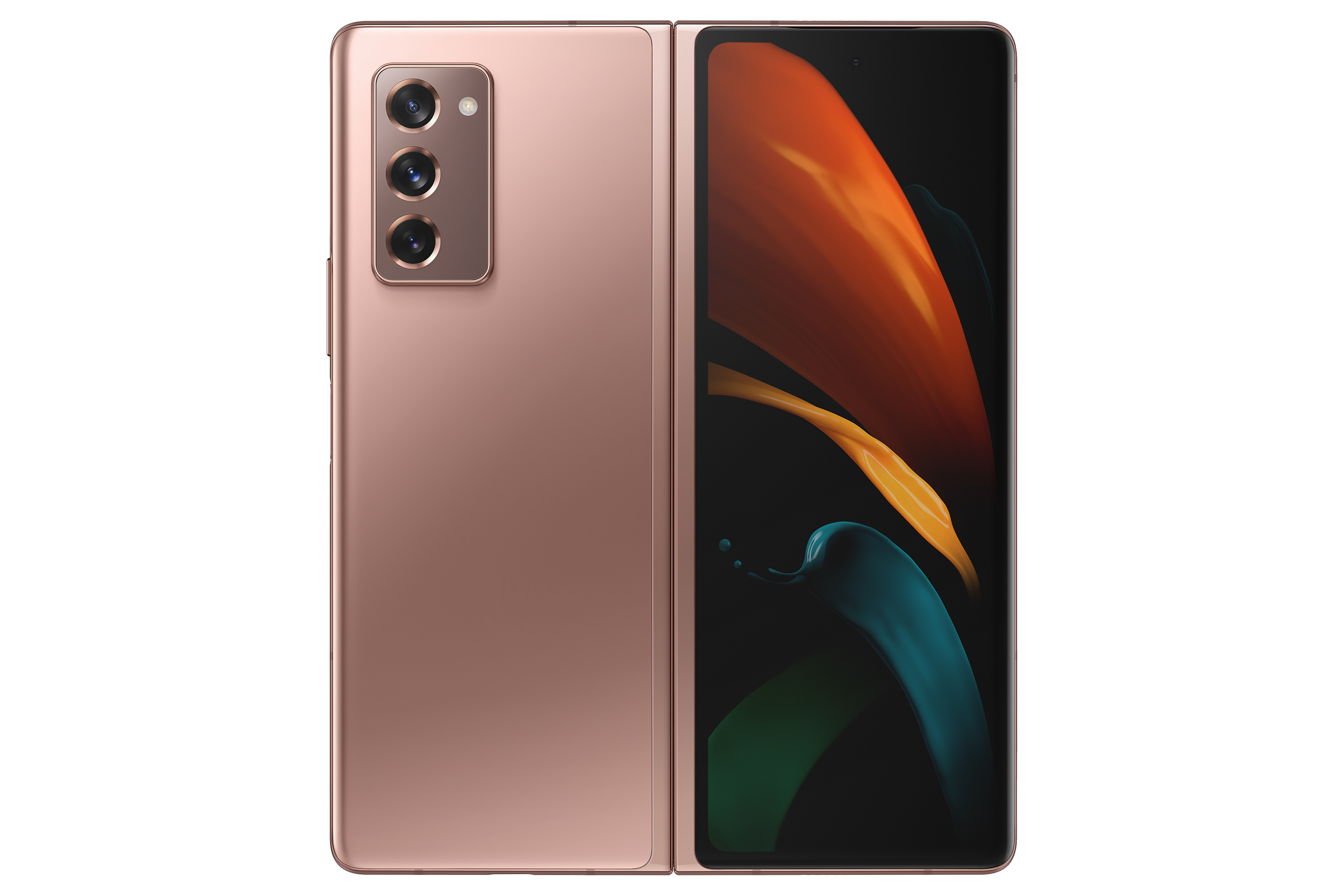 The inner 7.6-inch screen is a marvellous piece of engineering, though it feels odd to tap and swipe on the top layer of plastic after a decade or more of doing so on the glass of smartphones and tablets. The layer gets a bit smeared, and there's a necessary crease down the middle that you can feel under your finger and see at certain angles in certain light.
But the trade-off is the futuristic step forward in design and utility. Clever software tricks like splitting the keyboard in two and moving each half outwards to the edges mean you can type with both thumbs and still use the unfolded, large top half of the screen. You can also run two or three apps at once, taking advantage of the wide canvas.
Websites look great, more text fits on the screen, and video is fun to watch even though the close-to-square shape means it is letterboxed. Some apps haven't been formatted by developers for the screen size, though, so look odd.
E-books also come into their own on the screen, but if you were to buy this device solely to read them, you'd certainly be someone who has more money than sense.
If you want to fly under the radar with the rest of screen-obsessed society, the Z Fold2, when closed, has a 6.2-inch outer display that acts just like a regular phone. It's taller and thinner than you might expect, and using it one-handed is a delicate balancing act.
Hand acrobatics are also necessary when the phone is unfolded so you can use the outer screen as a viewfinder-cum-mirror for taking selfies with the superior triple rear cameras rather than the lesser ones found at the top of each display (there are five cameras in total).
The Z Fold2 demands a case, but even without one it will bulk up even the most generous trouser pocket and weigh down any bag. This is not a subtle piece of tech.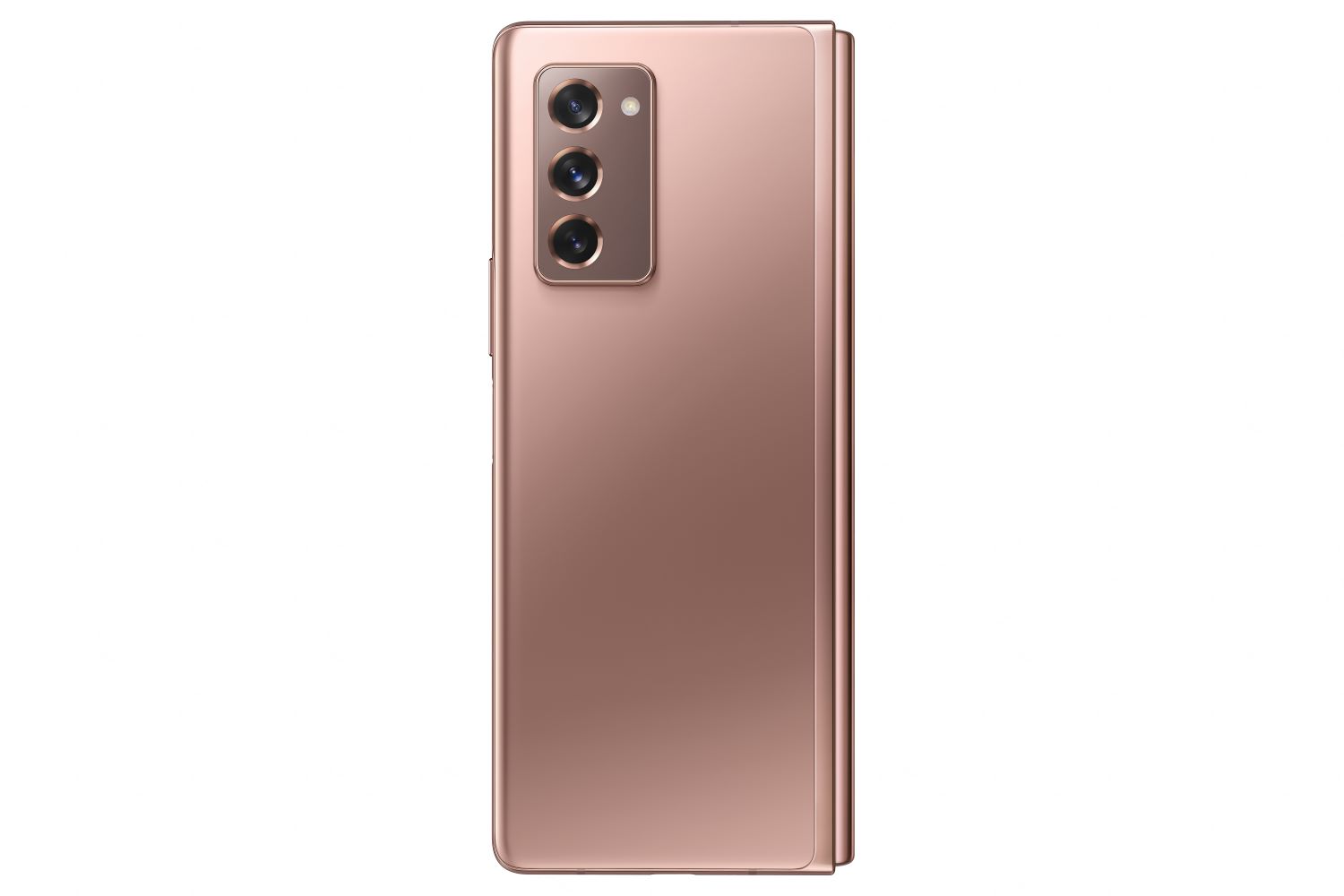 You can take calls only with it closed, unless you want to use the loudspeaker when it's open. It's when open that the Fold2 comes into its own for video calls, making it an executive's multi-tasking, do-everything dream device in many ways – even if you're moving around the house rather than across continents as you might have been doing if covid-19 hadn't disrupted your travel plans.
If you want to take advantage of 5G (mobile network and location depending), it's present here and worked well in the Auckland CBD. Other high-end phones like the iPhone 12 also have 5G compatibility but right now, you don't need to pay extra for a 5G SIM plan.
The folding marvel also packs in wireless charging, but like many new phones there's no headphone jack, and it's not waterproof, because of the moving parts.
No matter how you use the device the battery life is superb; it will run for two days if you're not glued to its screens. But with a phone like this you won't be able to resist using it all day. The large screen is great to take video calls, read articles like a mini-broadsheet, or use as a giant viewfinder for the excellent cameras.
But my oh my, that price. Samsung will sell a few Z Fold2s to New Zealanders, I'm sure, but not many. You might be one of those people if you're an early adopter who likes using the latest consumer tech and can afford to buy it.
For the rest of us, the Z Fold2 is an example of technology that we might be able to afford in five years when it becomes cheaper to produce.
I still want one now, though.