This is not just a car… it's a Defender. A lot of cliches get thrown around about the storeyed, rugged Land Rover Defender.
Everyone seems to have had a parent-in-law or grandparent who had some treasured vehicle that could do anything and never missed a beat. My father-in-law Rod had a Series One Land Rover he bought new, plus in later years a spare one in parts in a container just in case he needed anything.
The Land Rover is the sort of car that so many people have so much emotional attachment to that if you are going to update it and (horror!) broaden its appeal, then you bloody well better get it right.
This is the car my father-in-law loved, possibly above anything else.
Now to the big questions: What's it like to drive, and did I get it muddy?
The answers are: It is an excellent ride, and not really. But I did manage to get into a skid on a gravel road that I failed to mention to Land Rover.
At the Paparoa Farmers Market, real live farmers, who have more use for a Defender than your slightly effete correspondent, were well impressed. The car's ability to lift up and down even without the motor running was seen as an absolute winning feature. The built-in air compressor and 240v outlet were also appreciated.
The electronic air suspension means the Defender can raise and lower its body by 40mm or raise it by 75mm (or higher in extreme conditions). This is intended to give better off-road capability but will also be useful to people like me to attach the boat without having to arduously turn the guide wheel handle. (I don't want a blister after all that physical work.)
The Defender drives like a city car. Its off-road abilities show only when needed.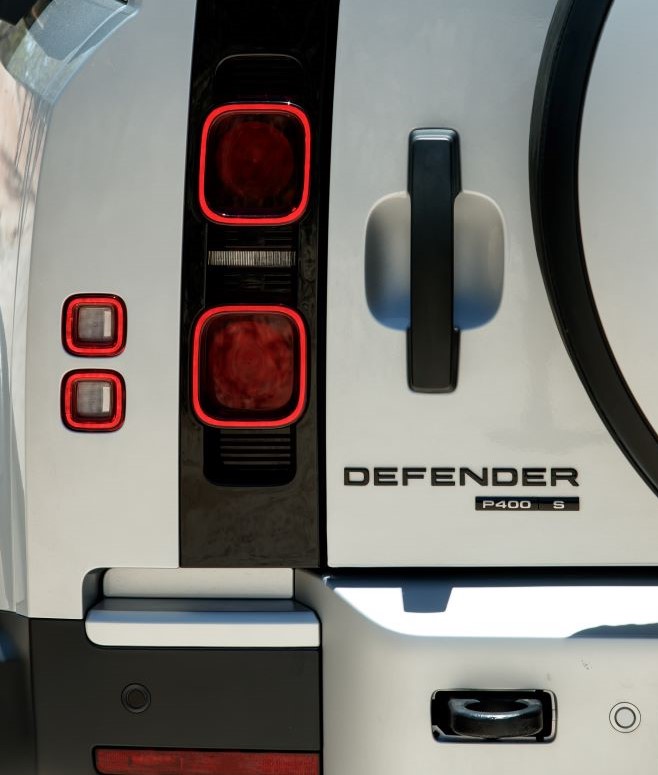 It has all of the safety and smart features you'd expect in a $125,900 vehicle. The styling of the car's rear, which is reminiscent of the original, will leave other drivers in no doubt that they are following a Defender. Keeping with tradition, the heavy rear door opens outwards, rather than upwards, making it a tad easier to climb on to the roof to escape raging bulls.
The 110 First Edition I test-drove has a two-litre diesel D240 engine. It generates 177kW of power, has a maximum speed of just 188km/h and takes a relatively tardy 9.1 seconds to get to the 100km/h speed limit.
It will tow 3500 kilograms (braked) and Advanced Tow Assist allows idiots like me to reverse a trailer while the Defender handles the counter-steering.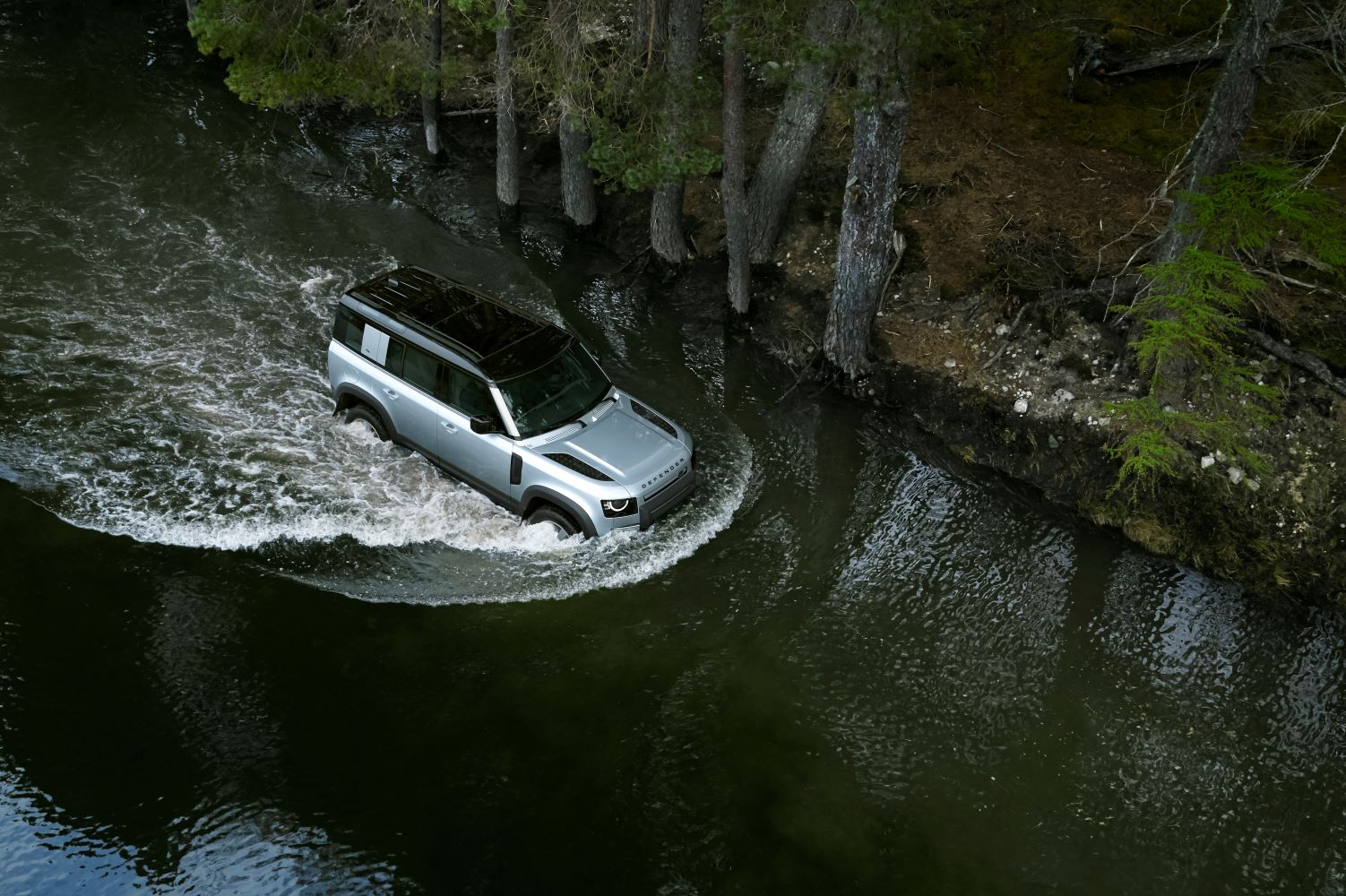 It can wade through 900mm of water, and even tell you how deep the water is.
The roof is strong enough for two people – you can even get an optional tent.
Need to drive up a bank? The Defender has an approach angle of 38 degrees, meaning it can go from horizontal to a steep incline without damaging the bumper and getting stuck.
Its off-road credentials include a twin-speed transfer gearbox, configurable terrain response and more.
You get the idea. Land Rover has not turned the Defender into just a city-slicker pretty boy.
The technical excellence of the Defender makes extreme 4WD driving possible for even an average driver. You don't have to tell the car what is about to happen by putting it into mud mode or whatever, it just senses it. A little like a character from a romcom.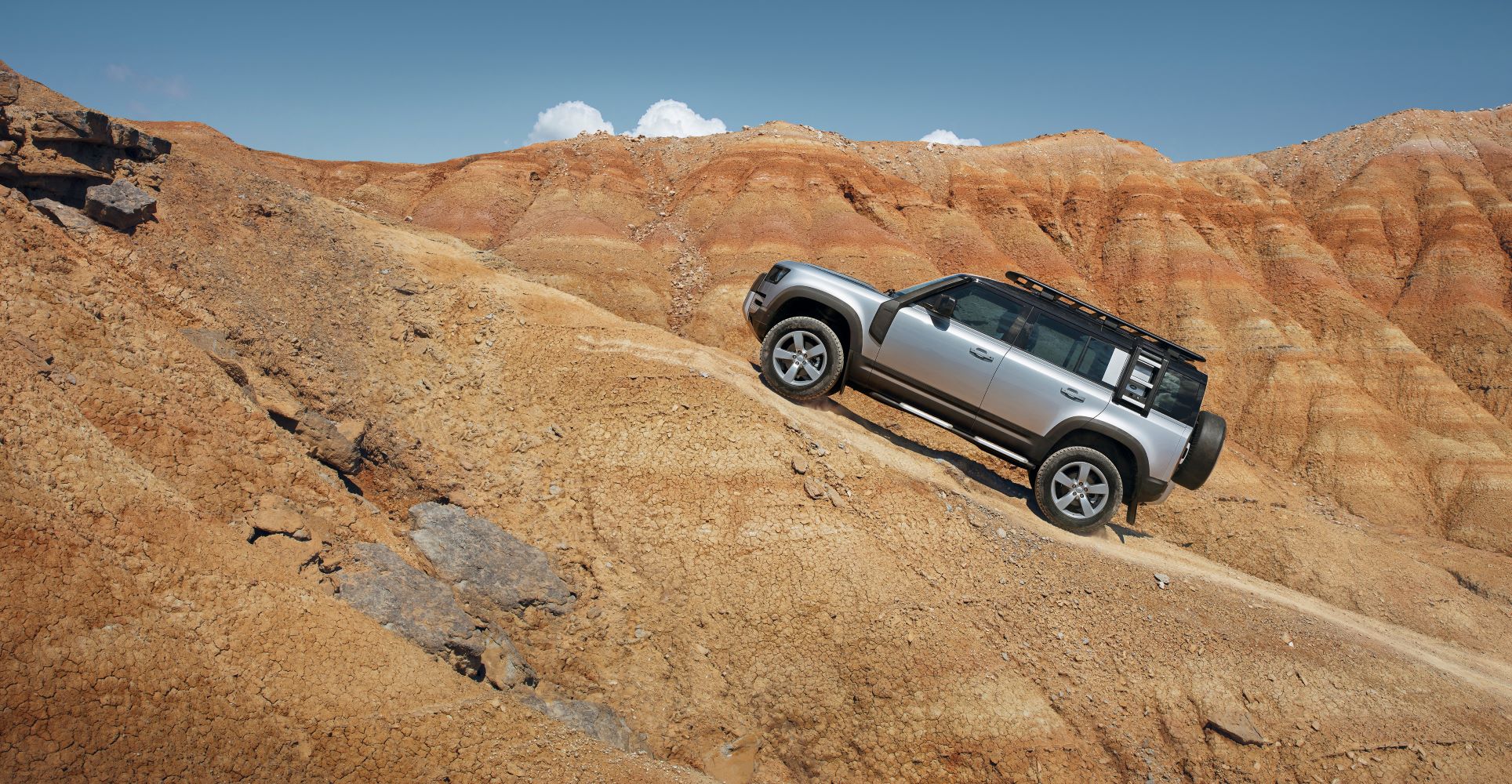 The Defender range hasn't been sold since 2016. Pent-up demand has seen Land Rover sell 118 in New Zealand so far this year. The vehicle is so loved that pre-orders started last August and the first two shipments were sold out. The next shipment is already half sold. The Defender has pushed Jaguar Land Rover to break its own New Zealand sales records.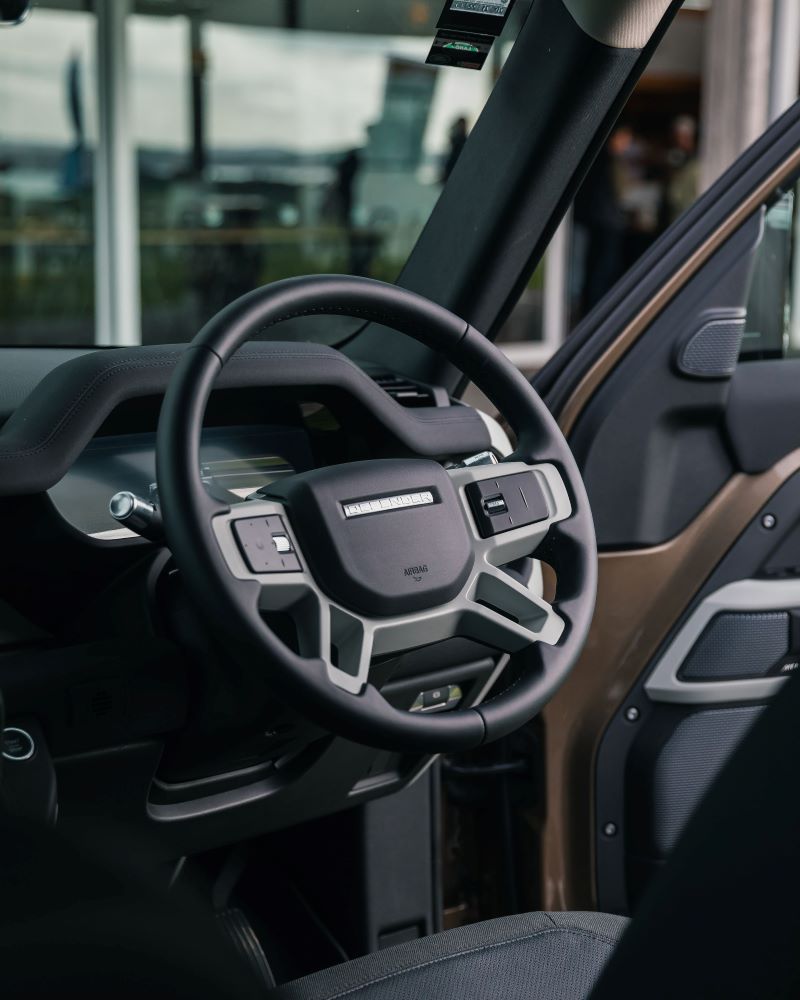 My father-in-law offered to give me a Series Two Defender not long before he passed away a few years back. I was very enthusiastic for a week or so until he mentioned it was in parts and I'd need to put it back together, and some bits might be missing.
His dream had been to drive his Series One from his home in Hawke's Bay all the way back to the UK. He'd mapped the route. I thought the whole idea terrifying.
And that's a little how the new one left me feeling. A bit inadequate; a little awed.
The Defender can do almost anything. It is a car for the Marlboro Man, not media man.
It is a car for my farm-bred wife, who regularly pulls laden horse floats out of muddy paddocks, and works for the oil refinery.
Rod would have loved this car, and he'd have known what to do with it.