I may have been corrupted by a hatchback. You can take your super-flash sports cars and luxury SUVs and park them where the sun don't shine. I want a VW Golf GTI TCR.
And I'm not a hatchback sort of guy. I've never owned one and never considered one when buying a car.
But sometimes love strikes in the most unexpected place. Of course, a super-powerful motor and excellent cornering help.
Over the past few months, I have driven some insane, and insanely expensive, cars. I'm thinking the raw performance of the Audi RS7, the near-perfection of the Jaguar F-Type, the unparalleled Rolls-Royce Phantom… but leave it to a car worth a fraction of those to really make me check the finance calculator.
The other surprising vehicle, the Audi RS Q3, was more of a slow burner. It wasn't until a month after I gave it back that I realised it was maybe the best car I had driven this year — that's because it is a fantastic all-rounder that can haul the boat or shred the backroads without breaking into a sweat either way.
But with this little VW Golf, it was near-instant love. It feels like really driving. You are more in touch with the road and are just generally having more fun.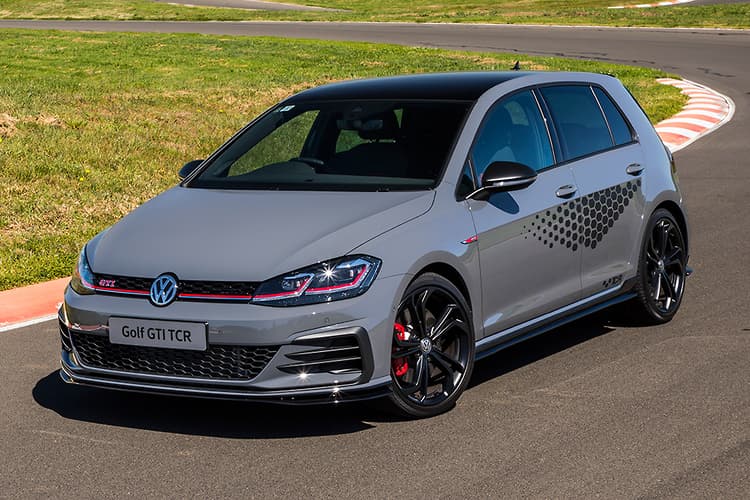 You don't so much drive the VW Golf as strap yourself in and brace. This really is the sort of car you just want to get in and take off. It doesn't really matter where you go. It is great just to get behind the wheel. Driving from Auckland to Paparoa in Northland, I found myself taking winding back roads because the TCR makes it worthwhile to get off the highway and tackle some corners.
VW is selling just 40 GTI TCRs in New Zealand and I'd grab one if I could. It's powered by a two-litre inline turbo generating 213kW of power and 350Nm of torque.
Capturing that sense of fun, the headlights do a little dance when they turn on. That's something to do with the TCR's dynamic cornering and range control, and also just because they can.
It is on the hills that the Golf is gold. The car corners like it is glued to the tarmac.
VW developed sport suspension and a limited-slip differential just for this model.
The honeycomb pattern on the grille, which is also painted on the vehicle's side, lets you know that this is the TCR model.
The TCR also has its own red brake callipers and racing stripe inside, plus special leather seats and steering wheel.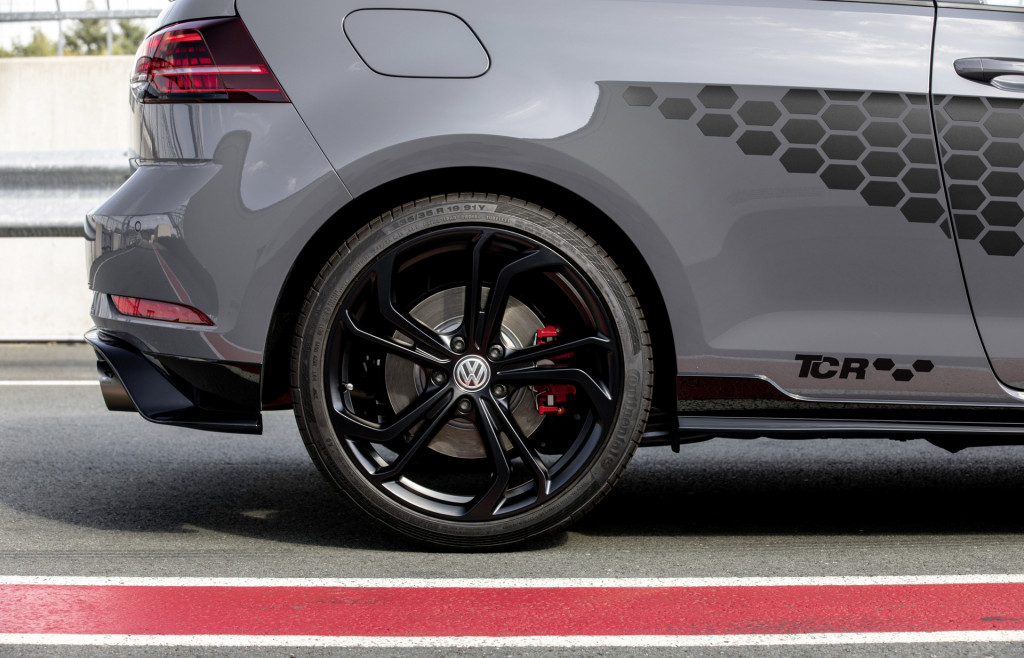 The Golf GTI retails at $56,995, while the tested GTI TCR is yours for $65,990. That's nearly double the cost of the $36,490 entry-level Golf, which should really be treated as a different car altogether.
In fact, from the entry-level vehicle right up to the super-powerful R model, the range of Golfs and their pricing are astounding.
Golf: 92kW, 200Nm, $36,490
TSI: 110kW, 250Nm, $40,990
GTI: 169kW, 350Nm, $56,990
e-Golf: 100kW, 290Nm, $61,990 (sale price)
GTI TCR: 213kW, 350Nm, $65,990
R: 228kW, 400Nm, $73,990
The TCR is advertised as "race-ready" and it meets the international rules to take it to a track and drive in TCR races. It would be tremendous fun to do so.
As for the acronyms:
GTI = Grand Tourer Injection, after the Italian Gran Turismo Iniezione. When the GTI was launched 40-odd years back, direct-fuel injection was a rarity, but it is now standard. The name sticks around in its own right to indicate a higher-spec model.
TCR = Touring Car Racing. This is an official designation that means the car performance and tech specs are for racing. You can enter the NZ TCR championships run by Motorsport NZ.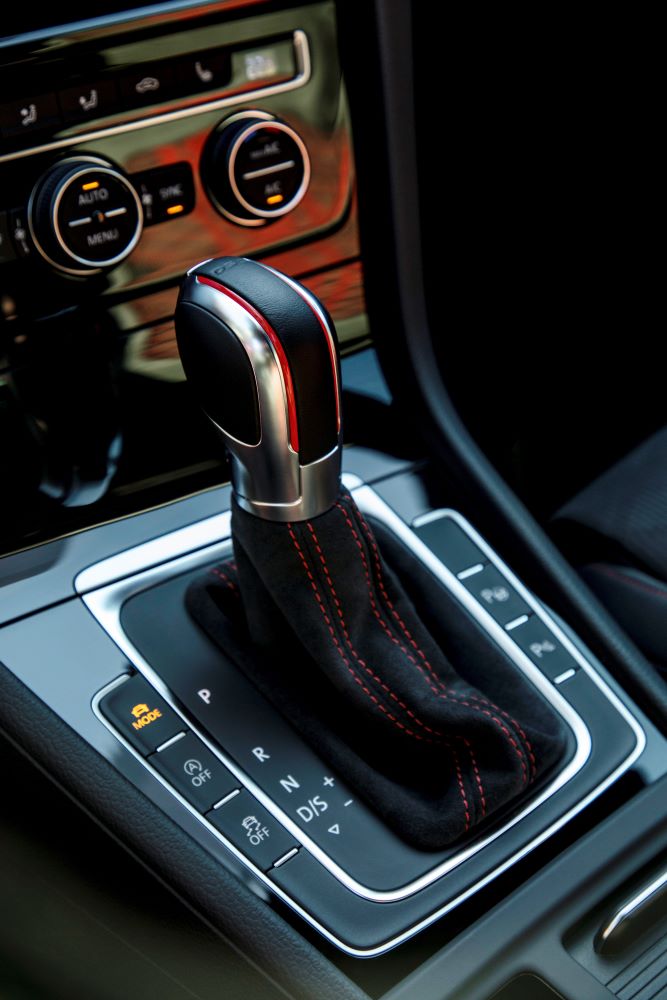 This is a car that will appeal to a certain type of driver (me) who doesn't need a big vehicle and likes to drive for fun. I suspect it will end up as a second car for people who think that maybe one day they'll head to a track with it.
It achieves that rarest of attributes – a car that makes the driver feel young and fun.
The GTI TCR is a fully ready race vehicle for under $70k, but has the city smarts to be a really good commuter vehicle, too. The question really is, what's not to like?