The fishy world of aquaculture may not seem an obvious path to the wine industry but for Duncan McFarlane, founder and chief executive of Indevin Group, moving from the Marlborough Sounds to the Marlborough vineyards was all about bringing process, consistency, and scale to winemaking.
After nearly 20 years of focusing on contract grape growing, winemaking, and land acquisition, Indevin is Aotearoa's biggest wine producer. But it is not a household name here – the wines it has created have been for the likes of British supermarkets Tesco and Waitrose. Now it has bought Villa Maria Estates, its first move into consumer brands.
Indevin, whose chairman and majority shareholder is Greg Tomlinson, a pioneer in the mussel industry and a shareholder in Heartland Bank, bought Villa Maria from receivers of the business founded by George Fistonich. The price wasn't disclosed but the Australian Financial Review suggested the receivers were seeking A$200 million. Fistonich has taken legal action over the receivership but ownership of Villa Maria has passed to Indevin.
Indevin had estimated annual revenue of $250 million to $300 million, about 5% of the total beverage-processing industry, compared with Villa Maria Estates' $175 million or so.
McFarlane discussed what promises to be a transformational deal.
What was the motivation for buying Villa Maria, such a famous consumer brand, given Indevin's history was as a contract grower and winery?
The key aspect was the strength of the Villa Maria brand. There's a lot of history that's gone into positioning that brand where it is. There's a lot of opportunity for New Zealand wine generally on the global stage.
We came to recognise that although we'd been incredibly successful in that buyers' own-brand category, there was another part of New Zealand wines we weren't participating in. We decided strategically that at some point in the evolution of the business, there would be an opportunity there. We didn't know what it would look like.
Are there people who question whether Indevin is a suitable guardian for Villa Maria?
I think that would be the case regardless of who purchased it; that's just human nature. We're not too worried about that because we'll let our actions speak for us. I think the two businesses are not as dissimilar as what people might think.
Tell us about the Indevin business model up till now.
The Indevin model was B-to-B so it has a small number of customers internationally and typically our clients would hold the brand and the marketing expertise on their side. Our job was to grow the grapes, purchase the grapes from growers, make the wine to the right quality, and our customer had the brand-building and marketing.
How does the Villa Maria transaction change that?
We signalled up front that the sales and marketing teams will stay separate. The Villa Maria team runs the branded model and that's a large team so they will continue to operate as they are. Likewise, the Indevin sales and marketing team – which is much smaller – will stay as they are. Operations and supply chain will come together over time.
Is there much overlap? Do you expect to shut down acreage or wineries?
Absolutely not. We've got a very ambitious growth plan. To achieve our long-term growth, we need to develop more vineyards, we need to partner with more growers, we need more winemaking capacity, and most importantly, we need good people. Our combined footprint is three times what Villa Maria was by itself, so, for options of style, quality, and scale, that's an enviable portfolio for a winemaking team to have.
You recently bought the Thornhill horticultural labour and services company. Why?
We identified that there was a strategic risk to our business, or an opportunity to take a leadership position in an area which is critical to the success of our industry.
How did you manage through covid with less overseas labour available?
The big labour requirement is winter pruning. It's been a huge challenge. We activated our crisis response plan in December 2019. We were looking ahead to vintage 2020 knowing that we routinely have a lot of winery staff coming from Europe so we knew we needed to start planning for what became the pandemic. We were onto it early and we left no stone unturned to get ourselves organised to manage it.
Post-vintage 2020, we recognised that a lot of those workers were going to be stuck in New Zealand so we kept them on longer than we normally would. We deployed a lot into the vineyards to do winter pruning. We also employed more Kiwis. So it's not been one silver bullet, it's been a number of different initiatives.
The industry has started pruning a lot earlier; these days, pretty much when the grapes are off, the pruning gangs are in there almost the following week. We'll be in real trouble as an industry next winter if we don't get more workers.
Have you financed the Villa Maria acquisition with bank debt or equity?
Both. All the shareholders have put more money in.
Does it make it more likely that you'll do an IPO at some stage, or more acquisitions?
No, not necessarily. We are a privately owned company. We're focusing on integrating Indevin and Villa Maria. Our shareholders are entrepreneurial so we will certainly be looking at any opportunity that comes up, but our key focus with this acquisition is having a successful integration, developing that long-term strategy.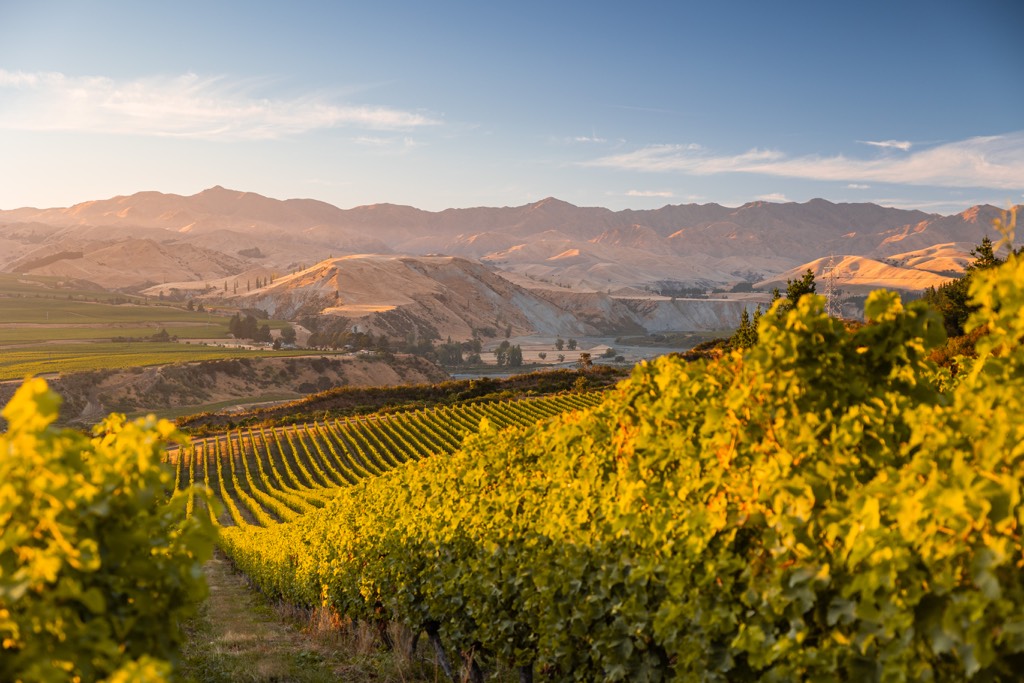 Villa Maria's Black Birch vineyard in Marlborough. Photo: Supplied.
What are the emerging trends in New Zealand winemaking?
The scale New Zealand wine industry is centred around Marlborough sauvignon blanc. You often hear discussion that we're a one-trick pony or we've got a concentration risk in one region or varietal, but the reality is that if you look at any wine region in the world, that's pretty normal. Two examples would be Champagne, and the Barossa Valley with shiraz. I think there's a lot of innovation still to come within sauvignon blanc.
What did you bring through from your aquaculture history into viticulture?
I came from a process background so certainly I came to winemaking with a mindset about consistency: how do we take the variability out? If we've got a way of maximising the quality of grapes or wine, let's embed that in how we do things and let's take the variability out of it. So, if we want variability, let's be deliberate about that. Process discipline is something I'm certain that we assisted with, coming from aquaculture.
What's been your biggest mistake in business?
We've certainly made a lot of mistakes, but none of them have been catastrophic. At times, the industry has been growing so rapidly there's been a temptation to go hard. What we've learned is you've really got to make sure that you can deliver. There was at least once on that journey where, with the benefit of hindsight, we took on too much and were guilty of not delivering on the level of customer service that we wanted to. That hit us pretty hard. Ever since, we have been very focused on getting things right at harvest.
The first new launch under Indevin ownership, though clearly long in the making, is a range of vineyard-specific Villa Maria wines. Is your premium strategy all about terroir?
That's right – and obviously with any large-scale wine business, you have the normal pyramid of price point and volume, and Villa Maria is no different. It starts with the Private Bin range and then, as you go up through that brand hierarchy, you start to see different expression of those varieties, different quality tiers, and obviously a different level of expression.
The focus on the vineyard is interesting given New Zealand's history as a producer of varietal wines, most notably sauvignon blanc.
Any varietal has different characteristics in different sites or sub-regions. In Marlborough sauvignon blanc, for example, you've got coastal Wairau, upper Wairau, southern valleys, Awatere Valley, lower Wairau, the central plains, Waihōpai, and each of those sub-regions will express style and quality differences.
What's your favourite of the single-estate wines?
I'm sitting in the heart of sauvignon blanc country but primarily I'm a chardonnay drinker. It's the way my palate has developed. I've got two favourites: the Villa Maria Single Vineyard Keltern Chardonnay from Hawke's Bay and the company's McDiarmid Hill Chardonnay from Gisborne.
This interview has been edited for clarity.