There are plenty of excellent new electric vehicles on sale in New Zealand, often from firms you would not even have heard about a few years ago.
BYD, Polestar and Tesla are giving traditional carmakers a run for their money, and often beating them.
China has a buffet of EV makers with vehicles that will eventually make it to NZ, but startups in Europe and the US are also coming up with interesting creations.
It's just a shame we drive on the wrong side of the road, so it's more difficult to sell them here.
Here are some of the vehicles we won't be seeing in NZ any time soon.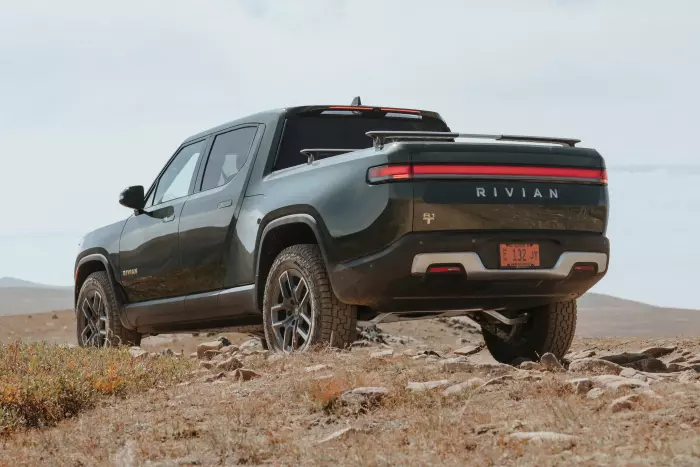 Rivian R1T
It is a flat no from the man in the Rivian press office. The California-based manufacturer has no plans to sell its electric utes here any time soon.
That's a shame, because this is a seriously impressive vehicle.
The R1T ute will do 0-100km/h in about 3 seconds, tow five tonnes and wade through nearly a metre of water. It has four standard plugs to run household gear and six USB-C charging outlets.
Converted from US dollars, it would be $120,000 here. An SUV version has similar specs and price.
Rivian is aiming to build 50,000 cars this year as it scales up.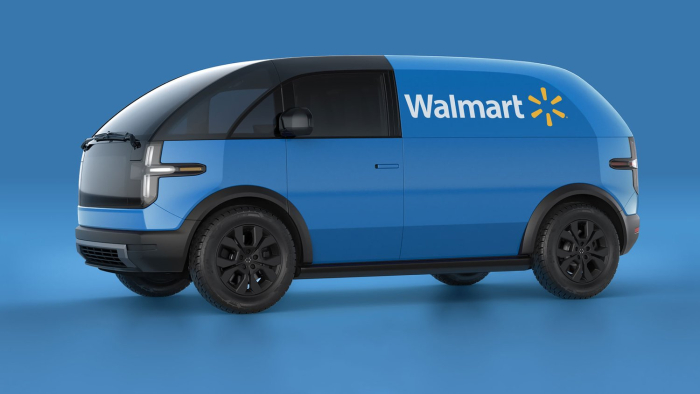 Canoo
US-based Canoo has created a funky electric van focused on deliveries, tradies and people with lots of things or multiple greyhounds (you know who you are).
Although it's not yet making them, it's just sold 4500 vans to Walmart, which has an option to take another 5500.
Fleet leasing firm Zeeba has ordered 3300 with an agreement for 2000 more, and 9300 were sold to another hire firm. Plus the US army is buying them.
So Canoo's vans are either very good or the company has one helluva sales team. Price at launch in the US will be from about NZ$56,000.
Production will start within the next couple of months with a target of 80,000 units in 2025.
The coolest thing about the Canoo is that it is built on a "skateboard platform", which allows you to swap it from, say, van to ute.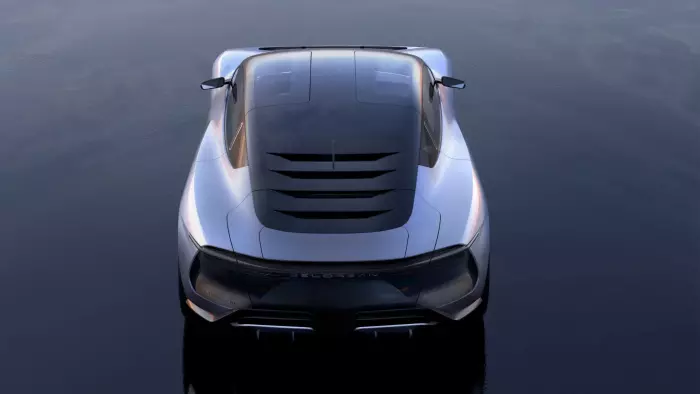 DeLorean Alpha5
It's back to the future for DeLorean, with its gullwing Alpha5 set to debut next year, but there will be no right-hand-drive model.
It is a beautiful car, but if the purchase process is anything to go by, I'd be wary. How to buy:
1) Join the US$88 (NZ$142) Alphas Club.
2) Pay US$3,497 (NZ$5,630) to reserve your manufacturing slot. Wait, and then pay however much the final retail price will be. You can also sell your production slot, but there's no refund.
The Alpha5 is being designed by Italdesign, who created the original DMC-12 that Doc Brown used to build a time machine in Back to the Future.
Although it is meant to be in production next year, details are sketchy on pretty much everything, including where it will be built.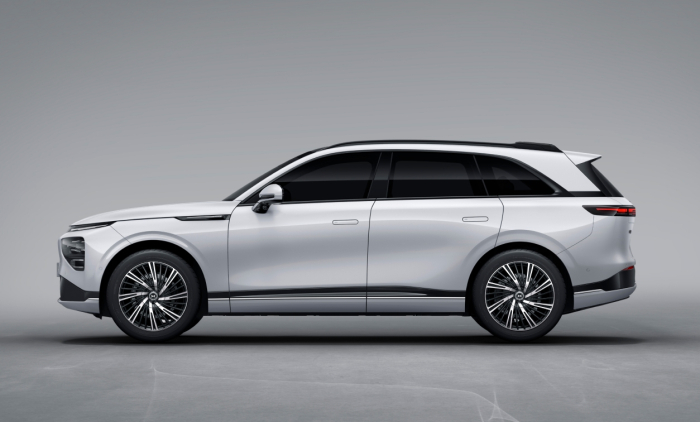 XPeng G9
China's XPeng is not planning on selling in NZ any time soon – in fact, its press office was surprised that Tesla sells a lot of cars here and wanted more information on our market.
Its marquee product, the G9, has recently gone on sale in parts of Europe for around NZ$100,000. For that, you get a good-looking SUV with a range of 570km, and top variants capable of 0-100km/h in 3.9 seconds.
XPeng is promising Europeans a "new level of sophistication".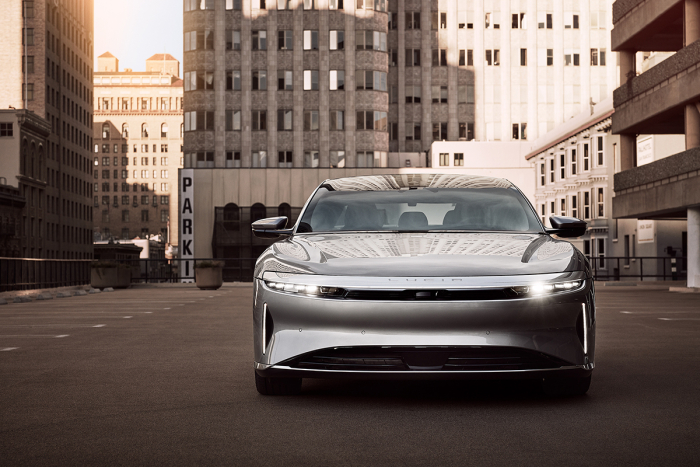 Lucid Air
With a range of about 800km and a 0-100km/h speed of about 2 seconds, it is no wonder the Lucid Air is the 2023 world luxury car of the year and the US Motortrend 2022 car of the year.
The Lucid Air comes in four variants and offers super car performance in a sedan package. It is technically advanced and takes just 12 minutes to charge enough for 320km range.
Prices start at NZ$143,000, which would be the base model with a 660km range.
US-based Lucid is on track to make 10,000 cars this year, for sale in America, Europe and Saudi Arabia.
The UK's Autocar publication reported a year ago that a right-hand-drive version is planned, but nothing has yet eventuated and Lucid did not reply to BusinessDesk's email.
Next year, Lucid will introduce an SUV, called Gravity.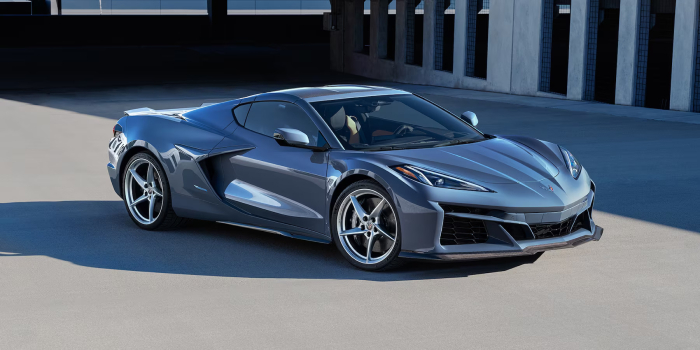 Corvette E-Ray
This year, the Corvette E-Ray hybrid will go on sale in the States, ahead of a full EV. Chevrolet/GM apparently wants to turn Corvette into a full brand in its own right, with four-door and SUV electric versions.
That's a well-trodden path now for any sportscar maker to go down.
In the US, Dodge is also planning an EV muscle car.
The C8 Corvette on sale in NZ now is a masterpiece and I can't wait to see an electric version, or even the 2024 E-Ray hybrid, which combines a 6.2-litre V8 with a front-axle-mounted electric motor to create simply bonkers performance. Here's hoping we see it here.
Chevy will also release a Silverado EV this year with specs not unlike the Rivian above.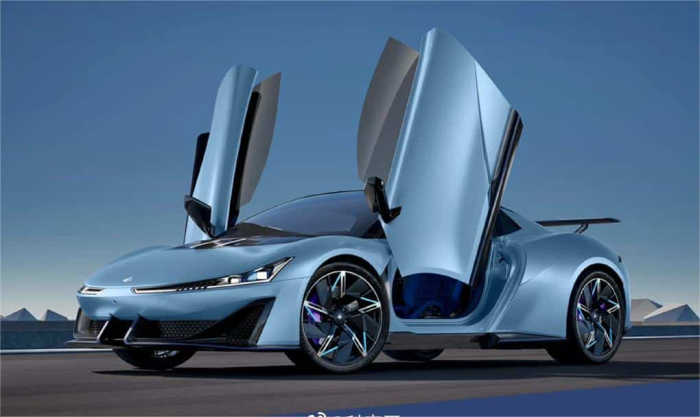 Aion Hypercar SSR
Introducing China's first supercar. The Aion Hyper SSR costs about NZ$300,000 and has been developed by Aion, a subsidiary of the massive GAC, with assistance from the Chinese aerospace industry.
And acceleration? 0-100km/h in 1.9 seconds. Wow! It is powered by front and rear motors that produce 900kW of power and 12,000Nm of torque.
An electric-lifting spoiler and carbon-fibre diffuser can quickly generate downward pressure when needed.
We're unlikely ever to see a version for NZ, but Aion is rumoured to be entering the Australian market next year.
So we may see other models here, such as the Hyper GT, which features scissor doors and looks to be a Tesla Model S competitor but in the US will sell for about NZ$55,000.