This month, we look at high-end home saunas, Christchurch's newest luxury hotel, and where you can lay your hands on a 1963 Mercedes-Benz 190SL.
Super charged
Lexus has ramped up its hybrid and electric offering with the launch of the NX 350h HEV, the NX 350h Limited HEV, the NX 450h+ F Sport PHEV, and the UX 300e, its first fully electric car.
As you'd expect from the marque, this range is as big on luxury as it is small on carbon emissions.
BusinessDesk recently test-drove the UX 300e – a compact crossover SUV with a starting price of $79,900 and a range of 360km – from Tauranga to Auckland and can report it was a comfortable experience indeed: think heated and ventilated leather-accented seats, a 13-speaker audio system, 10.3-inch infotainment screen, Apple CarPlay and Android Auto support, wireless phone charging, and a heated steering wheel for chilly winter mornings. With a 150kW/300Nm electric motor on the front axle, paired with a 54kWh battery pack, it's a quick and stylish little number.
A good vintage
If you're in the market for a classic car or motorbike this year, Webb's are holding their second Collectors' Cars, Motorcycles & Automobilia auction on Aug 14. Already in the catalogue is a cracking 1963 Mercedes-Benz 190SL and a 1927 Cadillac LaSalle Roadster – one of only seven that were produced in right-hand drive.
Hot stuff
Once a 70s status symbol, the sauna is again à la mode, particularly among the wellness set, due to its immune-boosting, stress-relief and sleep-inducing properties. Australian company Found—Space make four state-of-the-art infrared saunas for use at home – the City Compact, Premium Range, Lite Range, and Outdoor Barrel. These saunas are high-tech and include colour therapy, halo lighting, and Bluetooth connectivity.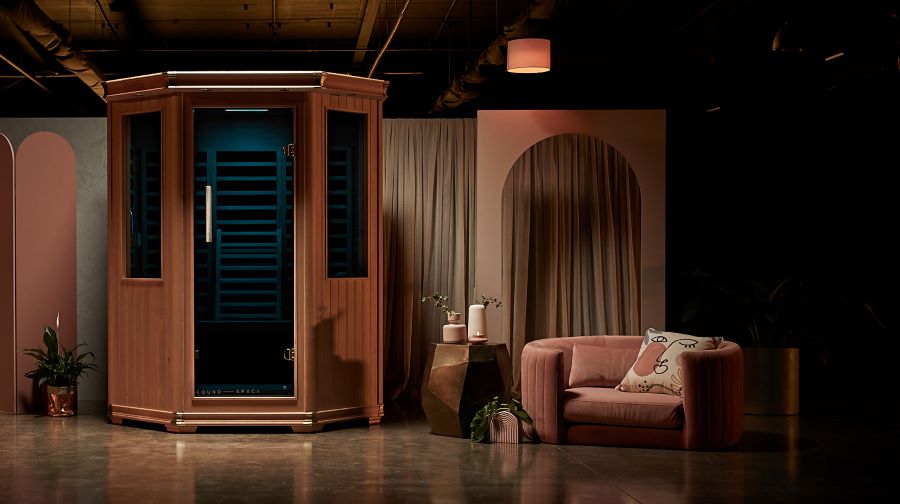 The Found-Space Premium three person sauna.
Home away from home
A new player in the luxury hotel market is about to open its doors in Ōtautahi/Christchurch. The Mayfair welcomes its first guests on July 6 after a four-year, $23m development.
Located on the corner of Victoria and Dorset Streets, the five-storey boutique hotel has 67 rooms on offer, including premium suites and "top of the house" rooms that boast 3.3-metre high windows, giving impressive views across the city. Architect Tim Field oversaw the hotel's aesthetic, which he describes as "modern, minimalist and elegantly detailed", while Jeff Merrin of Lume Design created the interior: think American oak, Italian ceramics and an understated colour palette of white, dove grey and warm earth tones.
In-house dining is overseen by executive chef Nick Tatom (Hello Sunday), who offers an à la carte daytime menu, high tea and evening cocktails at the hotel's Majestic at Mayfair café and cocktail bar and lounge.
Yes, Ma'am
Anglophiles rejoice. To mark Queen Elizabeth II's platinum jubilee, which was celebrated during an extended four-day bank holiday weekend from June 2-5 in London, Burberry has created a commemorative 90cm x 90cm silk square jubilee scarf, which is now available in the brand's store in Newmarket, Auckland. Woven in Italy from silk twill, the the $770 limited-edition print has been hand-illustrated with British flora and fauna, including yew trees, bluebells, butterflies and four birds, which represent each of the four nations of the United Kingdom.


Softly does it
With travel back on the agenda, it pays to invest in some quality flight wear. Waiheke Island's Ahipao hand-make their ethically and sustainably sourced travel wraps in two- or four-ply cashmere, to be worn either as a scarf, wrap or blanket. The wraps come in two sizes: 80cm x 180cm ($499) and 90cm x 170cm ($799) and they're a smart and stylish choice for travel – cashmere is super-soft, lightweight, and up to three times more insulating than sheep's wool.
Adding some more glamour to Auckland's Queen Street, design store SC Luxury is due to open its doors at number 131 on June 17. Specialising in imported luxury furniture, lighting and design accessories, owner Ian Cavit is hoping to attract the interior design and architect crowd with brands including London-based Square in Circle and Lombardy-based Riviere, and with Latchezar Boyadjiev's beautiful raw-edged, glass, steel and brass lights from David Alexander Lighting.
Diamond life
After 110 years in business, Van Cleef & Arpels have opened their first maison in Auckland's heritage Dilworth Building on Queen Street. The store is elegantly decorated with the brand's signature flowers and bird motifs and will stock the Alhambra, Frivole, Perlée and Between the Finger rings collections, as well as high jewellery, engagement rings and timepieces.