Like many neurodiverse people, Richard Rowley spent his childhood feeling like he was both naughty and stupid.
In fact, until he was diagnosed as having attention-deficit/hyperactivity disorder (ADHD) in his early 40s, he spent a lot of time "feeling like a bloody alien walking around".
"For most of my life, I thought I was weird. I felt like a bad person, a naughty person. I didn't fit in."
Rowley left the expensive English private school his working-class parents had scrimped and saved to send him to with few academic qualifications and embarked on a life focused on taking drugs, listening to Acid House music and going to clubs and parties.
During his 20s, he managed to get a law degree – despite only ever attending one lecture – and worked briefly as a lawyer, then moved on to a variety of other jobs, including selling cars and marketing. But he never enjoyed any of them, he wasn't particularly good at them, and he felt as alienated in the workplace as he had at school.
Rowley's life started to change when he was in his early 30s and computers arrived on the scene. "This amazing thing happened called computers and all these neurodiverse people had a place," he says.
He returned to university and did a master's degree in computers, then trained as a secondary-school teacher. After moving to New Zealand about 17 years ago, he worked in several Auckland high schools, more in tech support than teaching, but he still didn't feel he belonged in the workplace.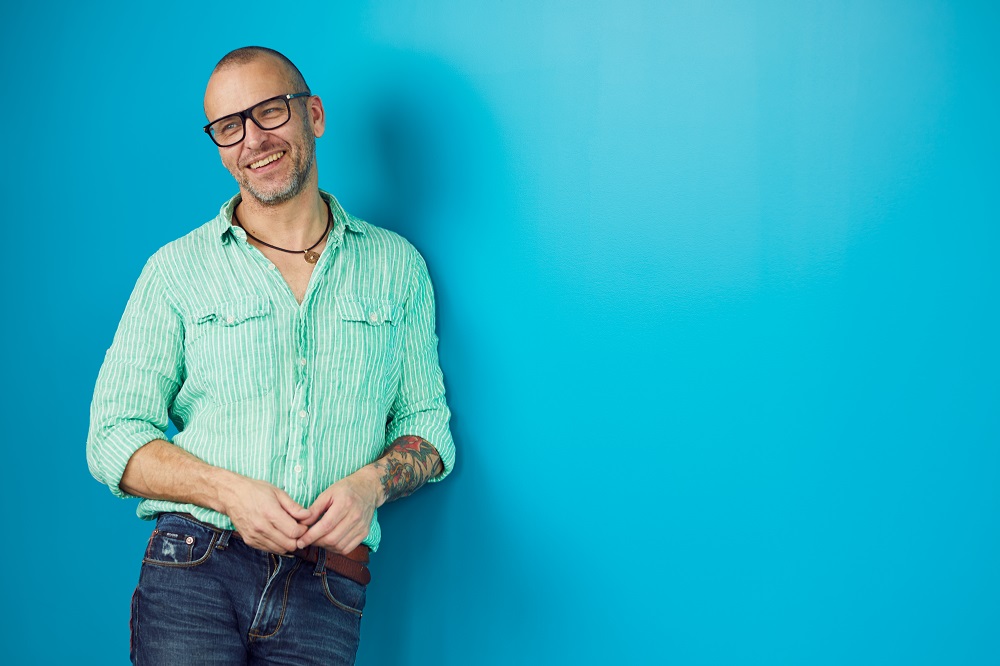 The Mind Lab's Richard Rowley. Photo: Supplied.
However, about six years ago, his working life took a completely different turn when he started working for The Mind Lab, which runs programmes to ensure that what we're teaching young people will meet the needs of the future.
Finally, he'd found a workplace that was accepting and encouraging and valued his different way of looking at the world and the things he was good at – and didn't judge him for the things he wasn't good at.
"The world would be awful if it was filled with people like me because nothing would get finished," he admits. "I like finding solutions but as soon as I know something works, I'm not interested any more."
Now Rowley wants the estimated one in seven people whose brains are wired differently – people with ADHD, autism spectrum disorder (ASD) or dyslexia or Tourette syndrome – to be able to work in similarly inclusive environments. He's working with employers to develop a New Zealand neurodiversity certification programme called Brain Badge. So far, two companies – The Warehouse and Auckland Transport – have signed up as early adopters but Rowley hopes another eight will get on board to help develop the programme.
The goal of Brain Badge is not just to reduce the high levels of joblessness among the neurodiverse – at least 40% of people with ASD, for example, are either unemployed or underemployed – but also to give employers a competitive advantage. The fact is, Rowley says, that having neurodiverse staff in your workforce is good for your bottom line.
"I'm able to help organisations understand the potential of unlocking this capability in terms of dollars."
Natasya Tucker, co-founder and CEO of DivergenThinking, an Auckland company set up last year to educate big business on why they should welcome neurodiverse staff, agrees. She points to research by the Australian Institute of Company Directors that found well-managed neurodiverse teams can do more in less time, for less cost. That's borne out by the experience at JP Morgan in the US, which found that people on the autism spectrum are highly focused and less distracted by social interactions. They can achieve between 48% and 140% more than their neurotypical colleagues.
"When you provide an environment that is welcoming to neurodiverse people you will increase productivity, improve quality and boost innovation," Tucker says. "Just don't expect them to go to Friday night drinks."
But employers throw a lot of obstacles in the way of neurodiverse staff, starting from how they word their job advertisements. You're unlikely to get applications from someone with ASD if you say you want a technical specialist who is also a team player, for example.
"You actually don't need a jack of all trades and a team player if you're looking for a technical specialist," says Tucker. "You're eliminating people if you use homogenous templates."
Job interviews can be just as problematic for the neurodiverse. As Tucker points out, autistic people tend to be very literal so they may provide unexpected and disconcerting answers, such as the prospective intern who, when asked what they liked best about working for the company, replied, "Lunch."
For people with ADHD, open-ended questions can be particularly difficult. "They can get very lost in the question if it's an open-ended one, so it's better to ask a very specific question."
But even if a neurodiverse person successfully gets through the application and interview process, keeping their job can also be difficult.
"The working world is not particularly well suited for autistic people," says Catherine Trezona, national manager of autism information organisation Altogether Autism.
An online survey her organisation carried out in 2017 identified three key changes needed for autistic talent to thrive at work: recognition of special talents and skills, working with people who believe in their autistic workmates, and matching skills to tasks.
Something as simple as providing clear, direct and preferably written instructions can prevent a lot of misunderstanding. So can providing private office space, flexible working hours and a safe place for time out. Giving staff earphones to help reduce noise and lowering the lighting can be helpful for those who are sensitive to light and noise – and it's probably best not to put your IT team in the middle of an open-plan office.
Both Tucker and Trezona believe the long-term effects of covid 19 will be good for neurodiverse people looking for work. As Tucker points out, border restrictions mean employers are having to hire from within New Zealand, which she believes will provide opportunities for the neurodiverse. "There's a lot of under-utilised talent here."
Trezona says greater acceptance of working from home is also a positive development.
"Covid has been a gift because it's taught us a lot about working remotely. That sort of work can be really suitable for an autistic jobseeker as it means they can control their physical environment and be really focused on the job at hand, and they don't have to get caught up in the social dynamics of most workplaces."