Why you should subscribe to BusinessDesk
Invest in the facts. Invest in a greater knowledge of New Zealand and how it works.
A BusinessDesk subscription gives you access to news and commentary you won't find elsewhere.
BusinessDesk reporters include Pattrick Smellie, Rebecca Stevenson, Paul McBeth, Rebecca Howard, Jenny Ruth, Gavin Evans and Victoria Young, Dan Brunskill and Andy Fyers.
And at a time when others would rather write about the Kardashians, or syndicate content from overseas tabloids, we are proudly all about serious journalism.
A BusinessDesk subscription is your investment in staying informed, and getting ahead. Each day we write about people, businesses, politics and more.
With a 10-day free trial, you can support journalism with no risk to your own balance sheet.


Our columnists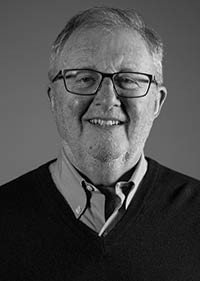 Brian Gaynor is the non-executive chairman of Content Ltd, the company which owns BusinessDesk. Brian co-founded Milford Asset Management and was a longterm economic commentator the the NZ Herald, before moving exclusively to BusinessDesk. He writes a column each Saturday morning, and an occasional mid-week one.
BusinessDesk's columnist line up:
Jane Clifton, Friday: politics
Brian Gaynor, Saturday: business and businesspeople
Jehan Casinader, Saturday: social issues and politics
Victoria Young, Saturday: money and the people making it.
Peter Griffin, Thursday: Tech and startups
David Chaplin, Wednesday: investment industry
Pattrick Smellie: politics and business

About our journalism
An award-winning roster of staff reporters.
10-20 new stories each weekday.
Traditional news values, including a thorough editing process.

About this site
A superb search engine to use as a research tool for surfacing more than a decade of our journalism.
Instant alerts based on your keywords — receive full stories on email as we publish them.
Save stories to easily find them.

About our email service
Full articles every time. We don't email you the first few paragraphs and get you to click a link. You are a subscriber and you are entitled to the whole story.
Choose to receive every article as it is published, or just the ones that matter most to you (or your boss)
Daily Digest of everything we've published (in its entirety) at 6pm each day.
An individual BusinessDesk subscription costs just $24 a month or $249 a year (about a coffee a week).
We offer greater discounts for groups and corporates.
More than half of New Zealand's journalism jobs have disappeared in the past decade. We believe New Zealand business needs strong journalism to keep investors and the broader public informed. Your BusinessDesk subscription helps us maintain and grow our newsroom.
SUBSCRIBE TODAY for our 10-day free trial. We won't charge you anything for 10 days.

Not convinced yet?
Subscribe to our Daily News Update free newsletter.