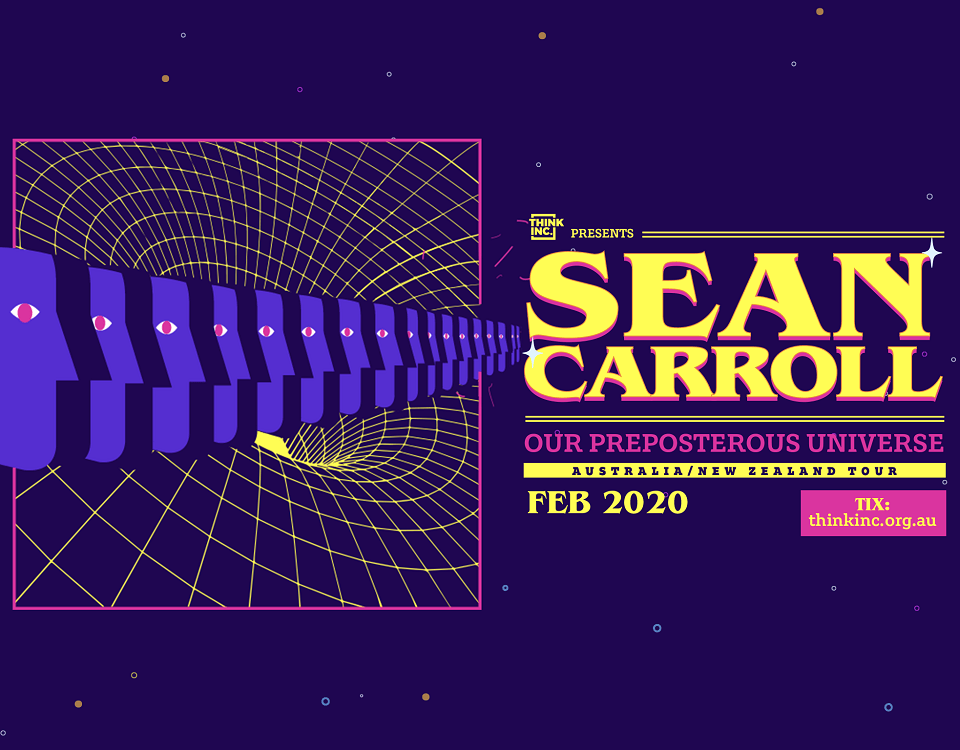 Finally, your chance to fully understand quantum mechanics from one of academia's most engaging scientists.
Subscribe to BusinessDesk before Wednesday, February 19, to be in to win one of two A-Reserve double pass to see physicist Sean Carroll at the Bruce Mason Centre.
The ticket packages are valued at $280 per pair.
Professor Carroll's tour, presented by Think Inc, is called Our Preposterous Universe.
As a research professor and theoretical physicist at the California Institute of Technology, Professor Carroll has sought to answer some of the most fundamental questions about our existence and the nature of reality itself.
In his talk, Reality itself will come under the microscope as he questions the fundamental nature of the universe, where we've been, where we're heading and what that can tell us about the purpose of our journey. He has the ability to transform you from a nervous wreck to a regular wreck. Or, if that's too hard, he might be able to find a different universe with a much more confident you that we prepared earlier.
Professor Carroll understands that one of the most unnerving things about the universe is everything about it. Add on to that the undeniable fact that more stuff keeps happening and it's clear that we are in desperate need of someone who is able to sort this all out for us. He doesn't fall for easy answers or unsatisfying comforts. Instead, Professor Carroll strives to understand the fabric that makes up our world and pass that understanding on to you.
When Professor Carroll isn't busy writing bestselling books and solving some of our greatest mysteries, he fills his time by acting as a science adviser for movies such as Avengers: Endgame. In 2018 he began the popular Mindscape podcast with interviews that cover physics, philosophy, pop culture and everything in between.
Off the back of his most recent book, Something Deeply Hidden: Quantum Worlds and the Emergence of Spacetime, Professor Carroll is coming to New Zealand for the first time to break down quantum mechanics, and explain why there are 'many worlds' and an infinite number of parallel universes.
This event will consist of an hour-long conversation between Professor Carroll and the event host followed by a Q&A session.
Professor Carroll is talking at the Bruce Mason Centre in Takapuna on Saturday, February 22. Find more details at Auckland Live.
Already a subscriber? We've emailed you a separate ticket offer.