Brian Gaynor passed away this morning, after a brief illness.
Brian co-founded Milford Asset Management and was instrumental in the revitalisation of BusinessDesk, both as a major shareholder and the chair of its board before the sale to NZME.
Among many accolades, Brian was twice awarded the NZ Shareholders Association Beacon Award in 2020 and 2006.
His distinguished career included roles as a partner and head of research at Jarden, a member of the New Zealand Stock Exchange, chairman of the New Zealand Society of Investment Analysts and chairman of the Asian Securities Analysts Council.
Milford has grown into one of New Zealand's most successful investment houses, with $15 billion currently under management.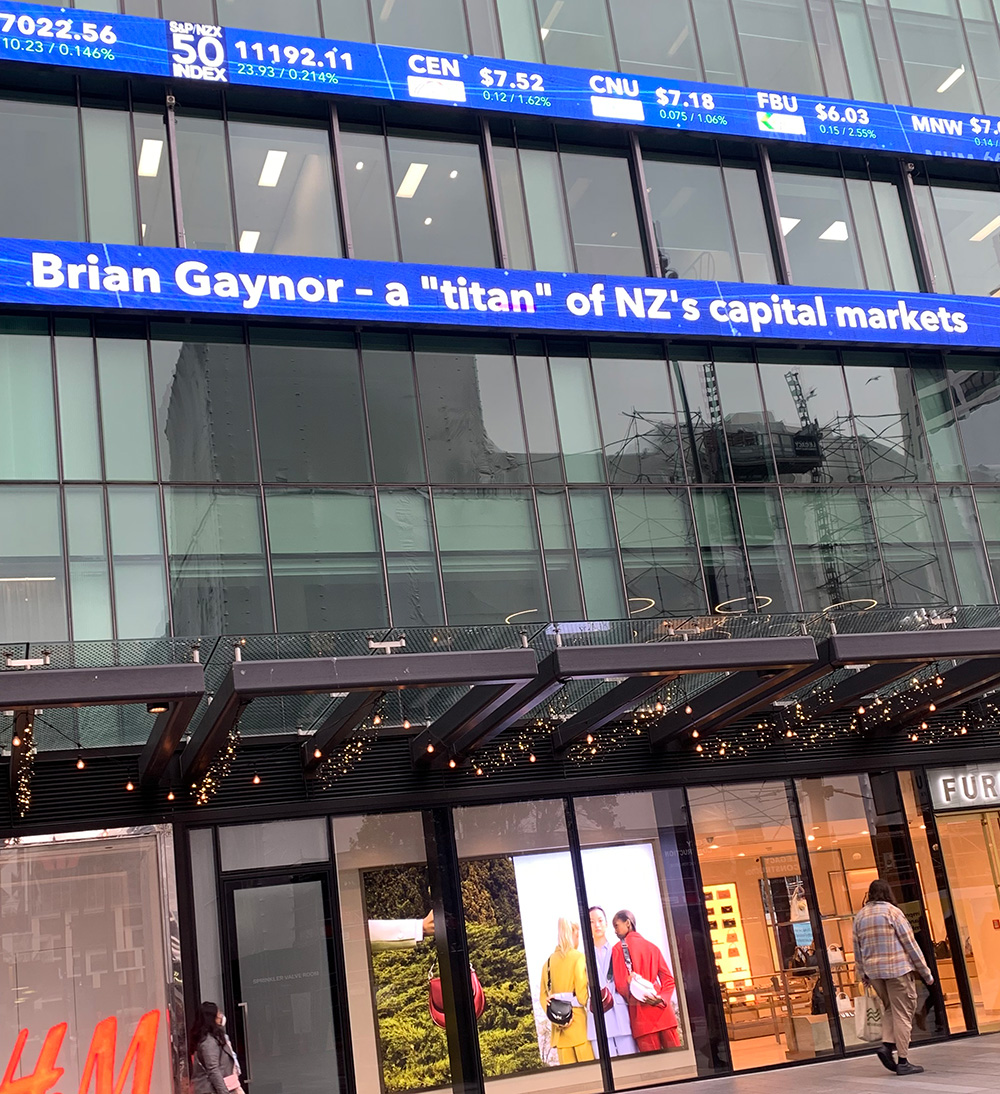 The NZX ticker in Auckland pays tribute to Brian Gaynor.
Brian invested in BusinessDesk because it meant he could help create the journalism he felt New Zealand needed.
Brian wrote a column in the NZ Herald for 23 years, before he began writing for BusinessDesk. In recent times, his column also returned to the print edition of the Herald.
We at BusinessDesk express our deepest condolences to Brian's family and all who knew him.
We are devastated.
Details of a memorial service will be released in due course.
---
Pattrick Smellie - Brian Gaynor: a personal obituary
---