The Productivity Commission says immigration needs to focus more on a globally mobile pool of top talent to help us build world-class firms. Jem Traylen talks to our business innovators about the talent we need to attract and the push and pull factors that will get them here.
When the Productivity Commission says in its latest report that the migrants with the greatest potential are also the ones who are the most mobile, they might have had venture capitalist Rob Vickery in mind.
His career began in the UK's financial sector, which opened doors for him to move to LA. From there, he eventually started a venture capital firm that saw him doing business in the US, Latin America and Israel.
Three years ago, he landed on our own shores pursuing what he calls "a giant business opportunity" but was even more excited to discover our country is "absolutely fantastic for kids".
That's why he decided to put down roots – knowing his family is safe, happy and in a stimulating environment gives him the peace of mind to release himself more fully into the business.
He says home life can be much more challenging in other countries where there might be heavy levels of pollution or rising inequality, homelessness and crime.
"I mean, I lived in Los Angeles and that is the biggest crisis I've ever seen, and it's just that kind of thing I'm not having to worry about quite so much here."
This is what specialist immigration lawyer Mark Williams calls the "push factor" that can send global talent our way, which we need to align with the "pull factor" that is our lifestyle advantage.
The problem is other countries also have pull factors and are being much smarter in their approach.
Williams, who is a partner at Lane Neave, has clients who are trying to recruit as many as 20 specialists at a time from overseas.
Don't assume
He says the biggest error made by the NZ government is assuming that just because we live in a wonderful country, people will come, regardless of what rules we set.
"That's just not the reality, especially at that higher skill level – the two or three per cent of ultra-talent the whole world is chasing."
He says they're not going to be attracted to a country that just offers "pathways" to residency when some countries are granting residence without them even having landed a job offer.
Immigration lawyer Mark Williams says a pathway to residency is not enough to attract the ultra-talented. (Image: Supplied)
In its report, the commission highlighted Australia's global talent visa, which does exactly that.
Williams says some countries are simply taking the approach that if you have certain types of qualifications and experience and you've got a certain amount of money, then: "Here's a residency visa, come straight in".
"They're opening it up, knowing that if they attract the right cohort, that group will come in, some of them may fail, or it may not work out, but they won't stay here – if they can't get a job, they'll move off."
The previous government started experimenting with an approach like this by partnering with the Edmund Hillary Fellowship (EHF), a subsidiary of the Hillary Institute.
EHF selected 400 international fellows for a leadership program that came with a special "global impact" visa that gave them 30 months in which they could come and go as needed.
It also gave a pathway to permanent residency if they demonstrated some impact on the country.
More than a hundred NZ fellows were also selected to help speed up the process of finding the local connections they needed to succeed.
Portfolio approach
EHF's chief executive, Rosalie Nelson, says they took a "portfolio approach" selecting a wide mix of people including investors, educators, scientists, technologists and social impact leaders.
"We went wide on the expectation that there'll be a percentage, it might be 20%, that have a massive impact for the country, and then there'll be some that perhaps do less."
Vickery was one of those selected for the program and is one of four fellows to have set up a venture capital fund to invest in NZ startups.
Andy Hamilton, who was the founding chief executive of The Icehouse business incubator, says the people coming in on the global impact visa were "extraordinarily valuable" with their connections and in being great cheerleaders for the country.
He says you could just go to EHF's talent manager and say: "I've got a startup doing this, they'd love to talk to people in fintech", and the utility and experience were just incredible.
Hamilton would like to see something like a global impact visa in NZ that's specifically focused on picking people that want to build high value, highly productive startups.
Creators and builders
He says there are two kinds of talent we need more of – company creators and company builders.
The creators take companies through the very high-risk "product-market fit" phase which tests whether there's sufficient demand for what the firm has to offer.
If the company survives that phase (many don't) it then needs builders – product managers, marketers, engineers, coders – who can help scale the business internationally.
Hes not sure something like the global impact visa is needed for them, but whatever the rules are, they need to be a whole lot more flexible and responsive than they have been in the past – the new skills green list is a positive step forward in that regard.
A lot of the talent needed at the growth stage also needs to be found locally, and current Icehouse chief executive, Liz Wotherspoon, says tech business founders will be attracted to countries whose education systems are accelerating the production of graduates in "STEM" subjects (science, technology, engineering and mathematics).
Inevitably, much of the homegrown talent will eventually head overseas, but Wotherspoon says she's always been conscious that while organisations can't build dams, they can try to manage the flow.
"It's a sense of being really conscious that people will come and go – and how do we manage that in a way that doesn't put a huge strain on the people in the business, doesn't mean that new projects or innovations get deferred or parked indefinitely?"
Eliminate the negative
It hasn't helped that some of the country's "push", or negative factors, have been amplified during covid.
She says, "I think those negative perceptions are getting stronger and if we don't make it easier for people to come in, it's going to get even more challenging."
Last year, NZ Story commissioned research that showed some markets had started seeing us as "isolated, unfamiliar, unprepared and closed".
But one silver lining is that the lockdown experience taught us we can do things differently and enable people to work away from the workplace, and that extends offshore as well.
There are ways we can neutralise the push factor of isolation if we are innovative enough.
Nelson points to Estonia, a small country in Northern Europe, which some consider the most advanced digital society in the world.
It recently introduced a "digital citizenship" that was not bound to a physical place.
Nelson says it's an idea that's worth exploring because quite a number of their fellows have an attraction to NZ entirely based on our sense of identity and values, "as opposed to a physical landmass down at the edge of the world".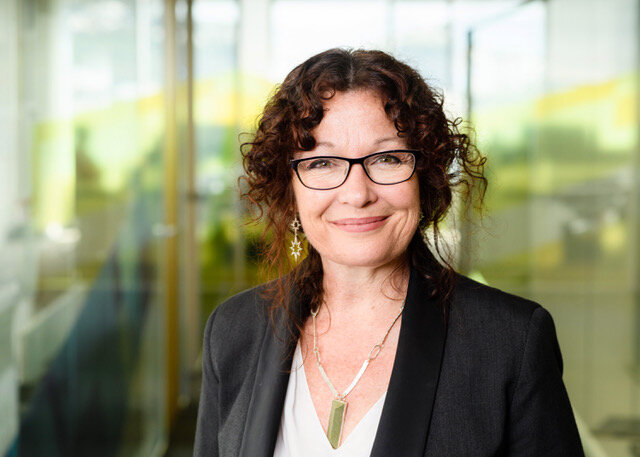 Edmund Hillary Fellowship chief executive, Rosalie Nelson, says our values and identity are attracting top talent to NZ. (Image: Supplied)
Vickery agrees that, as well as people like himself who want to settle here long term, there are many who are "geographically fluid" who might want to chase the summer, coming here for six months and then go somewhere warmer in winter.
"I know people who work for Fortune 100 tech companies who live in buses and campervans because they get the chance to go wherever the hell they want.
"If we could welcome a few of those types here, it could be quite interesting."
However, Williams believes that focusing on NZ being a great place to raise children is something to consider.
He says: "If you're single and want to have fun, Australia is probably a better option," but NZ traditionally does well in attracting families and getting them to settle down long term.
In terms of positioning the country in the war for talent, families with young children are our "sweet spot" for long term settlement outcomes.
Williams says the key to selecting the right people is to build on the partnership with the private sector that started with EHF.
Dredging for gold
He says we should be using entrepreneurs to attract other entrepreneurs by getting their input into the policy settings and having them sit at the table with government officials when applicants are assessed.
He likes to use the analogy of building a gold dredge – there's a layer of dirt that doesn't have any gold in it (in dredging lingo the "overburden"), which has to be removed first.
The next layer (called the "pay") is a mixture of gold, pebbles, rocks and more dirt.
It's difficult for the regulator to let the gold through while dredging out the overburden and all the other stuff that's mixed in with it because you have to be very prescriptive in terms of the rules, so you end up missing some of the gold, or worse, the gold does not go in the "box" because it's already full of overburden.
Hamilton agrees, saying the global impact visa proves you can successfully devolve some decision-making to private sector partners, particularly when it concerns that top tier of company creators.
For example, if a creator is successful in getting investment from an approved NZ venture capital fund, that could be taken as a signal they have private sector backing and trigger a faster process for bringing them into the country.
"I think if we want to be really responsive in this war for talent in the world, we need to be cognisant that it doesn't have to just be the government doing it all."