The focus of New Zealand's future health services has become a little clearer with the first funding package announced by the new Māori Health Authority.
The decisions revealed Tuesday, worth $22 million, are the first significant allocation for Māori health to emerge from the government's health reforms, which are replacing 20 district health boards with two national agencies – Health New Zealand and the Māori Health Authority.
The first $3.2 million would help formalise the existing iwi-Māori partnership boards, whose role will include agreeing with the two national authorities on local priorities and services, Māori authority co-chair Tipa Mahuta said at Ngāti Toa's Takapūwāhia Marae in Porirua.
The broader focus is to invest in the capability and capacity of Māori to lead their own health futures, she said.
The package includes $6m to help Māori providers innovate and be more sustainable, $5m to support kaupapa Māori approaches to population health, $3m for mātauranga Māori initiatives, $2m to develop the Māori health workforce, and $2 million to expand existing rongoā (traditional healing) services.
Mahuta said this was the first step in honouring the authority's commitment to embedding mātauranga Māori (traditional knowledge and holistic thinking) into the health system.
Outcomes focus
National Party health spokesperson Shane Reti told BusinessDesk the $3.2m being spent on the iwi-partnership boards was money that's not going to fix hips, knees or cataracts.
He said Māori are telling him they're concerned they are among the more than 35,000 people waiting more than four months for their first assessment by a specialist.
Reti is also looking for more information on outputs. For example, how many doctors and how many nurses will be produced from the workforce funding, and over what timeframe?
"I think until we can have those discussions, all we're doing is funnelling money into bureaucracy for no obvious accountability."
Reti said National would reinstate health targets "to hold ourselves accountable to focus management on the issues for Māori".
The Labour-led government in 2018 scrapped better public service targets, which included increasing infant immunisation rates and lowering the incidence of rheumatic fever. Last year the Labour government abandoned a wider range of health targets in favour of "indicators".
Not a tweak
"We're not here to tweak things. We're all here to completely transform how we do things," said Health NZ chair Rob Campbell at Tuesday's ceremony.
Health NZ would also invest heavily in Māori solutions and embed Māori approaches into all public health services over time, he said.
Ngāti Toa chief executive Helmut Modlik told BusinessDesk that having Māori leading the reforms gave everyone confidence the reforms wouldn't be another "government shuffle".
"They're our people. They know intimately the realities of the reasons why this reform programme has been implemented."
Those realities include a life expectancy for Māori that is more than seven years below that of other NZers.
Rob Hennin, chief executive of health insurer nib NZ, told BusinessDesk it was great to see the authority start to fund services that would address those shortcomings and that iwi would be able to co-design health services to meet their needs.
"We've seen this work well in our experience with iwi, with Māori much more likely to use health services they know are designed by Māori for Māori."
Pou in the ground
The chief executive of the Whānau Ora Commissioning Agency, John Tamihere, told BusinessDesk the $22m is a tiny fraction of the overall health budget, but for Māori it is a "pou" (goalpost) in the ground that has uplifted their leadership.
"We're just so delighted to be able to prove our own net worth without others standing over us all the time.
"The sooner they go, the sooner we can stand up our own authority and the better the money will be spent," Tamihere said.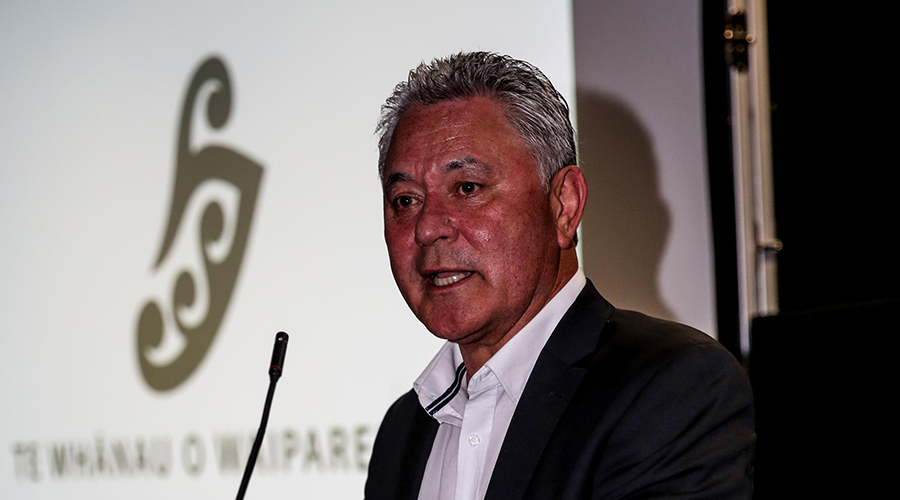 John Tamihere: new funding is a pou in the ground that uplifts all Māori health leaders (Image: supplied)
Last year, Whānau Ora won two cases in the High Court against the Ministry of Health when the latter refused to supply data that would assist in the rollout of covid vaccination to Māori adults.
In the latest wrinkle, the ministry refused to supply Whānau Ora with data Tamihere said would have helped them stage vaccination events for children before the school year started.
"Somebody has to ask [director general of health] Bloomfield and his friends about it – as to why they continue to deny a framework and a system that is clearly able to deliver vaccinations across a wide swath of Aotearoa."
Associate health minister Peeni Henare told BusinessDesk the government's health reforms would give Māori influence over broader health policies that they've never had before, such as cancer screening.
"Māori have never had an opportunity to be able to contribute to advice or policy development in this space, and now they get that opportunity."
Responding to National's call for the system to be more outcome-focused, Henare said services like rongoā were something that haven't been funded in the past.
He said trying to measure what kind of outcomes you might expect from them was like trying to measure the outcome of drinking the traditional tonic kumarahou for 10 years but is something the government would work on.
"We acknowledge that there's still a lot of work to go, a lot of water to go under the bridge before July 1, when the Māori Health Authority and Health New Zealand kick-off officially."
Next: Can embedding a Māori world view in the health system benefit everyone?
Read BusinessDesk's interview with Riana Manuel, CE of the new Māori Health Authority