"Naïve and inappropriate" is how Chris Eichbaum describes his role in an incident in the Beehive.
It was the early days of the Helen Clark-led government – a Labour-Alliance coalition.
The government was advancing an Alliance policy that would raise the minimum wage for younger workers. "It was a manifesto commitment. It was going to happen," recalls Eichbaum, who was then a political adviser in the Beehive office of employment minister Steve Maharey.
Out of the blue, Eichbaum saw some unwelcome analysis from the Department of Labour.
"I was receiving all the briefing papers that were coming in, and then off they'd go to the minister. I didn't really engage much with the papers other than being impressed with the quality of the work.
"But then one came in that looked at the consequences of an increase in the minimum wage on youth employment. The orthodox economic analysis at that stage was that if you increase the price of labour, particularly for young people who were marginally engaged with the labour market, that would manifest as higher rates of youth unemployment.
"And I looked at this and thought, 'this isn't good'."
Eichbaum picked up the phone and rang the department. "I said to them, 'This isn't [a paper] we actually asked for. Could we deem this one kind of …" Eichbaum paused. "It's almost like I was suggesting to them that we in some way engineer the disappearance of this advice.
"I look back at that now with a sense of shame."
A free and frank lecture
No long term harm was done. Maharey duly received the paper, and Eichbaum got a gentle lecture from the department's chief executive, John Chetwin, at the next weekly meeting with the minister.
"Chet in his own way simply explained to me what this whole principle of free and frank advice was about," Eichbaum recalls. "He shouldn't have had to. I should never have done that."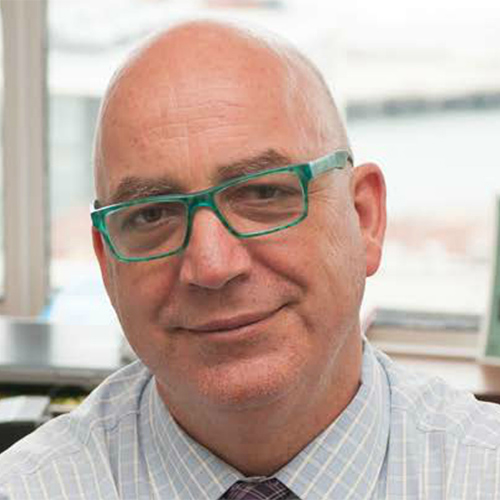 Chris Eichbaum: could an unwanted paper "disappear"? (Image: Victoria University)

Eichbaum is now an academic at Victoria University (and is also on the board of the Reserve Bank of NZ). He and Prof Richard Shaw at Massey University have made a specialty of studying the role of political advisers in ministers' offices.
For about 30 years – since the demise of Muldoon – the staff of cabinet ministers' offices has increasingly been filled by political advisers on "events-based" contracts. They lose their job when their minister loses his or her job.
Often the political adviser is a long-time member of the relevant political party and may have worked for the minister when she or he was a lonely backbench opposition MP.
A strong case, but ...
A lower share of Beehive staff than before are long-term public servants who stay in their jobs when a minister or a government changes, thus providing political neutrality, continuity and experience.
The case for ministers having political advisers is strong. Crucially, they can help public servants stay in their non-political lane since the minister has a separate adviser on political matters.
In addition, "some ministerial advisers I have worked with are highly skilled analysts," says Anneliese Parkin, deputy chief executive for policy in the Department of the Prime Minister and Cabinet (DPMC).
"Ministers actually spend much less time on policy development than perhaps people imagine," Parkin wrote recently. "I would say that having access to ministerial advisers who can help shape a proposal and keep it moving when the minister is unavailable has been a helpful development overall."
Political advisers have come into their own under MMP. When ministers from two parties are negotiating conflicting policies, political advisers "can shepherd those conversations to minimise the risk that public servants are contaminated by the party political dimensions," says Shaw.
"You wheel out the political advisers and get them to do the work, identify the hotspots and put the fires out …
"I can't think of any comparable jurisdiction with proportional representation at the national level in which political staff are not significant players."
Shaw adds: "There is a House of Cards (Netflix series) stereotype of the ministerial adviser whose job it is to break bureaucratic heads. Those people exist, but my sense is that the dominant form of interaction between political advisers and the public service is constructive."
It can go wrong. The most spectacular recent NZ example is the "dirty politics" episode exposed in 2014, in which political staff in John Key's prime ministerial office brought the Security Intelligence Service rather too close to an inflammatory and highly partisan blogger. As Eichbaum sees it, the political adviser role was "weaponised" in that case.
There are more routine dangers. Parkin says "tension creeps in" when ministerial advisers "are too inexperienced to understand that they are not the minister. They should not seek to impede the flow of advice from officials to the minister, nor seek to direct the substance of officials' advice."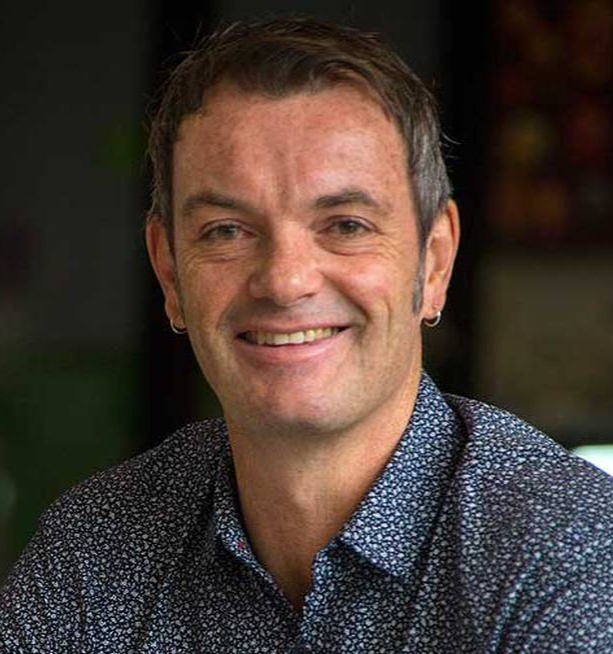 Richard Shaw: Political advisers put out fires so public servants don't have to. (Image: Massey University)
Eichbaum and Shaw have constructed a theoretical framework around those two downsides of political advisers.
"Procedural" politicisation is when an adviser tries to limit officials' ability to give ministers free, frank and fearless advice
–
for example, by blocking a public servant's access to the minister. When a political adviser goes further by trying to intervene in the internal workings of a department to constrain free and frank advice, that is "substantive" politicisation.
There are signs that all is not well on those fronts. Eichbaum and Shaw have conducted two surveys of public servants, the first in 2005 (halfway through the Helen Clark-led governments) and again in 2017 (near the end of the John Key years).
Frequent filtering
Not all of the indicators moved the wrong way. But in 2005, two-thirds of the public servants surveyed agreed or strongly agreed that "relationships between [political] advisers and public servants are generally positive". In 2017, that perception had fallen to less than half.
Respondents saying the political advisers "have too much influence in shaping the government's policy agenda" grew from about one-fourth in 2005 to one-third in 2017 (despite the advisers being seen as actually less influential in 2017 than in the earlier survey).
A worrying sign emerged in the free-text portion of the survey, with a respondent saying that political advisers "frequently filter what policy advice goes to the minister, actively argue against policy advice in officials' meetings and work hard to influence the topics and content of advice".
"Those behaviours would be less problematic," the anonymous submission continued, "if ministries' senior management fought to uphold the Westminster model of neutral policy advice – but these days, they seem to understand their role as providing politically oriented advice to implement the already-chosen policies of the government of the day. This means they seek the approval of political advisers, seek their input, etc, in order to please the minister."
Other comments were supportive of the role, but both the 2005 and 2017 surveys found overwhelming support for the statement that "there should be a special code of conduct for advisers".
In Sept 2017, after work was conducted under several previous commissioners, the Public Service Commission published the first formal guidance for political advisers.
A few weeks later the government changed, and another crop of political advisers arrived.
Next: A new political adviser moves into the Beehive with a new government
Do you know something we should know? Email BusinessDesk's public sector investigation team: [email protected].