This article has been republished. It was first published in June
"A very, very toxic environment," is how one former worker describes working at Rocket Lab, the government-backed shooting star of a space company that is bound for a multi-billion dollar listing on the Nasdaq.
Former workers of the high-flying tech company claim that behind its flashy PR is a toxic culture of fear where people are pushed out of the business and punished for minor transgressions, or even for taking leave.
BusinessDesk has spoken to more than a dozen former workers of the space company. They worked across several departments, and some were at the company for several years.
They spoke on the condition of anonymity, fearing retribution from Rocket Lab.
They have described staff disappearing from one day to the next, favouritism over who was awarded shares, and people who resigned after the work environment wore them down.
Do you know more? Email us here or get in touch via Signal at +64 21 199 2399
Some who were ousted were sacked on the spot and offered what they considered paltry monetary compensation alongside harsh non-disclosure agreements to keep them silent even as Rocket Lab was flouting New Zealand's most basic employment laws.
Rocket Lab's poor employment practise was revealed by the recent damning Employment Relations Authority (ERA) determination against it for sacking engineer Craig Owen, later citing unproven allegations of poor work performance.
Even after workers have left, they are still in Rocket Lab's sights with the company using a heavyweight law firm to threaten proceedings against multiple former employees.
"Rocket Lab cares about its people and takes its employment obligations seriously," Rocket Lab told BusinessDesk in an email response from director of communications Morgan Bailey.
"It's disappointing to see claims raised by disgruntled former employees in this way, but it's something most large businesses experience at some point."
The company said employee complaints are taken seriously, investigated, and addressed. In rare cases, serious misconduct "would result in termination of employment with immediate effect, just as any other organisation would."
Examples of serious misconduct include violent behaviour, bullying, harassment, and behaviour that endangers the health and safety of the employee or others.
"Legal action would only be pursued if Rocket Lab was concerned that former employees were in breach of their post-employment obligations."
Rocket Lab currently employs more than 400 people in NZ across its Auckland and Māhia Peninsula sites, with over 100 more based in the US.
Shadow
"The way the company's story is portrayed is kind of like a fairy tale, and it is in a lot of ways. But there's a real shadow to it," one worker said.
The workers recalled a workplace that is often fun and rewarding but, in their view, hides a poisonous culture that rewards unquestioning loyalty and working countless hours of overtime late into the night and on weekends.
Several workers described the initial thrill and enjoyment of their time at the media darling space company, only for their perception of it to diminish as negative experiences wore them down to the point they resigned or found new jobs despite often loving the work.
One former Rocket Lab staffer described this disappointment in deciding to move on as "soul crushing".
Many of the workers described colleagues being called into meetings to be never seen again at work, of people being demoted within the company or forced to reapply for their roles or lower paying roles, of finance and HR managers with incredibly short tenures, and a revolving door of staff as people resigned due to burn-out.
Some terminations appeared to them to be premeditated, with employees immediately locked out of their work email accounts and their access cards blocked to stop them re-entering the premises. Some, like Owen, were marched out of the building in front of their colleagues.
Hush money
The workers referred to in this story came forward after BusinessDesk reported an ERA decision that ordered Rocket Lab to pay former employee Owen $97,000 for unfair dismissal.
Rocket Lab offered senior engineer Owen a $10,000 'buy off' as part of a settlement agreement in February 2019. Owen did not sign, but if he had, it would have prevented him taking legal action against his wrongful dismissal.
In the ERA determination made on May 19 of this year, Rocket Lab said Owen's dismissal was a "one off".
But BusinessDesk understands from multiple sources Rocket Lab has routinely used similar settlement agreements before and after Owen's dismissal in an attempt to silence employees and force them out of the company with compensation of a few thousand dollars.
Employees who signed such agreements cannot take any action against the company for wrongful dismissal. The company avoided providing a valid or contractually sound reason for termination to the employees, the workers claim.
BusinessDesk asked Rocket Lab if it had offered settlement agreements to employees other than Craig Owen, if employees had signed such agreements, and if the agreements have terms that prevent those who sign taking legal action against the company.
"We do not discuss individual employment matters," Rocket Lab replied.
The company had formed an NZ-based people and culture team in 2019 to handle employment relations.
"In rare cases where employment action may be required, these processes are managed by the people and culture team," the company said.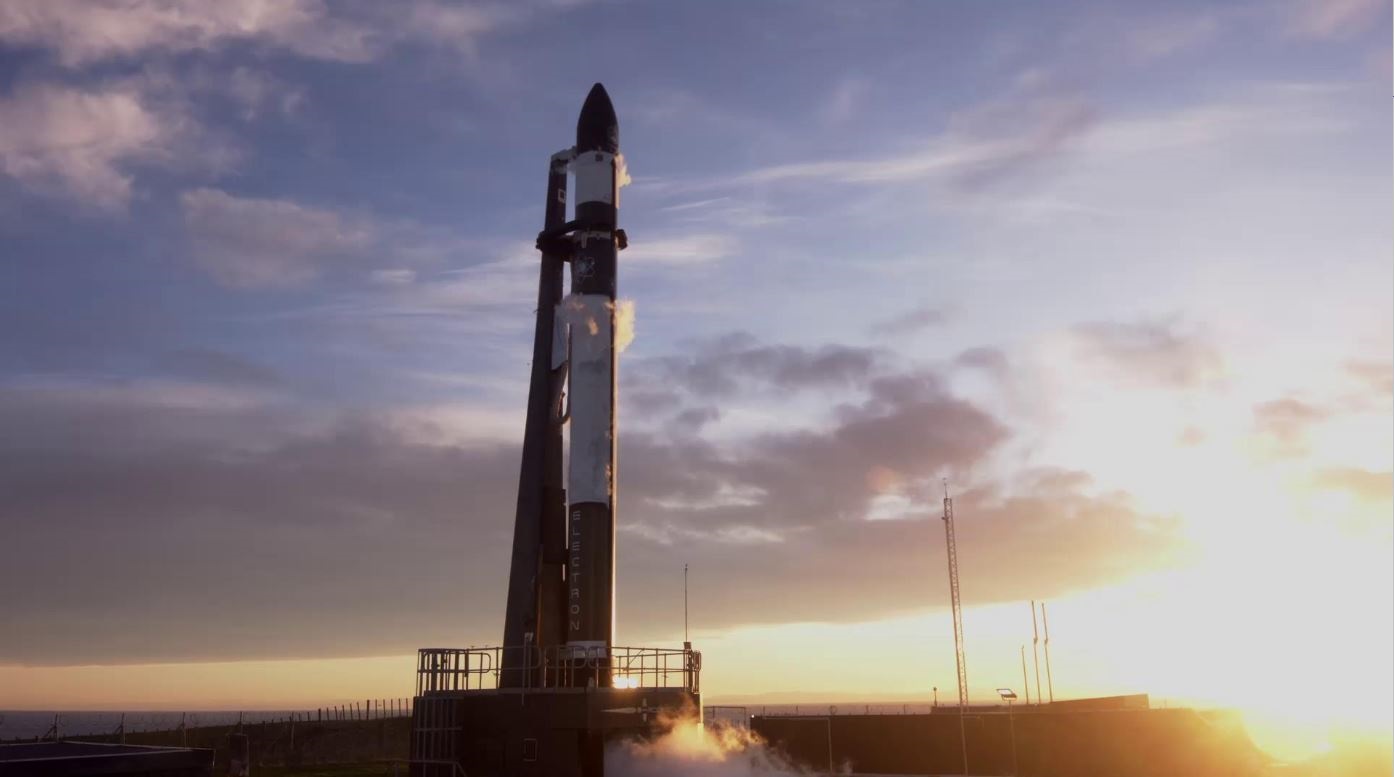 Rocket Lab's Electron rocket on the launch pad at its Māhia Peninsula site (Image: Rocket Lab)
In the recent ERA decision, Rocket Lab said since Owen's 2019 dismissal it "has improved its internal human resources expertise", but BusinessDesk understands similar settlement agreements have been offered to terminated employees during 2020.
"The culture there still has not changed one iota," a former worker claimed.
And Rocket Lab founder and chief executive Peter Beck appears to have admitted as much.
"I'm a walking HR disaster," Beck told Blackbird Ventures' podcast Wild Hearts in December 2020.
"Out of all the things that you do as a company, for me personally anyway, that is, that is always the hardest thing to do," Beck said on the podcast of firing people.
"You see people who just have not managed to reach the bar and you know, you have to take action against it, and that is, that is an incredibly unpleasant thing. But you know, like I say it's, you just have to otherwise the company will die.
"It would be great to have more mechanisms. I think the 90 day trial was a really, was a really good thing."
Taxpayer backed
The US-registered company's NZ subsidiary recently posted its 2020 financials showing a contract with government agency Callaghan Innovation that allowed it to claim up to $5 million per year between Oct 1 2015 and Dec 31 2020 to spend on research and development. Callaghan Innovation confirmed to BusinessDesk this was an R&D growth grant active from 2013 to 2020.
Historic Rocket Lab financials show that between 2017 and 2020, Rocket Lab received a total of $24.8m in government grants. Callaghan refused to disclose the total funding awarded since 2013, citing "commercially sensitive information".
Rocket Lab also benefited from an $8.3m Provincial Growth Fund investment into roads at the Māhia Peninsula, with up to $1m of taxpayer funds allocated to Rocket Lab for it to seal 4km of road to its launch site.
It also received $213,469 in co-funding for R&D student fellowship grants and $1,181,791 for four R&D project grants from Callaghan in recent years.
Playing favourites?
While some of the workers had bad experiences working for the company, others said they had a good time working there but in their view Rocket Lab management clearly favoured certain employees.
"It's only toxic for people they don't like," one said, while another claimed the offer of shares in the successful company was "only for the favourites".
"It was a carrot which they would dangle in front of people to get them working … silly hours," said another of the promise of shares.
Rocket Lab said all employees are eligible for shares, which are awarded on merit, skills, performance and "living out company values".
Employees had received about $20m from share sales in 2019.
The pressure of the workplace has also resulted in some employees 'rage quitting', where workers break down in front of their colleagues and quit on the spot, some former workers said.
Many of the former Rocket Lab staff believe the issues stem from the fast-growing company promoting technical staff with little to no management skills, who are unqualified to be effectively managing large teams. That view appears to be supported by Beck's admitted preference for intelligence and motivation over experience.
"Experience is great, but I will take somebody who is incredibly sharp, incredibly motivated, over somebody who has 20 years experience and falls asleep during the lunch hour, any day," 2016 NZ EY entrepreneur of the year Beck said on the Wild Hearts podcast.
The former staff described managers as unable or unwilling to adequately address serious workplace HR issues. Several spoke of one-sided performance reviews that offered insultingly low annual pay rises with no guidance offered on how to improve performance.
Rocket Lab's HR department was described as a "revolving door" of employees. The former employees depicted a work environment where 12-hour days were normal and where overtime was expected, with people sleeping under desks, and working long into the weekend as the pressure to meet deadlines mounts.
Untenable
"We were told you won't get a pay rise if you don't work overtime," one worker claimed.
"In one all-hands meeting Pete told us that key contributors would be driving Ferraris to work in a year or two. He also told us we were all expected to show up before sunrise and leave after sunset in order to get back on track," a worker said.
"Peter Beck is your classic founder, and he is clearly brilliant … but his leadership ability and his management stopped scaling at about 50 people," another suggested.
Some workers did not have a problem with New Zealander of the year 2020 finalist Beck and said he was friendly and approachable.
"They're just kind of making it up as they go along and there hasn't really been anyone brought in to professionalise the place," an ex-worker said of how the fast-growing company is run by Beck and the management staff.
"It's very much like a plucky Kiwi-run company rather than an international aerospace company."
Asked if Rocket Lab thought Peter Beck was the best person to lead the company, the company's response was: "Yes, absolutely.
"Through Peter's vision and leadership, Rocket Lab has become a globally recognised leader in the space industry ... Under Peter's leadership, Rocket Lab's high-performance team has grown to 600 highly skilled people, around 450 of whom are in New Zealand."
Several of the former workers believe Rocket Lab preys on the enthusiasm of recent graduates and young talent, paying them low wages, not always paying them for overtime, and not caring when they burn out.
"They count on the young workforce to prove themselves through a cool factor and engaging work," one said.
"It's really good work, but there's a high price to pay working there. You get paid as little as possible and [get] extracted as much out of you as possible."
Many of the workers said their decision to leave Rocket Lab was devastating, given the prestige of the company and the careers they had left behind to join it. Several said they felt their positions had become untenable due to their treatment at the company and had felt forced out.
"Rockets are cool. I'm glad I worked there because it was an interesting time and I've got lots of good stories," one said.
"But I'm also glad that I left."
Additional reporting by Rebecca Stevenson.