For many of us, denim is the foundation that anchors our daily ensembles. It's a wardrobe mainstay, a sartorial north star, but let's be honest, the options can feel endless. With all the washes, cuts and silhouettes to choose from, how can you be sure you're wearing the right thing? While it's easy to stick with what you know when it comes to denim, the wrong fit, finish or wash can be awfully unflattering and ageing.
This season, rich, clear indigo offset with white cotton basics feels classic and put together, relaxed trouser fits overshadow anything too narrow and snug to the leg, and the classic French workwear jacket continues to thrive and gives a sophisticated alternative to a conventional denim jacket incarnation.
When looking at washes, forgo anything too light in colour and weight. The same goes for loud embellishments: heavy white topstitching on pocket detailing, destressed whiskers and twee-looking knee rips are a definite no. Leave those for the cast of Love Island.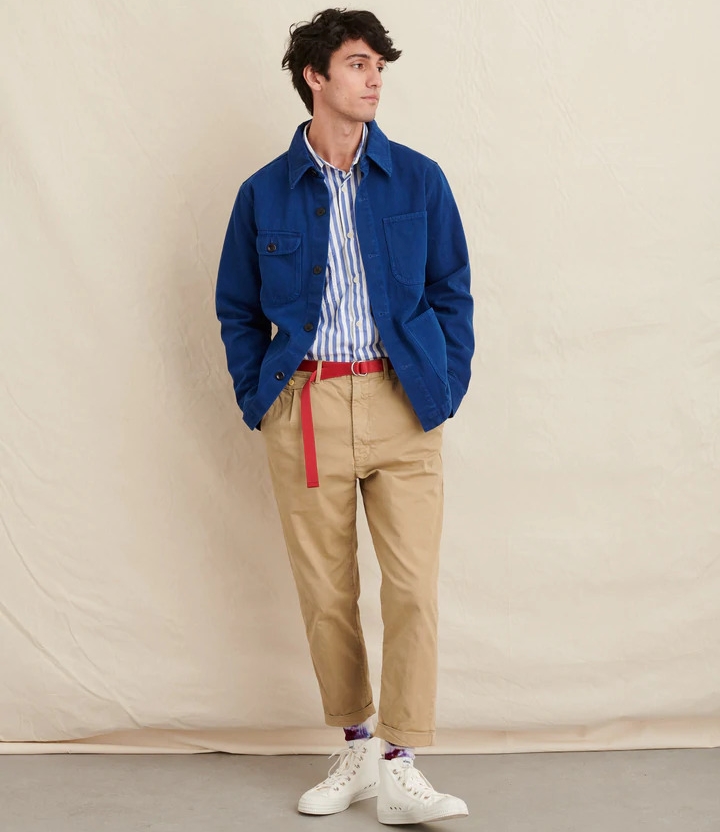 Alex Mill recycled denim work jacket, $286
A workwear jacket is a must, so if you haven't added one to your wardrobe yet, consider doing so before the winter sets in. Alex Mill offers a number of colours and finishes, but it's this classic indigo cut from sturdy recycled denim that caught my eye. Shop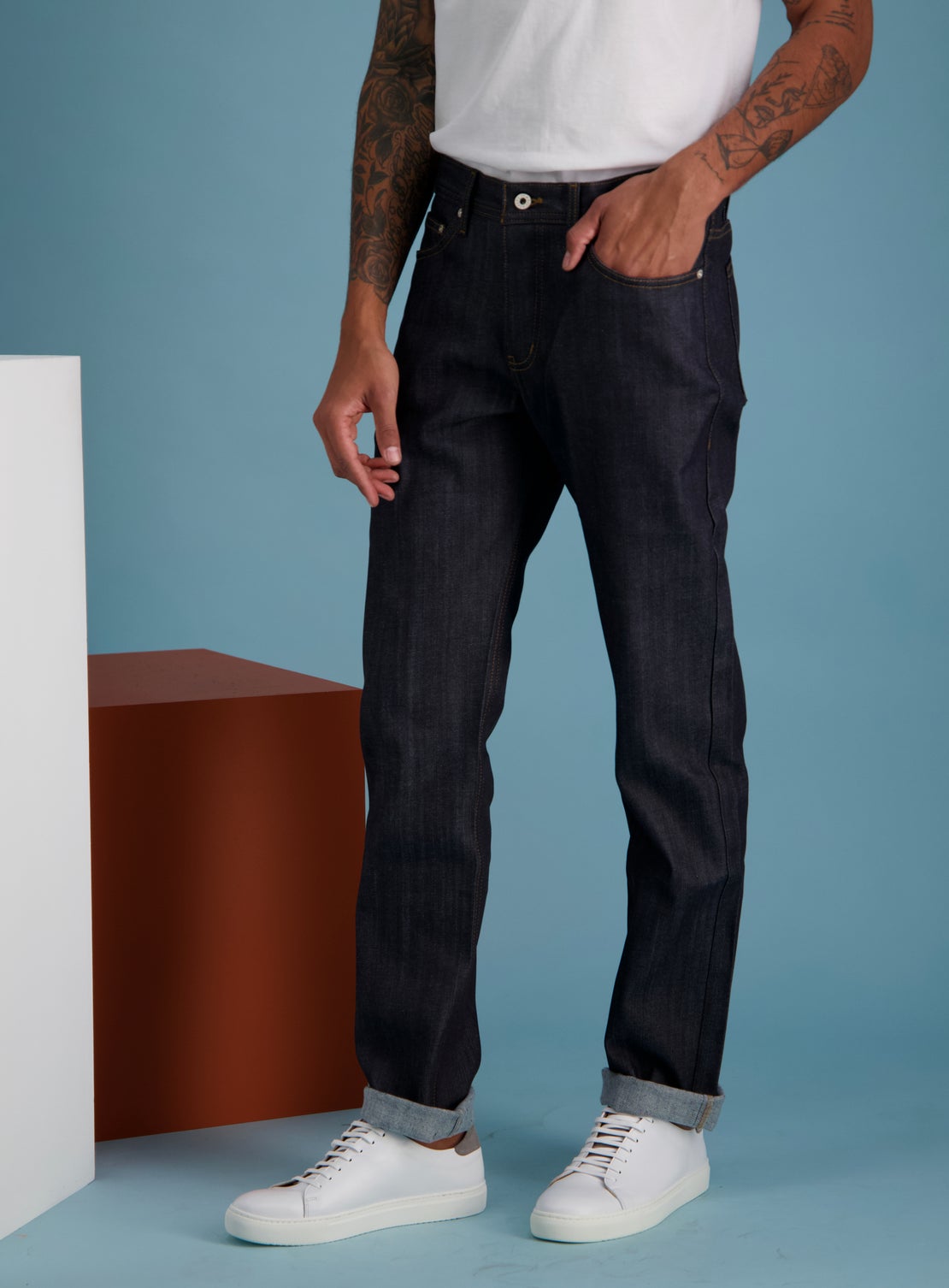 Naked and Famous Weird Guy cashmere-blend stretch jeans, $429 from Working Style
Dial up the luxury and slide into these cashmere-blend denim jeans. As I write this, I'm tempted to buy a pair for myself. The uber-dark wash will play beautifully with oatmeal, French blue or white and pair well with classic lace-front suede boots. Shop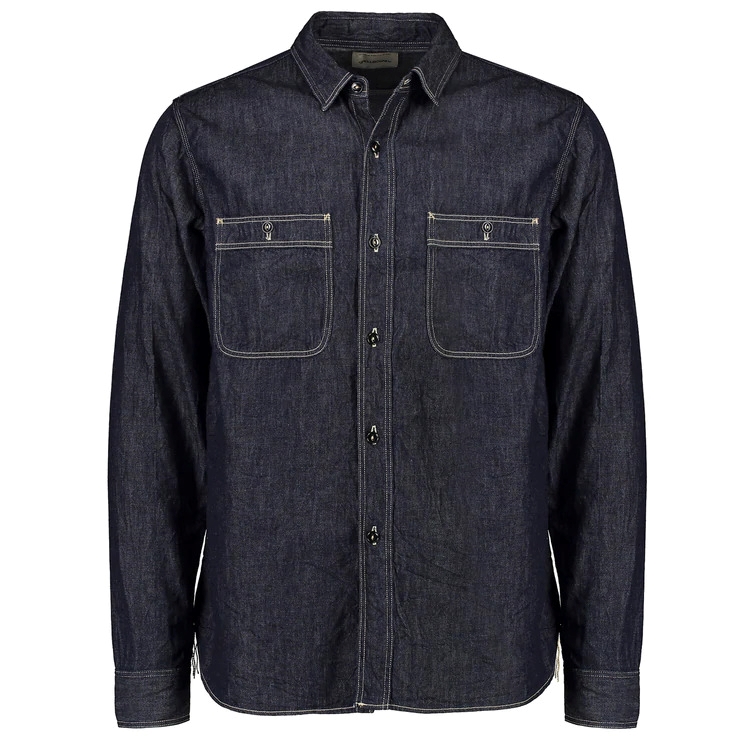 Spellbound indigo denim shirt, $298 from Workshop
When choosing the right denim shirt for you, look for something substantial with nice midweight to the fabric. A denim shirt that is light and flimsy feels insipid and cheap. Opt for deep indigo hues and a classic cut wide to the body that gives you the option of wearing it tucked in or hanging loose. Shop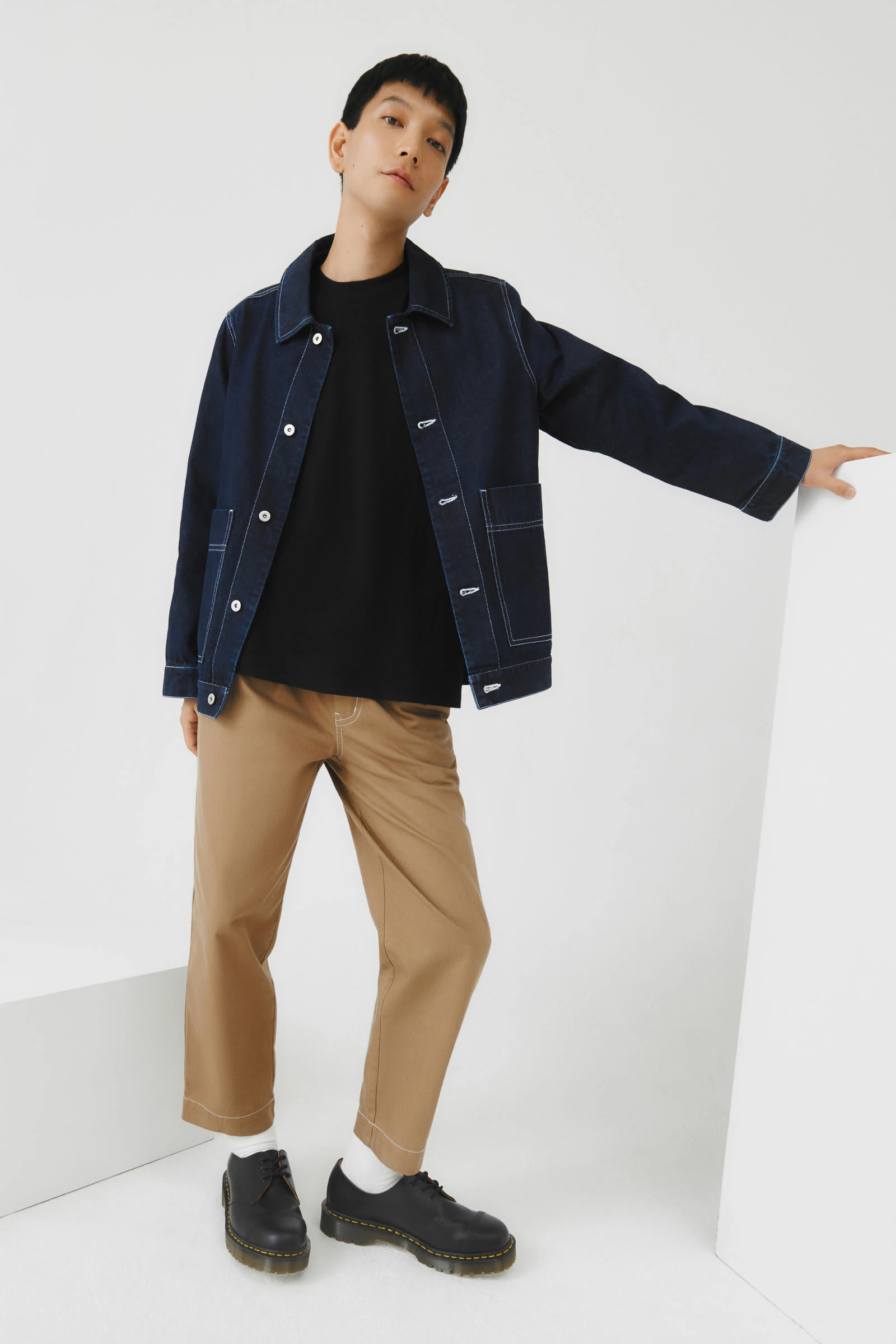 Kowtow unisex workshop jacket, $349
This jacket looks great and is made for good. It's crafted from 100% Fairtrade organic cotton and fastened with nickel-free metal tacks that can be taken back to the store to be repurposed at the end of their life. As a piece for Kowtow's unisex collection, this jacket is made to be shared if you're willing. Shop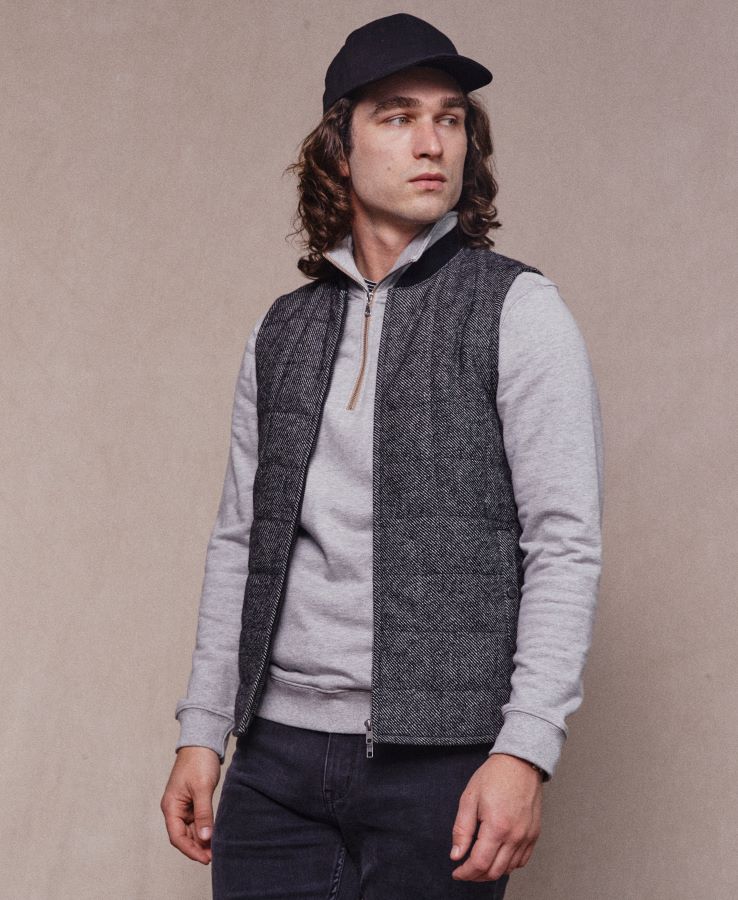 Quilted vest, $350 from Asuwere
Packed with a filling created from recycled plastic bottles, the Asuwere quilted vest makes for a practical layering option that adds just the right amount of warmth as we move towards winter. Shop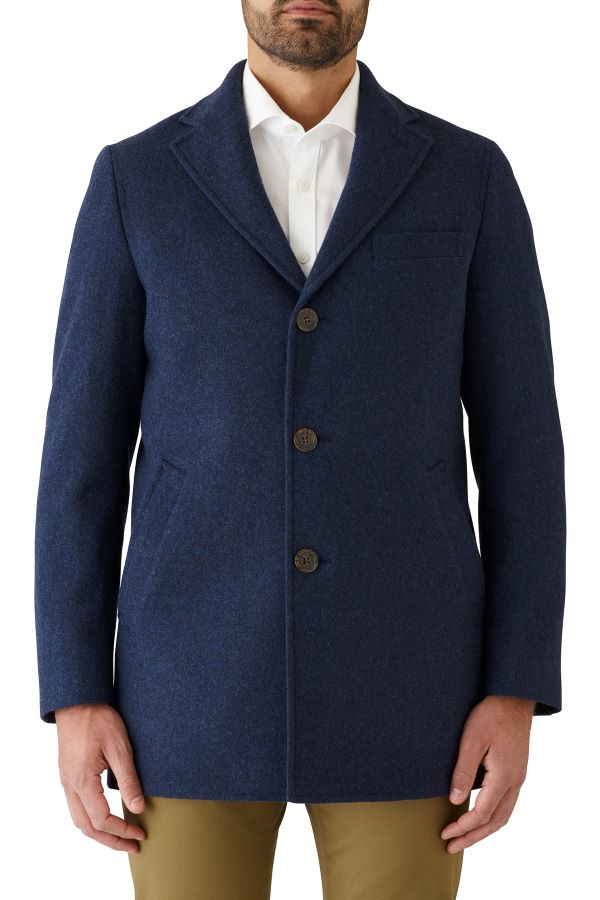 Cambridge Clarkson overcoat, $455 from Smith & Caughey's
The wool-blend jacket in a fresh denim blue would accent rich indigo denim well. Pair with a crisp white shirt cut in organic cotton and top off the look with masculine lace-up leather boots. Shop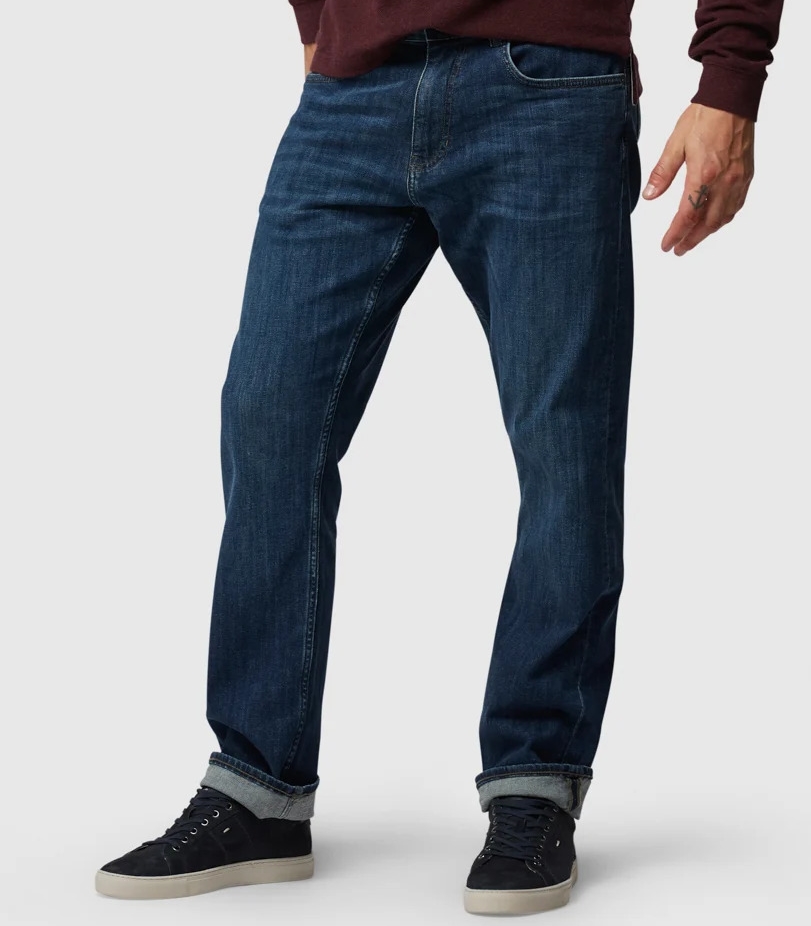 Rodd & Gunn Stanely Vale relaxed-fit jeans, $159
Weekend wear should be comfortable, relaxed and easy. Slip into these loose-fitting jeans and throw on your favourite tee shirt, a similarly loose-fitting merino round-necked jumper, and a pair of sneakers. Then light the fire and ease into some replenishing free time. Shop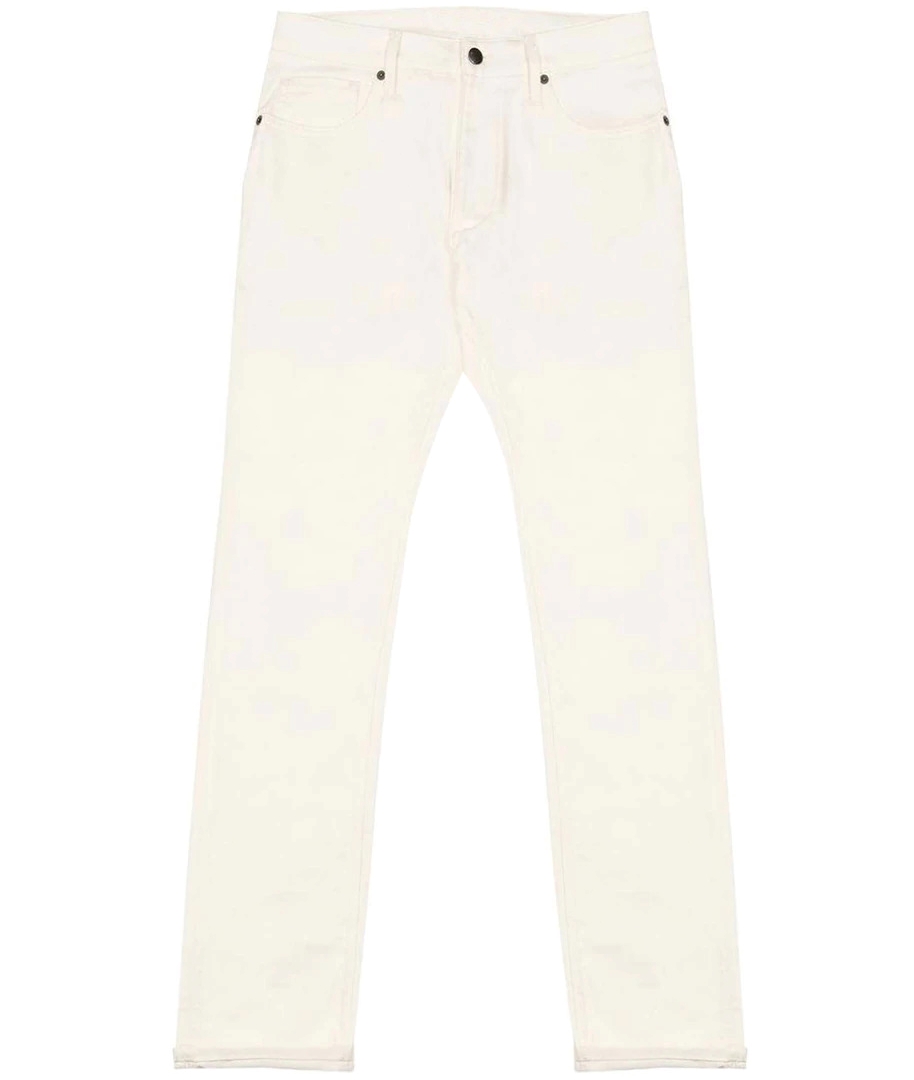 Off-white denim jeans, $395 from Crane Brothers
Off-white and indigo make for perfect bedfellows. If you're looking to wear indigo on the top and don't feel comfortable embracing the double-denim or Canadian tuxedo look, the off-white jeans option could be just right for you. Shop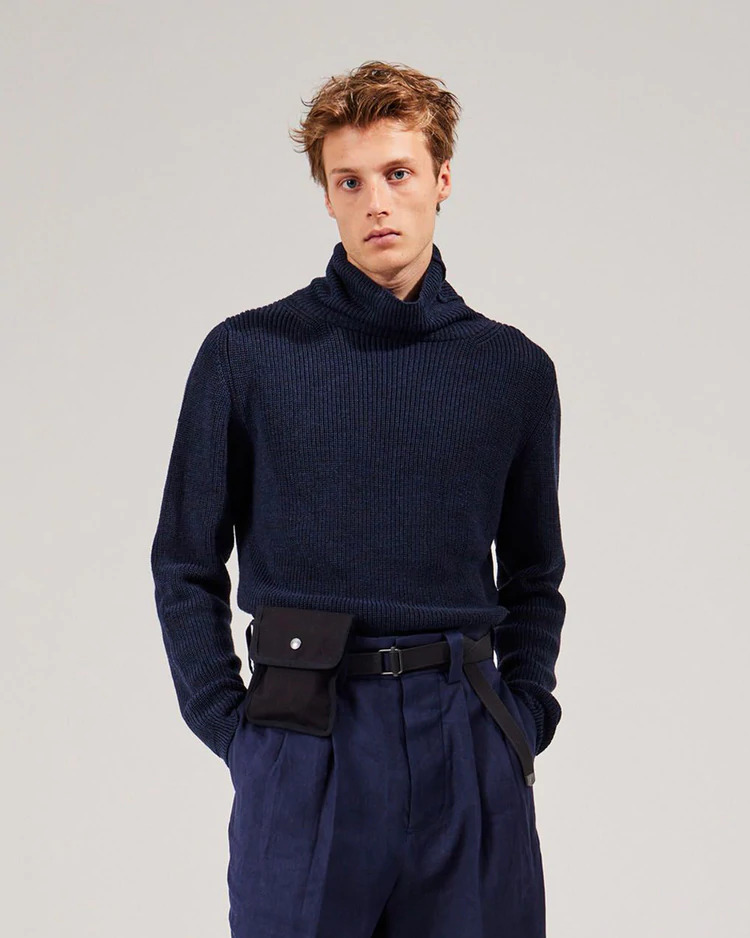 Margaret Howell ribbed roll neck, $689 from Fabric
Roll-neck knitwear continues to have a moment this season and if you're worried the funnel neck will have you overheating, this number from Margaret Howell could be the choice for you. Its 57% linen and 43% wool – the ideal mix for trans-seasonal wear. Also, if you're eager to find the best selection of denim in the market, it's hard to look past Auckland stalwart Fabric, whose team know denim like no other. Shop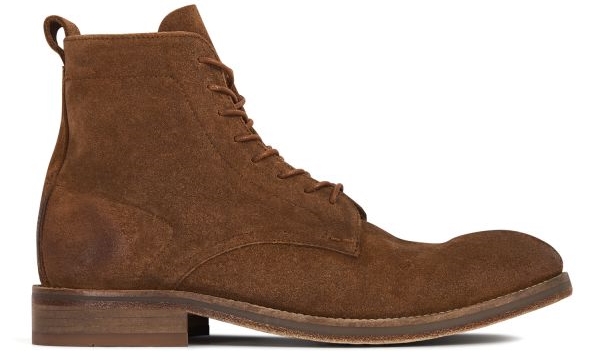 Hudson cedar suede tan boots, $514
Deep indigo denim jeans and workwear jackets get the full James Dean treatment when paired with chunky lace-front suede boots. Hudson produces quality boots made to last and there are a number of finishes to choose from depending on your preference. Shop
Follow Sally-Ann @sallyannmullin