An engagement or commitment ring is one of the most coveted possessions some of us will own in our lifetime. If you're considering asking your partner to make things official this summer, you'll be in the market for the perfect ring to express your love.
Rings, like the people wearing them, come in many shapes and sizes. I've made the conscious effort to include something for everyone in this gallery. There are rings starting from under $1000 and reaching the lofty heights of $100,000-plus, with a mix of classic and contemporary designs.
Remember to do your research if it's diamonds you're in the market for. Remember the four Cs (cut, clarity, carat weight and colour) and ask about the provenance of your stone – you may like to consider a more ethical 'above-ground' option.
If you're planning to get down on one knee this summer, good luck, and I hope the answer is yes.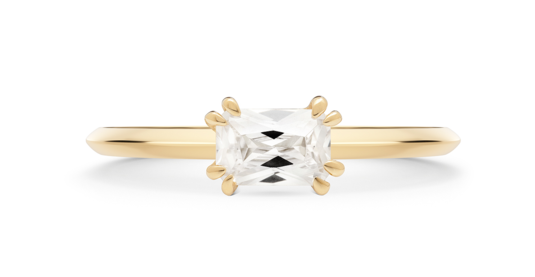 Monarc Jewellery Empress solitaire ring 18k yellow gold, $8400 for a 1.0ct
Monarc founder Ella Drake discovered her love of fine jewellery during her successful modelling career, which led her to her pursuing her passion and studying at the Florence, Italy, campus of the Gemological Institute of America. Drake's line concentrates on classic, wearable pieces made from recycled precious metals and sustainable, 'above-ground', man-made precious stones. Shop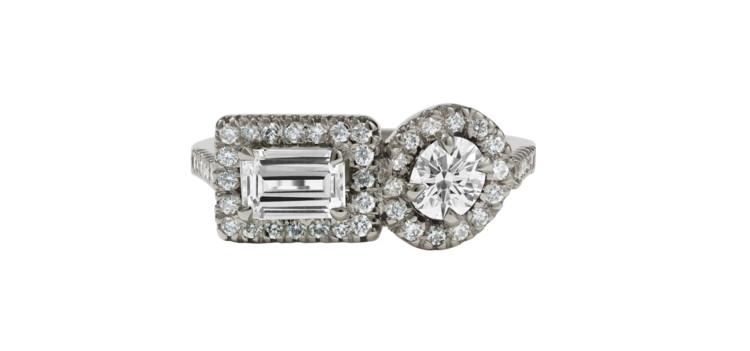 Meadowlark Beloved platinum and white diamond ring, $13,205
Meadowlark is one of my favourite local success stories, worn by the likes of Rihanna, FKA Twigs, Zoë Kravitz and Lorde and stocked in some of the most exclusive stores in the world. Meadowlark continues to innovate and make covetable and unique fine jewellery. The Beloved ring was conceived when co-founder and designer Claire Hammon held two classic-looking rings stacked together and decided to combine them into a single ring. This design feels concurrently classic and contemporary. Shop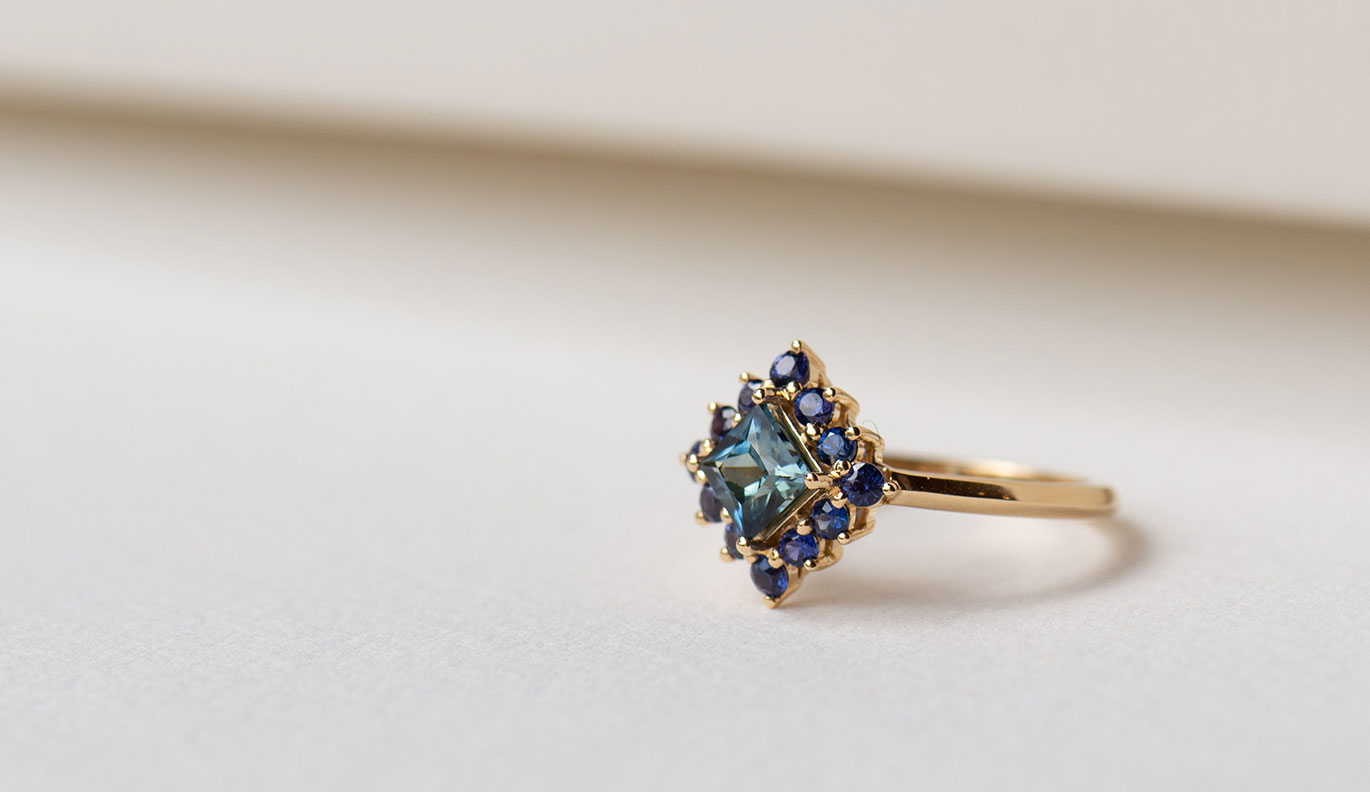 Zoe & Morgan one-of-a-kind 18k yellow gold and green sapphire, $2400
This is a memorable ring that proves you don't need to let price dictate your decision-making when it comes to selecting a special piece. To me, this ring is just as desirable, if not more so, than anything else in this presentation. For just under $2500 you could make someone very happy. I also love the idea that spending less on a ring allows a couple to buy a piece of art or furniture as well to celebrate their union. If it was me, I'd be campaigning for a painting by Nick Herd or a custom piece of furniture by Grant Bailey and a beautiful non-diamond ring under or around $2000 to celebrate my engagement. Shop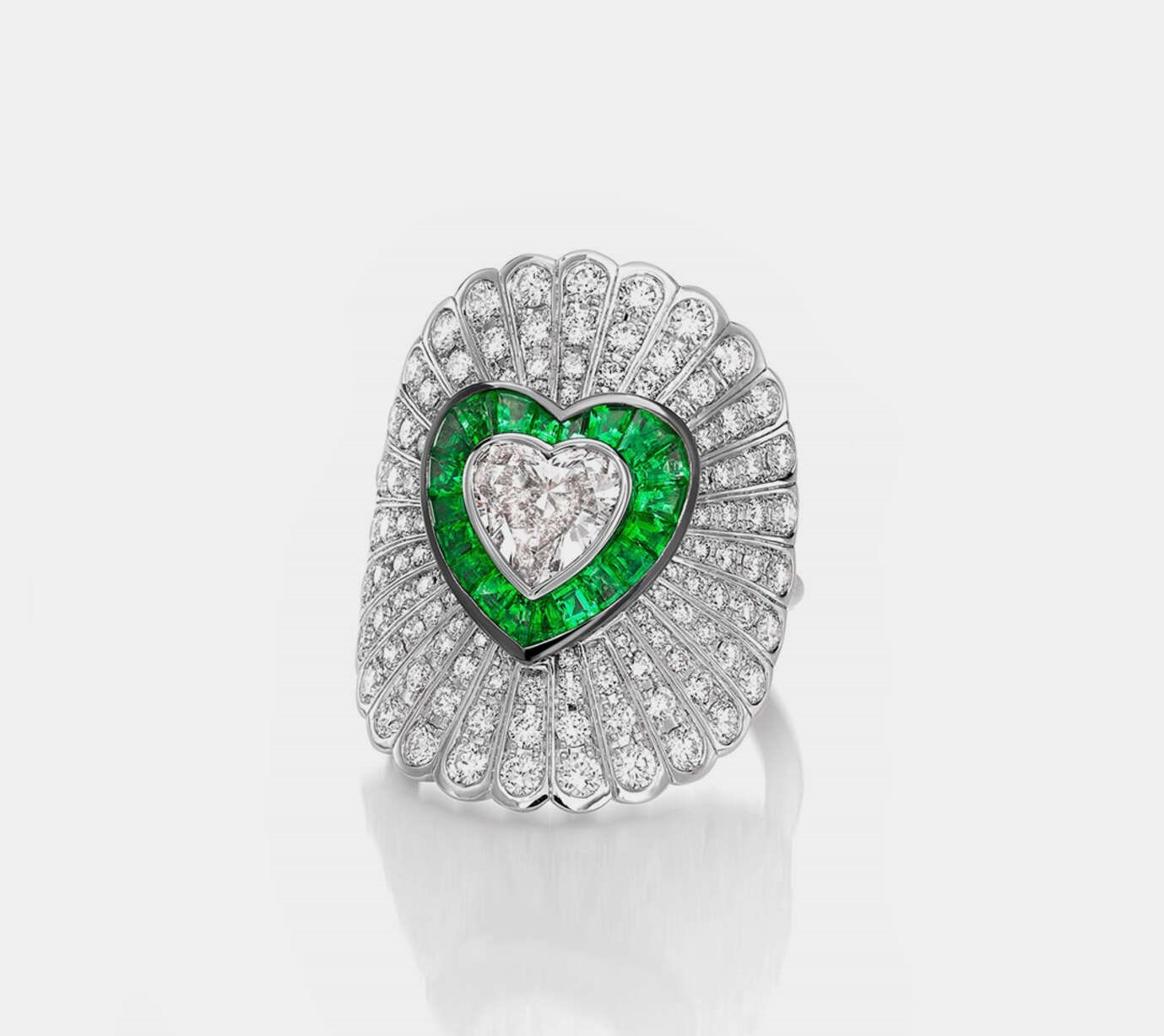 Jessica McCormack Daisy ring with heart-shaped diamond and emerald halo, from $110,000 from Simon James Store
Jessica McCormack is one of this country's more impressive and successful fashion exports. The London-based Cantabrian designs eye-wateringly beautiful 'future heirlooms' and her designs are known and loved on the world stage and often grace the red carpet. Simon James Store is the exclusive stockist of JM in New Zealand. If you're after something that truly stands out and price is not a factor, I suggest looking here. Shop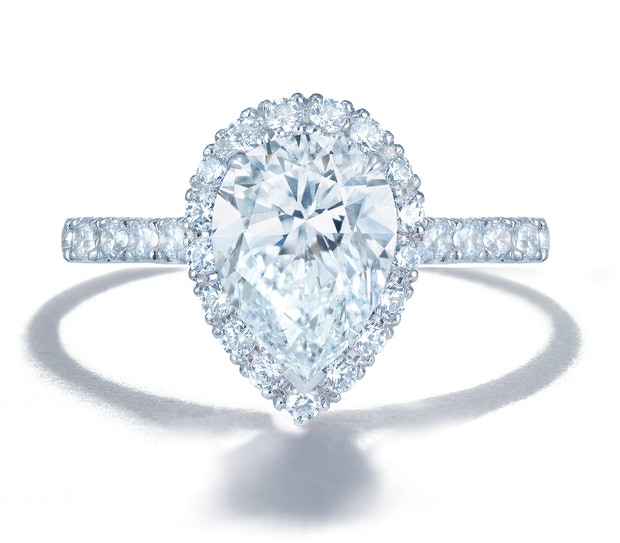 Naveya & Sloane The Zeus setting 1ct, $14,500 to $31,400
The Zeus setting from Naveya & Sloane has a large central stone delicately surrounded by a halo of diamonds and a diamond-encrusted band. It's pictured here with a pear-shaped stone, which is one of my favourite cuts, but almost every element of the rings at Naveya & Sloane is customisable. Work with the team of inhouse jewellers in their Auckland CBD office to design your forever piece. Prices vary depending on stone, materials and design. Shop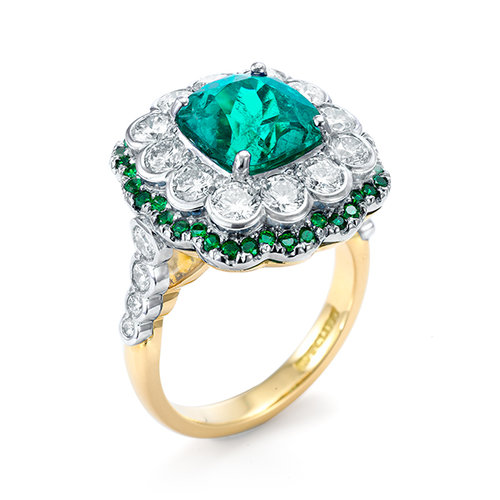 Sutcliffe Jewellery The Azores emerald and tsavorite garnet ring, POA
The craftsmen at Sutcliffe know their way around a diamond ring. They are masters of the solitaire, three-stone and halo settings, and if you're a diamond lover and haven't swung by their Parnell branch for some quality window-shopping, you're in for a treat when you finally do. This emerald and diamond setting reminds me of an heirloom piece passed down through generations. The floral shape is feminine and wistful and would suit those who don't want to fold into the rest. Shop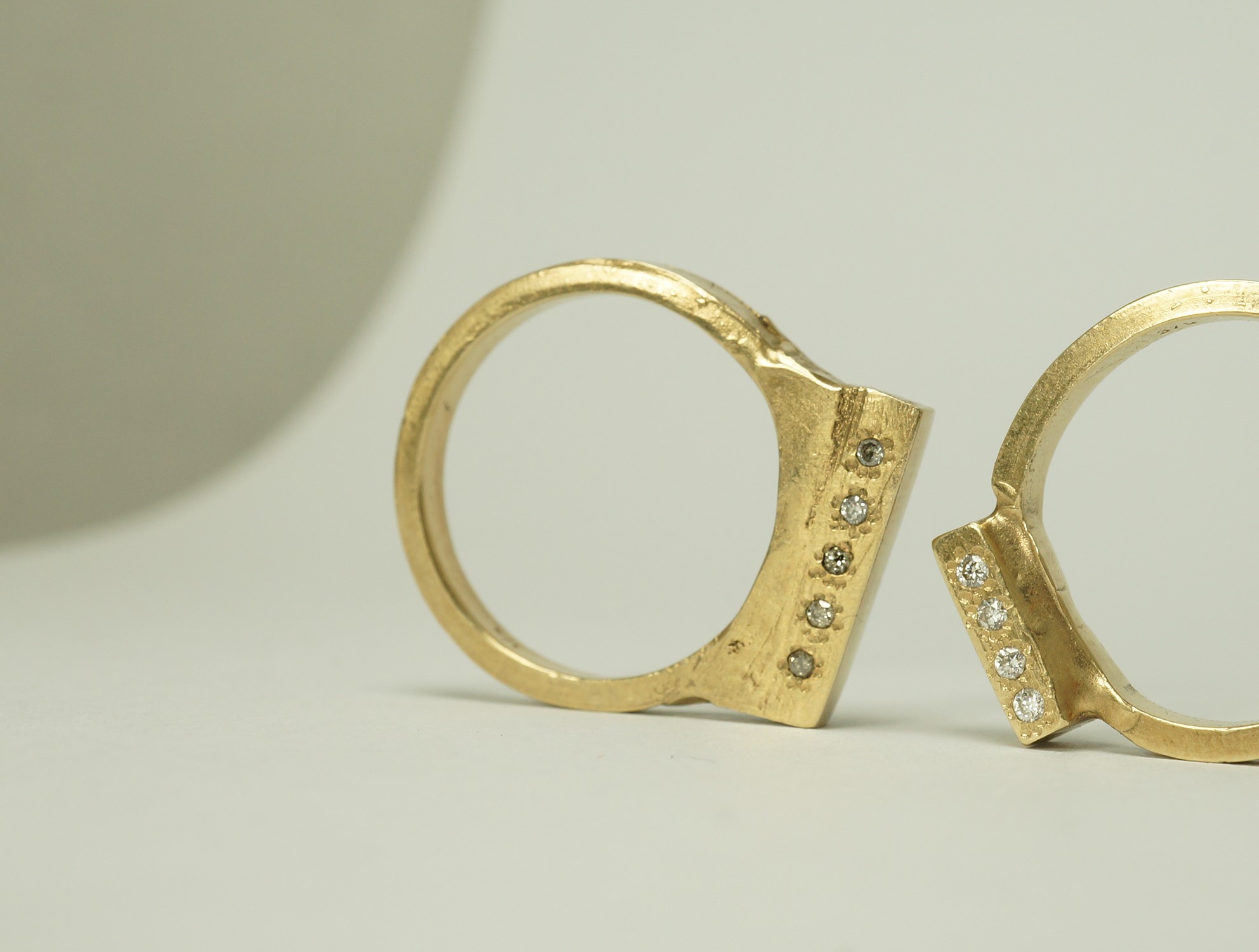 Alexandra Dodds Bedrock ring #6 yellow gold and salt-and-pepper diamonds, $980
Alexandra Dodds' rings have long been desired by those in the know. They have a very recognisable rustic finish to them. This ring comes with a sprinkling of salt-and-pepper diamonds and a price tag under $1000. Shop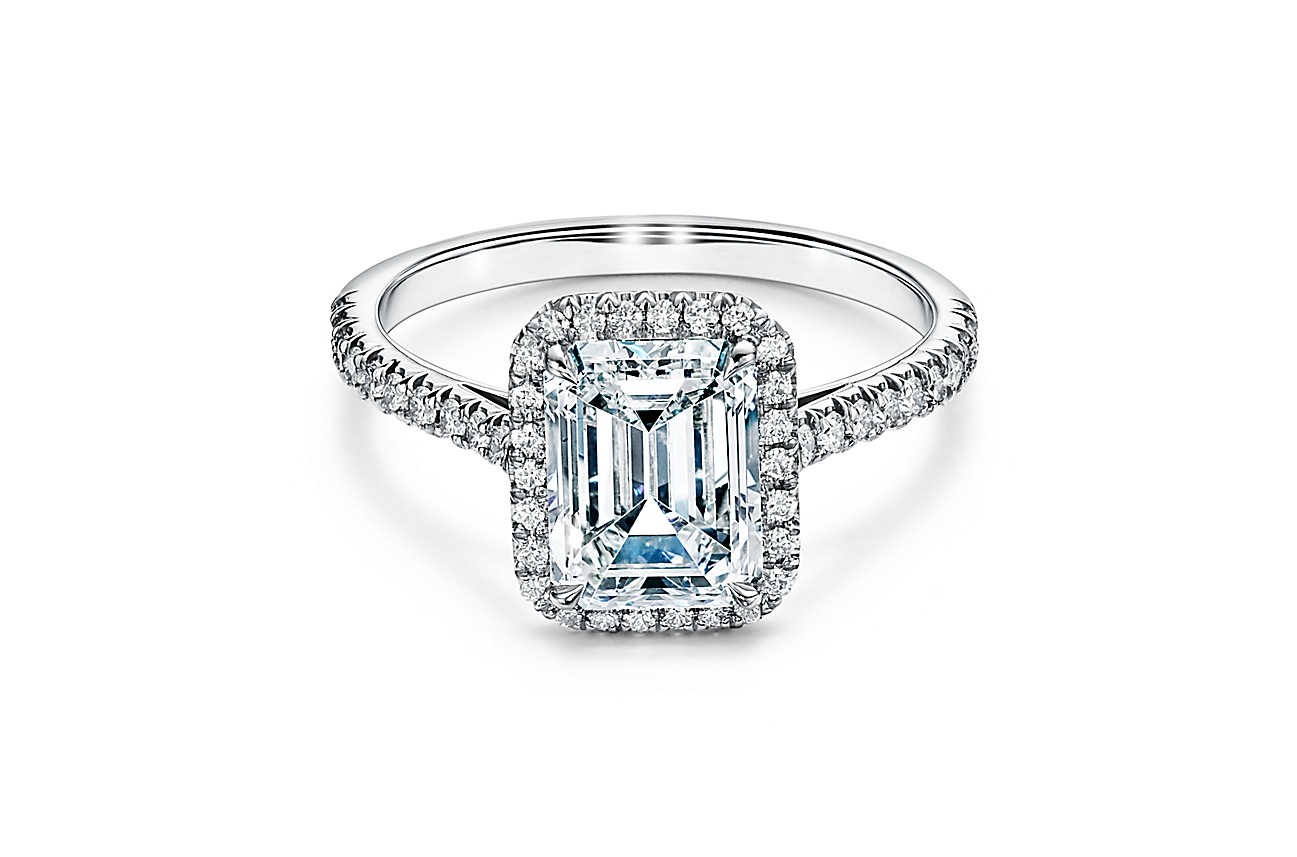 Tiffany and Co Soleste emerald-cut halo ring with platinum band, US$17,700
There is no questioning that an engagement ring pulled from a little blue box will have that extra impact. Tiffany and Co allow you to choose the central stone, so each setting can be made to your budget. Of course, you are paying for a heritage brand, so in terms of diamond size you'll get less bang for your buck. Shop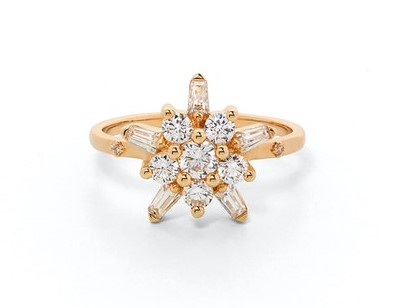 Karen Walker True Love ring, from US$4699
Karen Walker launched her Atelier bridal-gown range alongside a fine jewellery ring capsule collection mid last year. The rings are made to each client's wishes at the brand's Auckland-based jeweller. For those living in Auckland, samples are available to view in the Newmarket store. Shop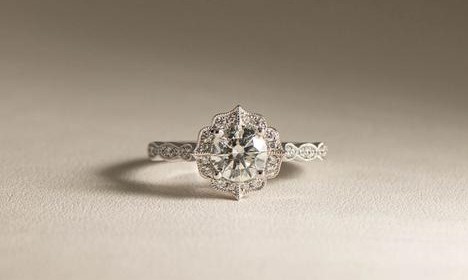 Walker & Hall 18k gold 1.01ct diamond halo ring, $13,640
A halo solitaire but not as we know it. This beauty from Walker & Hall has a surround not unlike the delicate architraves of a heritage Herne Bay villa. I've been told by gemologists that the round brilliant, the most common cut for a stone, shares the most light, giving the illusion of being the most sparkling of all cuts. Shop
Follow Sally-Ann @sallyannmullin