New Zealand's fashion industry has been doing some new and noteworthy things recently. In the covid-hit financial climate that has challenged many small businesses and sectors, it's wonderful to witness the launch of so many fashion brands and enterprises.
Those still willing to take a punt on engaging in a creative pursuit have pivoted with a new structure and you'll notice that locally made small runs and made-to-order services are strong features as designers respond to the slow-fashion movement.
Whether you're in the mood for loungewear, on the hunt for a traditional sari or in need of a perfectly cut shirt, we've got you covered. Perhaps you'll consider choosing the following new sartorial spots when buying your next garment or accessory.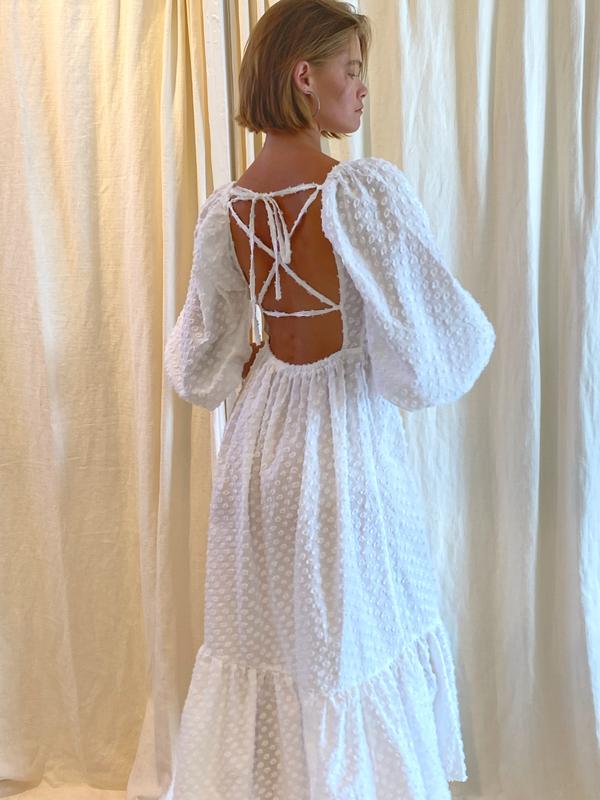 FlorenceEugénie – Antoinette dress, $389
Based in Mt Maunganui and stocked exclusively at Dandie Store, Florence and Eugénie are designers to watch if you fancy statement dresses and skimpy nostalgic swimwear with a nod to the 70s. I'm in love with the subtle sexiness of the backless Antoinette dress in white, which is oh so innocent from the front, with all the drama held in the back. Shop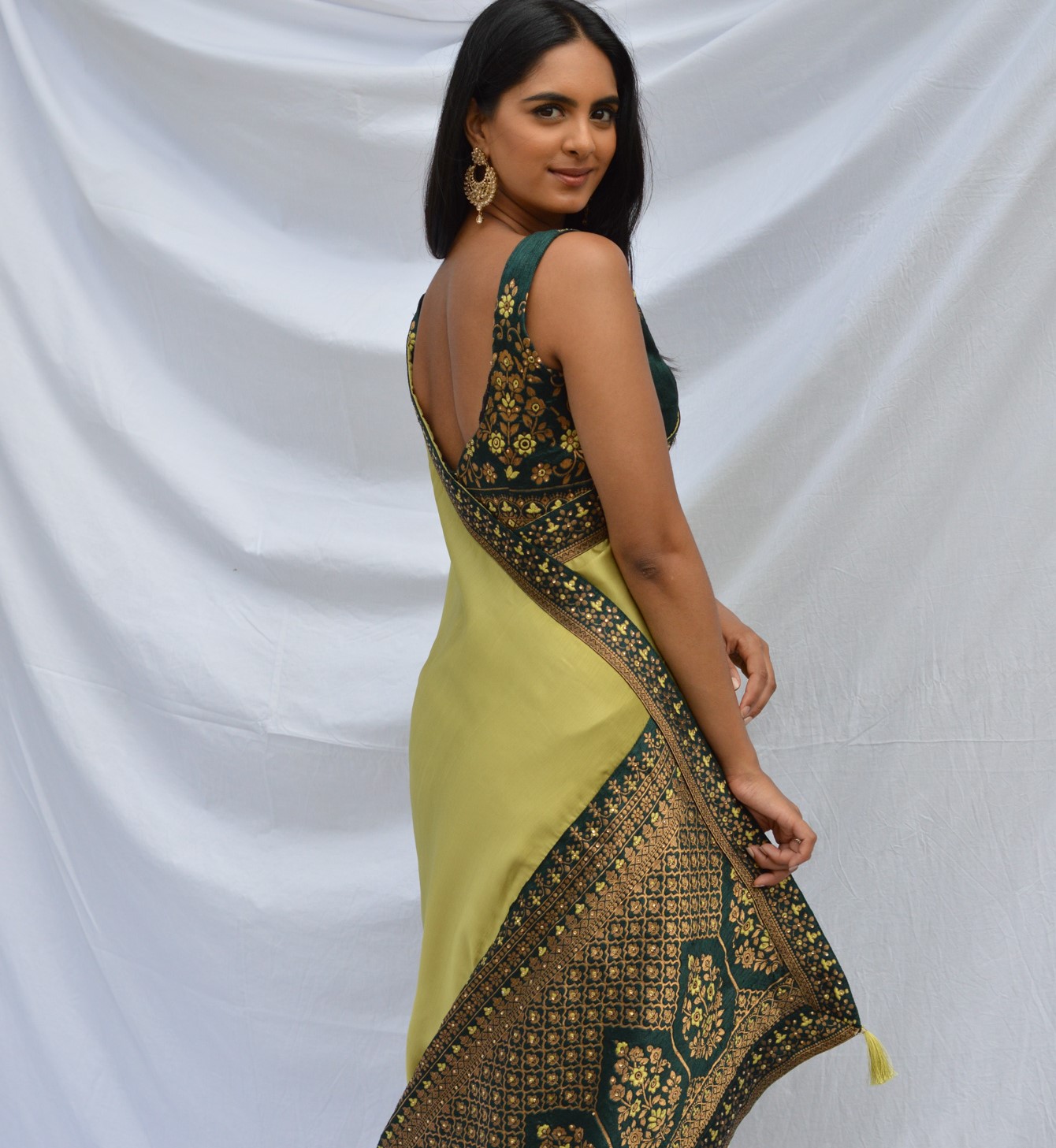 Don't Tell Aunty rentals from $49
Following the very successful rentable-fashion model, this start-up offers a beautifully curated selection of silk saris and lehenga saris for short-term hire. This service is a welcome addition to the buoyant hireage scene and ideal for those wishing to dress traditionally for a sangeet, mehndi or Diwali event without the expense of owning their own sari. Shop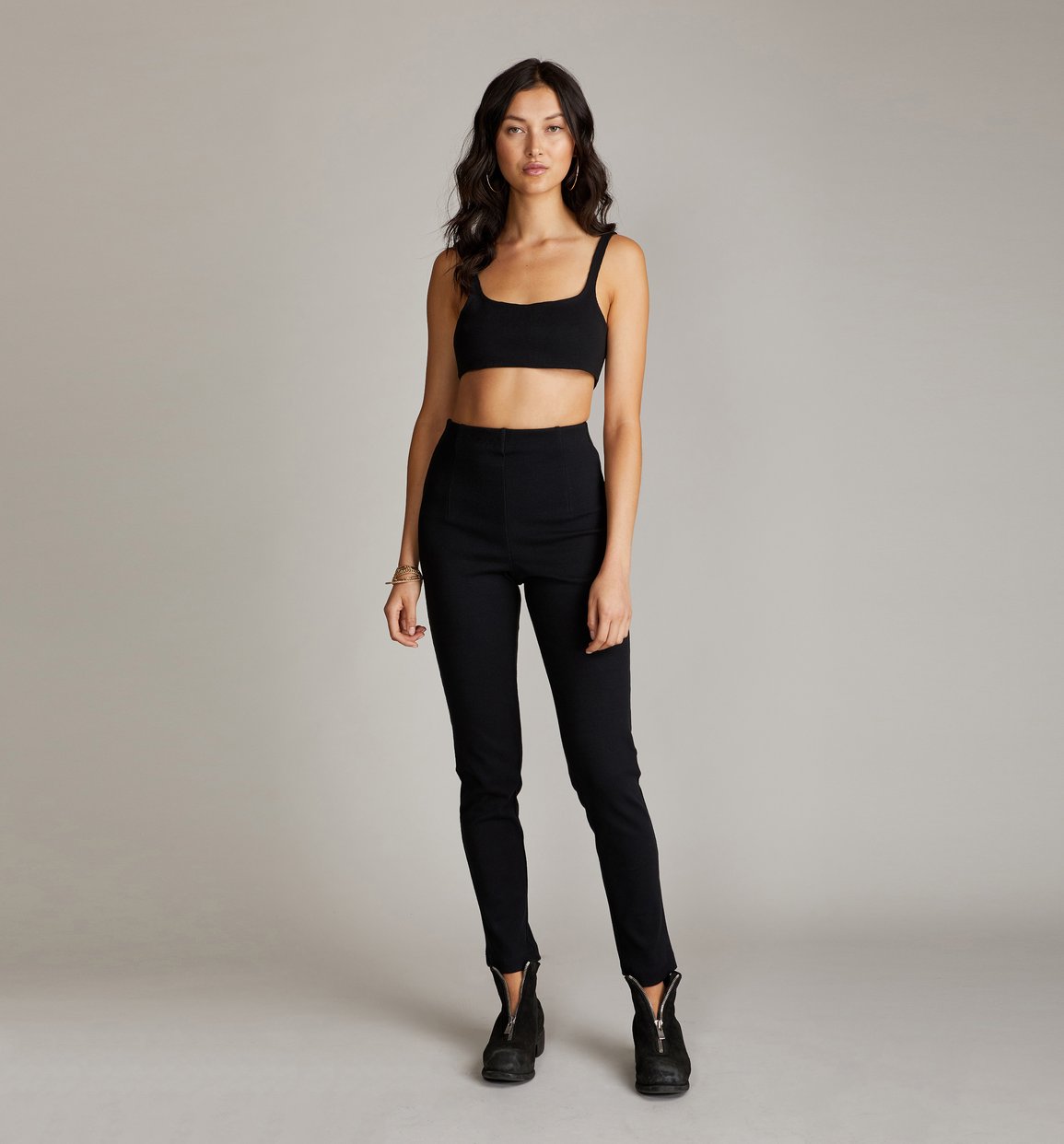 Bokèo – Gabriel pant, $250
Newly launched Bokèo focuses on comfortable and durable basics in a largely monochrome palette. Expertly cut and finished, these items are produced in small batches and made available via its online store. If 2020 had you reconsidering your restrictive attire, Bokèo could be a go-to for you. Shop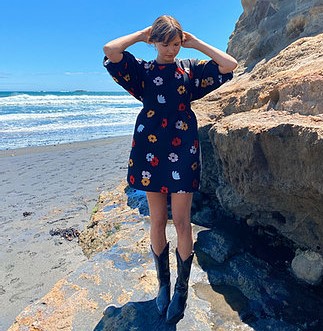 August Jane – Frankie dress, $250
August Jane is a slow-fashion brand run out of Taranaki that offers a fun selection of groovy womenswear in a variety of patterns, colours and fabrics. August Jane custom-makes every item purchased on its website using primarily deadstock and vintage fabrics, allowing the business to operate a sustainable output. Shop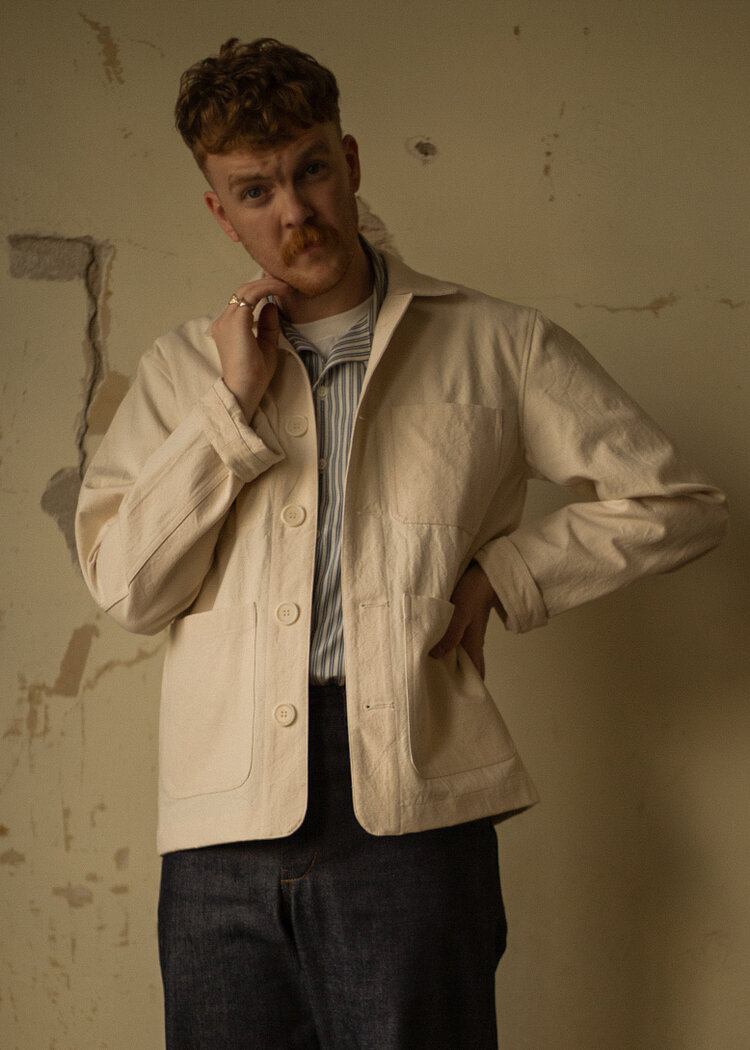 Thom Morison – four pocket chore jacket in natural, $420
Thom Morison produces beautifully considered, well-made small-run items running to a non-seasonal model. He brings the slow-fashion movement to life at his Grey Lynn-based menswear store. Rather than work seasonally, Thom's policy is to make buy-now, wear-now clothing. Alight here for minimal, thoughtful classics. Shop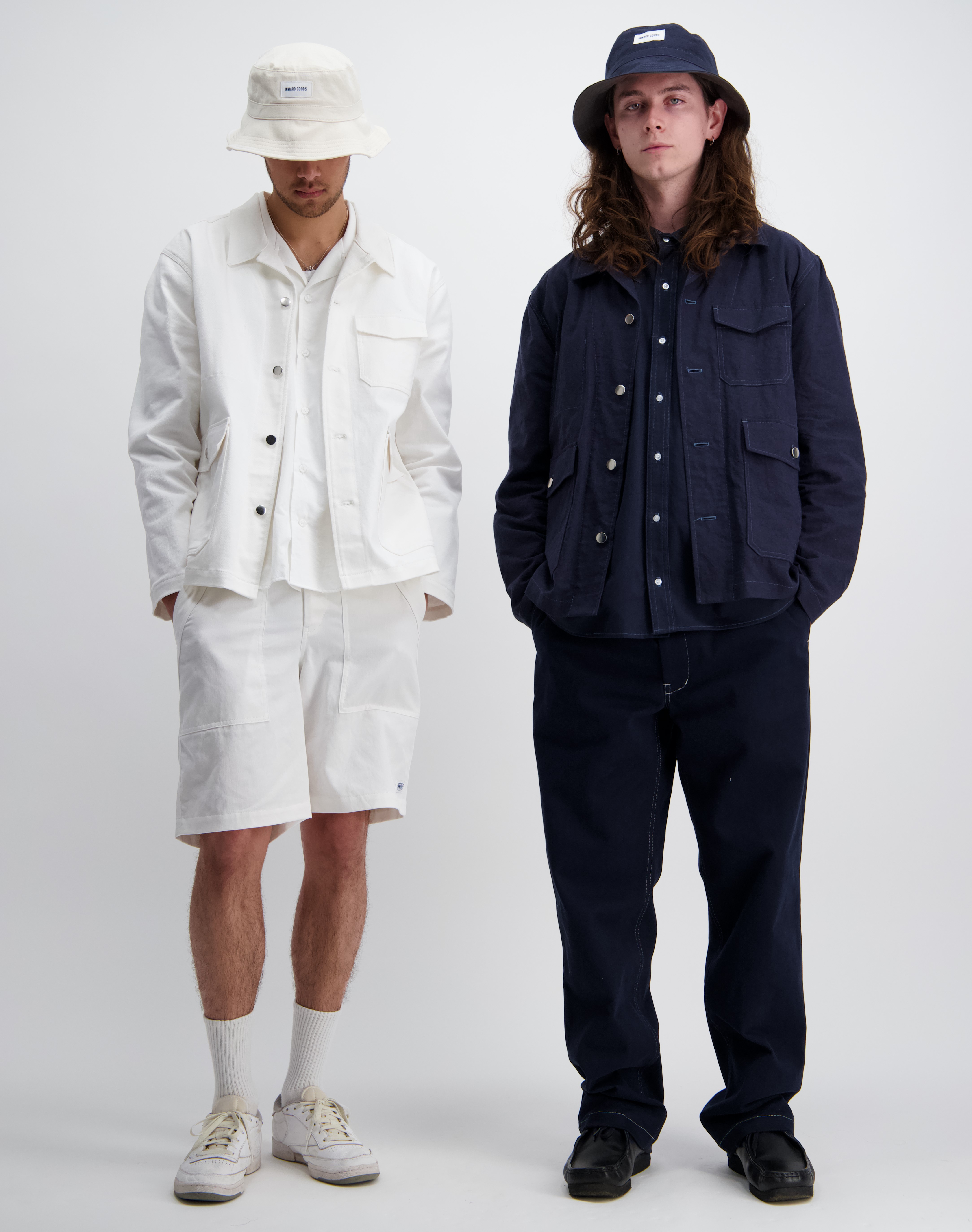 Inward Goods – chore jacket, $399
Inwards Goods Ltd creates classic, authentic menswear designed with work and leisure in mind. The tight range consists of a mere handful of pieces, yet because it's so well curated, it feels more than enough. When ordering, the customer pays a 50 percent deposit to secure the order, chooses the style and fabric, and stumps up with the balance when the order is completed. I have my eyes on the chore jacket in indigo. Shop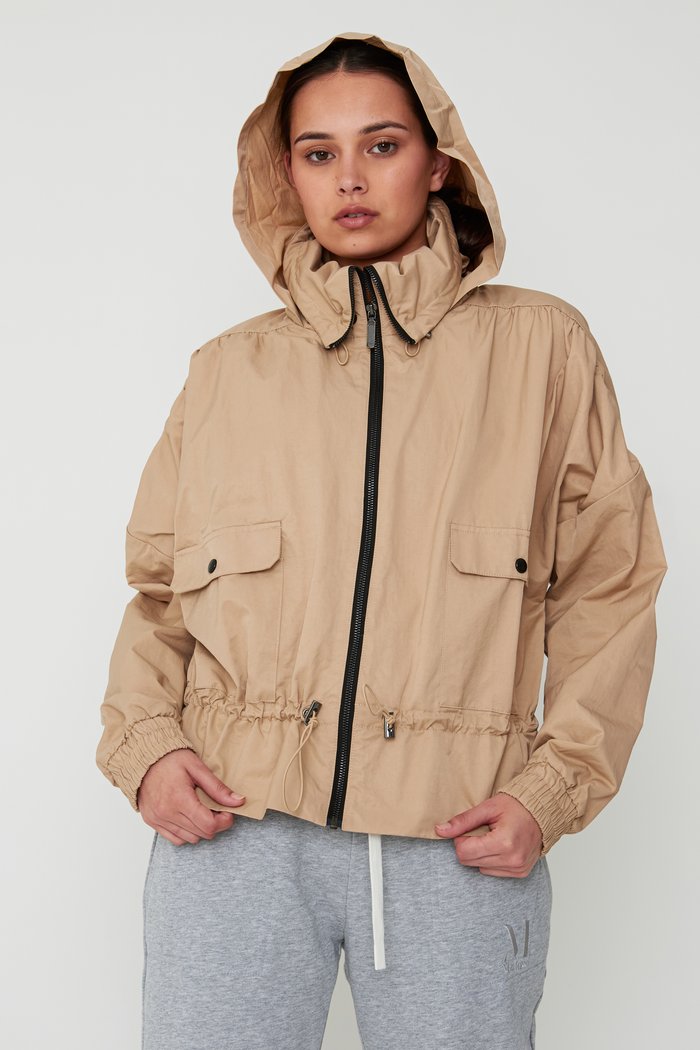 Marlow – Utility jacket in clay, $259
Established in 2020, Marlow creates premium athleisurewear for the modern woman. Think lush, sophisticated crops, singlets and tights in a range of tasteful hues such as olive, clay and slate blue. You won't find any garish colours or branding here. This is activewear you'll be happy to be caught wearing in the supermarket. Shop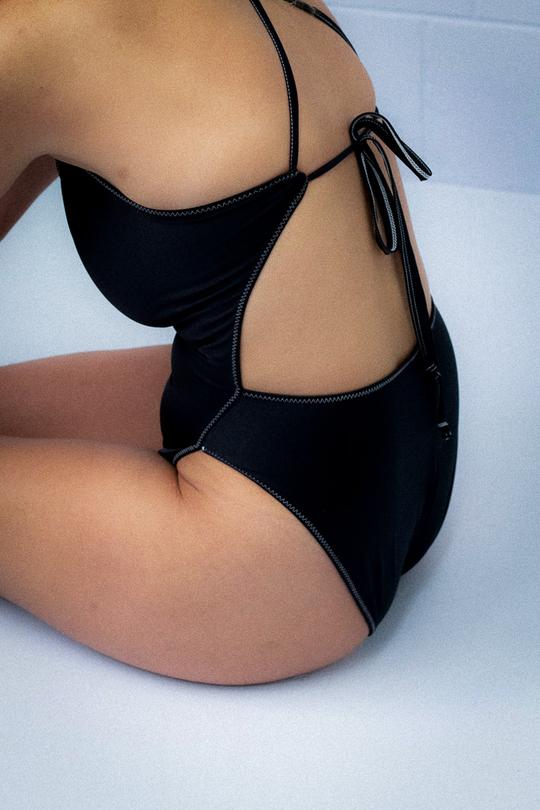 Rachel Mills –made-to-order swimsuit, $169
Not completely new, as Rachel Mills is a well-loved and established New Zealand designer, but a new category nonetheless. Rachel and her team handmake their collections in her Mt Eden workroom, designing, cutting, sewing and finishing every garment they offer. These swimsuits have been a hit on social media so will go quick. Shop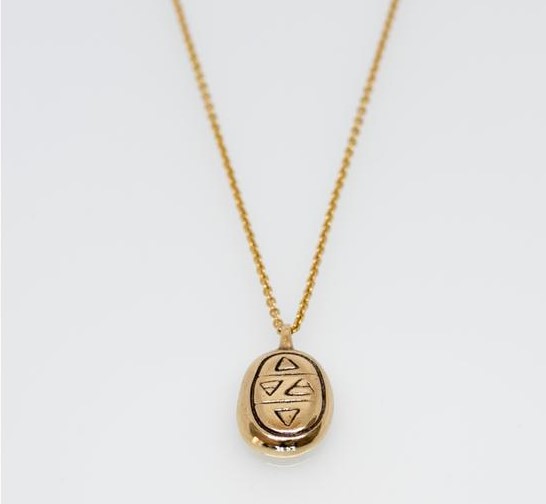 Amy Gold – elements necklace, $675
When covid hit, a successful career in the music touring industry was suddenly halted, so designer Amy Gopperth found herself with time on her hands. This led her to return to the workshop and relaunch her popular jewellery line. Amy hand-carves wax moulds and casts charms and pendants from sterling silver or 9ct gold. Her thoughtful elements pendants are my picks of the bunch. Shop
Follow Sally-Ann @sallyannmullin