Being well turned out in the sweltering heat is all about preparation. Opt for linen suiting where possible and choose classic or over-sized fits. Better still, if the dress code allows, go for short-sleeved shirts, sandals or Bermudas. A word of warning, though: avoid wearing all three at once.
You'll find looks that mix and match seam length will be the most dapper and still keep you from overheating. For example, if you're wearing tailored linen shorts, pair them with suede loafers and a lightweight but long-sleeved linen shirt. Choosing a boxy-fit, short-sleeved shirt? Finish the look with relaxed linen trousers and suede sandals.
Hues of oatmeal, dove grey, olive and sage appear to have a cooling effect, and all will play well with crisp white Pima cotton.
In terms of footwear, you can't look past the holy trinity: suede loafers in a mushroom or taupe, simple and elegant low-profile trainers in white or something neutral, and a pair of suede Birkenstock slides.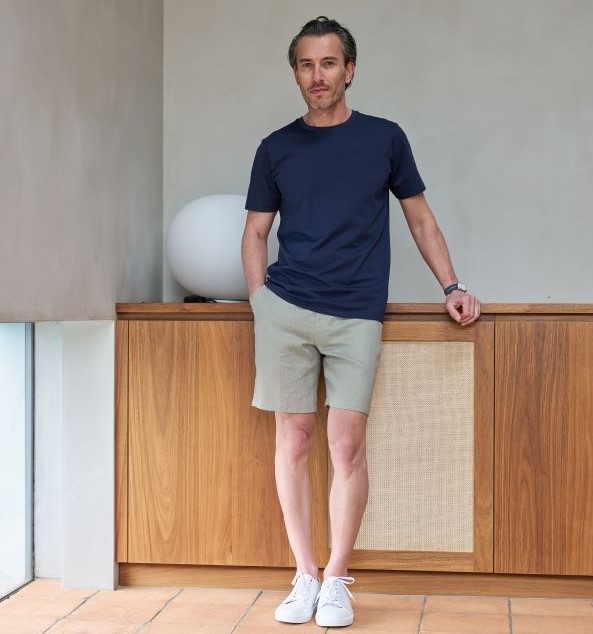 Asuwere linen shorts, $150
First things first. You'll want to invest in well-cut linen shorts. These ones from the lads at Asuwere are cut nice and short at mid-thigh, and side tabs allow adjustment for the perfect fit. I'm partial to anything green, but they do come in a variety of shades to suit your preference. Shop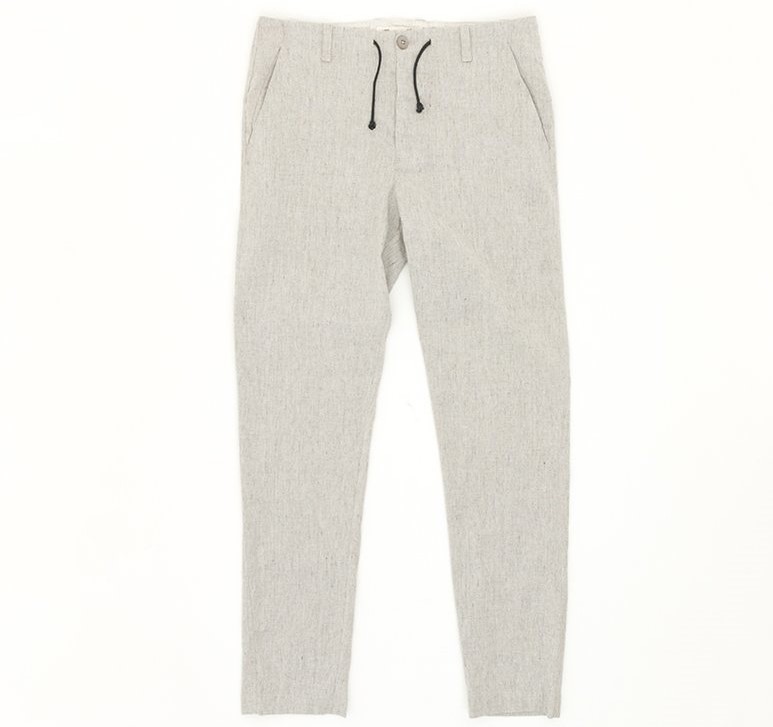 Transit linen viscose pants from Edit, $599
Edit is one of my favourite menswear stores in Auckland, and if you're yet to visit it, you must. As the name suggests, it's full of a wonderful curation of simple yet modern pieces. With their relaxed cut, these linen trousers look like they would be a dream to wear. Shop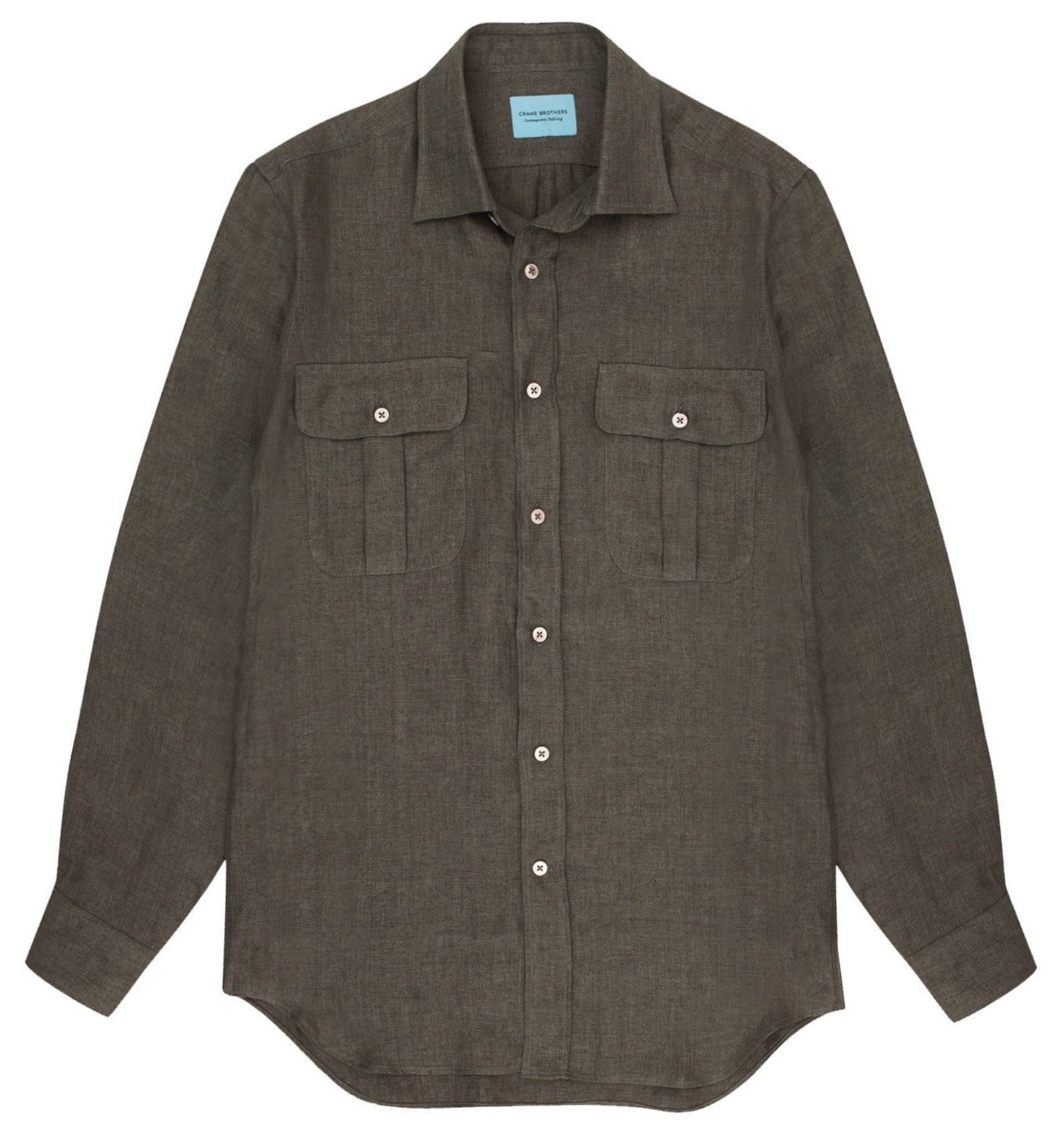 Crane Brothers linen overshirt, $365
Wear this buttoned as a shirt or open and over a contrasting Pima cotton tee and it becomes the perfect ultra-lightweight jacket. Team with loose linen trousers and a pair of taupe suede Birkenstocks and channel your inner spiffy Dickie from The Talented Mr. Ripley. A cinematic style icon. Shop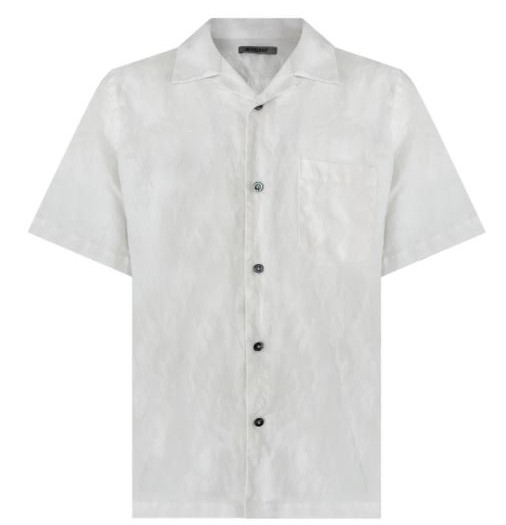 Workshop Denim linen garage shirt, $249
This classic from the team at Workshop will keep you looking cool and well put together with its generous relaxed fit and lightweight cotton with shell button accents. You just can't beat fresh white linen in summer. Shop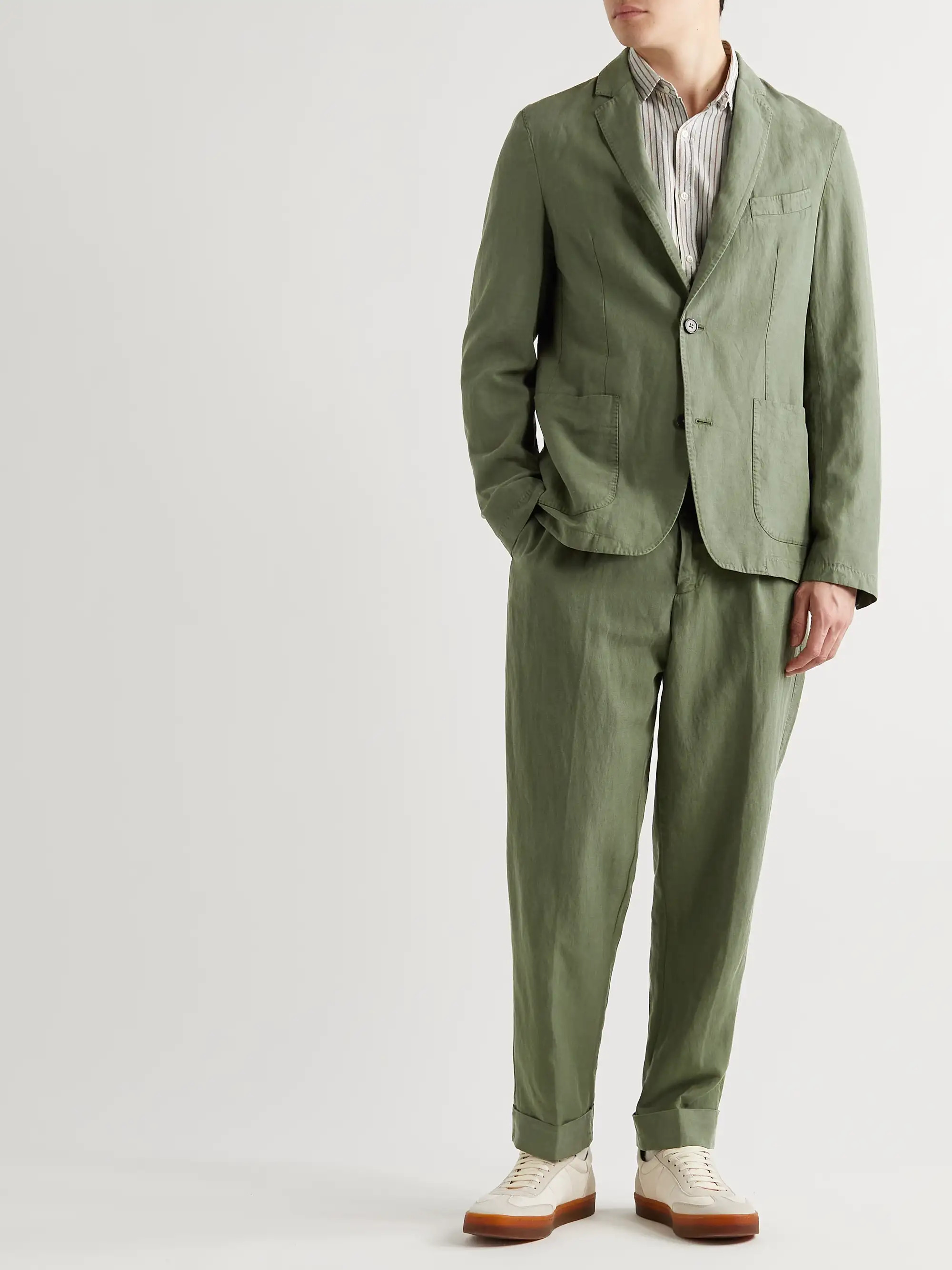 Officine Générale Tencel lyocell-blend twill blazer, $824
This summer blazer made of lightweight Tencel and lyocell is unlined and unstructured so will be super-accommodating as the temperature rises. Pair with a fresh white Pima cotton tee, linen shorts and loafers for your next soirée. Shop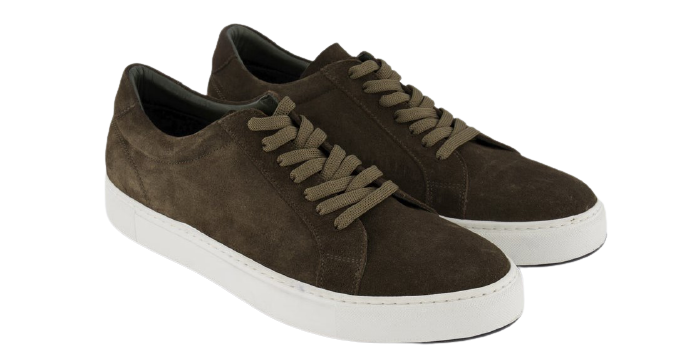 Working Style Coltrane Olive suede sneakers, $329
Choose well-made low-profile trainers as a relaxed anchor for linen short ensembles. The depth of this suede pair from Working Style is a great option if you're looking for something other than white. The texture and tone feel sophisticated and a little less preppy. Shop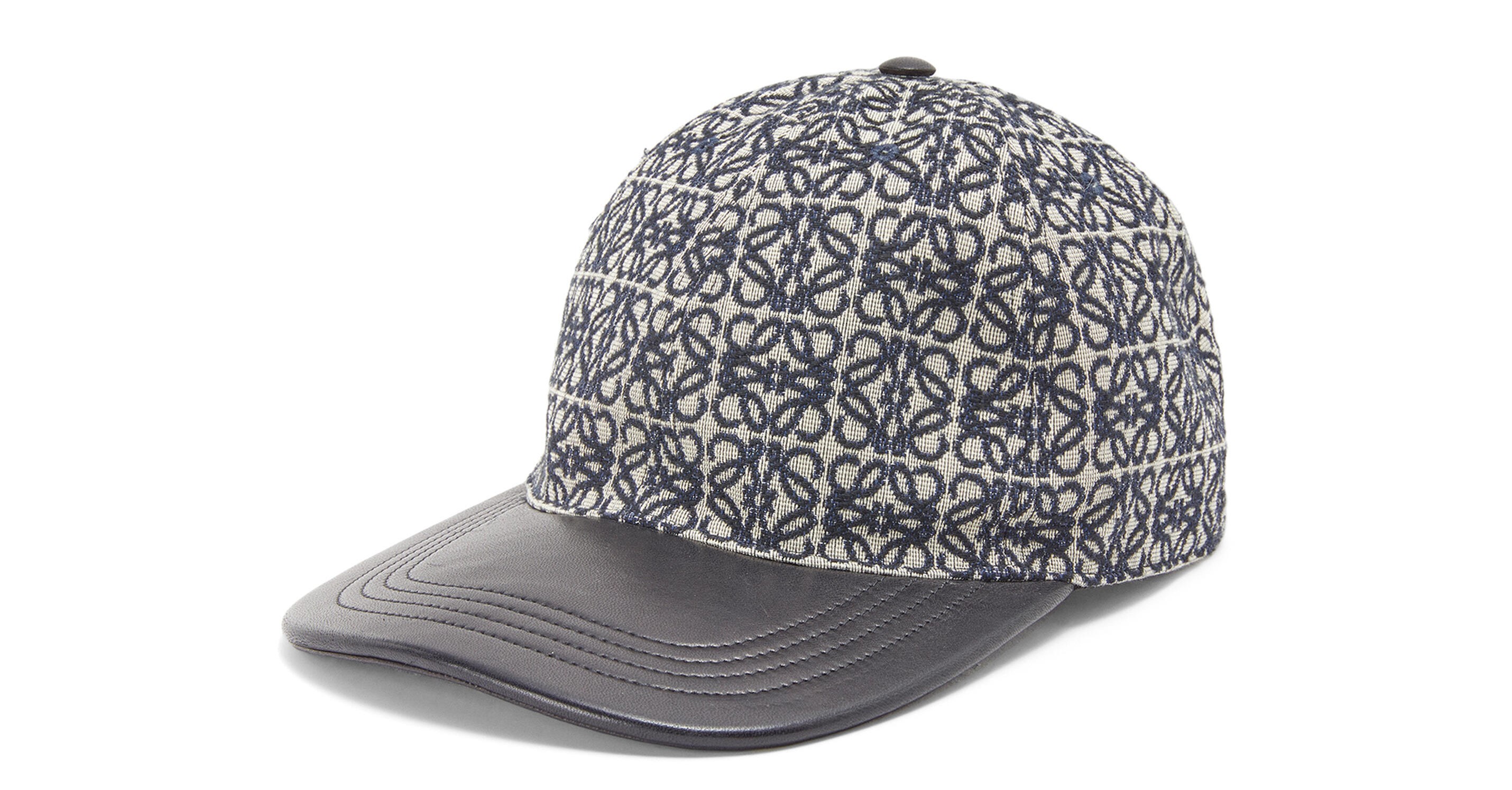 Loewe cap, $745 from Faradays
Top it all off with something special. You'll find the Loewe textured cap at Faradays this week – featuring a leather peak and signature embroidery. This would make a great Christmas gift for the lover of luxury. Word to the wise: these will move quickly! The Loewe bucket hat lasted instore only a few days. Shop

Jacquemus cotton drill shorts, $886 from Matchesfashion
These mountaineering-inspired shorts from French designer Jacquemus have a lot going on so ideally should be matched with something simple. A long-sleeved linen shirt would great, with leather sandals to anchor. Shop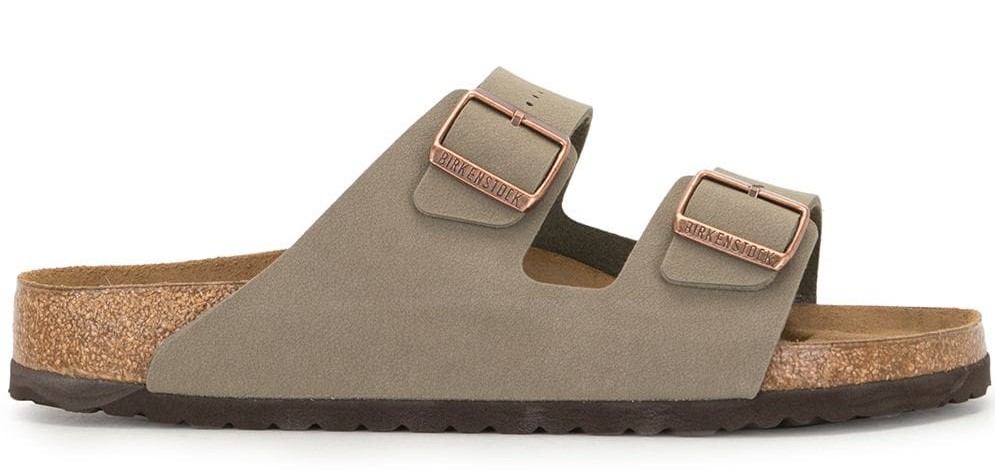 Birkenstock Arizona suede sandals, $170
The gentle brushed suede and double-strap simplicity give these sandals a classic look. Designed in Germany in 1963, they're still one of the best options in form and function on the market. If you don't have a pair, buy some. If you do and they're worse for wear, consider a taupe suede genteel glow-up. Shop
Follow Sally-Ann @sallyannmullin